Defender Jack Stafford Extends Stay at Swansea City
16th May 2023
Academy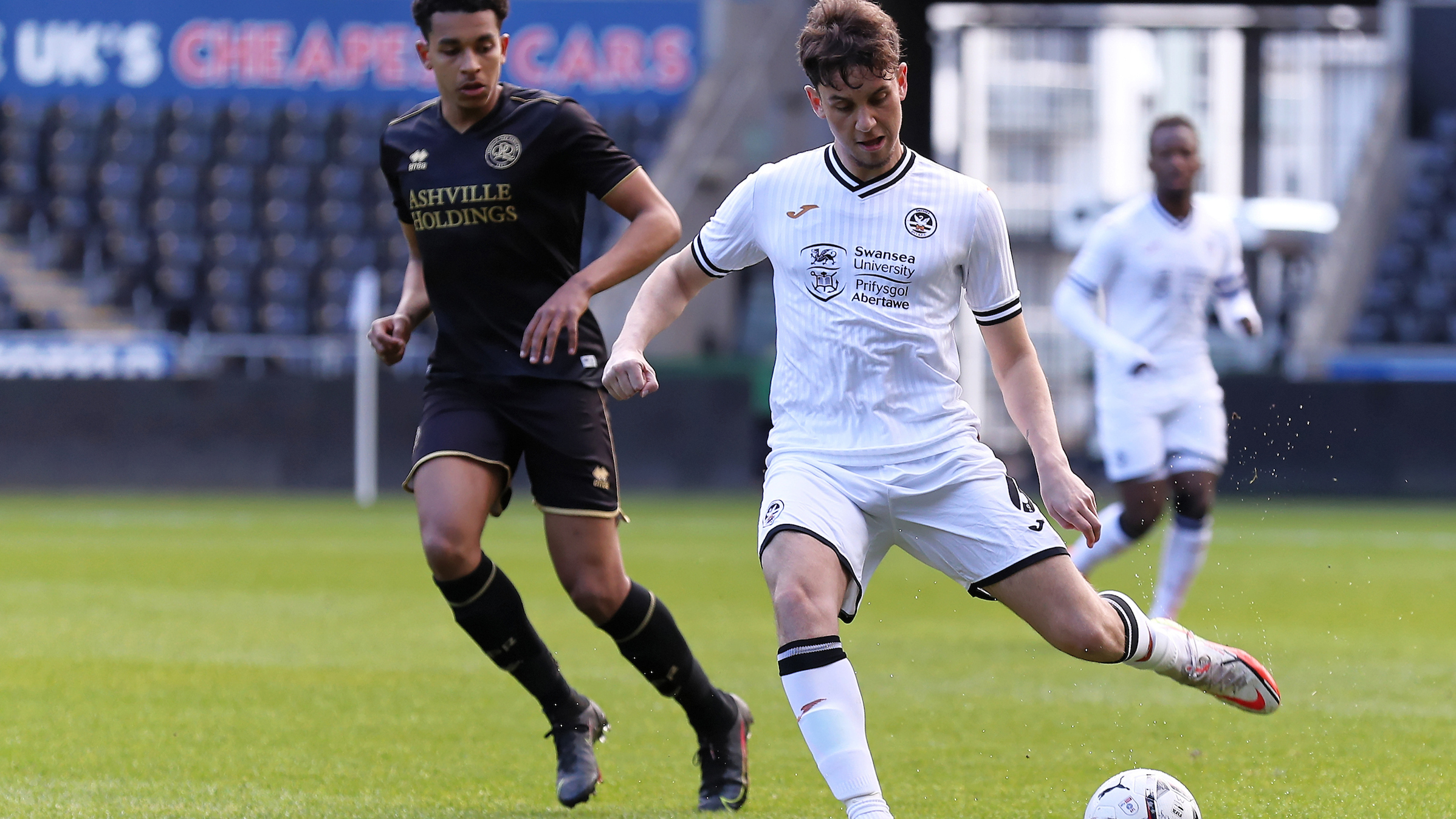 Swansea City defender Jack Stafford has signed a short-term contract extension with the club.
The 21-year-old has agreed terms through to the end of December 2023. His previous deal had been due to expire at the end of June 2023.
Stafford signed for the Swans following a successful trial in February 2022., having had a spell with Irish side Waterford FC.
The defender came through the academy at Exeter City before joining Waterford back in February 2021, going on to make 28 appearances for the club.
The centre-back missed almost the entirety of the 2022-23 season due to injury, and will return to fitness for the forthcoming 2023-24 campaign. 
"Jack has had a tough year with injury, so I'm delighted he's been given the chance to extend his stay here, and the opportunity of playing regular football next season," said under-21s' coach Anthony Wright.
"He works incredibly hard on the training pitch, and has gone through intense rehab with Jordan [Beech], and the staff have done incredibly well to improve his fitness."
Head of academy physiotherapy Jordan Beech said: "Jack has been a pleasure to work with for the past 12 months. He suffered such a serious injury and unfortunately, wasn't able to walk for three months, so it has been a long road so far but thankfully, it seems like there is light at the end of the tunnel.
"He is one of the hardest workers I have met and hasn't moaned once about how hard he has been worked by either me or Aden [King], he just comes in and gets on with it. 
"I can't wait to see him back on the pitch playing next season, after what he has been through, it will be emotional."