Disabled Supporters' Association
26th April 2021
Fans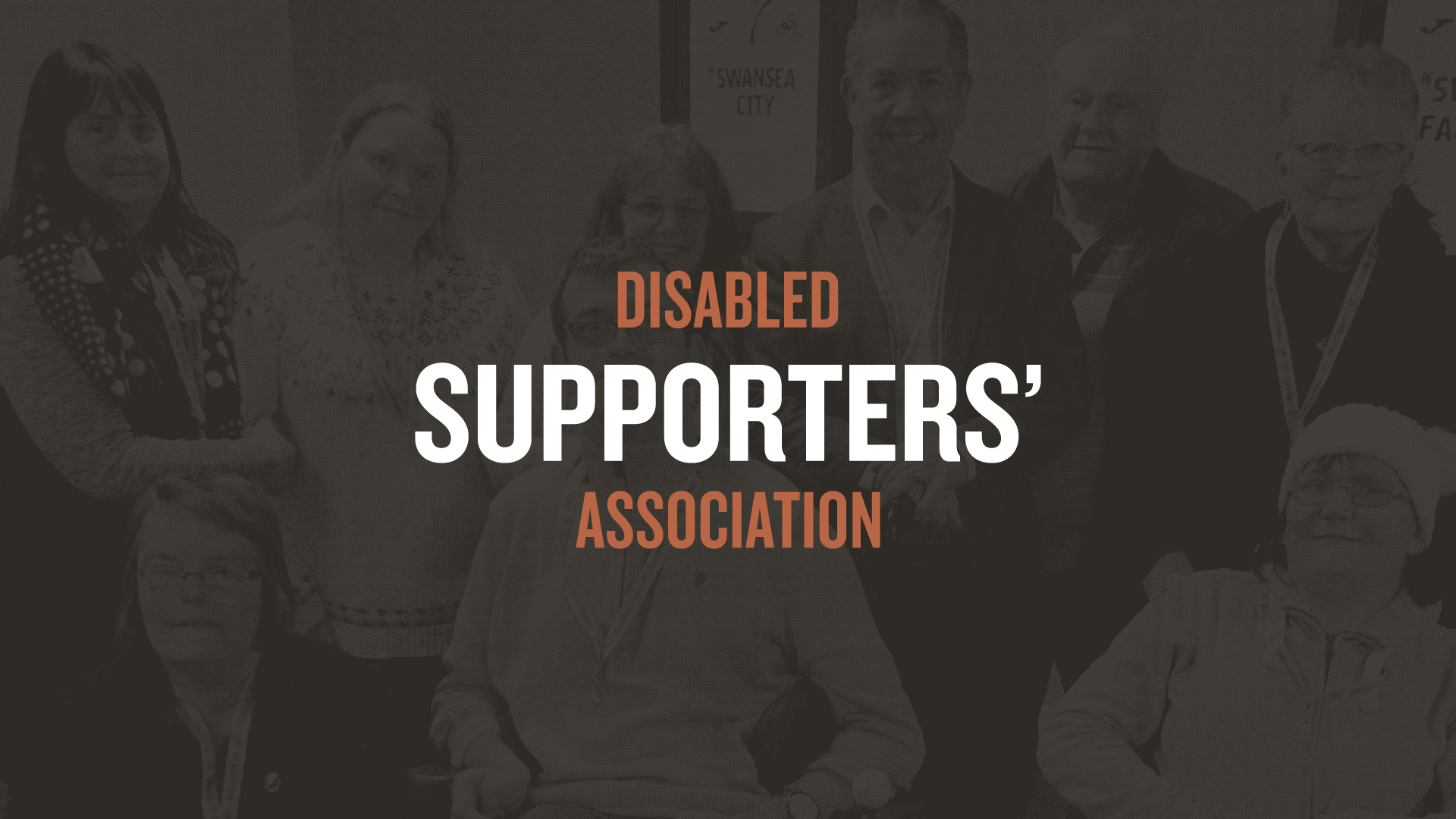 Swansea City is extremely proud of its ongoing partnership with the Disabled Supporters Association (DSA), and since 2013 the DSA have advised the club on a number of occasions in relation to matters affecting members.
Main Contact: Cath Dyer    Email: secswandsa@gmail.com   Website: swansdsa.org.uk
Social: Twitter: @swans DSA; Facebook: Swansea City Disabled Supporters Association - DSA
Members: 125        Formed: 2013      Membership fees: Adult £5.00 Junior: £2.00
Membership Includes: Entry to DSA Social evenings and events for you +1 (FREE Carer), 1 vote at the DSA Annual General Meeting (AGM), opportunity to tackle issues as a disabled supporter to help improve services for others and access to information and support from fellow disabled supporters.
About: Set up by the former club disability officer Ian James. The DSA are a group of 10 volunteers. Meetings are held monthly.
Main function: The DSA are an independent organisation, who try to ensure that all disabled supporters have their best match day experience. The DSA see their role as providing a link between their disabled members and the club. The DSA ensure that all members are included and involved with DSA activities and treat them all with the utmost respect. 
Events: The DSA hold 3 social events per season for its members where members have the chance to meet players and the manager. Kev Johns MBE is the lifetime president and Lee Trundle is the DSA ambassador. The DSA present an "unsung hero" award annually.
The DSA have presented a wheelchair to the club and been actively involved with the introduction of the sensory room. The DSA regularly communicate and engage with its members, holding regular online coffee mornings with raffles and donated hampers to DSA members in June 2020. The DSA and its members regard themselves as a "DSA happy family" and their door is always open for members even if they just want a chat.