Disabled Supporters' Association member Andrew Williams completes 405 mile run for charity
25th May 2022
Fans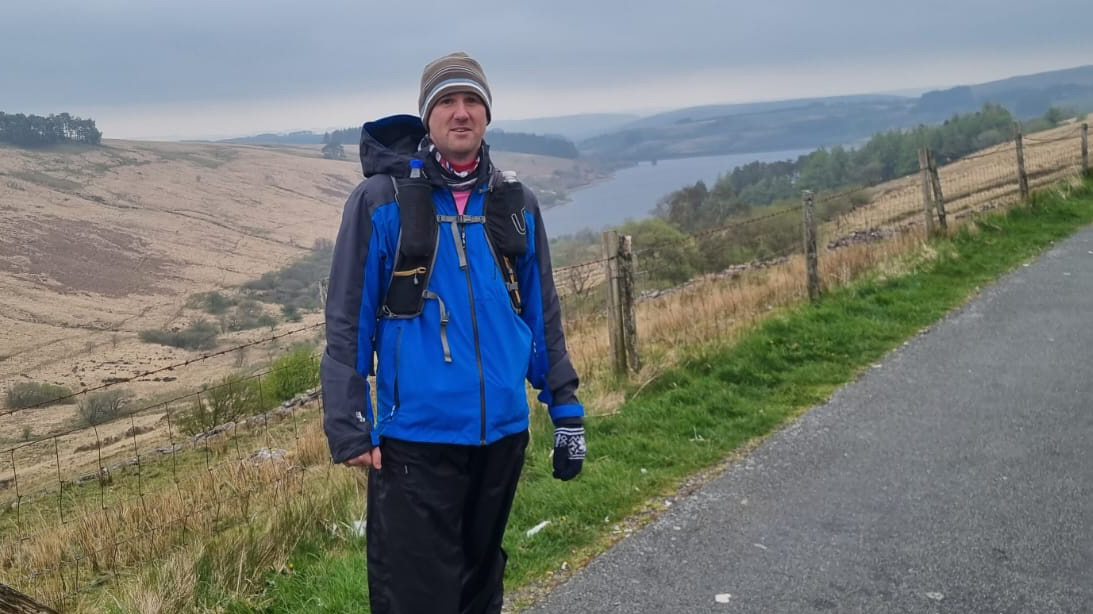 Swansea City Disabled Supporters' Association (DSA) member Andrew Williams completed a 405 mile run from his Swansea home to Glasgow in order to raise money for three charities including the DSA.
The 37-year-old completed the gruelling challenge in just 14 days meaning the Swans fan had to complete 28 miles every day without a rest day – the equivalent of running 15 marathons in 14 days.
He had nothing but the bag on his back as he made the long journey north. The dad of three left South Wales on April 23 and ventured through mid and north Wales before crossing the border through Lancaster, over the mountains of Penrith and crossed the border to Gretna. In his final few days he moved on to Moffat and then Lanark before arriving at Ibrox on May 6.
As well as raising money for the DSA, Andrew also raised money for Rangers Charity Foundation – the charity arm of Rangers football club, and 4Louis – a charity who support bereaved families and offer support through miscarriage, still birth and loss of a child.
"I wanted to raise money for good causes which mean a lot to me," explained Andrew.
"Rangers Foundation does amazing work in the community, and I have been involved in the Swansea City DSA for a number of years. 4Louis are a charity who supported my sister and brother in law when they sadly lost their baby Sonny.
"It was important to me to include the DSA as part of my fundraising as football clubs sometimes forget that not all disabilities are visible. The DSA work closely with their supporters and the club to make sure everyone's match day experience is the same and they can enjoy the football as much as possible no matter what their disability may be."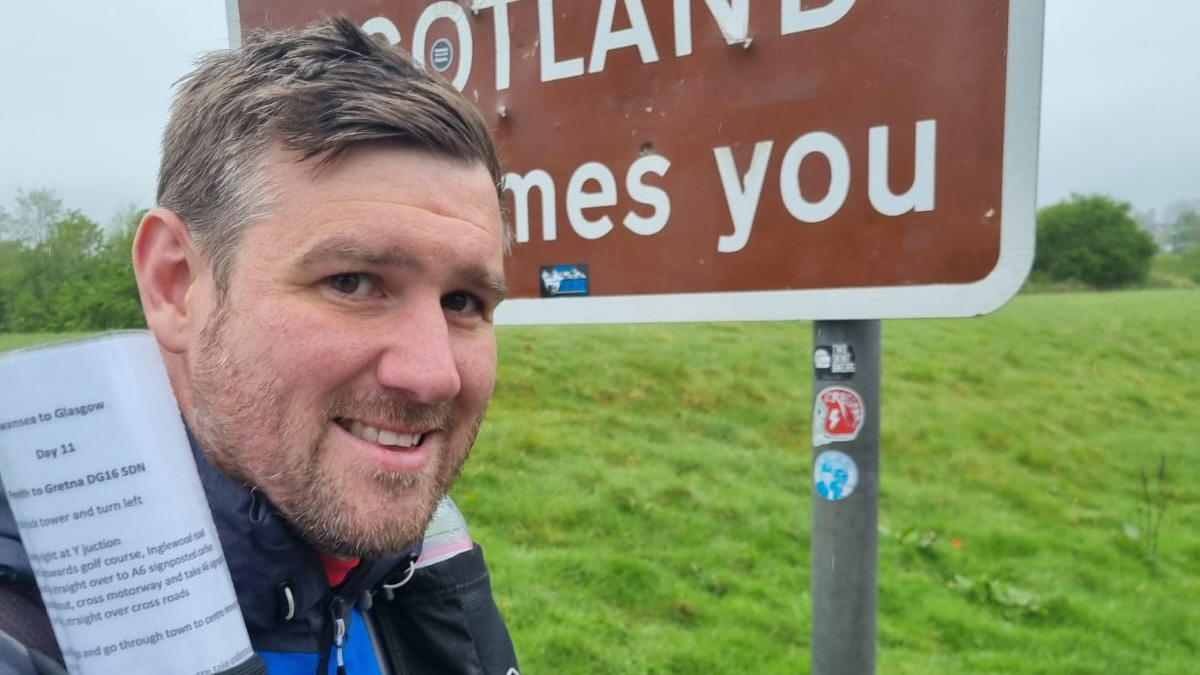 The 405 mile run threw up plenty of challenges for Andrew who admitted that spending two weeks away from his daughters was extremely difficult.
"And climbing the mountains of Penrith, that was extremely challenging," he recalled the most difficult bit of his journey.
"The highlight – apart from finishing! – was that I had the chance to meet lots of amazing people along the way including Victoria [fundraising coordinator from the 4Louis charity] and the amazing people who lived in the Scottish Town of Moffat. They were so welcoming to me and helped me through the difficult late stages of the run."
Everyone at Swansea City would like to congratulate Andrew on completing the run.
If any supporters would like to donate to Andrew's fundraiser, they can do so by clicking here to visit his Just Giving page.