Driven Kyle Joseph has sights set on Swansea City success
25th June 2021
First team
Kyle Joseph has made a habit of proving people wrong during his career to date, and the Swansea City signing will carry that motivation into his efforts to deliver for his new club and supporters.
The 19-year-old striker has joined the Swans on a four-year contract for an undisclosed fee, subject to international clearance, after six years with Wigan Athletic.
The Scotland age-grade international scored five goals in 20 first-team appearances for the Latics last term in his breakthrough campaign at senior level.
That included a winner at Sunderland and a hat-trick against Burton, coming on the back of 23 goals for the Wigan under-18s during the 2019-20 season.
Joseph, born in North London before moving to Merseyside at the age of eight, had to defy the naysayers before being signed by Wigan as a 13-year-old.
And his determination to deliver in his new surroundings is clear to see, having turned down a number of other clubs to make the move to SA1.
"When I was 13, I was just playing football with my mates in the street. I was not at an academy, I had been looked at scouts and been told 'he's good, but he's nothing special'," he says.
"It was always at the back of my mind to take that and use that to drive me and prove people wrong, and I think I have done that since I started my football journey. It's the thing I love to do most.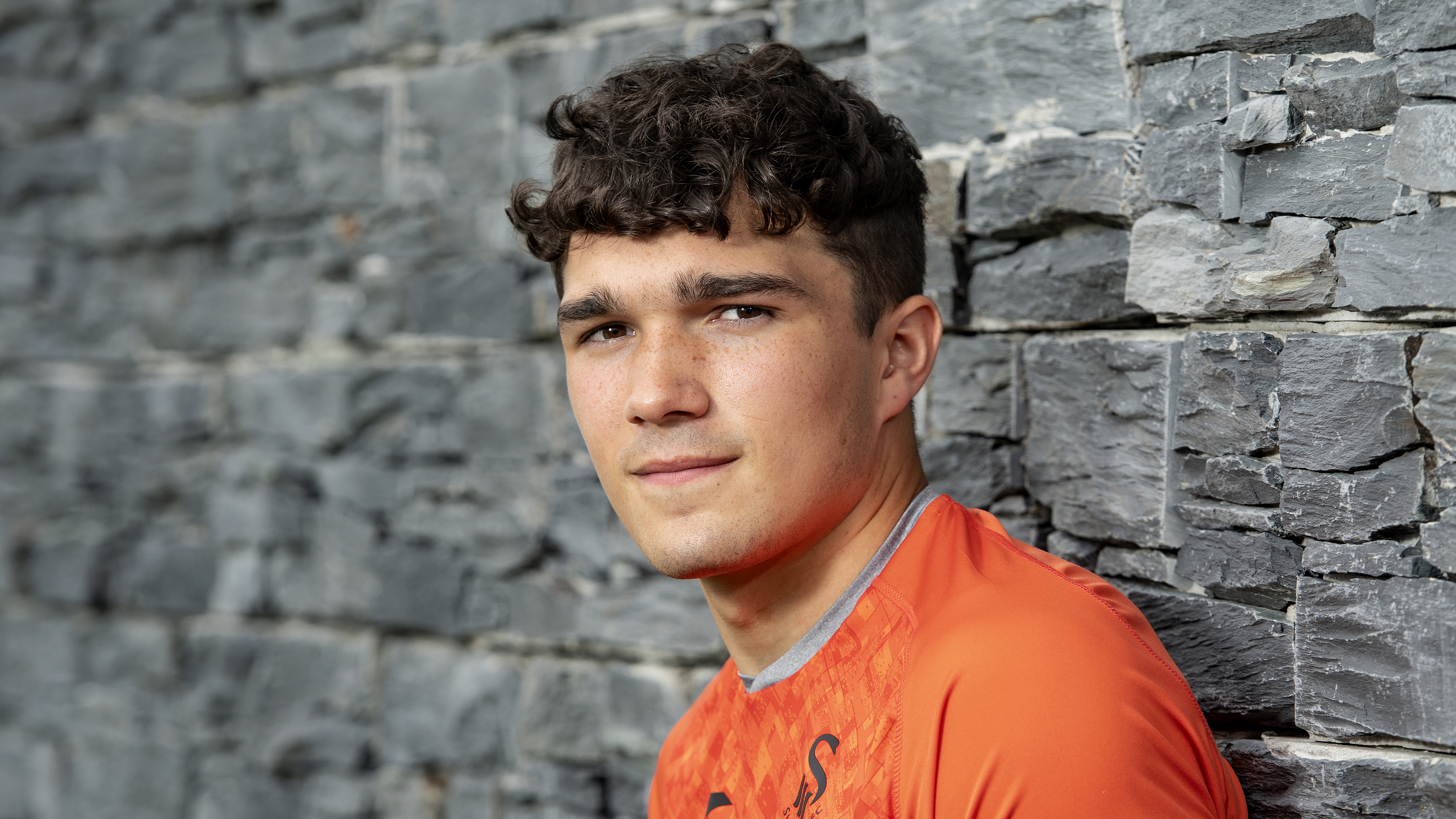 "I had played for Sefton Schoolboys, and then got moved up to Merseyside Schoolboys, but when they found out I was not at an academy they did not want me.
"Then I signed for Wigan, and I have been at Wigan for six years, I had developed through the academy and got my chance this season.
"The club has obviously been through hell, but it gave me an opportunity and I wanted to make the most of it when it came to me, and I hope I did that.
"It's got me to this point today.
"The main thing is always to be playing for the first team, that's where everyone wants to be and that's where it really matters.
"It means something to the fans, you are not playing for yourself, you are playing to make people happy, to try and put smiles on faces and to win football matches.
"That's what I am here to do.
"The football project here swayed me towards Swansea. There was a lot of interest from clubs, but this stood out to me, and I could see myself fitting in well and progressing here.
"That was one of the main attractions for me, the way young players are given the opportunity in the first team. It was massive as a young player myself having played in the first team last season I am hungry for games and I just want to play as many games as possible."
There will be a couple of familiar faces to greet Joseph in his new surroundings, with Jamal Lowe having been at Wigan, while he also knows under-23s striker Ali Al-Hamadi.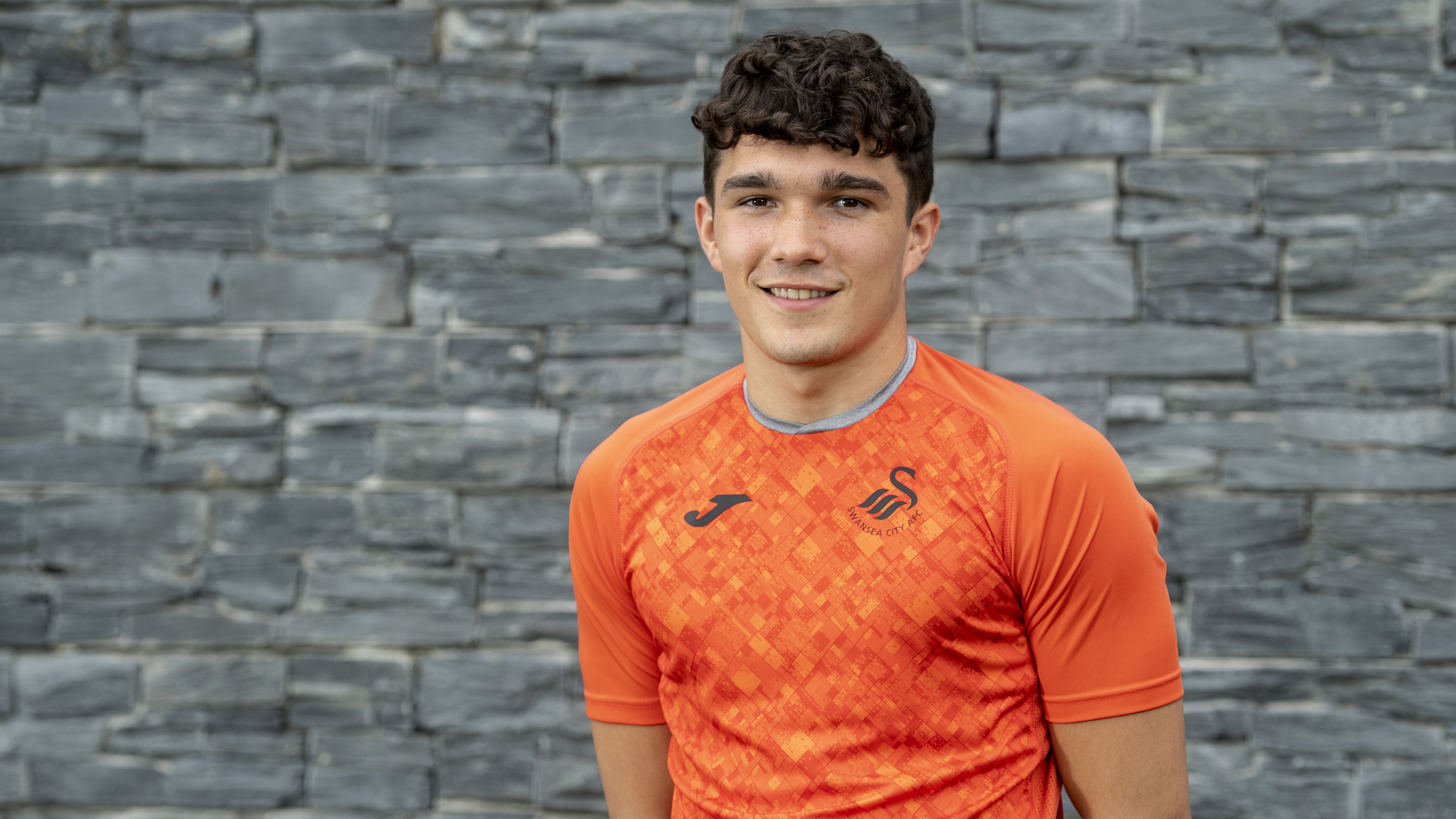 "I know Jamal a little bit, I came up as he was coming to the end at Wigan, but I worked with him for a little bit and he has shown his quality here," said Joseph.
"He is a great lad and hopefully I can make an impact here like he has.
"I also know Ali, I know him from a while back, he was at Wigan for a trial before he came to Swansea.
"I know he has had a good season with the under-23s and I am sure he is hoping he can get a chance too."
Joseph followed the Swans' progress over the course of the season as they put themselves in the promotion hunt from the off before ultimately suffering play-off final disappointment against Brentford.
And he is keen to get down to work and try and play a part in the club going one better.
"I think everyone at the club knows the aim is to be a sustainable club in the Premier League. Being around the club and getting to know the people it has been obvious that has been the aim," he said.
"I hope I can be part of that. I feel I can adapt my game to what needs to be done. I am not afraid to do the dirty work or to be physical.
"I feel I can get in behind, I can hold the ball up or run at defenders. I feel I can bring a good amount to the team.
"I just cannot wait for pre-season to get to meet all my team-mates and get settled in, it has been a break since I last played so I cannot wait to get down to work."