Ellie Lake | We have extra motivation for next season
15th May 2023
Ladies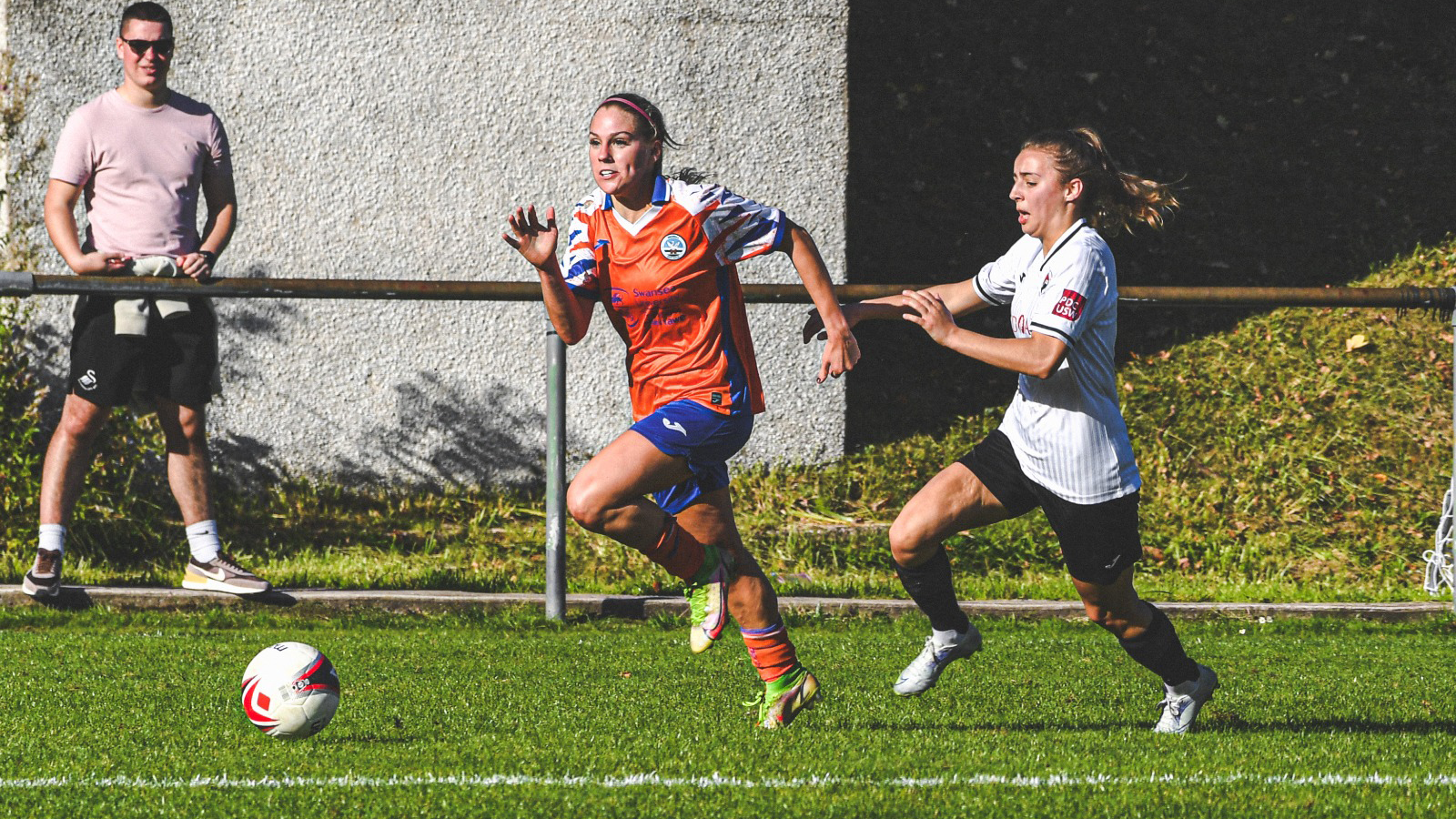 Defender Ellie Lake insists Swansea City will have extra motivation for next season after relinquishing their Genero Adran Premier title during the 2022-23 campaign.
The Swans had won the three league titles between 2019 and 2022, but were beaten to the table's top spot by Cardiff City Women this term.
For Lake, the lack of silverware has made her even more determined for success in 2023-24.
"It's probably not our best season," she said.
"There's been a lot of change off the field, but that's no excuse.
"To not win anything for us is gutting, but we have to use that to motivate us for next year.
"To miss out on a trophy has given us a lot of motivation, I want us to be the ones lifting a trophy.
"That pushes us as a team and me personally, because we don't want another season without a trophy."
Changes off the field and injuries to players who have been key to the Swans' recent success played their part throughout the season, but Lake believes the players coming into the team have been one of the major positives over a challenging campaign.
"I think a lot of people stepped up this season in the absence of senior players," she added.
"The new girls have come in have done well. They've pushed a lot of us more experienced girls throughout the season.
"That competition is important and it's pushing us to work harder to keep our place. That can only be a good thing."