ELTON JOHN | IMPORTANT INFORMATION REGARDING TRAVEL
28th June 2022
Ticketing News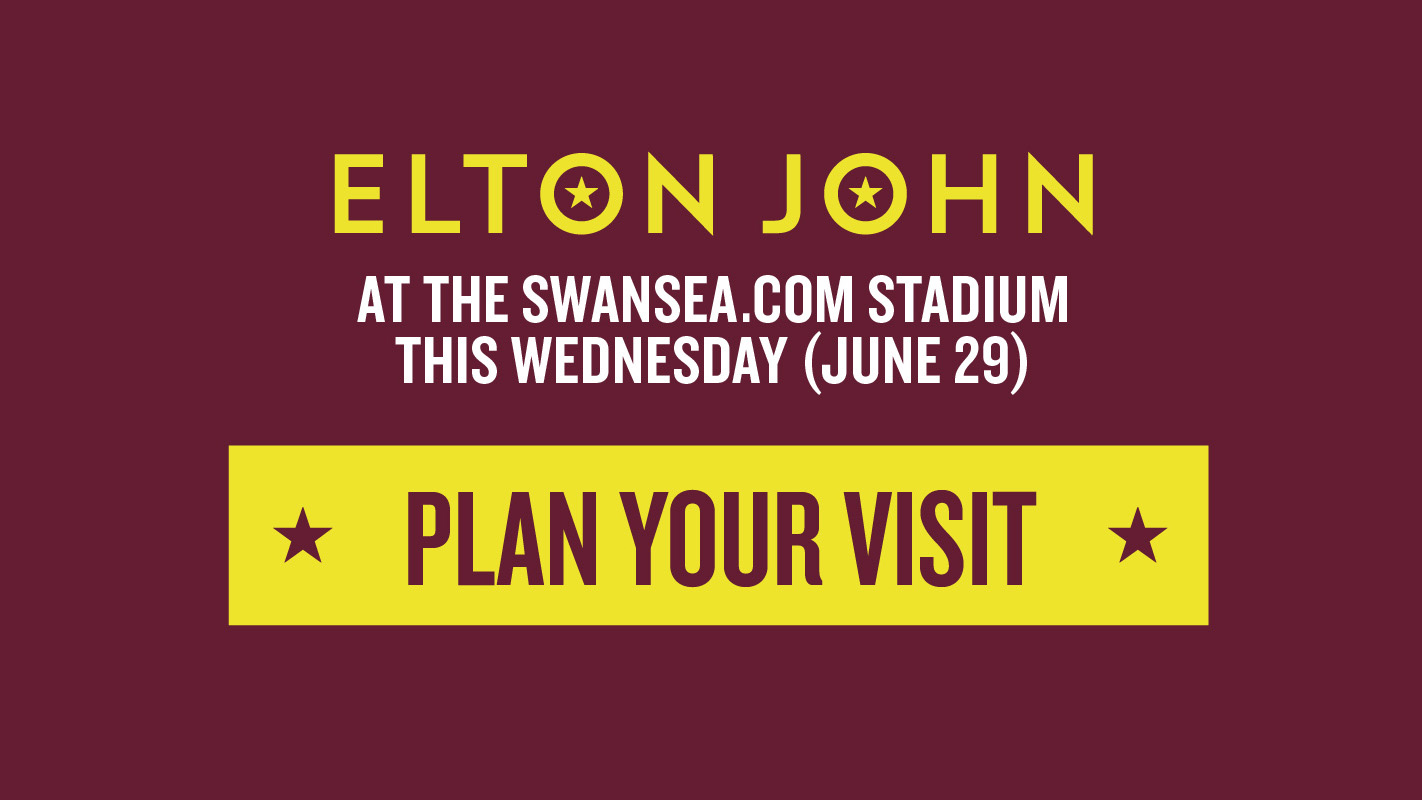 Swansea City would like to remind those attending the Elton John concert at the Swansea.com Stadium on Wednesday (June 29) about the various parking and travel options available. 
On arrival in Swansea, visitors will notice that yellow signage has been erected across the approaches to the city centre that refers to 'Event Car Parks' and has an aircraft image on it. This signage does not relate to the Elton John concert but is referring to the Swansea Air Show which takes place this coming weekend (July 2/3).
We urge concert-goers to use the sat nav where possible to find their relevant car park, or to follow the specific signage relating to their service. For example, those who have pre-booked parking at Cwm Level playing fields should follow signs for 'Cwm Level car park'. For ease of use, we have also provided the address for each of the car parks below. For on-site stadium parking follow the signs for "Stadium". 
Concert-goers should be aware that the majority of our services have now sold out. At time of publish, the only car park which has availability to pre-book is the Cwm Level Park and Walk.
There is also parking available at High Street multi-storey car park, which is unavailable to pre-book. Please click below to read more information on each service and the address.