Emily Freeman becomes Swansea City Ladies fourth summer signing
1st August 2022
Ladies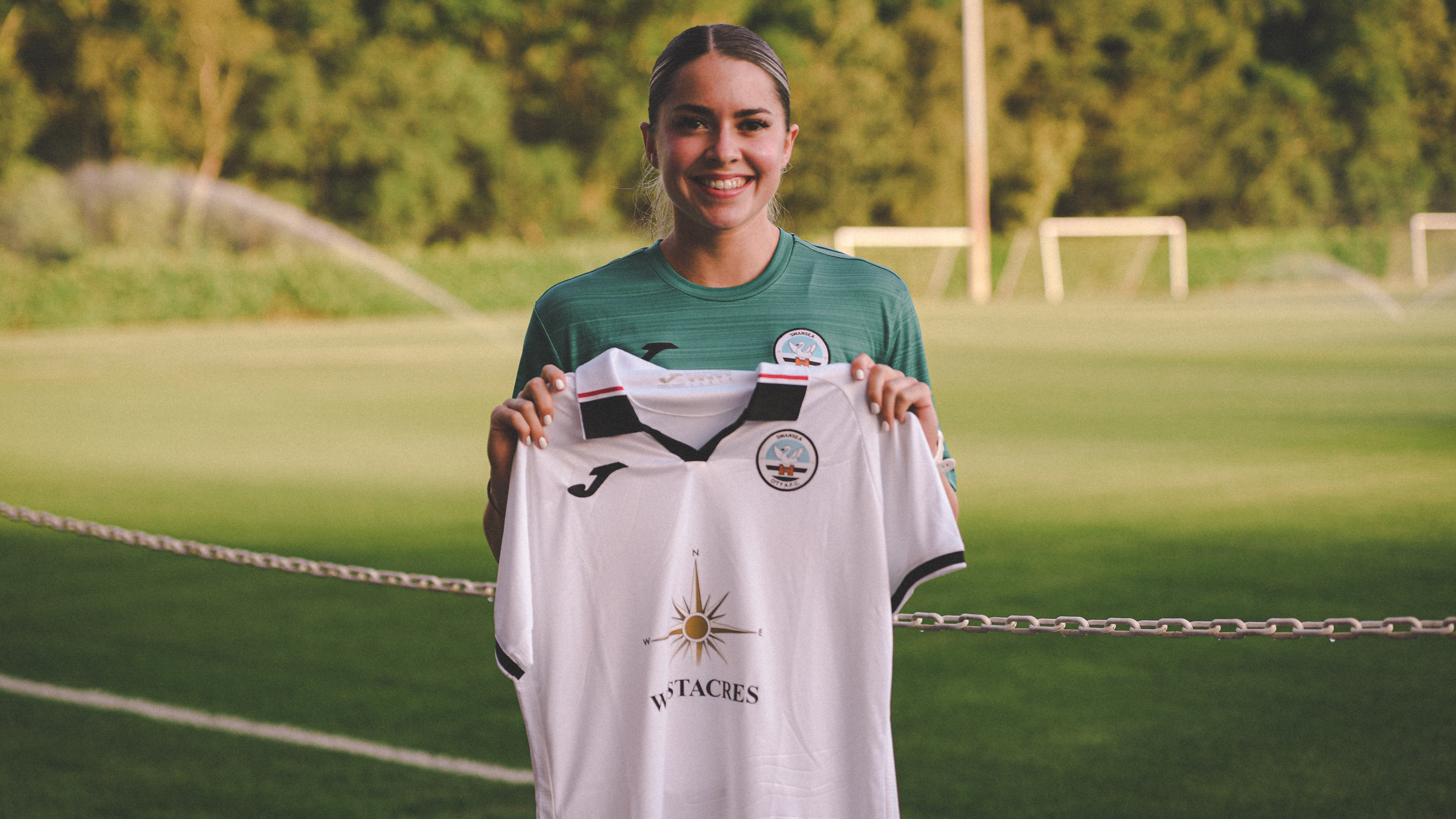 Emily Freeman becomes Swansea City Ladies fourth summer signing as she commits to the 2022-23 season in Swans colours.
The 22-year-old follows Monet Legall, Lucy Finch and Chelsea Herbert through the door.
The goal scoring midfielder hit double digits in just 20 appearances for Swansea University and was named the Genero Adran South Young Player of the Season.
"This club is doing the best in Wales at the moment, so getting an opportunity to play for the team that's at the top is fantastic and really exciting," she added.
"I'm just really pleased to be here.
"I played for the Uni before but I'm ready to level up my game, and challenge myself this season.
"It feel likes a completely new level, the amount of coaching and the quality of the players in the group is really great."