Esme Allchurch on life as a footballer's wife in the 1950s
24th December 2021
Foundation
What was it like to be the wife of a player at Christmas time in the 1950s? There's only one person to ask and that's Ivor Allchurch's widow, Esme. She married the man widely regarded as

Swansea's finest post-war player

in the late 50s and here, she recalls the earliest memories she has of being part of a football family during the festive season and what life in the Allchurch household was like at Christmas.
"I think the earliest stand out memory for me was long before Ivor and I were married. I was 16 and we both lived in Plasmarl, not far from where the stadium is today.
"In those days the Swans played at the Vetch and we weren't ferried to games, we had to walk like everyone else.
"I lived in a street further up than Ivor and I remember calling for him and we walked to the game together. It was always very friendly and supporters would chat to him and ask if he was playing and how he thought the team would do."
It was a far cry from the modern day set up, but one which Esme remembers fondly.
"They were different days. Most people didn't have cars or phones in their houses in those days and so you'd be part of the crowd making their way to matches. Swansea isn't a very big place really and then everybody knew everybody else and people would walk and talk together.
"The players would play on Christmas Day and Boxing Day then.  I think on the Boxing Day in 1950 they were playing at Luton so Ivor played the game on Christmas Day, we walked back to his house and I stayed for lunch and then off he went to the next match.
"It was a case of having an hour for Christmas lunch, so a quick turn around, and the journey up to Luton wouldn't have been as it is today because obviously there were no motorways.
"The bus picked them up by the Coopers Arms, which supporters today will know because they drink there. It was a bus, we never called them coaches then and they were not a bit like players have today.
"It wasn't very glamorous!
"You didn't question it because that's the way it was. I wouldn't say it wasn't difficult sometimes, but it was part of the job he was doing and you accepted it."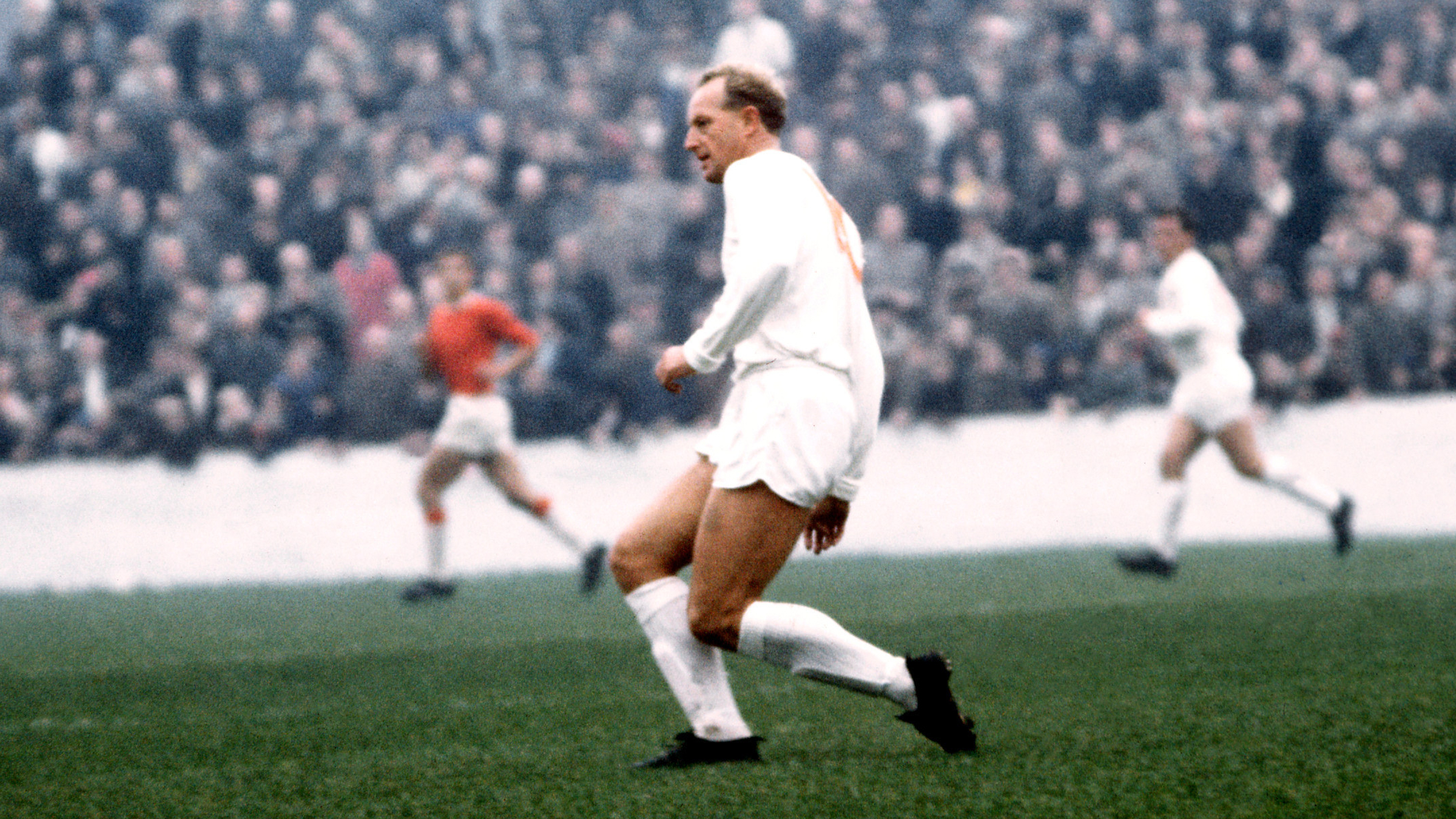 Allchurch signed professional at the Vetch Field in May 1947, after being spotted in 1944 and offered an apprenticeship by Swansea Town manager, Hadyn Green. Two years national service meant he had to wait to make his debut on Boxing Day 1949 away to West Ham.
He was leading marksman for the Swans three times before moving to Newcastle United for £28,000 plus Reg Davies in October 1958. He scored 164 goals in 445 League games overall for the Swans and he continues to hold the top goal-scorer record today.
The pair married in 1953, many years before dietary advice was dished out to professional footballers. And there was no question of the player dubbed the 'Golden Boy' skimping on his Christmas dinner.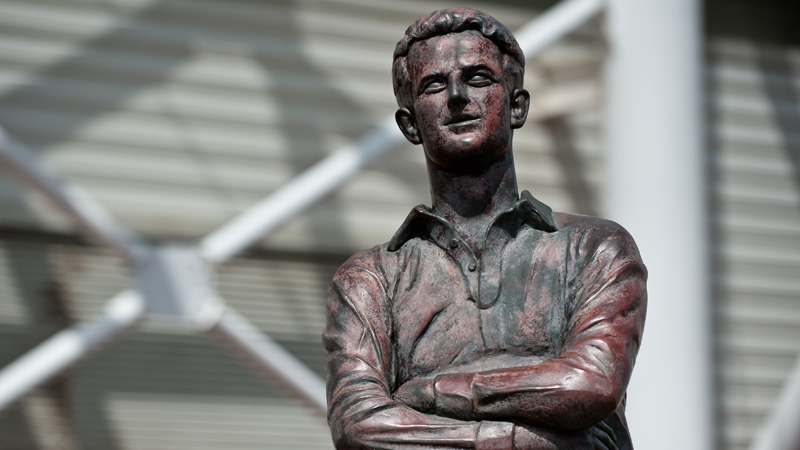 "Ivor loved his food. I always felt it was like having a greyhound in the house – you have to feed them up because you know they've got a lot of running to do.
"He loved Christmas, actually. We always had an artificial tree and we decorated it and the house and when the children came along things changed because it became even more important then.
"I suppose we were unusual because my sister and I married two brothers and they were from a big family so Christmas was always family-centred.
"It was always only my sister I when we were growing up, so to be part of such a big family was so different for us but we still saw each other every Christmas Day when we were all in the same place.
"As our families grew and one of us would be making Christmas dinner the other one would go round on Christmas morning. It was a tradition we kept up.
"Things were much more simple back then because players didn't really earn big money so there wasn't the pressure there is today."
Ivor Allchurch died on July 9, 1997 but his legacy lives on and in 2005 his statue was unveiled behind the South Stand as a permanent record of the contribution he made to Swansea City Football Club.