Esme Allchurch | Oranges, that famous train story and the spirit of '58
29th November 2022
Former Players Association
With the World Cup fever that has gripped Wales since the play-off victory over Ukraine in June, thoughts have also turned to memories of those who featured for the national side in their last appearance at the global showpiece.
Today the World Cup is an all-encompassing enterprise, watched by billions around the globe with all the attendant media exposure, not to mention numerous lucrative sponsorship and partnership deals.
Things were very different in 1958 as Esme Allchurch – widow of Swansea and Wales great Ivor – recalls as she wishes Rob Page and his squad the best of luck for their decisive Group B clash with England.
Ivor Allchurch was the 'Golden Boy of Welsh Football' who enjoyed two spells with Swansea between 1949 and 1968. He scored 186 goals in 502 appearances and is arguably the club's greatest ever player. 
His performances on the international stage were such that he remains joint-third on Wales' list of all-time goalscorers. At the time of his retirement he held the Wales appearance and goalscoring records.
Ivor's is a name that will always be included when it comes to assessing the finest players to pull on a white or red jersey.
Esme herself continues to enjoy a long- standing association with the club and is the honorary president of the Former Players' Association. 
Allchurch was one of the three Swansea Town players to represent Wales at the 1958 World Cup, alongside brother Len and Mel Charles.
Qualification for that tournament came as a surprise for the Football Association of Wales and the wider footballing world as Wales had initially failed to qualify.
Despite victories against Czechoslovakia and East Germany in Cardiff, Wales were not going to Sweden until another opportunity arose in December 1957 when a special p;ay-off was announced and Israel were drawn s one of the teams.
Due to the political situation in the Middle East, Belgium - who were initially drawn to face Israel - refused to play the two-legged contest. Wales were the next name out of the hat.
"Wales were randomly drawn to play Israel; the situation was quite political. Belgium were initially drawn to face them in the play-offs, but they refused," remembers Esme.
"Then the second team was Wales, and we said, 'yes please', as we had a chance to play at our first World Cup.  
"We played away to Israel first and we won 2-0 and Ivor scored. Then the return match in Cardiff, we won 2-0 again, and Ivor scored again. 
"We were through, and we were thrilled as Wales were off to Sweden for their first World Cup."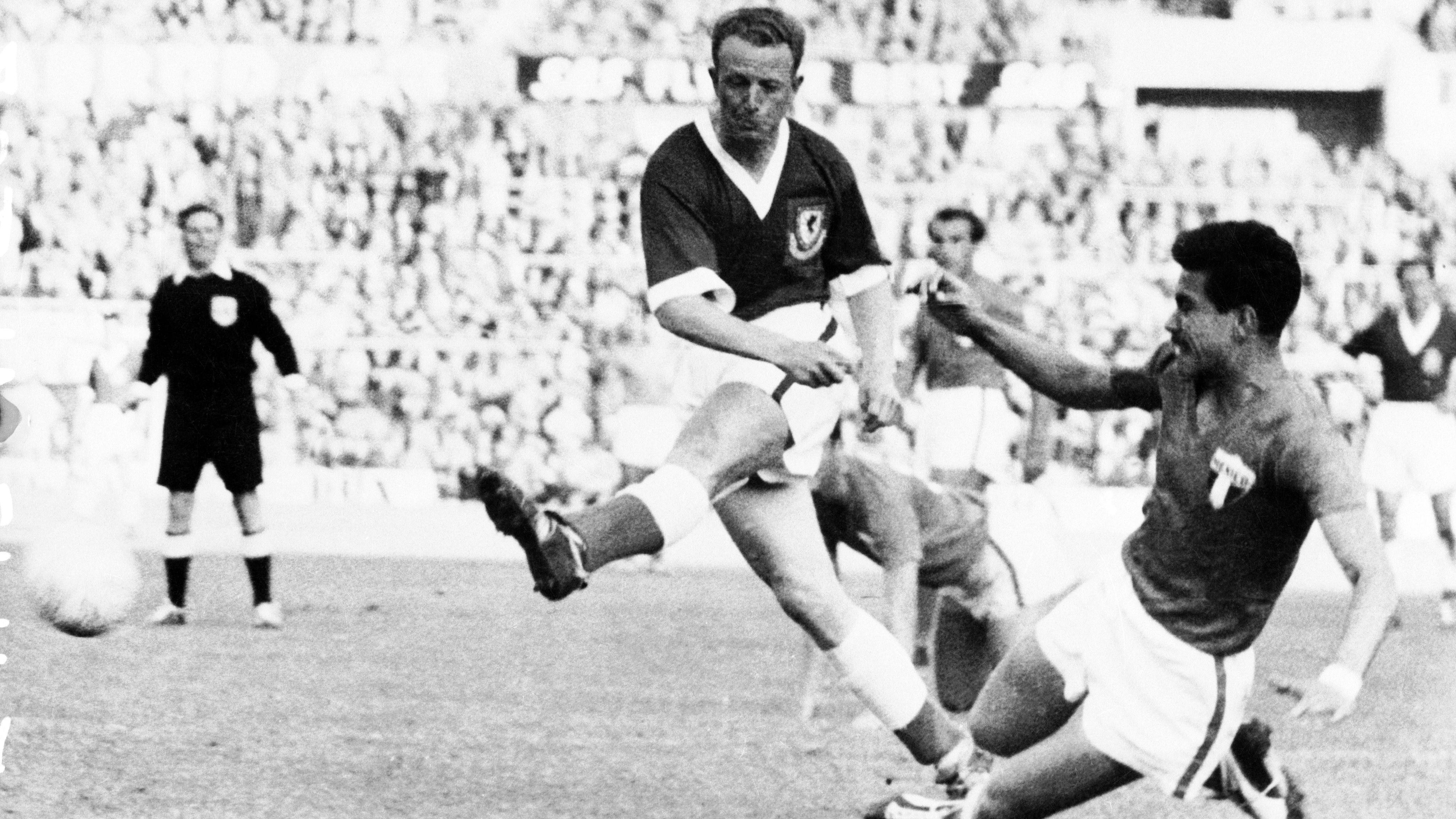 Israel were overjoyed to host Wales in Tel Aviv for the opening leg of the qualifiers in January 1958.  
The squad who travelled to Tel Aviv were also invited to a reception at the British Embassy, where they were welcomed by British ambassadors surrounded by drapes of leeks. 
"Israel was happy that we accepted to play them. They gave Wales a modest welcome whilst they were all over there," adds Esme.
"As a gift, the Israelis gifted the each of the players huge crates of juicy, big oranges and they were fabulous Jaffa oranges.  
"My little boy was three at the time, and there were too many oranges for the three of us! So, we shared them with our family and the neighbour's children.  
"Next it was off to Sweden for the World Cup. They were so excited, Cliffy [Cliff Jones], John [Charles], Terry [Medwin] and my husband. It was great to see. 
"There was not a lot of hype for Wales, there wasn't much going on. Everyone was saying that Wales had gone in through the back door and that 'they'd soon be home'.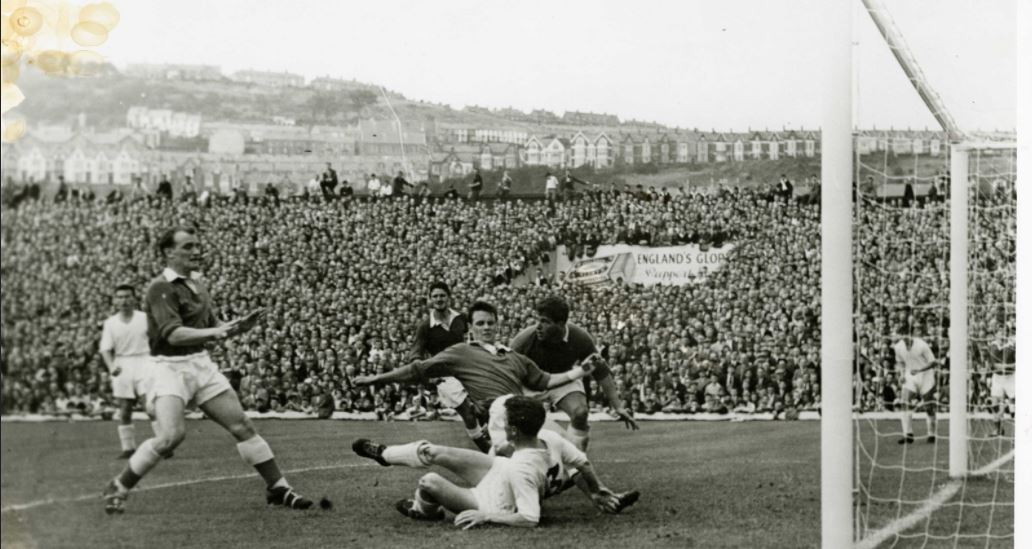 There was little to no coverage of Wales' triumph during the group stages in Stockholm. 
Poor television and local media coverage meant the 1958 World Cup simply passed a lot of people by in Wales, including some family and friends of the players. 
Each round of matches in Sweden kicked off at the same time, and only one match could be broadcast live to the entirety of Europe at any one time. Wales vs Sweden was thus the only televised Welsh game of the entire tournament. 
"Of course, no one had telephones in those days and definitely no social media, so there was no contact whatsoever" said Esme.
"Ivor sent me postcards straight away, writing about his time out there and the lovely hotels they were staying in, but other than that, there was no contact.  
"Ivor would tell me about the hotels by the lake and to tell my son to keep watering the tomatoes! 
"There were little bits on the television, but no clips of goals of sorts. It was just brief reports, and I mean very brief.  
"There were little snippets in the newspapers, but not a lot. If you went to the cinema, there was also flash news clips regarding results, but again it was very brief."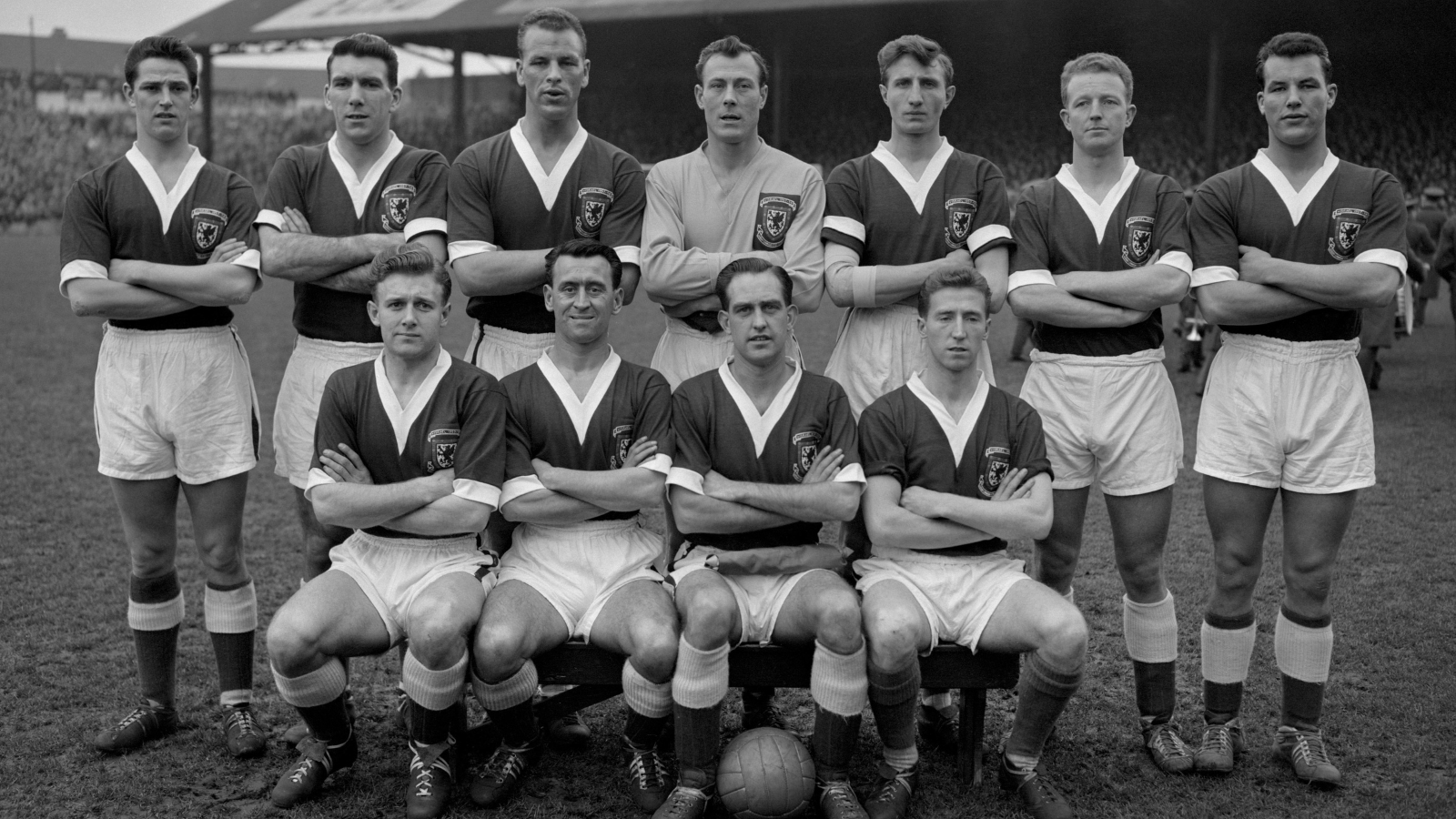 The group stage saw Wales draw against Hungary, Mexico and the hosts, and they needed a 2-1 play-off win over the Hungarians to progress to the quarter-finals.
They faced Brazil - with their squad featuring a whole array of big names, including a certain 17-year-old named Pele.
"No one expected Wales to do well. But we drew all our group stage games, so we had to go to a play-off game against Hungary and we won that 2-1, Ivor and Terry [Medwin] with the two goals," continues Esme.
"Then it came to the quarter-final against Brazil, the favourites to win the tournament. They had a 17-year-old youngster called Pele.
"It was his first international tournament, and of course, he was the one to score and send Brazil through to the semis and then eventually going on to win it. 
The team stayed at the Grand Hotel in Saltsjobaden, just outside Stockholm. The Swedish locals took them to heart, offering them a field to train on and decorating the streets in Welsh colours to make them feel at home. 
"Wales had made a lot of friends on the way, especially with the local Swedish people. I think people were disappointed to see us come home."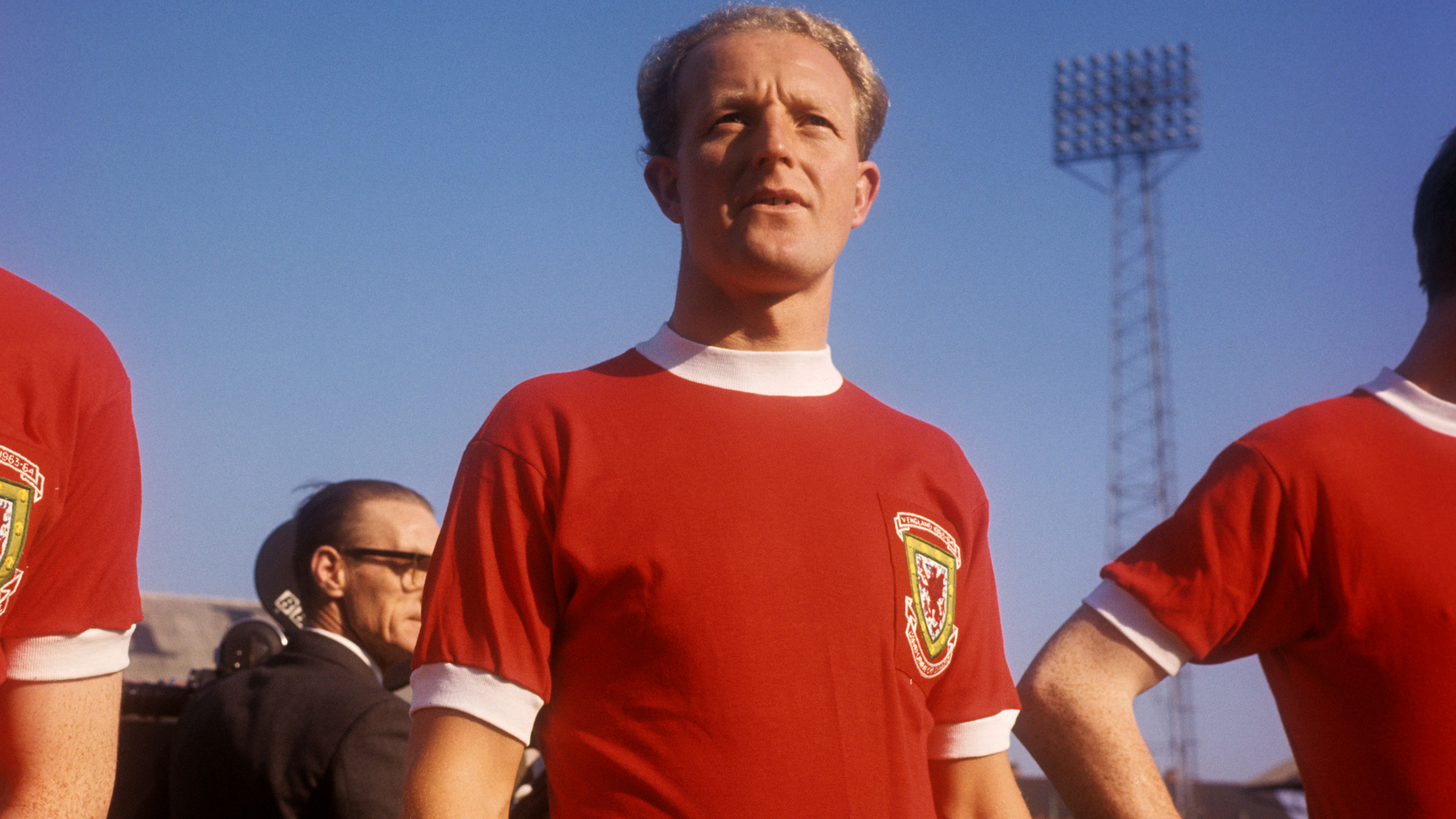 The story of the Swansea contingent returning home after their two weeks in Sweden has gone down in folklore. Mel Charles and the rest of the Swansea Town players were recognised by a ticket collector at the railway station whilst stepping off the train. 
And Esme recalls taking her then three-year-old son to meet his dad upon his return from the World Cup on a Sunday afternoon. 
"I remember catching the bus from the top of Morriston to High Street Station with my son to meet Ivor," she says.
"When I get there, there's only myself and John [Charles] because Mel Charles was coming into Swansea, and he didn't have a wife then.  
"Cliffy [Cliff Jones] was coming in as well, although he lived in London. His wife and children stayed with his mother in Swansea. 
"There was hardly anyone on the platform, as I believe it was a Sunday morning.  
"Back in 2016 it was wonderful to see a sea of red welcome home the Euro squad, but what a difference back in 1958.  
"Then I saw Mel sort of chatting away to some gentleman and I asked, 'what were you talking about?'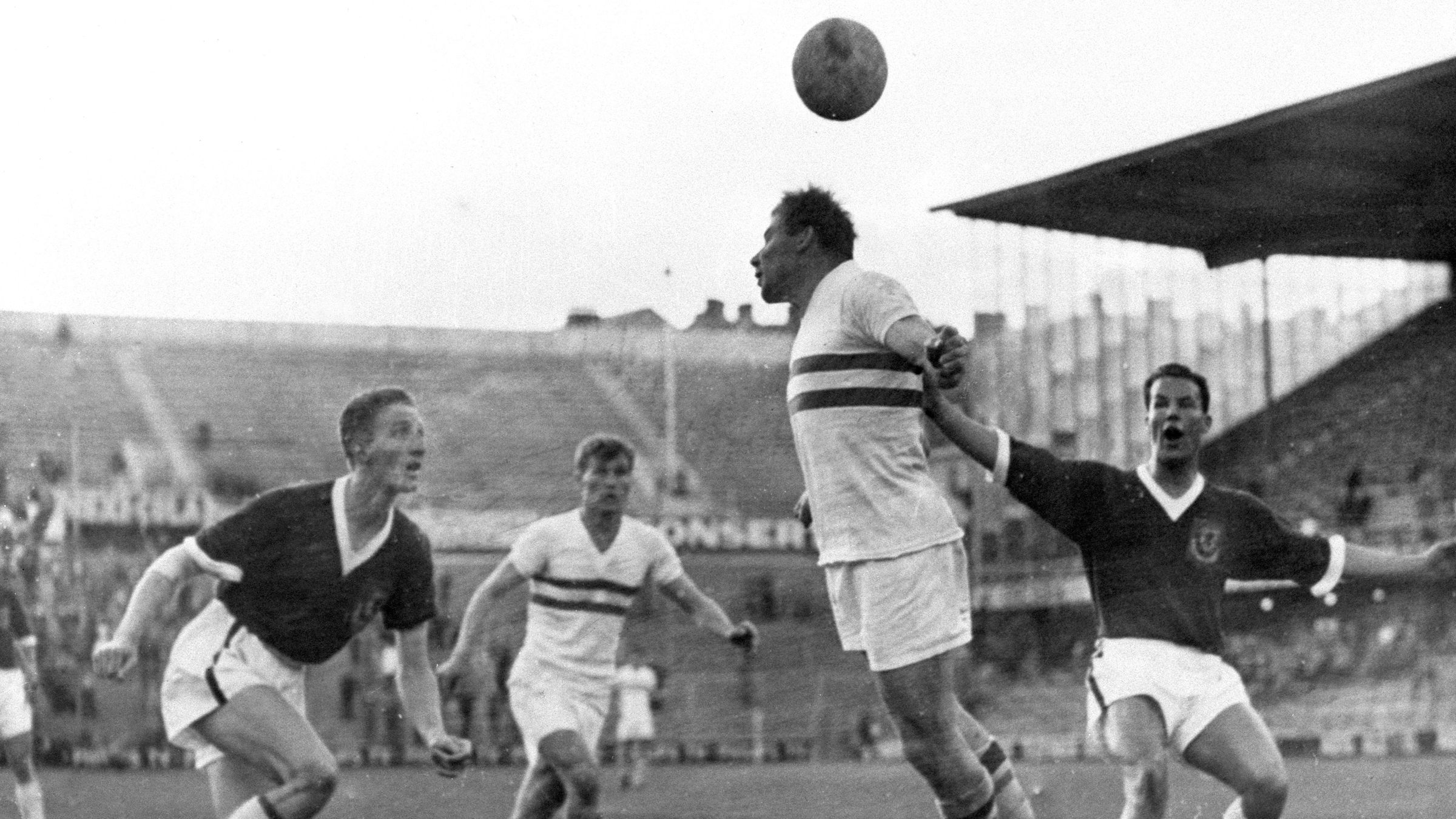 "And obviously they were looking tanned and fit with their large suitcases, and the gentleman who worked at the station had asked where they had been. 
"Mel responded with 'well don't you know? We've been to the World Cup!' 
"The man looked at Mel as if he'd had been to the moon! And we all had a laugh about that.  
"It was great that Wales did so well. And when they went back to Cardiff, they had a marvellous reception for some of them. 
"Nowadays, when players return from major tournaments they go on holidays to Dubai or somewhere. 
"But back then, our holidays were down Port Eynon!  
"We were living at the top of Morriston then. I can't remember if we went back on the bus. Can you imagine coming back from the World Cup and getting a bus home! 
"Many people were proud of them when they realised what had happened, I'm sure Mel would have told them all!"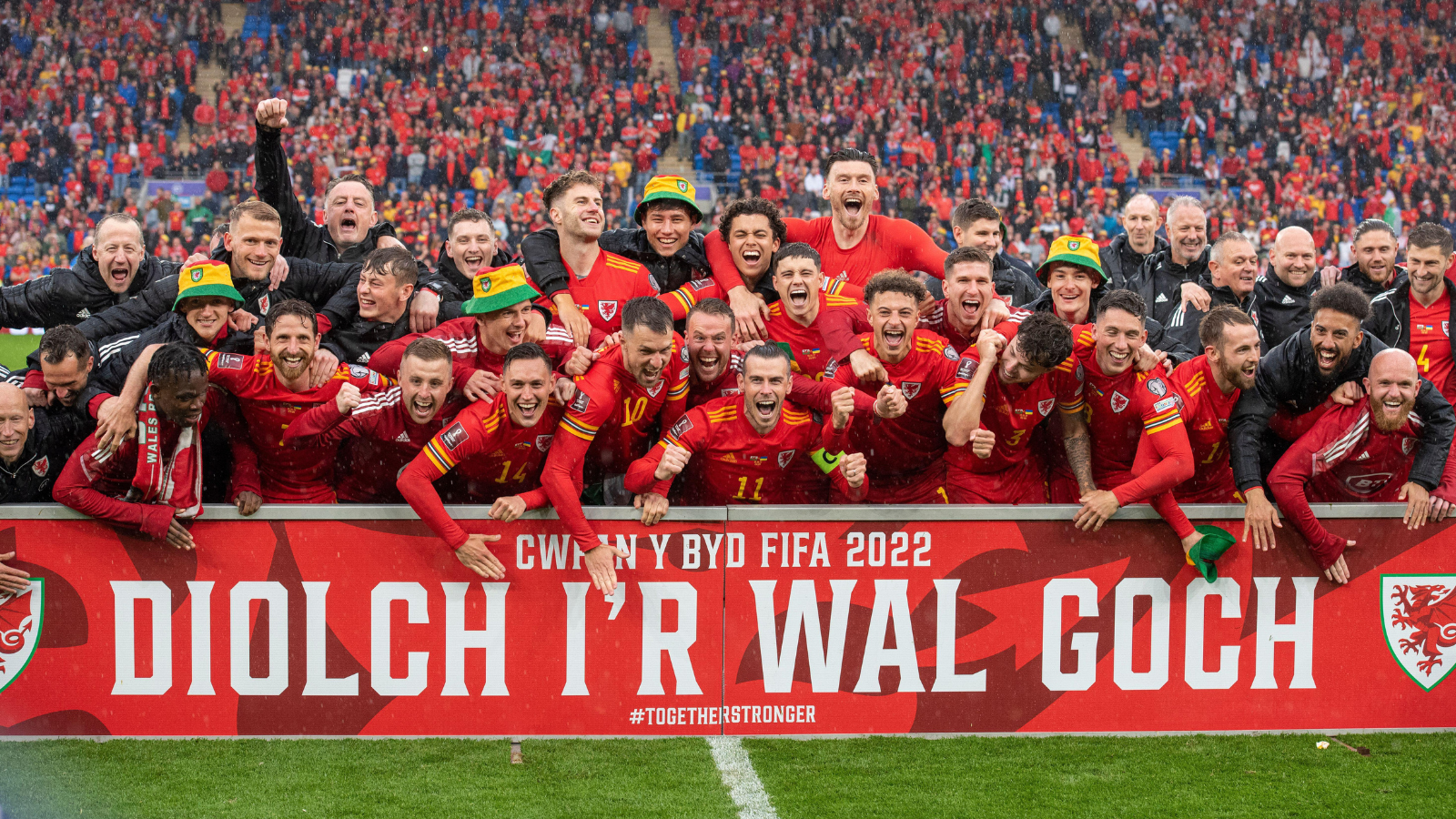 Fast forward to now, it would be impossible to not to know Wales are at the 2022 World Cup in Qatar. 
On June 11 2016, Gareth Bale scored the opening goal in Wales's 2-1 victory over Slovakia in the UEFA European Championship Finals, it was the first goal scored by a Welsh player at an international tournament for nearly 58 years.
"You know, we haven't played for 64 years and the last goal we scored at a World Cup was against Hungary, " says Esme.
"And so, I think now, the fans and the media are reminiscing about that amazing time as it was history, just the same as with Wales at this year's World Cup. 
"They've looked back and that spirit has lived on. Luckily, there's Terry [Medwin] and Cliff to reminisce about their amazing time in Sweden.  
"The hype around Wales now is incredible, and we didn't have the power of social media and broadcast back in 1958, it's incredible to see.  
"My sister's great-grandchildren came over the other day because they wanted to look at memorabilia at my house with their father, who is teacher and wanted to show some off at his school. 
"They wanted to get a Wales shirt for the game. They're only little, and they know all about the World Cup! 
"It's lovely to see the kids out in Qatar with their bucket hats and their red shirts. 
"You know, in 1958 it wasn't talked about much, but it's always been there through the 64 years. And I'm sure the rest of the 58' are looking down and are thinking 'wow, we're back.'
"We are all wishing Wales all the best."