Ewan Griffiths | Tough experiences are the ones you learn most from
7th November 2022
Under-18s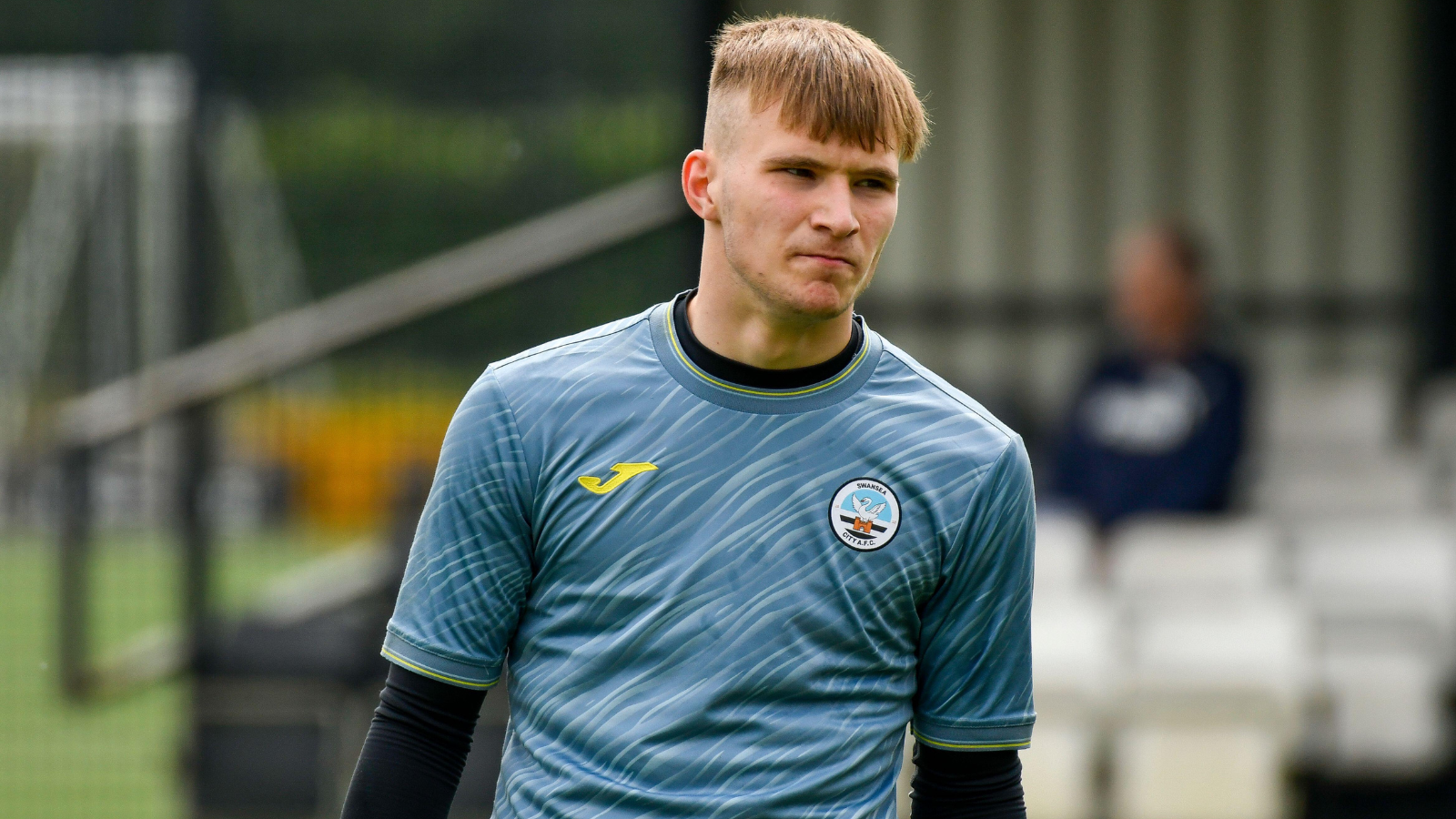 Goalkeeper Ewan Griffiths believes he and his Swansea City Under-18s team-mates  will learn a lot from their frustration at being denied a place in the knock-out stages of the Professional Development League Cup at Plymouth.
Joe Hatch was the one to seal the win for the young Pilgrims, converting from a corner-kick with a powerful header.
The win meant the Swans fell short of securing a quarter-final place having been well-placed after taking four points from their first two games.
For 16-year-old Griffiths it was a first start in two months as he featured for the first time since their south Wales Derby clash against Cardiff back in September. 
In the meantime, the keeper had enjoyed a successful international break with Wales Under-17s, helping them advance to the next stage of qualification for the Uefa Under-17s European Championships alongside team mate, Jacob Cook. 
"It's been a tough cup. We came against Bristol City in the first round, and the boys did well to get a point from that," said Griffiths.  
"Coming down here against Plymouth, we were very disciplined but the result just didn't go our way at the end of the day. 
"I don't think we turned up on the day, but that's just the nature of the cup.  
"It was quite manic out there to be honest. It was quite tense with tackles flying everywhere and the boys started to get heated. 
"The boys did well in trying to keep their heads high in the closing stages, and those are the experiences you learn a lot from.
"I wasn't happy with the first goal, but it's always important with the way you react after. I've been working on trying to react better and learn from my mistakes. 
"I made a couple of good saves to keep the boys in it, but obviously, it wasn't enough at the end of the day.  
"From here, I just must keep working hard every day, just keep driving myself to push my boundaries and hopefully, I can earn my place in the starting line-up. 
"I'll go back in Monday, ready to start the week and I'll just keep working my socks off to prepare for the next one."