Fan Focus | Paul Townsend
20th December 2022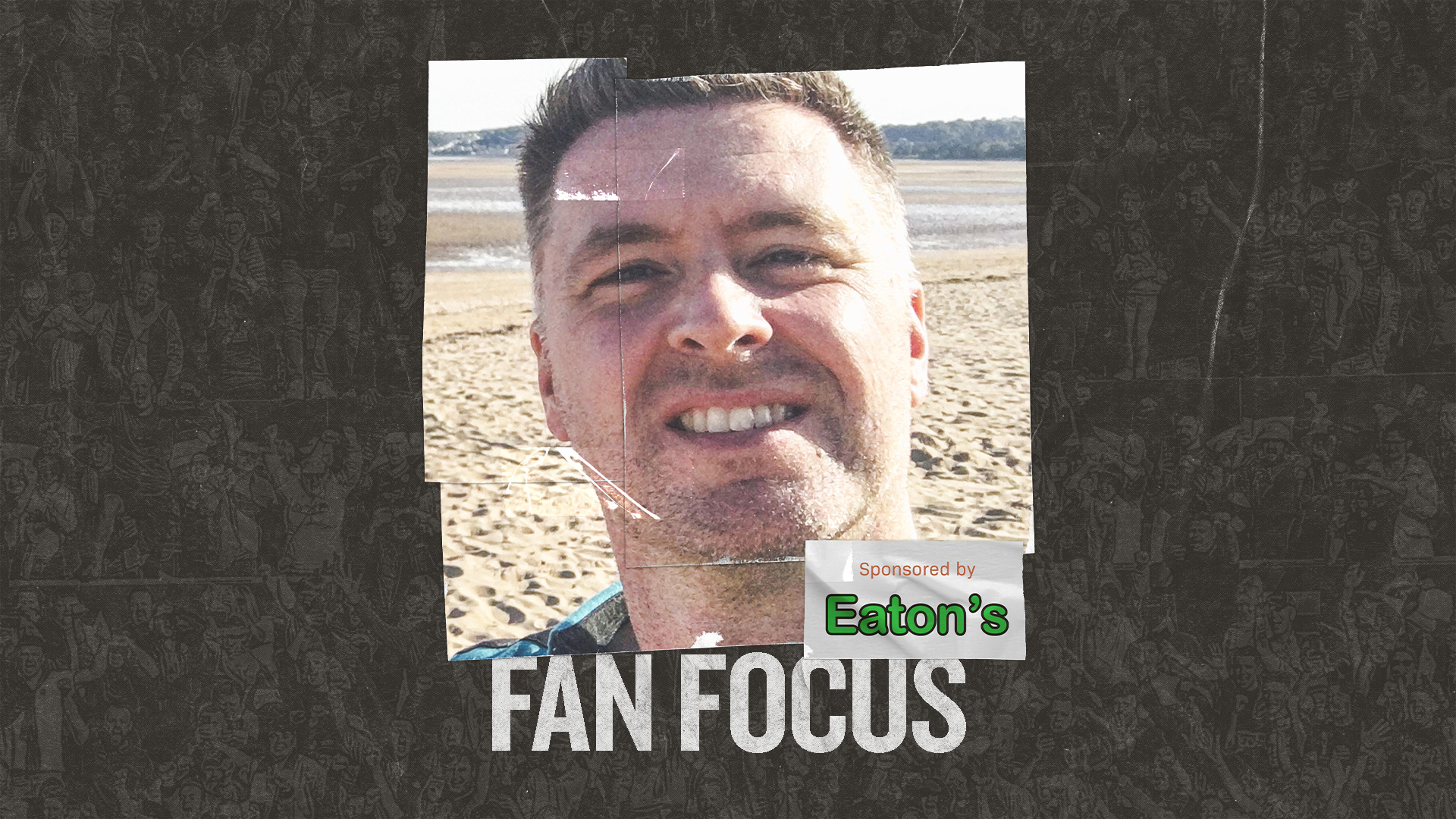 Fan Focus returns for 2022-23 as Swansea City puts its loyal supporters in the spotlight to share their ups and downs, and weird and wonderful moments of supporting the Swans.
This week's Jack is Paul who shares his story of supporting Swans from Germany and whose proudest moment as a Swans fan has only ever been viewed via a pixilated video clip sent to him by a Swansea-based Jack.
Name: Paul Townsend
Age: 44
Lives: Heidelberg, Germany
How did you become a Swansea City fan?
While studying at Swansea University in 1996, I took advantage of the student entry price and went to almost every home game. I have not looked back since!
Where do you watch the Swans games?
Being an overseas Swans fan, I'm a dedicated SwansTV subscriber and watch all possible matches with my eldest son Dylan. We are always wearing our colours, of course.
Your proudest moment supporting the Swans?
Definitely the honour of writing a song and having it played at the start of the Supports' Trust launch meeting.
After graduating from Swansea University, I moved to Germany and had to follow the Swans from abroad, so I got involved with Jackarmy.net to keep in touch and occasionally write a column. As a hobby songwriter, I wrote a song when we were going through our toughest times, and it resonated quite well, so the Supporters' Trust arranged for it to be played at the start of that meeting
The meeting was the one hosted by Kevin Johns with Alan Curtis as a guest... but all I've ever seen of it is a very pixelated tiny video clip, kindly sent to me by someone who was present. I'm so proud of that moment.
Best Swansea City game you've attended?
Alan Tate's testimonial against Manchester United Legends team in 2017.
It is an unusual choice perhaps, but for a very good reason: It was the first time I could take my family across for a game, and the only time we've seen a match at the Swansea.com Stadium.
What does it mean to be a Swansea City supporter?
It's a rollercoaster, sure, but it's real and pure, and that's why we love it.
It's the old saying of having to experience the lows to appreciate the highs. People like me fall in love when we come to Swansea to live because it is what it is: breathtakingly beautiful in parts, scary and nail-biting in others, and the football club is exactly the same.
The flipside is, we fall in love with players we sign or come up through the ranks who are just as real... players like Lee Trundle, Leon Britton, Ashley Williams, Michu, and the likes of Connor Roberts and Ollie Cooper.
It's real, authentic, pure and simple.