Fans for Diversity help Foundation participants attend Swansea City Ladies historic match
6th September 2022
Women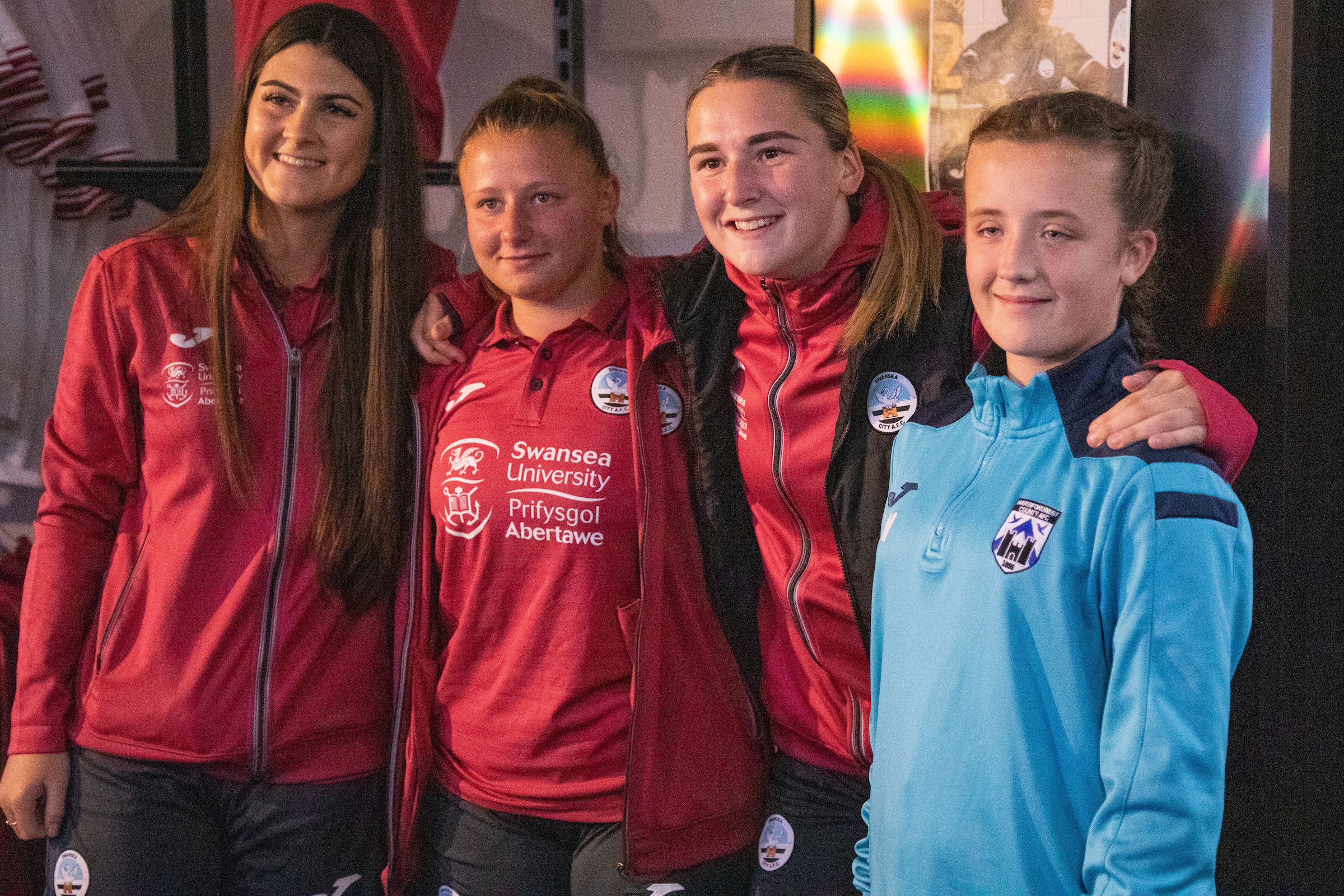 Fans for Diversity helped Swansea City AFC Foundation girls football session participants to attend Swansea City Ladies' match against Cardiff Met Women on Sunday.
More than 1,400 fans turned out to watch the current Genero Adran Premier title-holders face the 2021-22 runners-up at the Swansea.com Stadium, an attendance that amounted to more than double the previous record for a women's domestic game in Wales, and everyone in attendance was treated to a competitive game and two sensational solo goals by Swans stars Katy Hosford and Stacey John-Davis.
Among the record-breaking number of supporters were a group of aspiring young female footballers from the Foundation's girls sessions in Pembroke.
Tickets for the match were free with the intention of making this historic event accessible for all. As well as providing a platform for women's domestic football in Wales, it was a chance for young female footballers to see what they can aspire to in the game – for participants in Pembroke however, the 120-mile round-trip could have caused another barrier.
Fans for Diversity stepped in, providing return coach travel to make it even easier for the keen young footballers to watch women's football at the stadium.
Cath Einon, whose daughter takes part in the girls sessions, said: "It was amazing. Even the daughter I have who doesn't play football said she had best day ever. It was a fab family day out.
"We were all made so welcome - from the bus driver to the stewards and players, who signed pictures and chatted to the girls.
"Having the chance to meet the players was amazing. The girls spent the whole journey home checking the pictures and learning the players' names and numbers.
"They were buzzing, especially when Stacey chatted to them.
"It was such a lovely party atmosphere that by time they got to the match they felt so excited and part of the event. They're fans for life now!"
Fans for Diversity lead, Anwar Uddin, added: "I am delighted the club utilised the Fans for Diversity funding to contribute to what was a record-breaking fixture.
"Giving as many people as possible an opportunity to be involved in the fixture was a privilege and I am hoping we can build on this and continue to improve attendances at the women's games moving forward."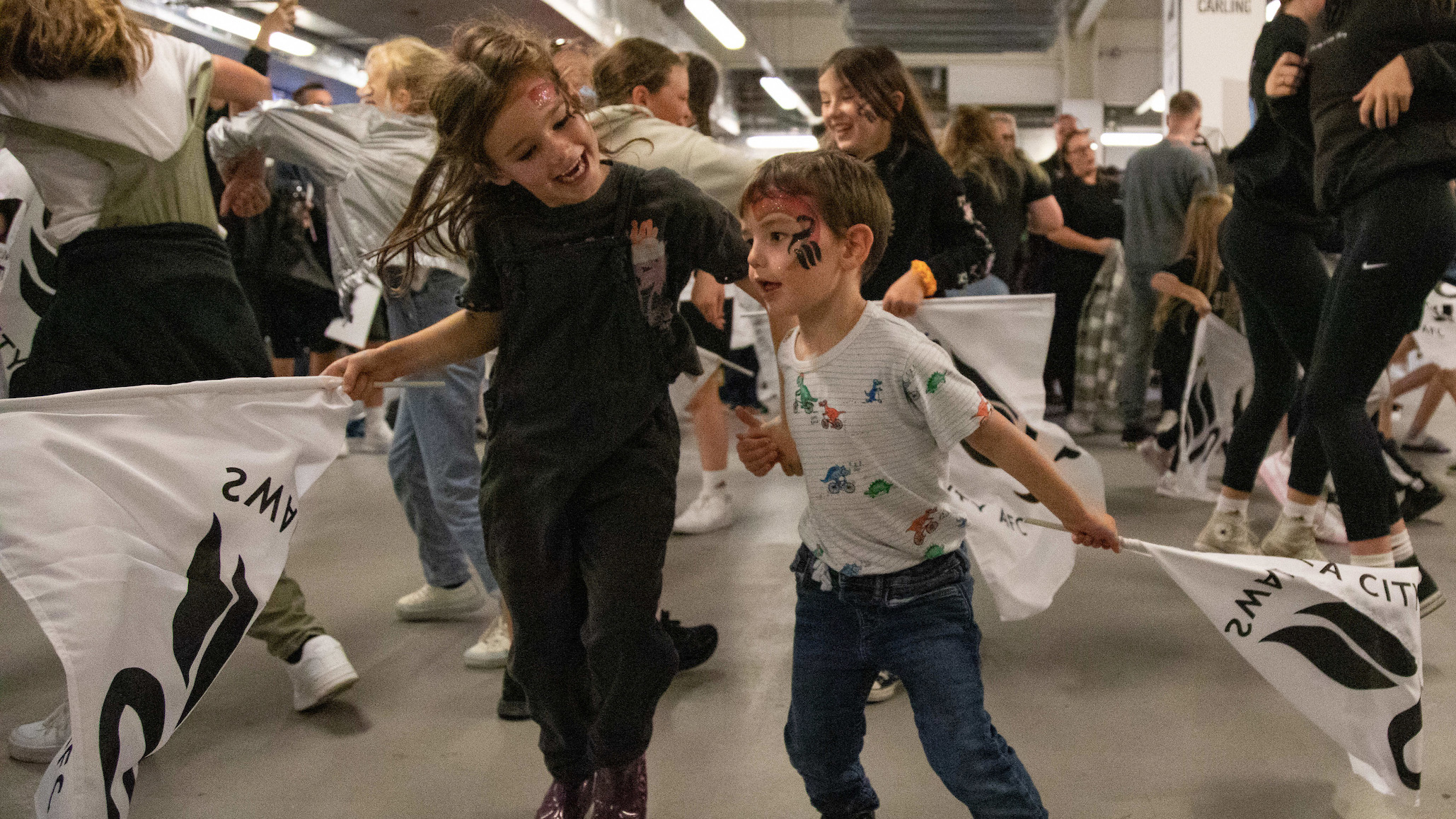 Cath Thomas, head of events and fan engagement at Swansea City, added: "It was a pleasure to be able to host such a historic game at the Swansea.com Stadium. To see so many young people in the crowd – some of whom had never been to a football game before – was amazing and we've had some fantastic feedback from people who attended.
"We're really grateful to Fans for Diversity for helping us support the travel of the Foundation's girls football sessions from Pembroke, it helped us open the opportunity to attend the game to even more aspiring footballers and their families. Hopefully it's helped inspire the next generation of Swansea City Ladies players."