Fans' forum proves big hit
12th July 2019
Club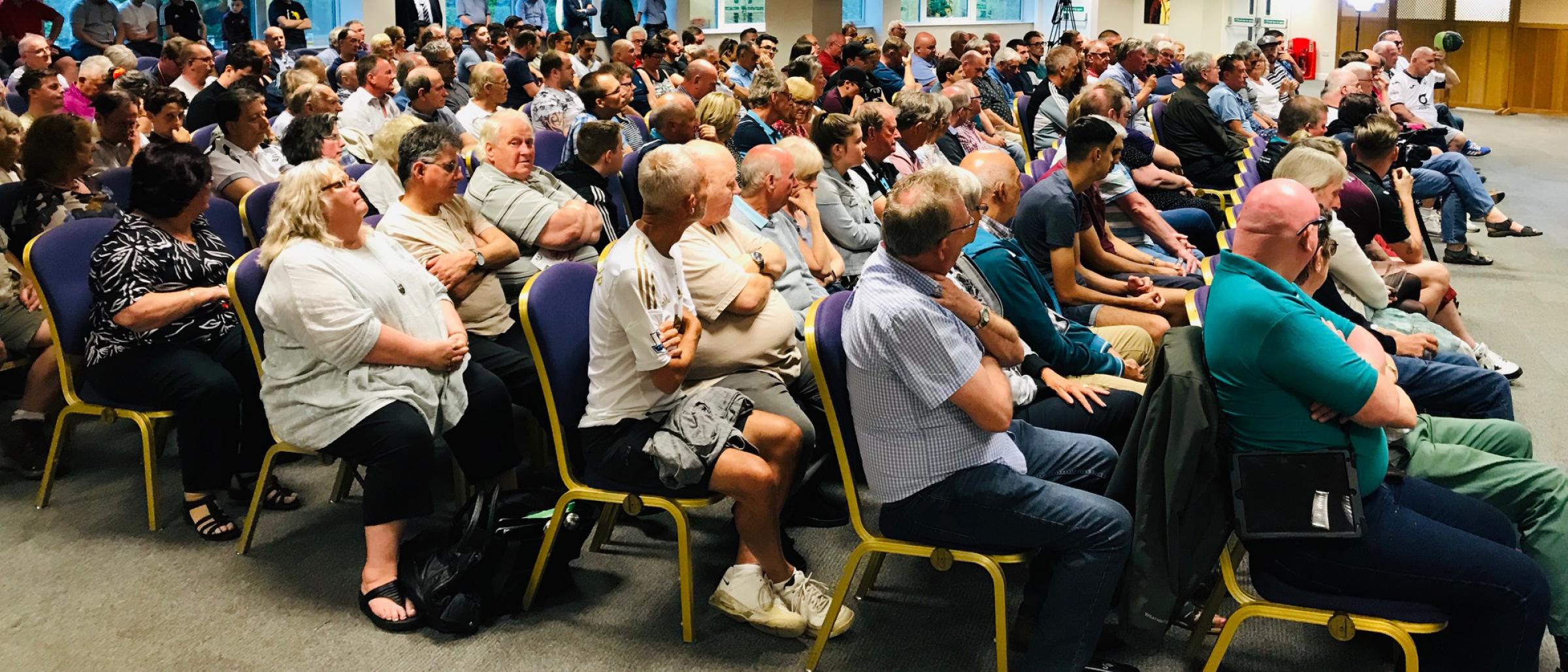 The Jack Army turned out in force as they got to meet head coach Steve Cooper and chairman Trevor Birch at the club's first fans' forum of the season.
Held on Thursday night at the Liberty, fans were given the opportunity to put questions to Cooper and Birch, along with advisor to the board Leon Britton.
The trio were asked about a range of topics, including player recruitment, targets for the season, the club's financial situation, community engagement, playing style, the choice of first-team captain and the role of the academy.
Cooper said: "It was a fantastic opportunity for myself to meet supporters and hear their thoughts about the team and club.
"It was also a chance for myself, Trevor and Leon to answer some great questions on all areas of the club - on and off the pitch.
"I know how important this club is to the community, and also how important the community is to the club, so it's vital we have regular communication like this.
"I already knew the passion the supporters have for this fantastic football club. I want the fans to feel part of this team and that we are all one. When this club has that, we have all seen what Swansea City can achieve.
"My aim is to have our team playing good, fast-paced football that excites the fans. Supporters come to the Liberty hoping to be entertained and the staff and players are working very hard in pre-season so that we hit the ground running come the opening game of the Championship."