Fin Stevens | I want to get down to work and show what I can do
2nd September 2022
First team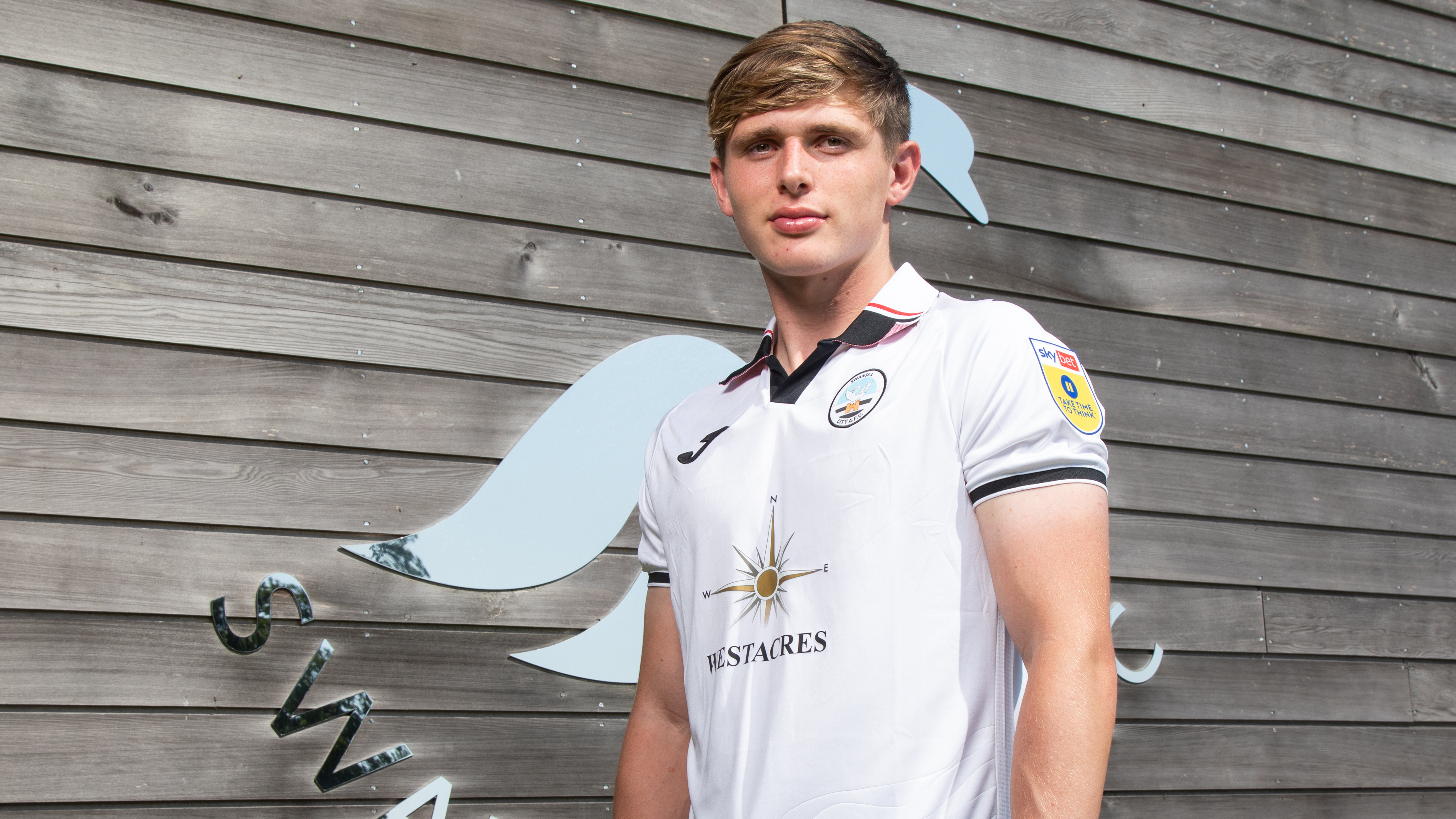 Fin Stevens drove through the night to make sure he was in contention to make his Swansea City debut on Saturday, and the loan signing is determined to make the most of his chance in SA1.
While the Wales Under-21 international had been aware of the Swans interest, his move from Brentford finally came together late on transfer deadline day.
All the paperwork was completed in time before the window closed at 11pm, but it also left the 19-year-old facing a race against time to get to south Wales in time to train and be in with a chance of selection to face Queens Park Rangers on Saturday.
Head coach Russell Martin has confirmed Stevens will be in the matchday squad for the visit of the Rs to the Swansea.com Stadium, and the right-sided player was more than happy to have made the effort as he starts what he hopes will be a successful spell in Swans colours.
"I'm really delighted to be here. It was a crazy one yesterday, I got a call at half four and then it was a case of getting everything done in time before the deadline.
"I ended up leaving London about half past 10 last night so get down here, so it was a crazy one.
"I'm really happy to be here and it was a great first day with the boys.
"I did not want to waste any time, I just wanted to get here and get started. I wanted to be here so I could train.
"That's the hard bit done though. Now it's just focus on working.
"When it came to deciding on the move, the way Swansea play football was a big attraction.
"They like to play out from the back. I'm not a massive player, I'm not really physical. My game is to play football on the floor and Swansea was a great fit for that. 
"When I spoke to Russell that's exactly what he said to me. We like to play it out from the back, we're a ball playing side and have most the possession every week, up to 70 per cent or more.
"He thinks I can bring something to the side is that last bit in the final third, hopefully helping us be really clinical and getting that last cross in. I want to be able to show that and prove what I can bring as a player."
Stevens started his career in Arsenal's academy, before being released and having a spell with non-league Worthing.
His showings there caught the attention of Brentford, and since joining the Bees he has been in the matchday squad for a play-off final and made his Premier League debut.
But he has no doubt the lessons he learned during his stint playing senior non-league football at the age of 16 have stood him in good stead and made him hungry to succeed.
"To do that after leaving Arsenal and then to bounce back showed massive perseverance and determination on my part," said Stevens.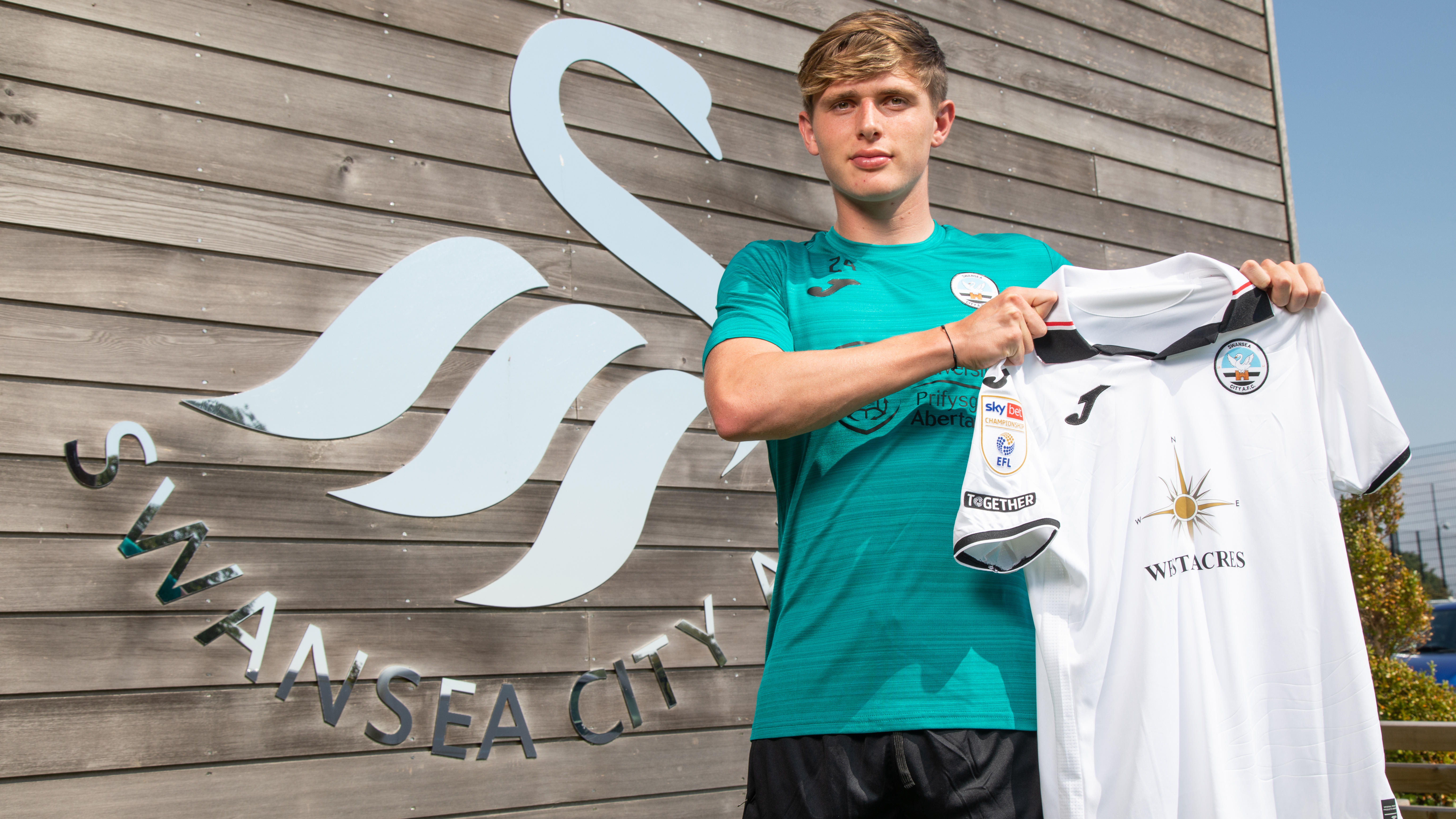 "To get myself in the starting men's team at the age of 16 and to get that experience has made me who I am today and helped me progress into the man I am today. That's the most important part of my development. 
"It's played such a big part in me getting to where I am. To have played in the Premier League is everything you dream of as a kid.
"When you get that it makes you want more. Coming here gives me that opportunity. I think I'm ready and can show what I can do when I get the opportunity here.
"That's the whole point of me coming here to get that chance. 
"It's the goal. To get in the team and stay in. It's the main goal for me and I want to show Russell what I can do."