First goal in Swansea City colours a proud moment for local lad Joe Thomas
6th April 2022
Under-21s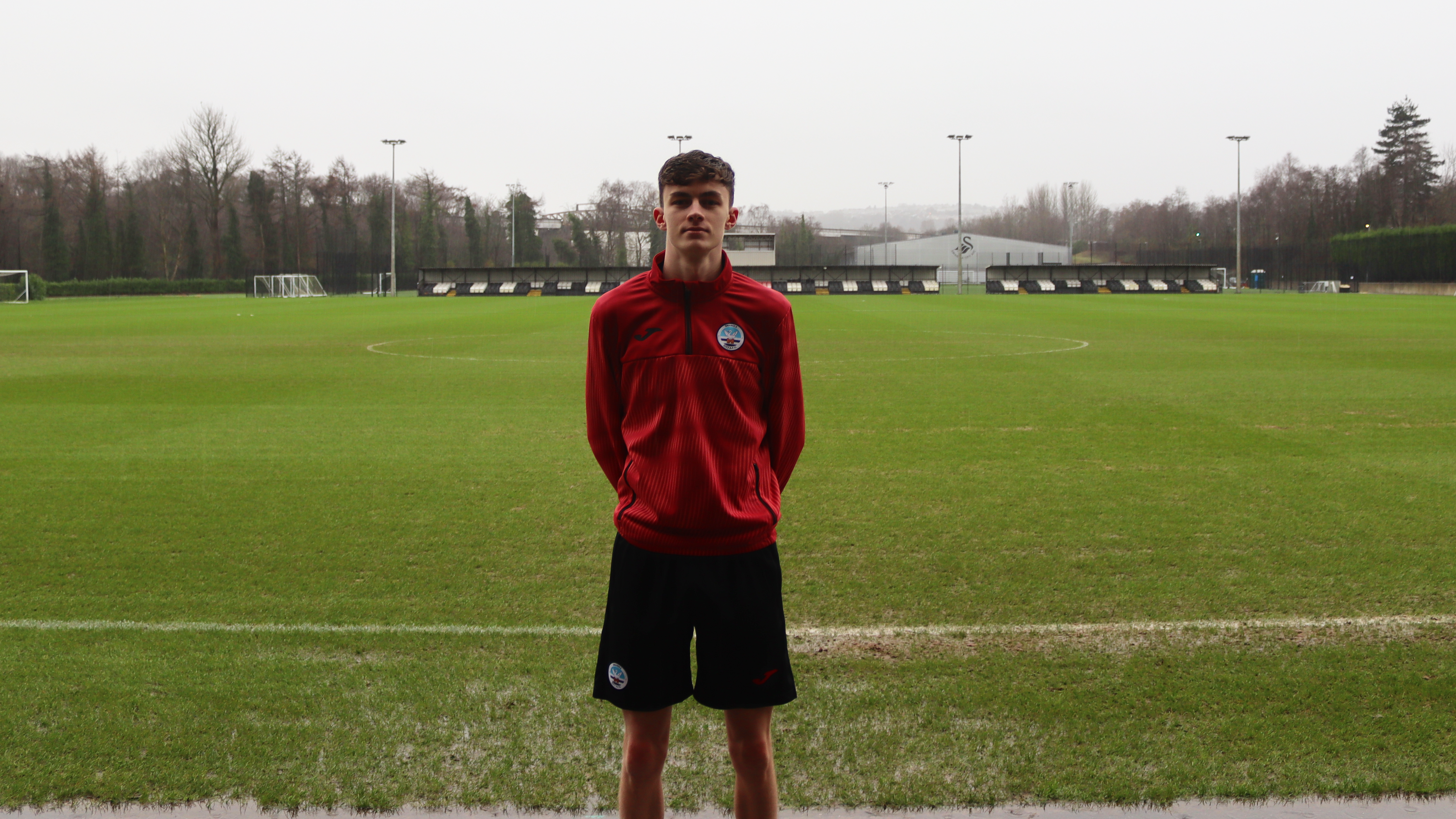 Swansea City Under-23s defender Joe Thomas was proud to net his first goal since joining the club in their draw with Sheffield Wednesday, but was frustrated they had not taken all three points at the Swansea.com Stadium.
Thomas - who joined from Cambrian & Clydach Vale in January - put the Swans ahead after just 11 minutes, converting Joel Cotterill's corner, before Tivonge Rushesha's stunning 25-yard strike made it two before the break.
But Wednesday pulled one back through Liam Waldock before Bailey Cadamarteri equalised after the Swans were forced to play with 10 men, Ben Erickson being stretchered off the pitch after Swansea had made all three changes.
For a local lad and Swans fan, it meant a great deal to net at the home of his boyhood club, but Thomas was also disappointed that his side couldn't claim all three points after dominating for the majority of the game.
"It's my first game here and to score a goal, it's the best thing you can do really on your first arrival here so I'm really happy for myself," said Thomas.
"It's great to play here, it's a lot of hard work through training and throughout the matchday, you are constantly working really hard, I'm just giving it my best and constantly working through it all.
"It's frustrating for us, we dominated the first half and sloppy errors let us down, it was a good performance but we just have to clean up on those sloppy errors.
"One of the first thing the coaches focused on after the match was how well we dominated, we dominated for 75 to 80 minutes so we've got to take that into consideration, although they've come back with two goals, we have dominated the game for almost 80 minutes, which is not easy to do.
"Obviously going down to 10 men, it's not easy coming back from that, but the goal was preventable, it's just picking up in the box and stopping the cross. It could have been stopped.
"We have to learn from that. It's a great pitch to play on at the stadium, especially for the way we play, it suits us massively. I can't wait for the last two games, we'll give it our all for the last two and try and finish strong."