First professional contract for Swansea City forward Kyrell Wilson
19th November 2022
Academy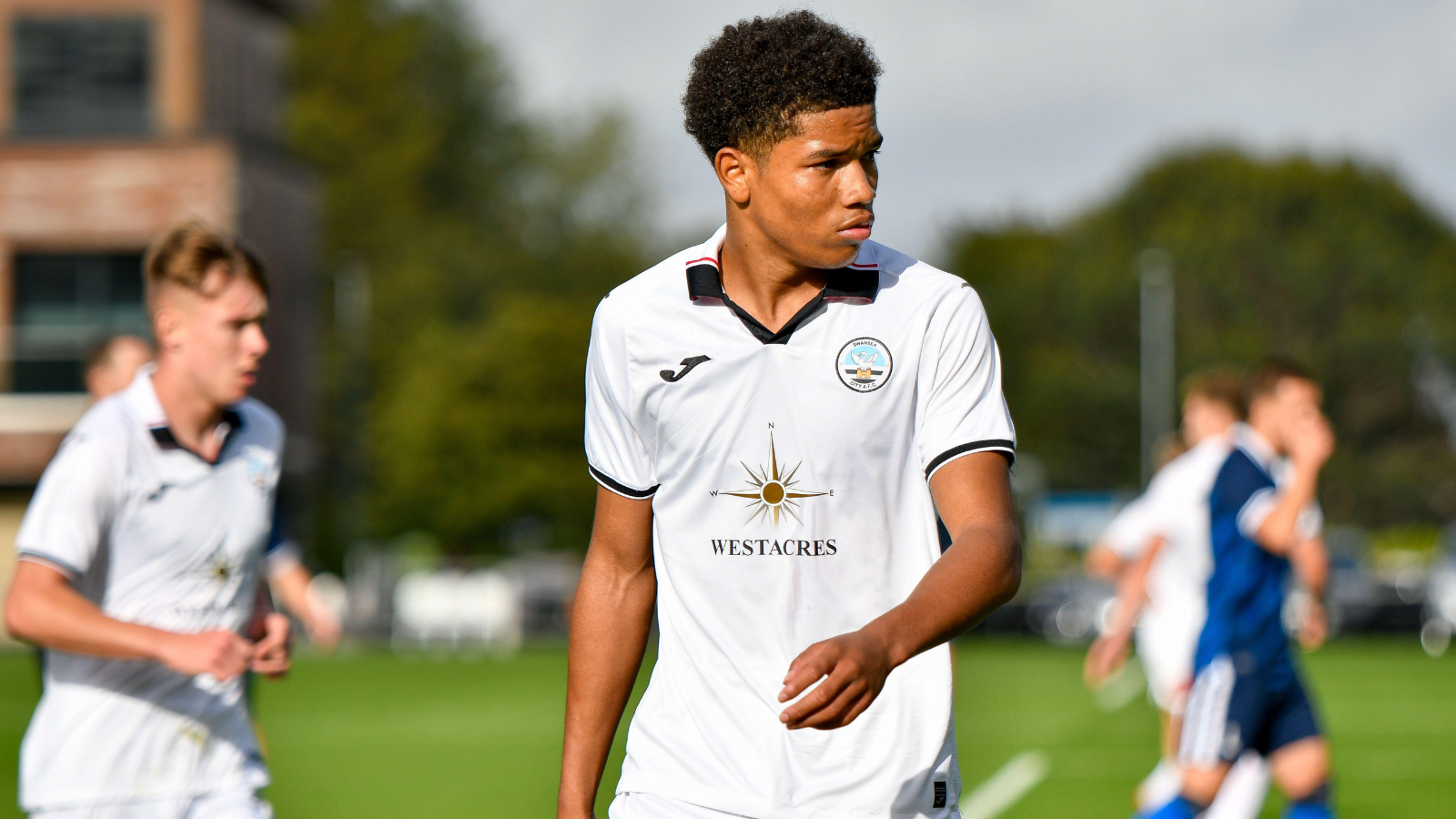 Swansea City youngster Kyrell Wilson has signed his first professional contract with the club.
The 17-year-old has put pen to paper on a deal through to the summer of 2025.
The forward, who had previously on the books at Chelsea, first joined the Swans on scholarship terms in the summer of 2021.
He was a regular for the under-18s throughout last season, and has continued to impress for Darren Davies' side this term.
He has also been handed his opportunity at under-21 level, making a handful of appearances for the development side.
"Kyrell came here with a bit of a reputation given the size of club he had been at previously," said Jon Grey, Swansea City's senior professional development phase coach.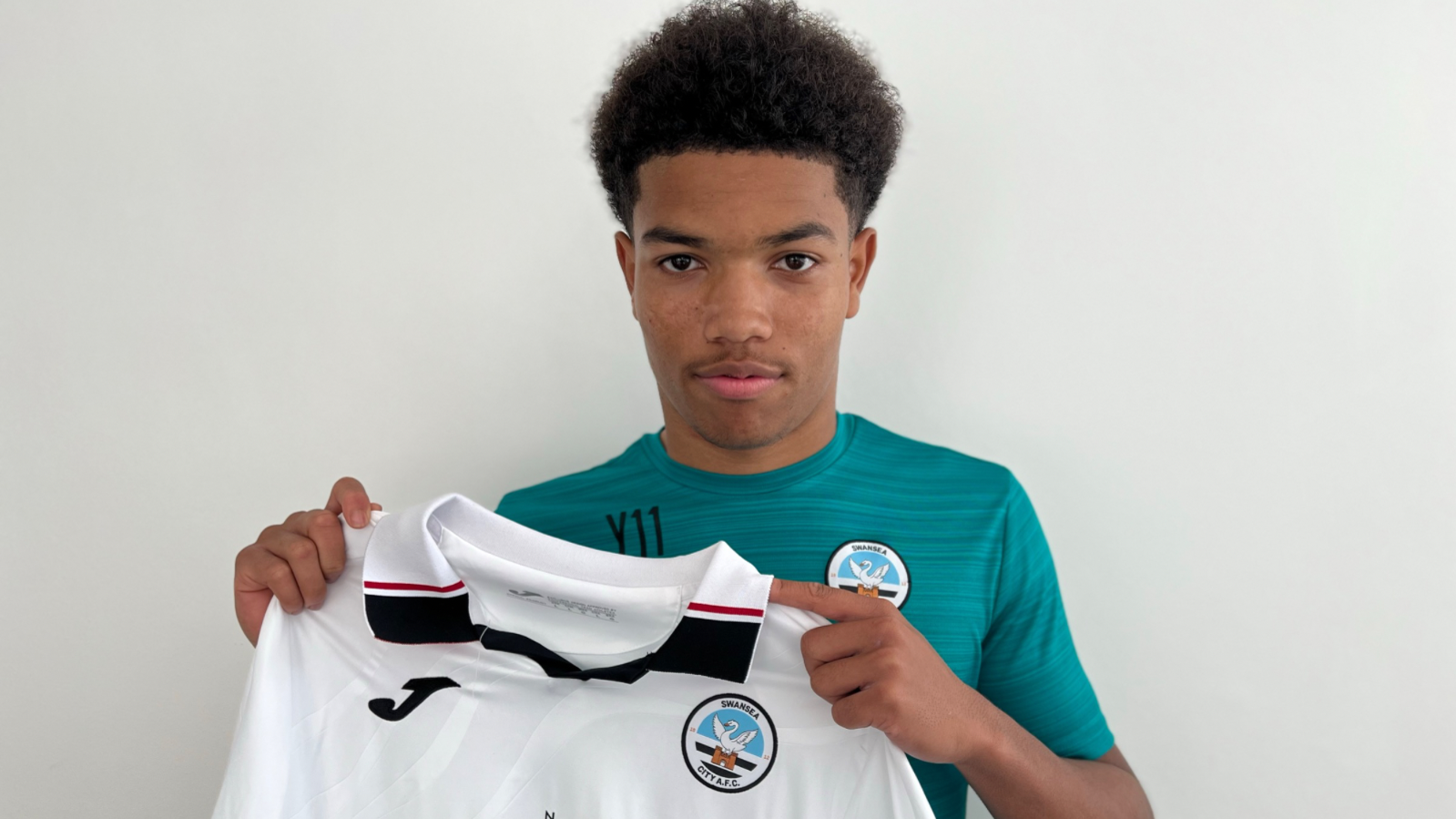 "When he first came here he was a little underdeveloped in terms of his physical capacity, but he has worked really hard over the last couple of years to improve that.
"If you look at him now compared to when he first walked through the door, it's like looking at a completely different person.
"He has come in a played a couple of games for us at under-21 level and he has done really well.
"He is a really exciting player with the ball, he is explosive and able to get away from defenders.
"He excites people when he goes forward. He still has work to do out of possession, but again we are delighted for him."