First professional contract for Swansea City youngster Ben Lloyd
29th June 2022
First team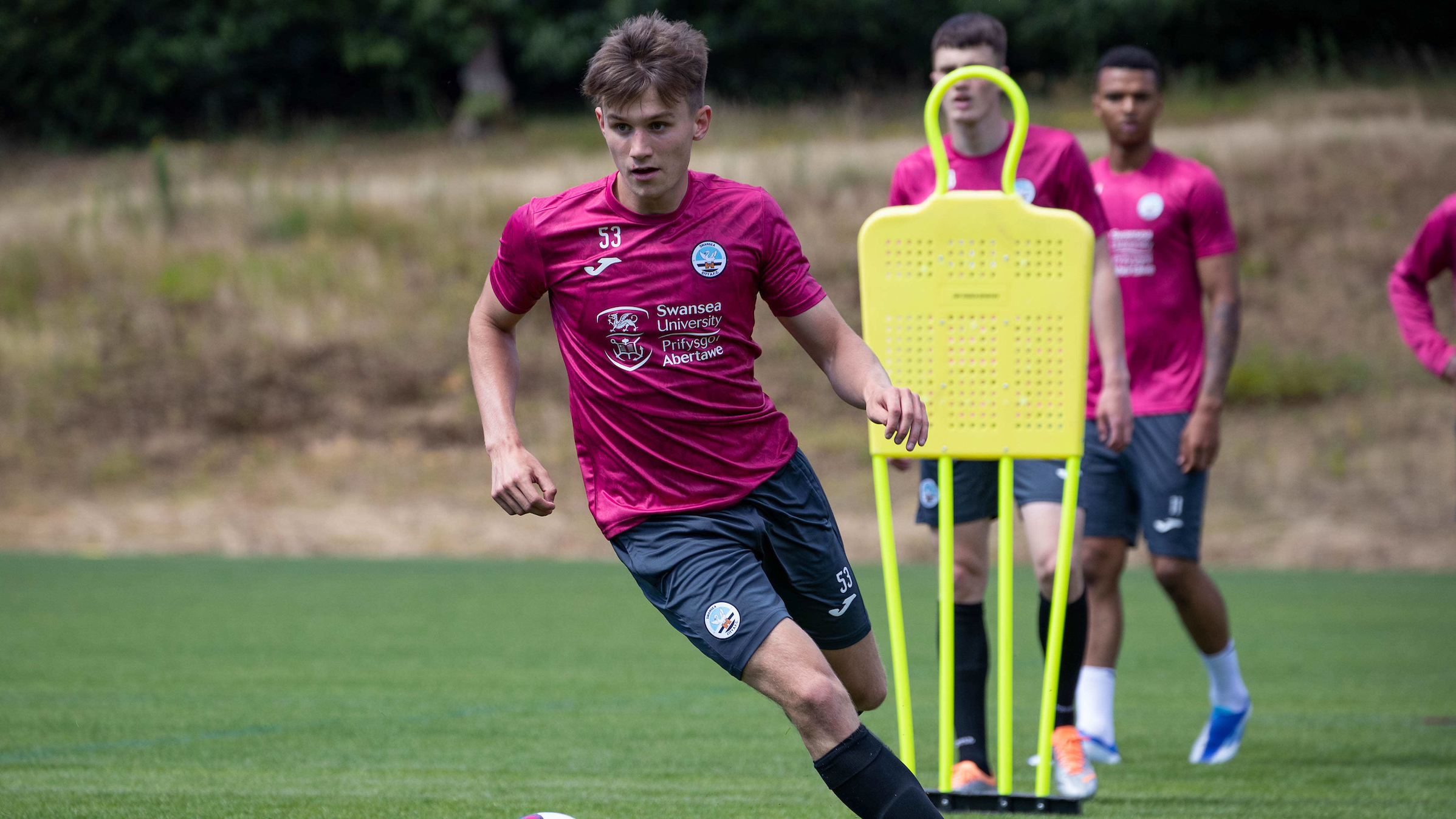 Teenage midfielder Ben Lloyd has signed a first professional deal with Swansea City.
The highly-rated 17-year-old has followed in the footsteps of team-mate Joel Cotterill by putting pen to paper on a two-year deal with his boyhood club.
A lifelong Swans fan among a family of Jacks, Lloyd has been a season-ticket holder for a dozen years and first joined the club at the age of 12.
He has since progressed impressively through the ranks, and featured regularly at under-18 and under-23 level over recent seasons.
His emergence was also highlighted by a memorable appearance from the bench in the first team's friendly win at Forest Green Rovers last summer, where Lloyd scored barely 20 seconds after being introduced as a substitute.
He went on to feature in the matchday squad for the Carabao Cup fixture against Reading, and Lloyd is a proud young man after reaching a landmark moment in his fledgling career.
"When I first found out about the chance to sign a professional deal I almost couldn't believe it, an awful lot of hard work has gone in to get to this point," he said.
"In football there are always objectives and goals you are aiming for, and a first professional contract is certainly one of them.
"I have grown up in Swansea, I have been a season-ticket holder and I have supported Swansea all my life.
"So, this is an achievement I am proud of. It feels very special and it means a lot to my family and I, but now it's about continuing to put the hard work in and looking to the next goal.
"That is to keep being involved around the first-team set-up, to be part of it as much as possible and to kick on.
"The style suits me here, I love working with the coaches here and I am loving every minute.
"We had a great week in Pennyhill last week, I am feeling great and keen to keep working hard."