Flynn Downes hungry for more after impressive start
28th September 2021
First team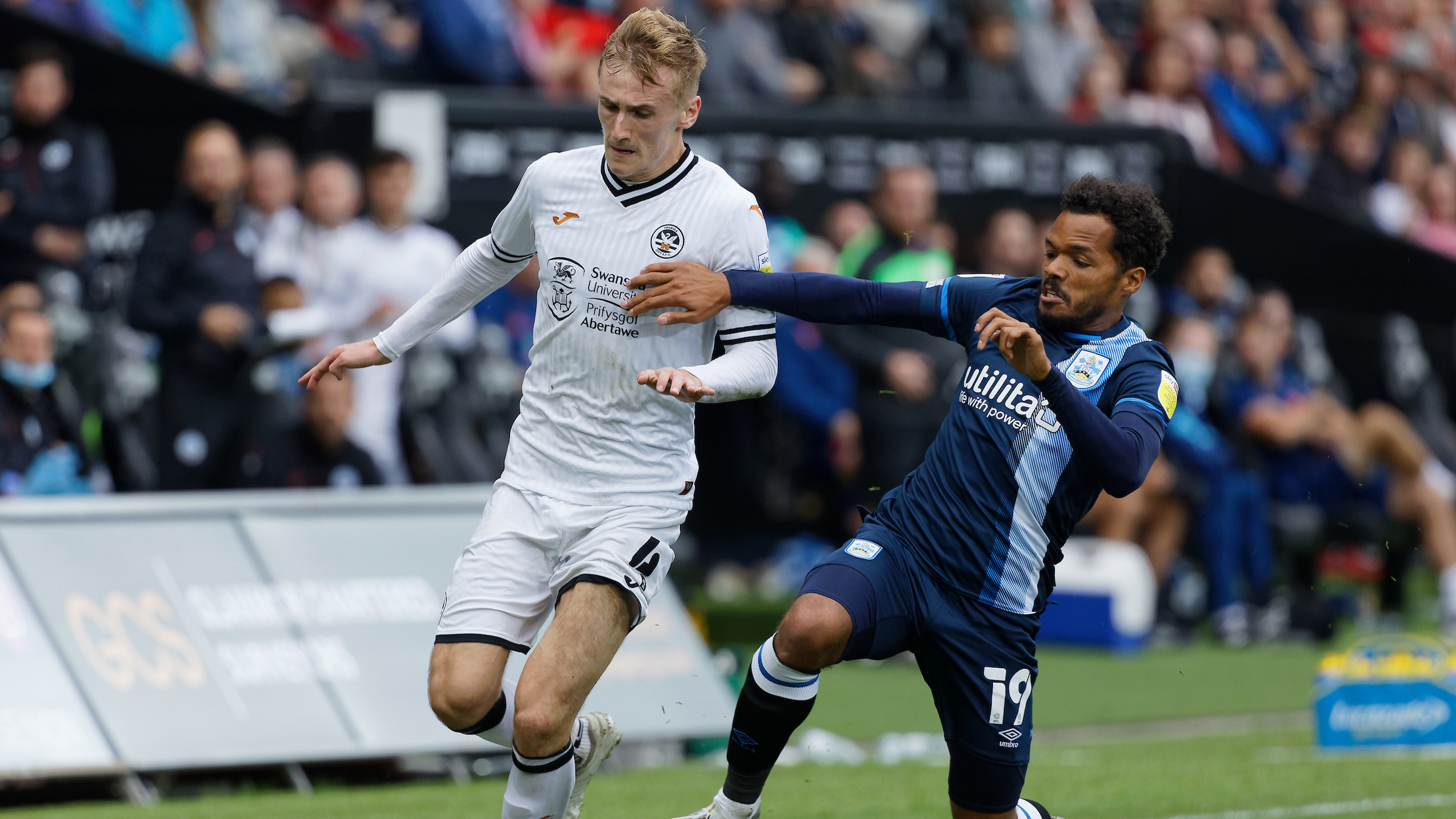 Flynn Downes may have made an impressive start to life at Swansea City, but the midfielder has revealed his appetite for success – on and off the field – is far from being fulfilled.
The 22-year-old joined the Swans from Ipswich during the summer transfer window, arriving shortly after the appointment of Russell Martin as head coach.
The highly-rated playmaker has not taken long to make an impression in his new surroundings, and he was named man of the match following an outstanding display in the weekend win over Huddersfield.
Downes feels he has settled well in SA1, and the statistics certainly reflect that.
Of all Championship players he ranks second when it comes to the accuracy of his passing (92.7 per cent), while he has made the sixth-most passes in the division at an average of just over 70 a game.
He has also shown his defensive prowess to complement his abilities on the ball, making six ball recoveries against Huddersfield and is the best in the league when it comes to interceptions; when adjusted for the amount of possession the Swans have.
But the former Ipswich man is hungry to keep improving, and he revealed how he is seeking to bulk up a little having been laid low by Covid recently.
"I'll take that, I'll take that all day," he said with a smile when asked about his weekend showing.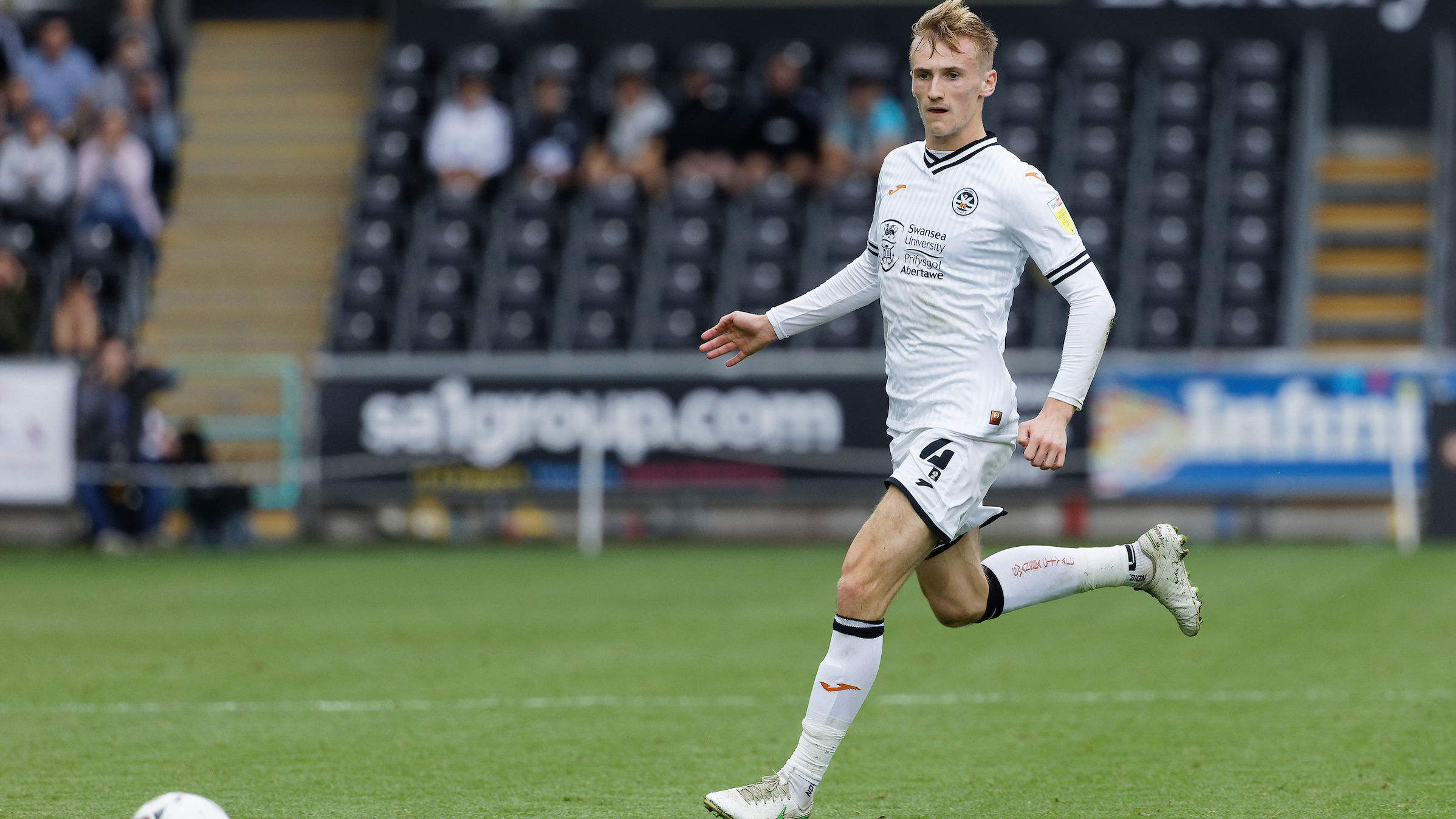 "I was happy with how it went, it is a different role for me and I also thought I was going to get a goal with the chance I had.
"But I am loving it, it allows me to do what I like to do and what I am good at, so I love it.
"There is still a lot of work to do though, it's not like I'm perfect. I have to keep working.
"I still don't feel 100 per cent. I had Covid a few weeks ago and it hit me really bad.
"I lost a lot of weight and I still don't feel 100 per cent.
"Obviously, in terms of having Covid I am better, but my fitness is not quite 100 per cent so I hope I can get back there over the next few games.
"I had a lot of symptoms, it was horrible, I couldn't eat and had a fever so it does take some time to get over.
"It has taken me time to put some weight back on and eat as much as I can, it's not been easy with so many games.
"It's healthy food that I am eating, there's no junk food! But I try to eat more of it and help with that.
"I look at when I played in the Championship early in my career and I was so small, I was tiny, so I know I need to have the physicality to deal with it.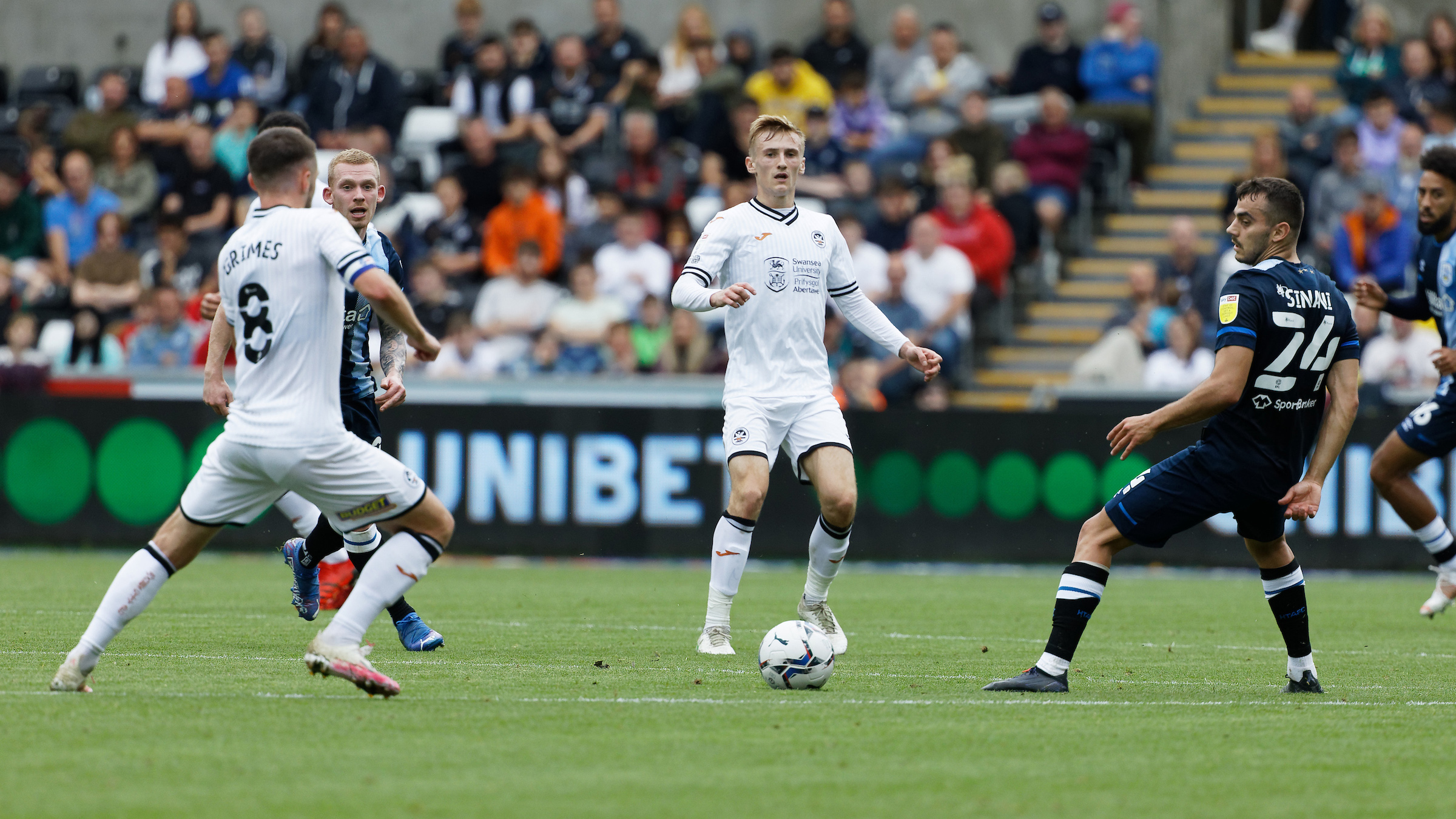 "I still feel like my sharpness isn't there. I did not have a full pre-season and I don't think people realise the impact that can have.
"I still feel I am not at my sharpest or strongest so there is still a lot more to come.
"I am still getting used to the league but I am enjoying it and I hope we can keep progressing."
The Swans are set to face Fulham at Craven Cottage on Wednesday evening on the back of that first home league win of the season against the Terriers.
Martin's side are unbeaten in four league fixtures ahead of the trip to face a Cottagers side who are fancied to be among the promotion contenders following their relegation from the Premier League.
But Downes says the mood and spirit in the group is good as they prepare to head to west London.
"The mood is very good. The win was coming but we needed it," he added.
"Performances have been good – other than that first half at Luton - so it was a nice feeling and we hope we can kick on from there.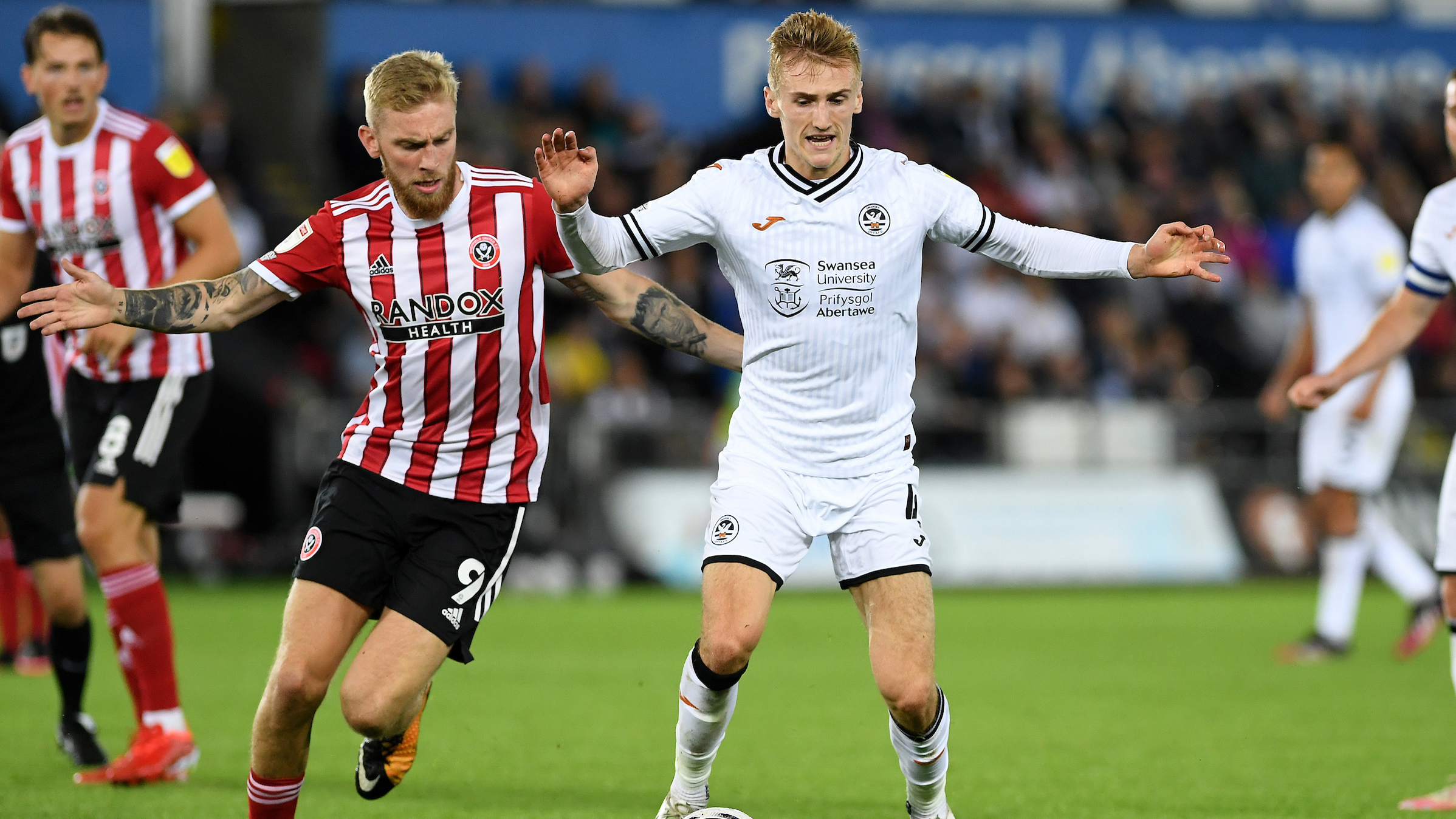 "It's been that final little bit that's been missing, but hopefully there is momentum there to take into the next games.
"We are progressing, it will take time as it's a completely different way of playing football and that's not just for me, but for all the other lads too.
"But I think the fans and everyone who watches our games can see that it is coming together. It is only positive in that sense.
"I certainly think we can aim higher. It has been tough as we have missed that final bit of end product. You look at the Millwall game and the Hull game and we should have won those games.
"If we had done we would be a lot higher up the table. That's how the Championship is, it just takes a couple of wins and you can go a long way.
"But, as I say, this is a new way of playing, and if we can string a few wins together then we will be looking good."