Flynn Downes | This team is a joy to play in
11th December 2021
First team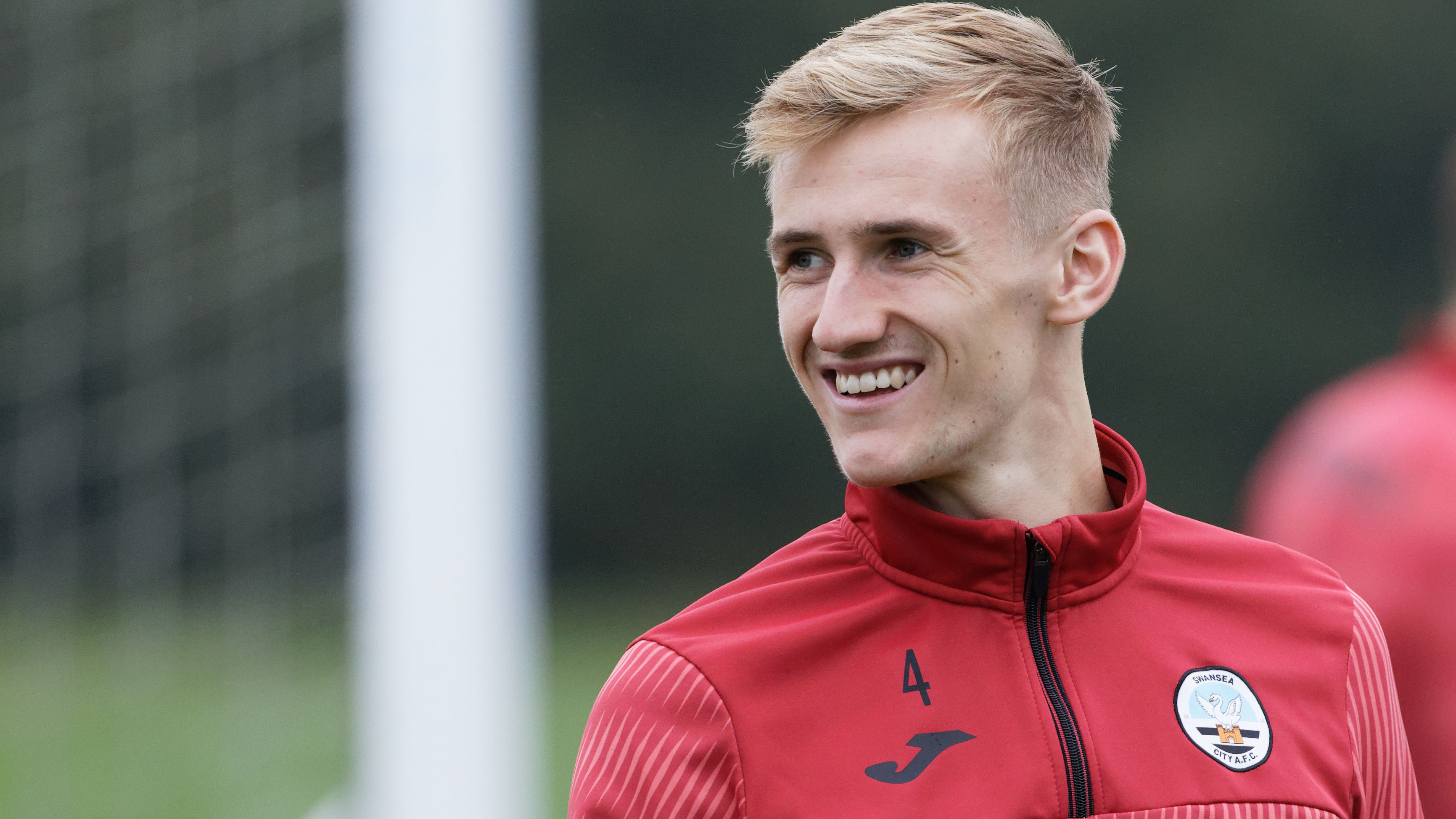 Flynn Downes is revelling being part of Russell Martin's Swansea City, insisting the team is a "joy to play in."
The 22-year-old has quickly become a key figure in the Swans' midfield following his summer switch from Ipswich Town.
Downes, who has made 18 appearances in all competitions this season, has formed a promising partnership alongside captain Matt Grimes and has won plaudits for his performances.
And Downes feels playing the style in place under Martin is the perfect approach to get the best out of him.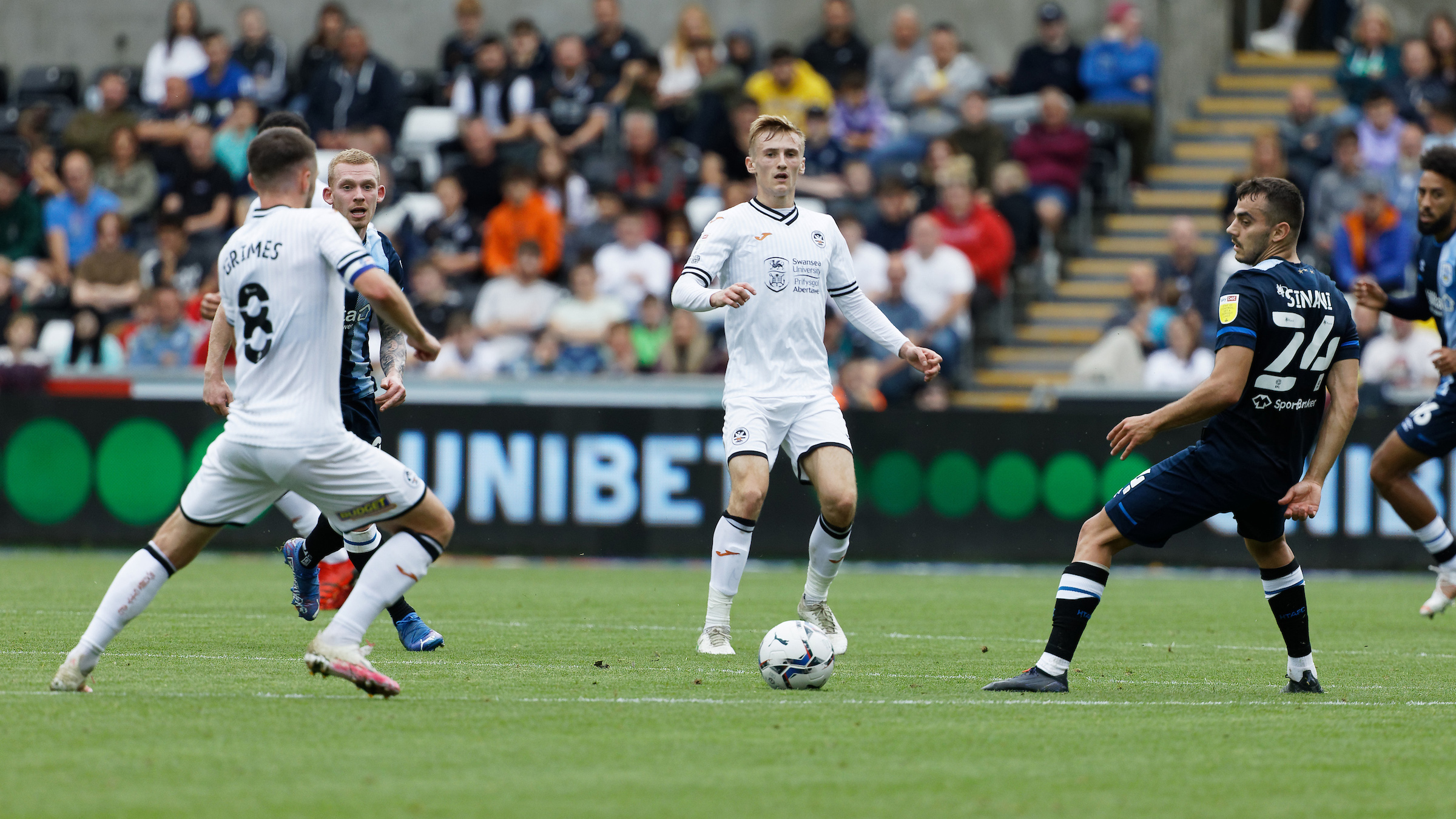 "As a whole, the boys are great to play alongside," said Downes, who is set to be part of Martin's squad for today's Championship test with Nottingham Forest in SA1. "The style of play the gaffer wants is the best, it's the best to watch, it's the best to play and the task is to improve and get some more wins on the board.
"I have to tell you, I have loved it here. Everyone has their own role on the pitch, and I like that. That role is my responsibility and my job. It's down to me to perfect that position, and I feel like Grimesy and I can focus on our own tasks.
"I enjoy the defensive responsibility as well as my job on the ball. I would be as happy to smash someone with a crunching tackle as I would be to score. Don't get me wrong, I would love to score some goals to help the team, but if I do that a different way then I'm fine with that.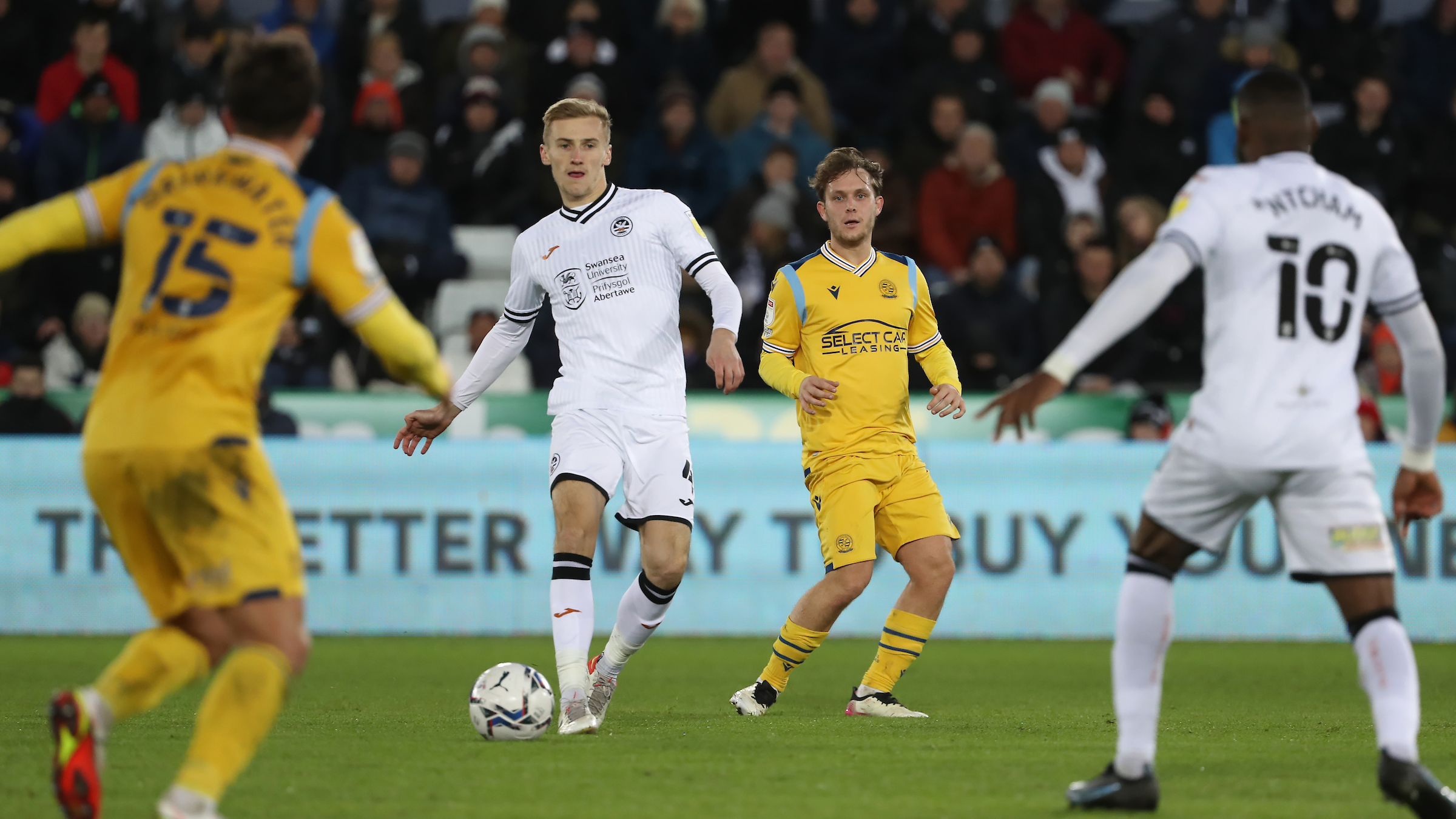 "I work with the centre-backs, and once I got my head round it and got a feel for how often I got on the ball it's something I have really enjoyed. It's making me a better player, and I think it helps the team.
"The style of play helps us and suits us. I want to be on the ball, I think that's what every player wants deep down. Look at teams like Barcelona over the years, that is the best football to watch. I am not saying we are like Barcelona, but that is the best football to me and to try and play a style that gives the opportunity to use the ball is great as far as I am concerned.
"Mistakes will happen, nothing is perfect, if we give the ball away at the back then the opposition are in on goal.
"So you have to be brave, and you have to make those sacrifices because when it comes together teams cannot get near you. It's a joy to play in."