Flynn Downes thriving on responsibility of different role
13th September 2021
First team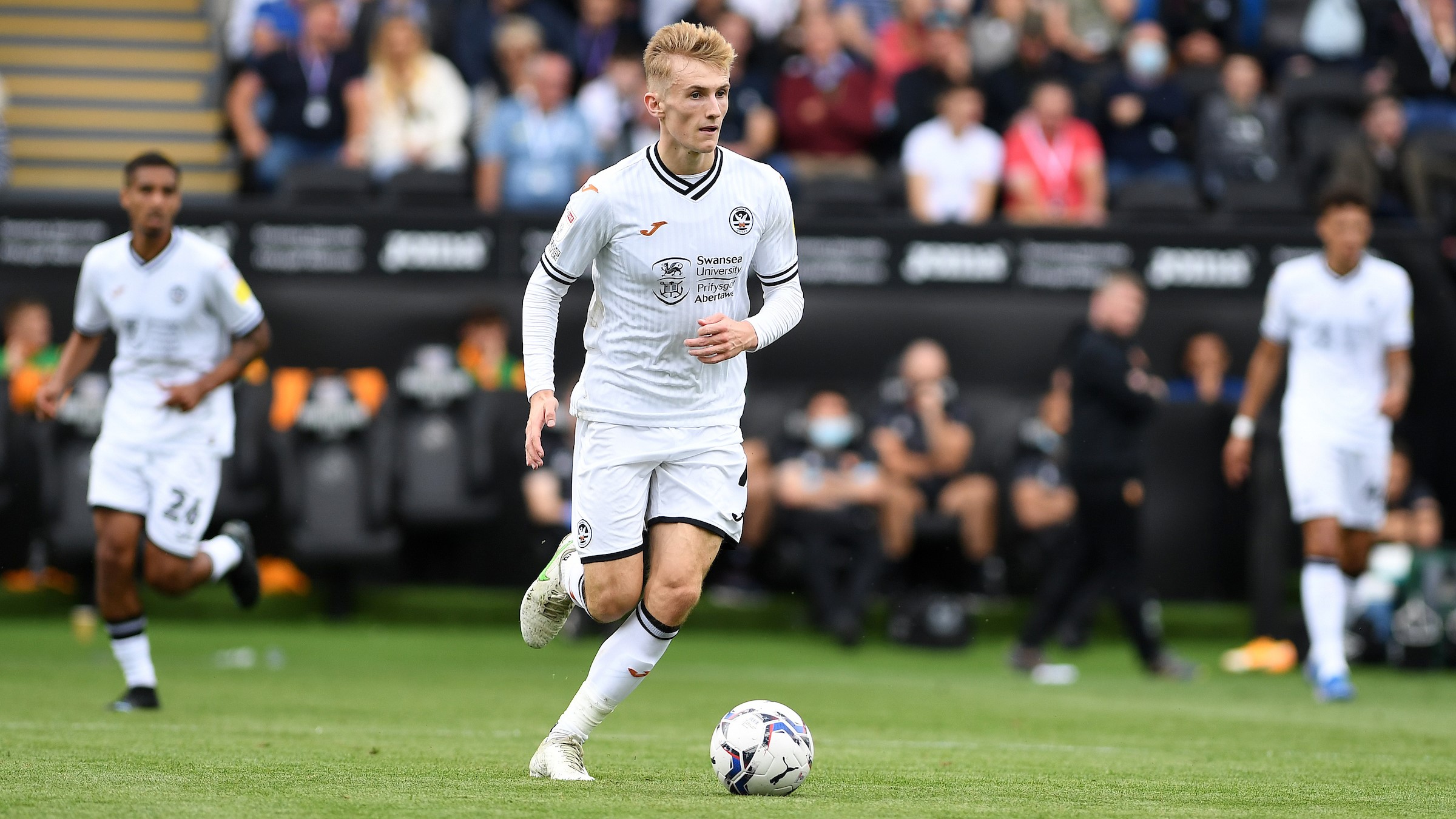 Swansea City midfielder Flynn Downes loved the responsibility of taking on a new role in Russell Martin's side against Hull City on the weekend.
The Swans put on an impressive performance against the Tigers, with a goal being the one thing missing from an otherwise encouraging display of dominant possession-based football.
And 22-year-old Downes, who signed on a four-year deal from Ipswich this summer, was among those to stand-out, and was notably comfortable and confident receiving the ball as the deepest Swansea player as they sought to build their attacks.
"I love the role I played," said Downes. "To be fair, I'll play anywhere, so wherever the manager puts me, I'll play there.
"We've been doing a lot of work over it this week and the last couple weeks since I didn't have a game during the break.
"I think [the international break] was a blessing in disguise, really, because we've been able to properly work on it and learn all the little tips in that role.
"But I loved it, and I think it's even better when all the boys play well, and we all dominate.
"All that was missing was the final product. I think if we got one goal it would have turned into two, three or four.
"That was the only thing missing, really, but like I said, a dominant performance."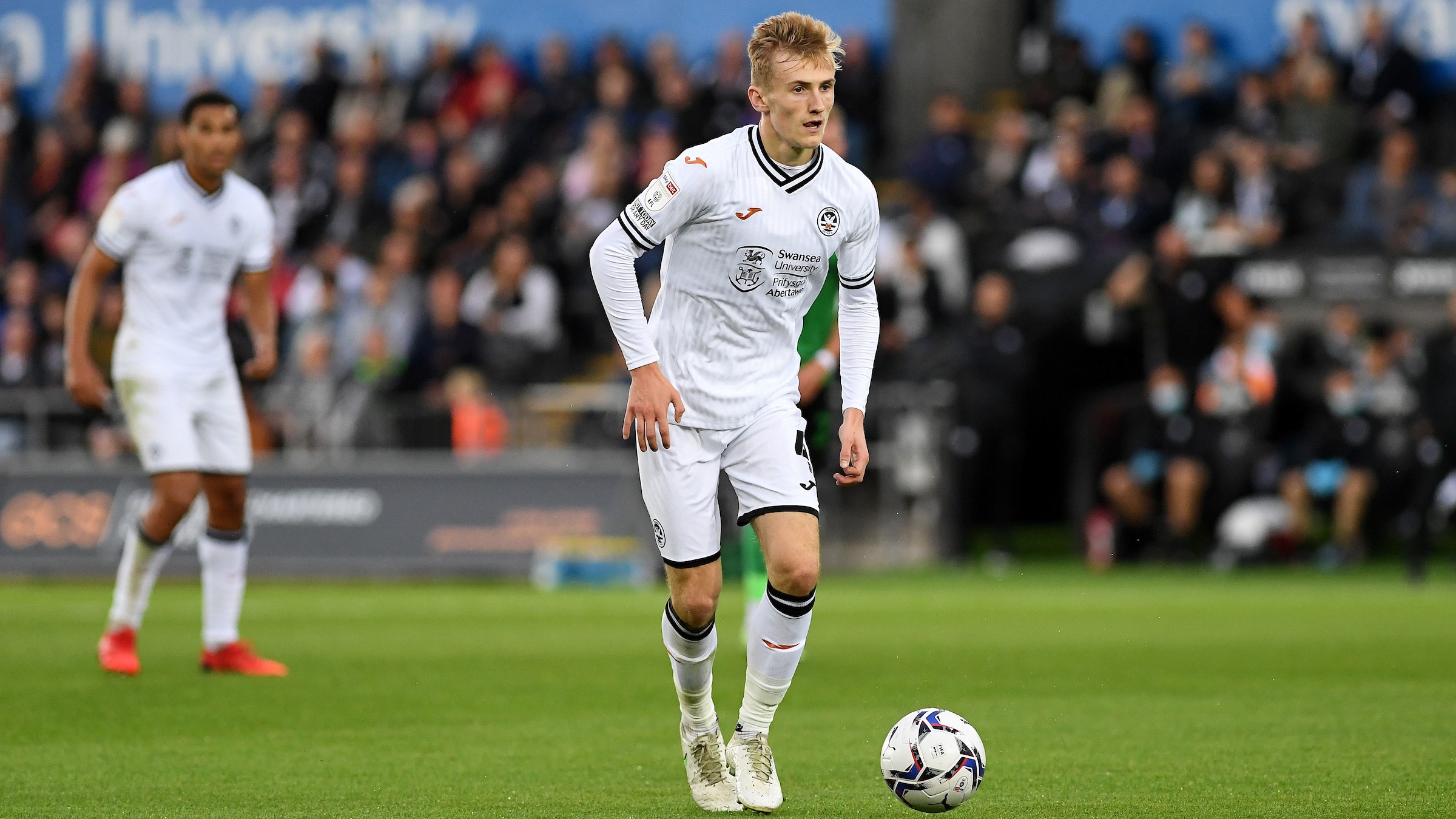 Downes tested positive for Covid-19 prior to the international break, prompting him to miss some game time, but says that his fitness is back to where it needs to be heading into Wednesday's clash at home to Millwall.
"I think all the boys will tell you, I've been moaning about it," Downes confessed. "It properly messed me up, to be honest; lost a lot of weight, I was just absolutely done.
"But, like I said, the international break came at a good time for me, I've obviously trained for the past couple of weeks, so that's been ideal. I felt alright out there, towards the latter stages I was feeling a little bit tired, but other than that I was all good.
"We'll one hundred percent be looking to build on this performance for the next game.
"The only thing that was missing was the final product, so we'll go to the training ground, we'll do lots of work on it, and hopefully by the Millwall game, we'll have some new things."