From footballer to television presenter | Former Swan Owain Tudur Jones
6th December 2021
Foundation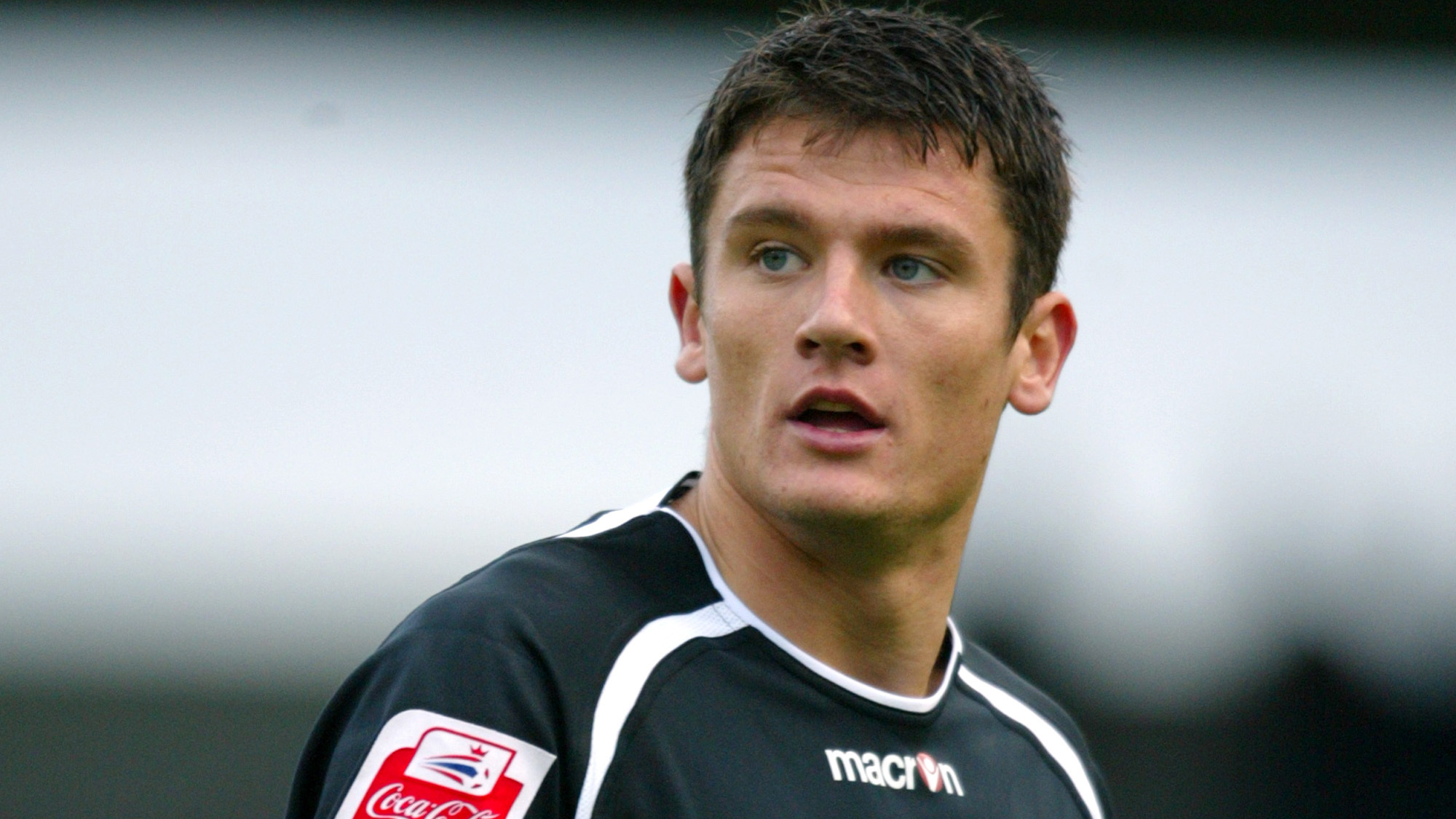 Owain Tudur Jones is one of a rare breed of players who, even as a youngster, had thought and planned for life post-football.
Signed by Kenny Jackett as a 20-year-old, he moved from north to south Wales to get his professional career started at Swansea City.
The promising beginning didn't become the long-term reality unfortunately, as injury plagued much of his time at the then Liberty Stadium.
Jones found himself drawn to the media world when he hung up his boots, something he describes as having "half an eye on" during his playing days.
He recognised the need to build a network and explore options for when he was no longer able to play.
He's very much an exception to the rule though, which is why he's keen to endorse the move by Swansea City to launch a Former Players' Association and offer ex pros the chance to return to the fold and support them, however long ago they retired.
"It's such an important thing for the Swans to do. As soon as I saw the idea I knew how important it was going to be," he said.
"It means so much more than people think because you can feel that you've been forgotten about, definitely.
"Not every player is still going to be recognised at former clubs and something like this gives players the opportunity to go back and have a reason for doing so.
"Whether that's speaking at a hospitality lounge as a one off or meeting up with former team-mates and just catching up and having a reason to do that, it means a lot.
"Some players fall on hard times after they finish and that sometimes goes down to finances or problems with gambling or drinking or whatever it may be and just knowing that there is a crutch out there and a group of people out there to help them, that's a really important thing.
"It's a massively important thing whether you need support or not."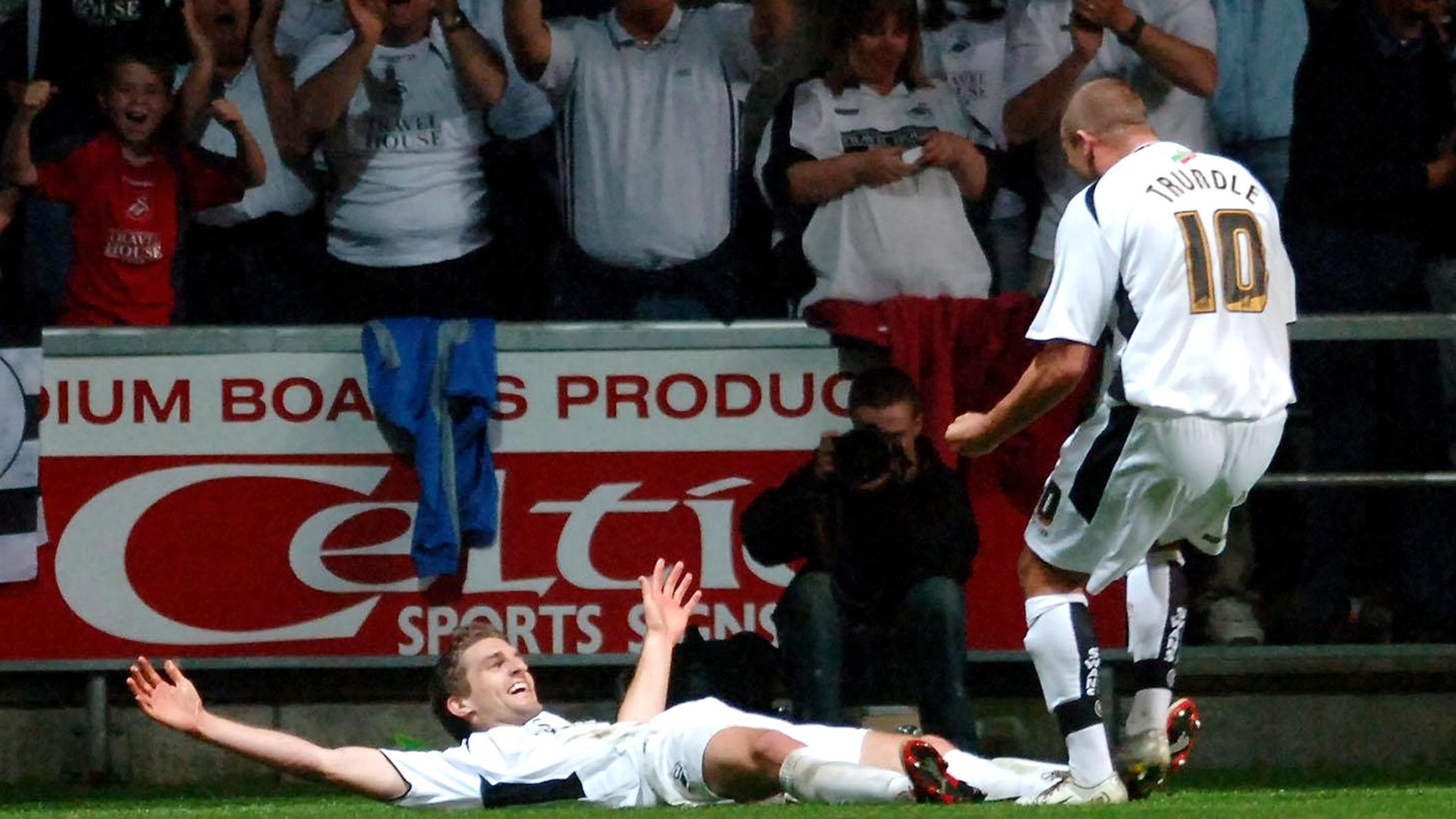 Support was something the young north Walian needed during his four years with Swansea because injuries kept him off the pitch and spending more time than he wanted on the treatment table.
Darren Way and Garry Monk were also suffering long-term injuries and Jones says inevitably players bond when they are going through testing times because friendships are developed through mutual experiences.
"Sam Ricketts was someone who had been through non-league and being the kind of person he is anyway, he was always there to help me and Monks roomed with Sam so Garry was one through the years I got close to and still speak to now.
"The treatment room is a horrible place to be you, don't want to be there but inevitably when you are going through the same thing you bond with people because it's a lonely time."
There was certainly no shortage of big characters in the Swansea side during the time Jones was there, including the likes of Willy Gueret, Alan Tate, Bayo Akinfenwa, Kristian O'Leary and FPA chair, Lee Trundle.
"With the benefit of hindsight, you look back and it was such a strong dressing room, and I don't just mean good players. We had really good players who went on to do great things in their careers, but we had really strong characters in there.
"It was an interesting dressing room to go into and what that did to me was help me develop a thick skin and that helps me even today really.
"That dressing room was so ruthless in a way but in a good way for me because I learned quickly that you have to be strong minded to survive and I think even though it didn't happen as I would have liked at Swansea, I think it helped me then and later in my career, and when I finished football.
"Even though my body sometimes let me down I always felt confident that my mind was strong and I could get through anything."
Now working as a television presenter and podcast host, Jones has maintained contact with the club that gave him his first professional contract. He's no stranger to Swansea and is encouraging of others not to be, especially now because of the added bonus of the FPA.
He added: "The more players that become aware of it and realise that it's a good thing to get involved in the better it is, for all sorts of reasons."
Ex Swans who want to be involved with Swansea City Former Players' Association are asked to fill in the registration form HERE.
The club is also keen to hear from relatives and friends of former players who are not online but who might still like to join the FPA.
Anyone in this category is asked to call the FPA secretary, Catherine Thomas, on 01792 616420 or email catherinethomas@swanseacity.com
Alternatively, the three former players on the committee, chair Lee Trundle, deputy chair Leon Britton and lifelong president Alan Curtis, are also happy to talk to players or their families directly.
The Former Players' Association exists to unite those who have worn the club shirt and who wish to continue or renew their links with Swansea City Football Club.
The FPA is free to join and is open to men and women who have played for the club.
Its primary aims are to promote friendship, support and charitable work, including fundraising, by bringing together players from different generations and different eras.
It will also offer an opportunity to add to the archives of Swansea City Football Club by giving former players a chance to share their stories of life as a Swan.