Former 'keeper Steve Potter living life to the full down under
6th January 2022
Foundation
Steve Potter describes his Swansea City journey and how it kick-started a life of travel.
When Steve Potter arrived at the Vetch Field in 1974 his move from Manchester City was supposed to be temporary.
The teenager signed initially on a six-month loan to work under one of the finest goalkeepers of a previous era, Harry Gregg.
"Malcolm Alison and Joe Mercer at Man City wanted me to go to Swansea as goalkeeper to get more experience, because at that time Swansea's manager was Harry Gregg, the famous goalkeeper. Originally it was going to be for six months, but then Swansea wanted me to sign with them," said Potter.
Gregg was at the helm for only the first few months of Potter's stay, but his replacement, Harry Griffiths, was keen to keep the youngster on.
In total, he played more than 100 games for the Swans, and he says many stood out for more than the results.
"Every match was memorable but particularly when we played against Watford," he said. 
"Elton John was chairman at that time and Watford were pushing for promotion. I got knocked out in one of those matches.
"Lots of matches were played in terrible weather - sleet, rain and snow.  A few times the team bus couldn't make it back because of snow.  Also coming off the pitch after a match in the bitter cold gave us a few problems despite all the warm-ups etc.  Perhaps it was because I was standing in the goal, I'd feel it the most. 
"Harry Gregg was famous for giving us all a swig of whiskey before we went out.  I doubt they'd do that today."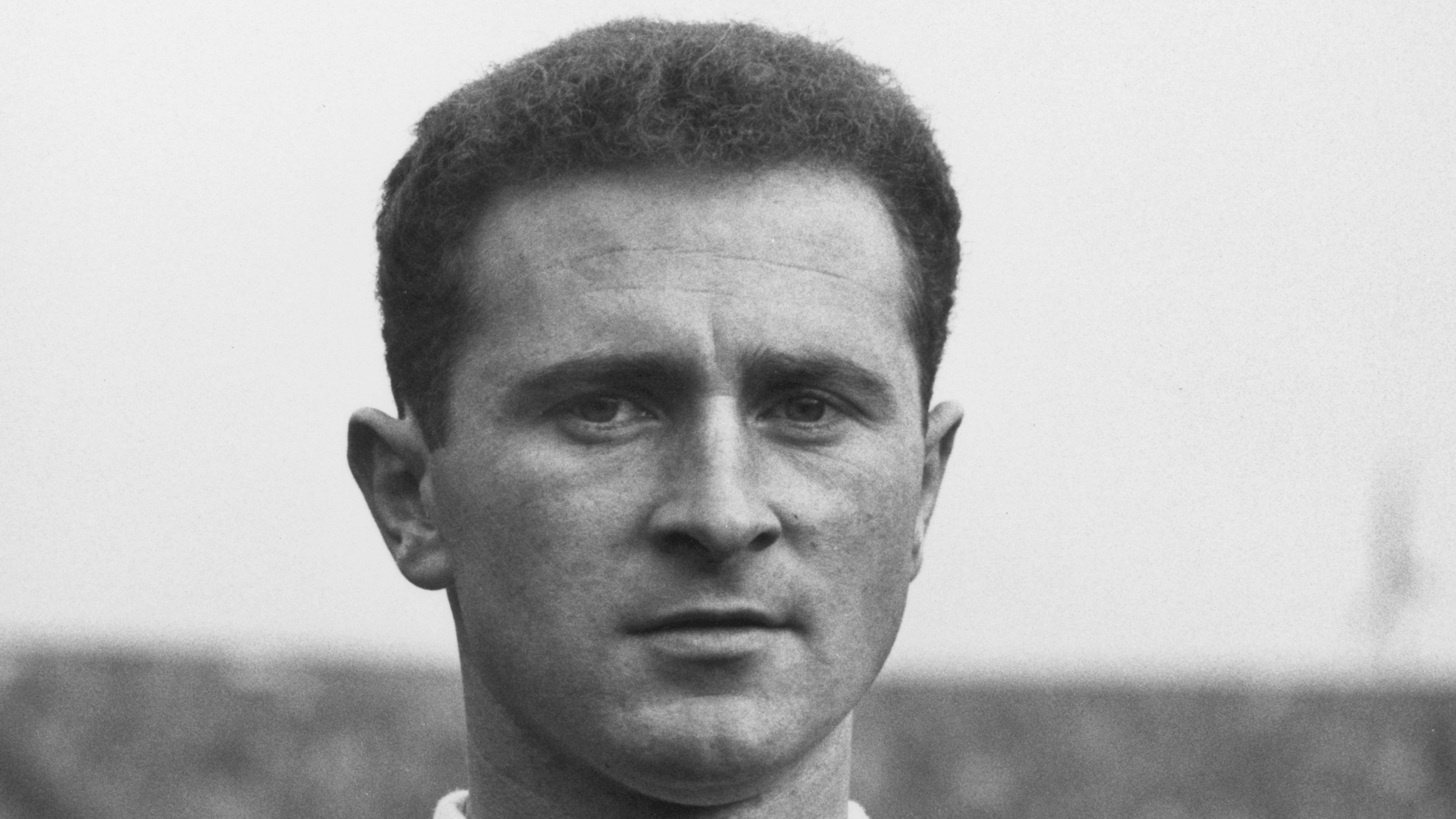 Six months after the arrival of John Toshack in 1978, Potter found himself out in the cold, metaphorically this time.
The Englishman's time in south west Wales had come to an end and, after a few months at Bridgend Town, the first of his overseas adventures began.
"(John) Toshack brought in Dai Davis, the Welsh goalkeeper, so I went to Bridgend for a few months to keep fit.  I got an offer then to play in Vancouver in the North American League, so I spent six months there before getting an offer to come to Australia.
"The opportunity to travel was one of the highlights of my career.  Even though we didn't always get to see a lot, I got to go to so many countries with football – Russia, Iceland, Italy – all over Europe, Canada, USA, Mexico. 
"While in Vancouver I got a phone call in the middle of the night offering me a three-year contract in Melbourne.  I ended up playing in the Australian Phillips League for around nine years and was goalkeeper of the year once."
And the draw of sunshine, sea and a different pace of life was one that kept Potter and his family in Australia, even after his playing days were over.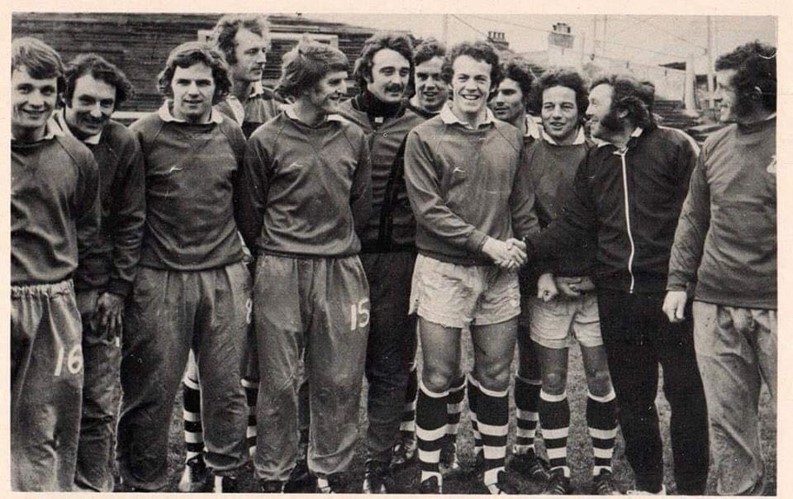 "While finishing up in Melbourne I owned a small business but ended up in Queensland, did a bit coaching on the Sunshine Coast and settled in Noosa Heads. 
"We relocated from Melbourne to Queensland as soon as I finished playing, but we soon made other friends and were busy with work and life in general. I did a bit of coaching of the local club for a while also.
"It's the chance to live a really outdoor lifestyle. We go to the beach a lot, we've got swimming pools, great restaurants, and a lot of friends.It's a very casual life.
"For the last 20 years or so I worked with a charitable organisation for people with disabilities. I'm now very happily retired and living in Surfers Paradise on the Gold Coast."
Understandably, the Potters don't get back to the UK much, but on their last visit in 2017 they made it to Swansea.
"The Swans have been doing a fantastic job.  We were lucky enough to get back to Swansea 2017 and went to a match. They played Leicester City and it was the first time my wife had been to a big match – unfortunately the first goal the Swans scored was an own goal! 
"I'm sure they'll keep doing well and get back into the Premier League."
And there is a plea from the former Swan, for help in finding one of his ex team-mates.
"I've been trying to track down Andy Leitch, the centre-forward.  I'd love to hear from him again."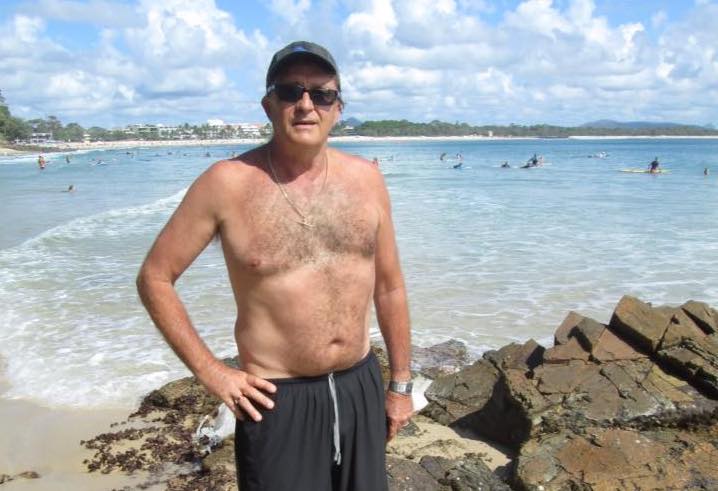 Swansea City is extending a warm welcome to ALL former players. Any ex-Swans who want to be involved with our Former Players' Association are asked to fill in the registration form HERE.
The club is also keen to hear from relatives and friends of former players who are not online but who might still like to join the FPA.
Anyone in this category is asked to call the FPA secretary, Catherine Thomas, on 01792 616420 or email catherinethomas@swanseacity.com.