Former Players' Association: 2021 in review
1st January 2022
Foundation
Five months on from the official launch of the Swansea City Former Players' Association in August, we're celebrating the wins and reminding ALL ex-Swans to come and join us in 2022.
A warm welcome awaits, just fill in THIS form and we'll be in touch.
There is no doubt that the pandemic has disrupted our plans for social events, but given the restrictions we've all faced, we're proud to have launched the FPA and helped to bring some former players back to the club. And we know 2022 is going to see even more reunions.
The FPA section of the club website has interviews with former players including Cliff Jones, Mike Hughes, Mark Baker, Natalie Ashford, Owain Tudur Jones, Anthony James, Lauren Smith as well as the players' representatives on the FPA committee, Lee Trundle, Leon Britton and Alan Curtis and Esme Allchurch, widow of the great Ivor Allchurch and former Evening Post Swansea City reporter John Burgum. You can access them all HERE.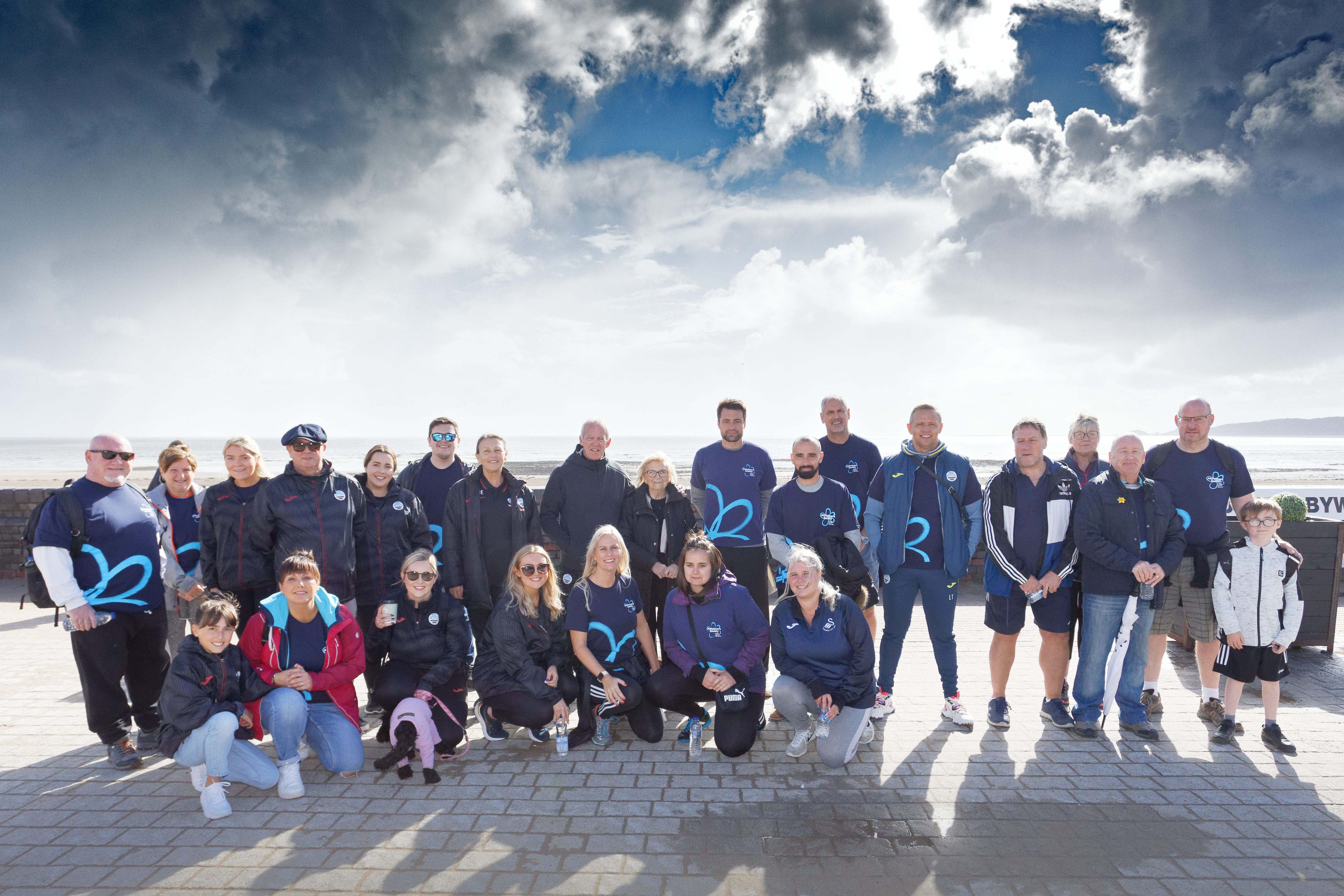 Former Players' Association timeline August – December 2021
August
Official launch of the FPA
Swansea City Chief Executive, Julian Winter said: "The FPA is about communicating with and acknowledging anyone who has played for Swansea City.
"I think that feeling of being welcomed back to your football club is a really key thing. 
"Footballers are generally quite proud people and won't push themselves into that sort of communication but if they're asked that is a completely different equation.
"So, this is about creating a vehicle that can go out and communicate with our former players, embrace them back into the football club and for them to feel continuously part of something and then to be there to help each other. 
"We all get into difficult circumstances throughout our lives whether you are of the older generation or younger generation.
"It has got off to a really good start in terms of numbers. Alan Curtis, Leon Britton and Lee Trundle are the key figures in the FPA, and we look forward to welcoming more former players into the association in 2022."
September
A fundraiser for Alzheimer's Society Cymru was announced.


 

It was confirmed that Swansea City is the only club to include former players from its men and women's teams in its FPA, a move praised by Swansea City Ladies first signing, Natalie Ashford.
She said: "I think it's really good that Swansea are the only club to do that. It is a forward step in the right direction for Swansea City and the women's game.
"Considering that the women's game has grown so much over the years and certainly compared to when I was playing, this is a brilliant step for the club to take and hopefully it will be one that others will follow."
October
FPA committee and guests took part in a memory walk in aid of Alzheimer's Society Cymru.

The event raised £1,290 for the charity.
Sue Phelps, Wales' operations director, said: "We are in awe of the incredible fundraisers at Swansea City's Former Players' Association who stepped out to support people living with dementia in Wales. 
"The pandemic has been catastrophic for people with dementia, with Alzheimer's Society's services, like our dementia connect support line, used over six million times since lockdown began in March 2020.
"Every pound raised from the walk will help Alzheimer's Society provide information and support, improve care, fund research and create lasting change for people affected by dementia.
"I would like to say a huge thank you to everyone at Swansea City's Former Players' Association for raising vital funds for Alzheimer's Society Cymru and making their memory walk such a brilliant success."
FPA bi-monthly newsletter was launched.
November
First social event held at the Swansea.com Stadium.

FPA chair, Lee Trundle, explained what they wanted to achieve: "We wanted to get people together to explain what we want to do as an FPA and how we are going to try to help them.
"It was nice to see players from all different eras here as well. We want to draw and pull all the ex-players back together and show them that they're appreciated, not only on a match day with tickets and things but we can help them in their normal everyday life as well.
"One of the reasons why we started the FPA was for the players to have a contact if they needed any help in any way.
"You know, we speak so much about mental health these days as well and I think when you've finished playing football you can feel as though you're forgotten about a little bit.
"You know, one minute you're in the team, you're in front of the fans and then the next minute you're just left to your own devices in your everyday life.
"It can be very hard for some people, so we want to be there for a shoulder for people to lean on.
"If we can help them in any way, we will do that because they've been massive for this football club and we want to give back as much as we can."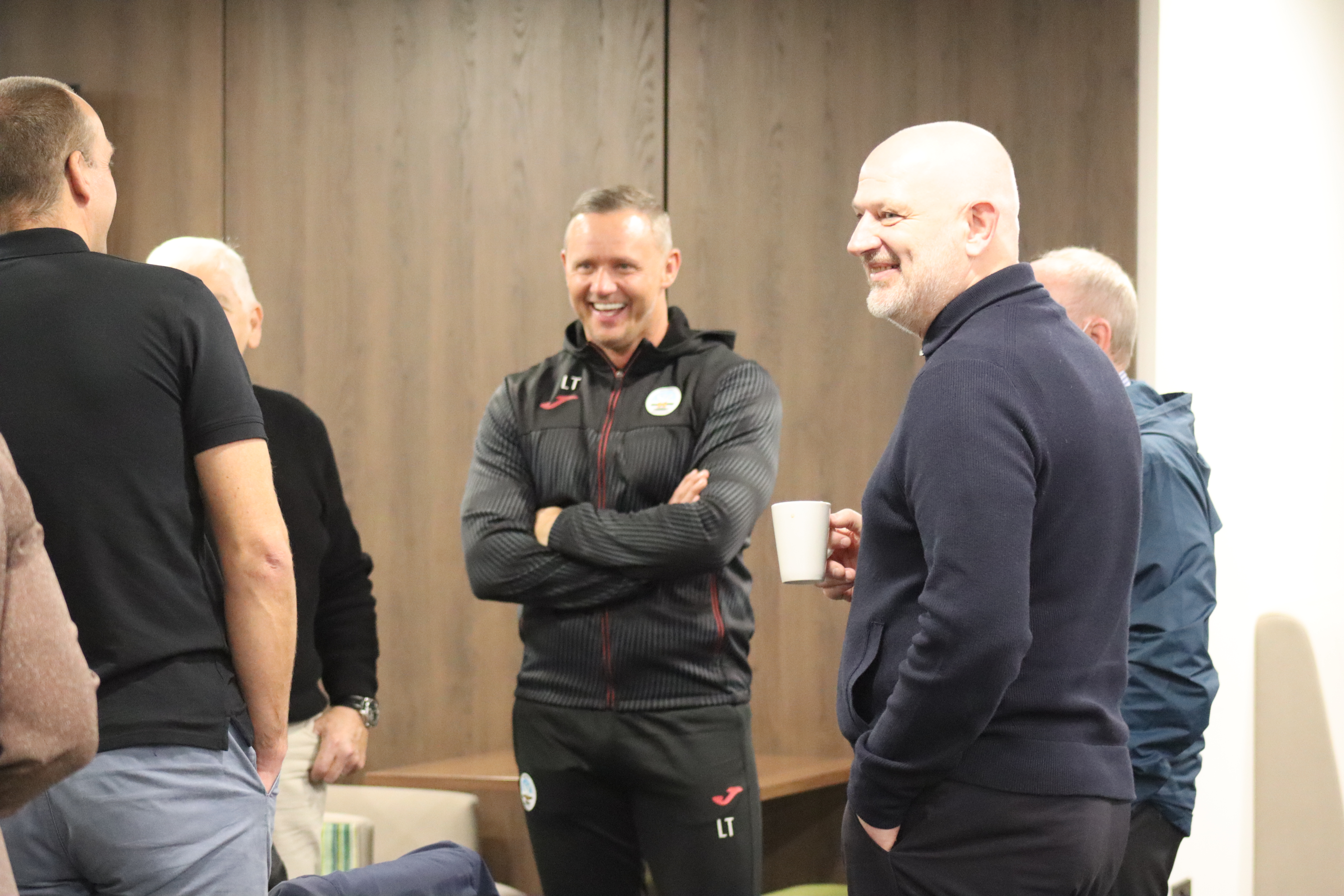 December
The second FPA newsletter went out to members.


 

The first major fundraiser for the FPA, Question of Sport dinner featuring teams captained by Lee Trundle and Russell Martin, had to be cancelled due to the pandemic.


 

Members of the FPA committee, former players and members of the Disabled Supporters Association shared their festive and New Year memories. These included Esme Allchurch on life as a footballer's wife in the 1950s and Mike Hughes on the game that changed his life.
We want to take this opportunity to wish all former Swans a very happy and healthy 2022 and to remind you, if you haven't done so, to join the FPA because there's a place waiting for you. And to all Jacks everywhere, happy New Year.