Former players fundraising walk for Alzheimer's Society Cymru
11th September 2021
Foundation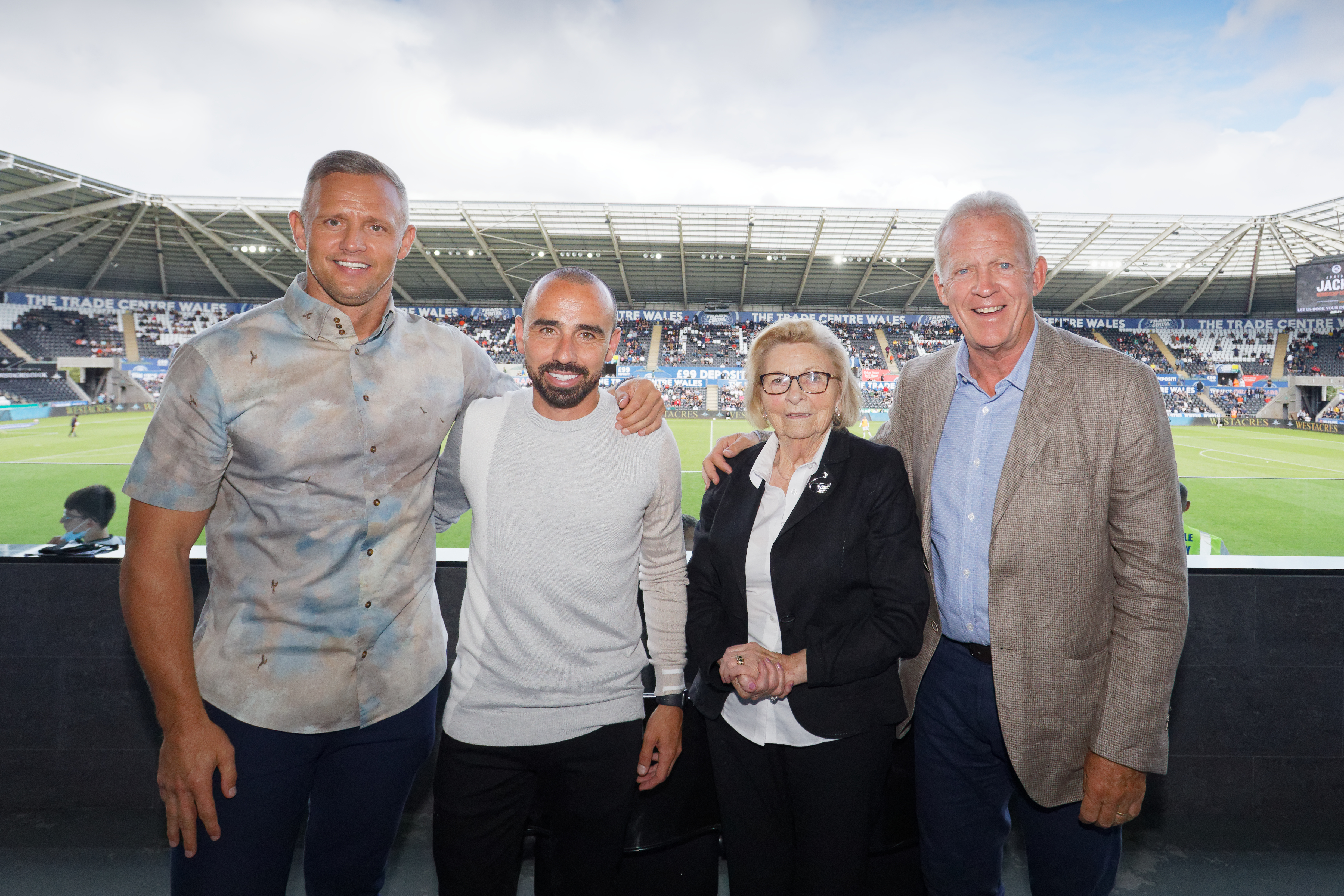 Swansea City Former Players' Association is kicking off the first of its fundraisers with a memory walk in aid of Alzheimer's Society Cymru, the club's charity partner this season.
It will take place next month and the route will include Swansea Bay, Vetch Field, the Swans' former home and will end at the Swansea.com Stadium.
Members of the FPA and some of the committee will complete the walk and although supporters cannot join them, the hope is that fans will help with the fundraising efforts by donating and sharing the details on social media.
Lee Trundle, who enjoyed four seasons and scored 86 goals in a Swans shirt, is the chair of the FPA and is one of those who will be walking.
"As an FPA we felt it was important that our first fundraising activity was for a charity external to the club," he said. 
"Swansea City is working closely with Alzheimer's Society Cymru this season and so it's appropriate that they benefit from the money we raise.
"Unfortunately, this event will be completed by a few former players and members of the FPA committee only.
"We're not able to open it out to fans this time, but they can still be a part of it by donating if they can and also sharing the story across their social media.
"It will be a way for us all to come together to do something significant for a charity which does so much for others."
There are in excess of 46,000 people living with dementia in Wales. That figure is more than double the capacity of the Swansea.com Stadium.
Funds raised are likely to help support Dementia Friends, a scheme which educates volunteers about dementia so they can help their community, as well as fund vital support services and ground-breaking dementia research.
Trundle believes the work the charity does is significant across the community.
"We all know someone who has been affected, directly or indirectly, by dementia and as footballers we've all watched with interest the ongoing research into traumatic brain injuries and a possible increased risk of dementia. 
"Coronavirus has made life difficult for everyone but if you have or are caring for someone with dementia, those challenges increase significantly, so the more we can do to support those who need it the better."
If you want to support the FPA memory walk you can do so via this link.
For more information on how Alzheimer's Society Cymru supports people affected by dementia or to get involved as a fundraiser or volunteer, contact Jess Bowring (Community Fundraiser for south west Wales) on 07545 094 689 or jess.bowring@alzheimers.org.uk