Former players remember the festive games that matter to them
19th December 2021
As we count down to Christmas, we'll be speaking to members of the Former Players' Association about some of their standout festive matches.
Lauren Smith played for Swansea City Ladies while she was studying for a masters degree. She loved her time in the city and playing for the team - and even got to appreciate the weather.
When Lauren Smith arrived in south west Wales to study for an MSc in Research Methods in Psychology at Swansea University, she was keen to improve both her academic qualifications and her football.
The American midfielder had made 73 appearances for the Gators during her four years at the University of Florida and signed for Swansea City Ladies while completing her masters degree.
She was keen to embrace all aspects of her new life and contribute to the impressive work the side were doing in the 2018-19 season.
Being away from her home in the US during the festive period was made easier when her family visited at the end of 2019 and they got to witness her play in true Welsh weather on a day when her side put seven goals past Cyncoed Ladies.
"There is one game I can remember around Christmas time and it was played at the University of South Wales Sport Park, which was a nice facility in itself.
"We played the game against Cyncoed LFC and it was brutally cold. However, the most special part of this game was, my family travelled from America to watch this game in person.
"The game was memorable because they got to experience the Welsh weather, Welsh football, and the Wales scenery and landscape that outlines most of the fields.
"All of these things I grew to love and was able to share it with my loved ones."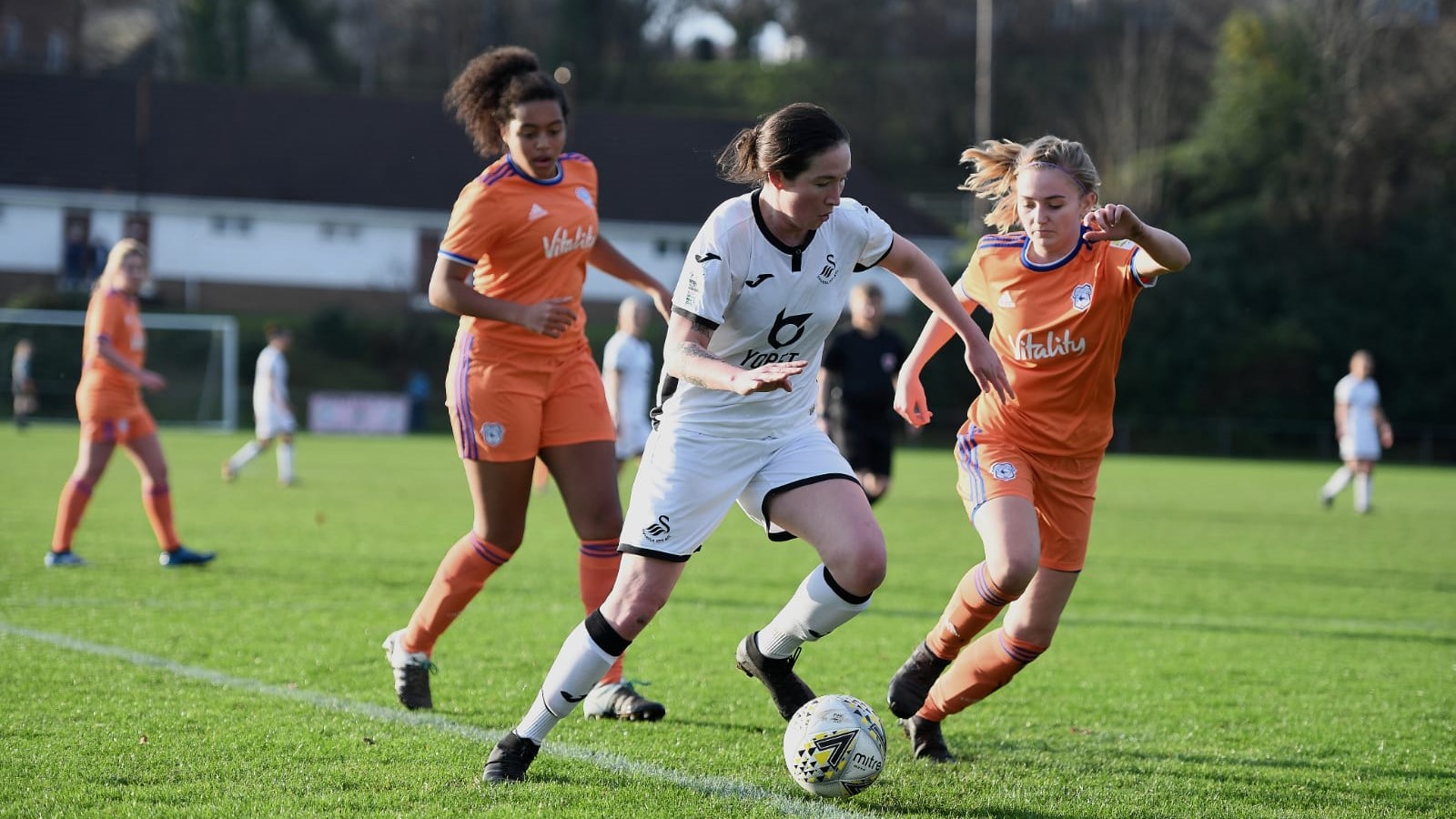 Smith made a significant contribution to the game including getting the final two goals, running directly at the heart of the Cyncoed defence and placing her shot in the net to make it 6-0 before she rounded off the scoring with a fine solo effort.
The win meant the side sat top of the Welsh Premier Women's League table over the Christmas break - three points ahead of rivals Cardiff City.
Now back in American working as a project co-ordinator in Atlanta, Georgia, Smith has fond memories of playing in a Swansea City shirt.
 
"My time with the Swansea City ladies team was invaluable," she said.
"I learned a lot about women's soccer within the UK and the Welsh culture overall. I brought so many memories home with me that I will cherish.
"Swansea City will always have a special place in my heart."