Foundation back Matthew's House 'Hope in Swansea' app
2nd September 2021
Club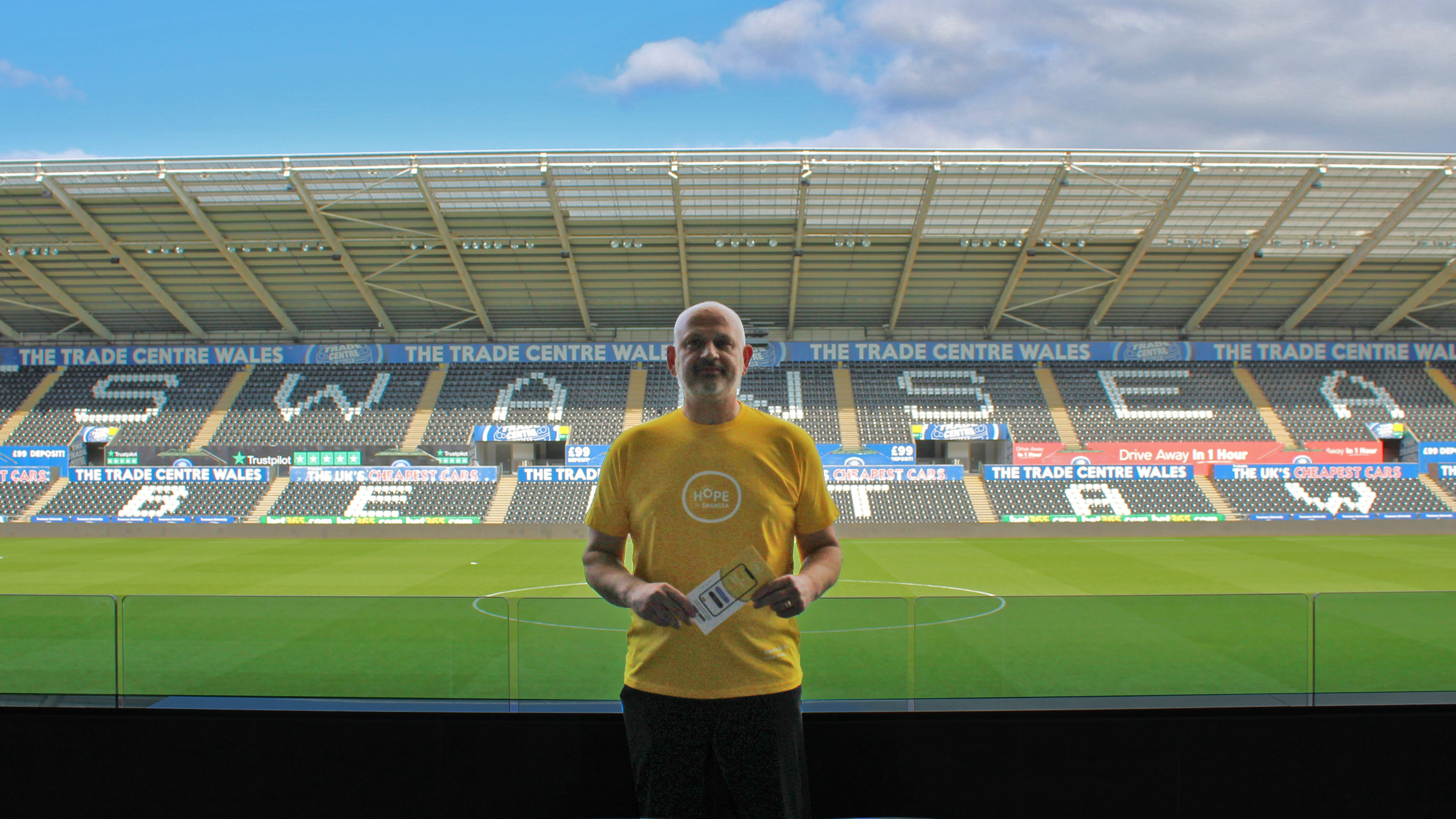 Swansea-based homelessness and food poverty social action project Matthew's House - of The Hill Church Charity - has launched a new smartphone app called 'Hope in Swansea' – the first of its kind in the UK – connecting people in need of hope with the organisations in Swansea who provide it.
Signposting support available for housing, mental health, food poverty, isolation, abuse, seeking asylum, discrimination, or even a warm shower, this free app will provide location-specific, cross-organisation information with one simple click of a button: "Hope is just a click away".
Julian Winter CEO of Swansea City said he was very keen to show the club's support for this app.
"What Thom and his team at Matthew's House have created is a huge support network for our community and we wish them every success in spreading the word, and getting the Hope in Swansea app to the fingertips of everyone who may need support," he said.
This directory of support services for vulnerable people was founded by Matthew's House (an initiative of The Hill Church Charity) thanks to funding support from Swansea Council, Children's Society and their friends of the Matthew's House scheme.
The wider Matthew's House team, who recently won the Queen's Award for Voluntary Service, want Hope in Swansea to play a part in uniting services across the city, with plans to develop the app even further in terms of reach and accessibility for people who could benefit from it.
Helen Elton, head of the newly-renamed Swansea City AFC Foundation, the charitable arm of the club, was equally enthusiastic about the potential of the app to support the people of Swansea.
"We have been big supporters of Matthew's House through Matt's Café," she said.
"When Thom contacted me to explain about his plans for the Hope in Swansea app I was really impressed. It is such a good idea and, like all good ideas, makes you wonder why no-one has thought of it before.
"The app is designed to be simple to use and gives everyone who needs it up to date information about the services available to them. The range of help out there can be confusing, even to those who are employed to understand it, so I am sure it can be impossible to navigate when you are in a time of crisis.
"We have begun registering our services on the app and would encourage all other providers to do the same. We would also like to see everyone in Swansea download the app onto their phones. You never know when you or a friend might need crisis support and this instant information will be vital."
Thom Lynch, project manager at Matthew's House, said "We are really proud to launch such an incredible app which will transform how support is offered and found for people struggling every day. Our key objective as an organisation has always been to provide hospitality and hope to those who need it, and we are confident this app will do just that.
"The app was born out of conversations with hundreds of people needing crisis support, and those who work in the support sector. We found that the process of answering an individual's questions on where they could find the various support they needed was often incredibly time consuming; searching through different folders or emails to find simple contacts and information, which were often outdated.
"This app will instead allow organisations to register and regularly update vital information, which will enable fast action and tangible results for Swansea's most vulnerable citizens. It is a balance of being professional but personal, welcoming every type of user to benefit for no cost at all."
The fast, simple, free app is available for everyone to download – whether downloading in case of emergencies, or in a professional or voluntary contact, or even in readiness for a time someone reaches out to you.
For any other organisations wishing to get involved, get in touch with Matthew's House directly on hopeinswansea@matthewshouse.org.uk for further information, or visit hopeinswansea.org.uk.