FPA | The bonds of friendship formed in the promotion years of the 1980s
6th April 2022
Foundation
When you are born into a family of footballing royalty, it isn't difficult to predict where your future career might take you.
Son of the great Mel and nephew of the legendary John, Jeremy Charles was destined to grace a football field.
And he did - the Vetch Field. It could hardly be described as regal or palatial, but it was home, the place the younger Charles began his career as a 16 year old back in 1976.
And it was entirely fitting that his succession was marked with an appearance as a teenage super-sub who scored two goals in the 4-1 League Cup win over Newport County. 
He went on to be a regular in the side and even though football and life after it took him away from south west Wales, the club remains a significant part of his life.
"It was my first club. I joined it as a 16 year old and had seven or eight great years with Swansea so it has always been important to me to keep in touch with the club.
"It was my hometown club and to go out every week and play in front of those supporters meant a hell of a lot really.
"I follow the club to this day, it's the first team I look at. They've obviously done well over the years and got back into the top division a few years ago and they've found a way to keep playing good football even outside of the Premier League."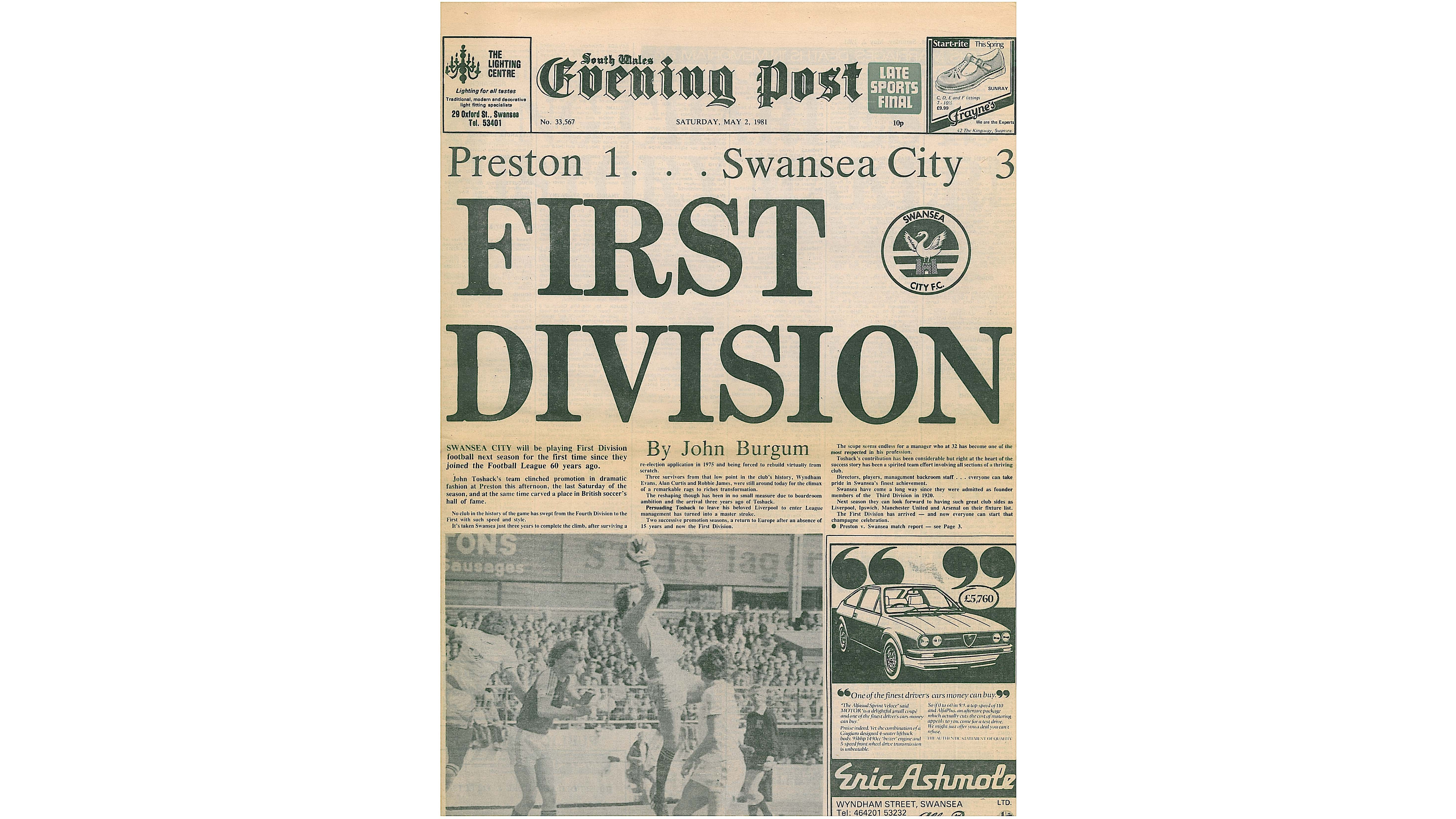 And being a part of the glory years of the rags to riches John Toshack era, when getting promoted was a regular occurrence, meant there were more than a few memorable matches to recall for Charles, who made 303 appearances and scored 72 goals for the club.
"The big standout game would be have to be Preston because of the significance of the game. Going from the Second Division to the First Division for the first time in the club's history and scoring a goal – that is something that always stays with you.
"That would be the highlight for most of the lads who were a part of the team at that time I would have thought."
The 3 – 1 win over Preston saw Charles get the third goal. It was a headline writer's dream: 'King Charles is history maker', while the first paragraph read: 'Jeremy Charles scored the most critical goal of his career three minutes from the end of a tense match at Preston to lift Swansea City into the First Division for the first time in their history'.
Charles has the honour of scoring the last goal in the Second Division at Preston North End and the first goal in the old First Division, now the Premier League, on the opening day of the 1981-82 season.
Toshack's Swans thrashed a powerful Leeds United 5 – 1 at the Vetch Field to mark a fairy tale start to life in the top flight, with Charles netting before summer signing Bob Latchford contributed a hat-trick and Curtis sealed the sensational start with a stunning shot against his old club.
"I was a young lad starting my career at Swansea and going through all the divisions with the club and the players who were there at the time. Those years were a huge part of our lives really and it's always good to get back to Swansea and to catch up with the lads who are still there."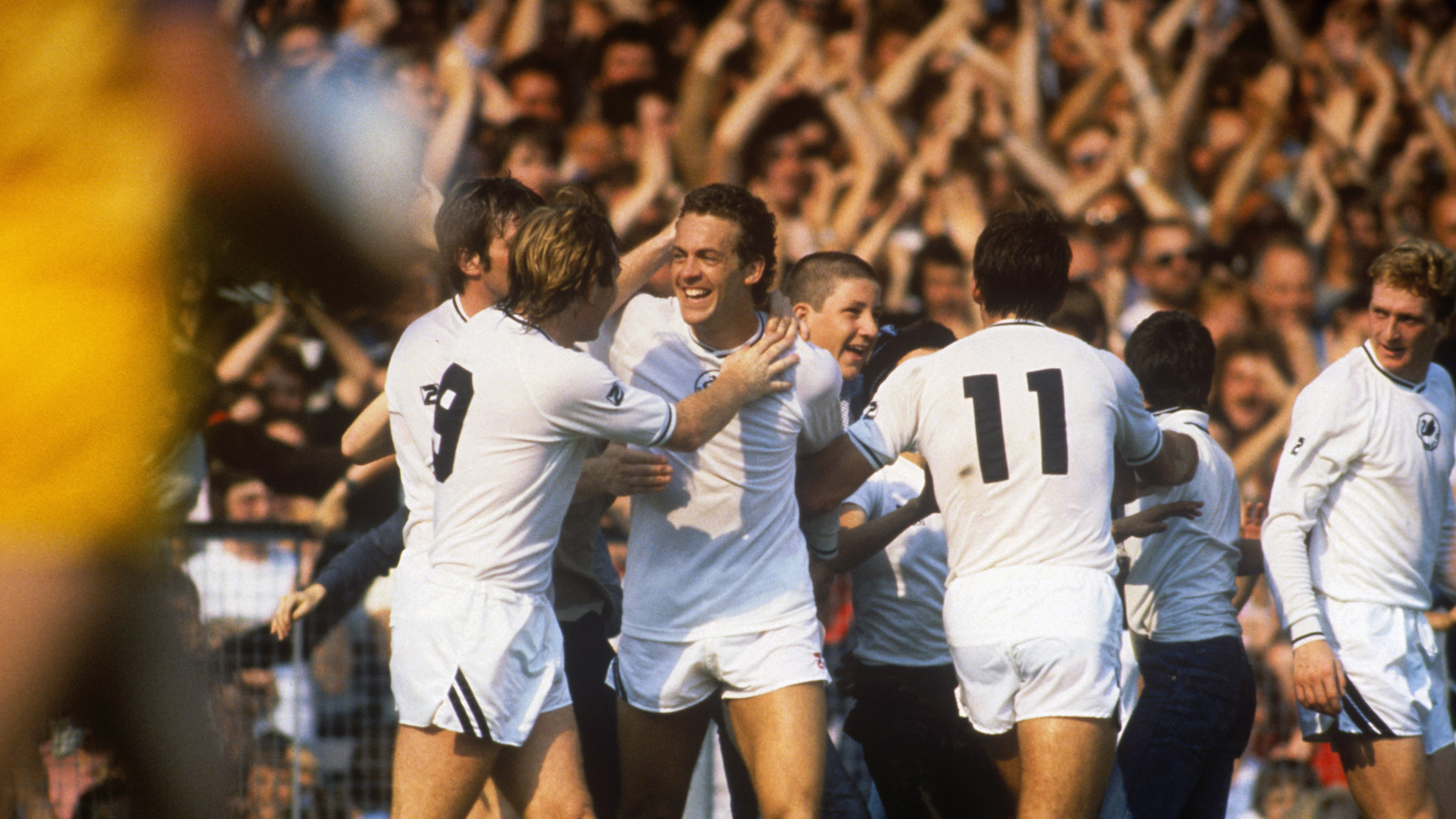 The 'lads' include Alan Curtis and Nigel 'Speedy' Stevenson and the trio have remained firm friends since their playing days. Charles recognises the significance of those friendships after football.
"I'm in regular touch with Speedy and Curt and last time I was down in Swansea Wyndham Evans and Jimmy Hadziabdic came out with us as well.
"I've always been in touch with Curt and Speedy more than anybody else really and if I'm coming down I give them a ring and we meet up so it hasn't been difficult, we've just done it.
"And for me they were the players I started my career with and it has been important to maintain those friendships throughout my life really.
"I always wanted to play football and I was lucky that I got to do it, albeit for less time than I would have liked. To be part of that era and go through from the Fourth Division to the First and to make history for the club was something special for the players involved.
"That's something that we've got for life and we had a great bunch of lads, we had a great time and we enjoyed ourselves on the way through as a team."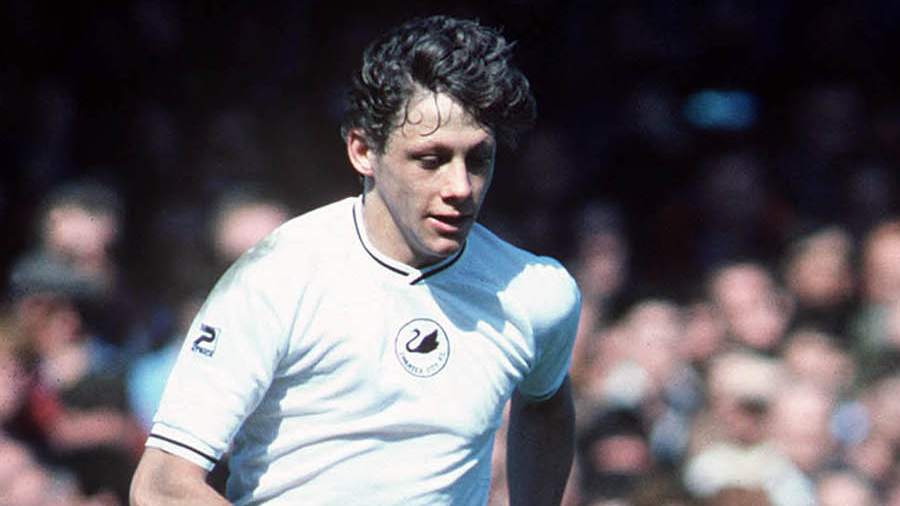 Ex Swans who want to be involved with Swansea City Former Players' Association are asked to fill in the registration form HERE.
The club is also keen to hear from relatives and friends of former players who are not online but who might still like to join the FPA.
Anyone in this category is asked to call the FPA secretary, Catherine Thomas, on 01792 616420 or email catherinethomas@swanseacity.com