FPA Committee - Former Player Profile
10th August 2021
Foundation
Full Name: Lee 'Trunds' Trundle
Association with Swansea City: Club Ambassador
Role with FPA: Chair
Position: Striker
Appearances: 166 League and Cup
Managers: Brian Flynn; Kenny Jackett; Roberto Martinez; Paulo Sousa
Room-mate: Andy Robinson
Bio: Lee Trundle has become synonymous with Swansea City. He has never lost his Liverpudlian accent, but his roots have been embedded in the city for almost two decades. He had two spells with the Swans as a player, 2003-2007 and 2009-2010, scored 83 goals and even when he left the club to play elsewhere, his heart stayed.
"It's a real honour for me to be involved with the FPA," said Trundle.
"I obviously don't come from Swansea but I came to the club and I made the city my home because I fell in love with it. It's a special place and a special place to live.
"The fans helped me settle in from day one. I've lived nearly half of my life in Swansea now."
The adopted Jack has taken inspiration from fellow committee member and Swansea City legend Alan Curtis and is keen to replicate his commitment to the club.
"You look at Alan Curtis and the way he's been involved with the club. He's been there to help out in any way he can and I would like to be someone who follows in his footsteps and be that person who is involved in the club for a very long time.
 "We are a family club. We are approachable where the fans can speak to the players and have a connection with the ex players and I think you do need that and have people who have played and have stayed right the way through and that's something I would love to achieve."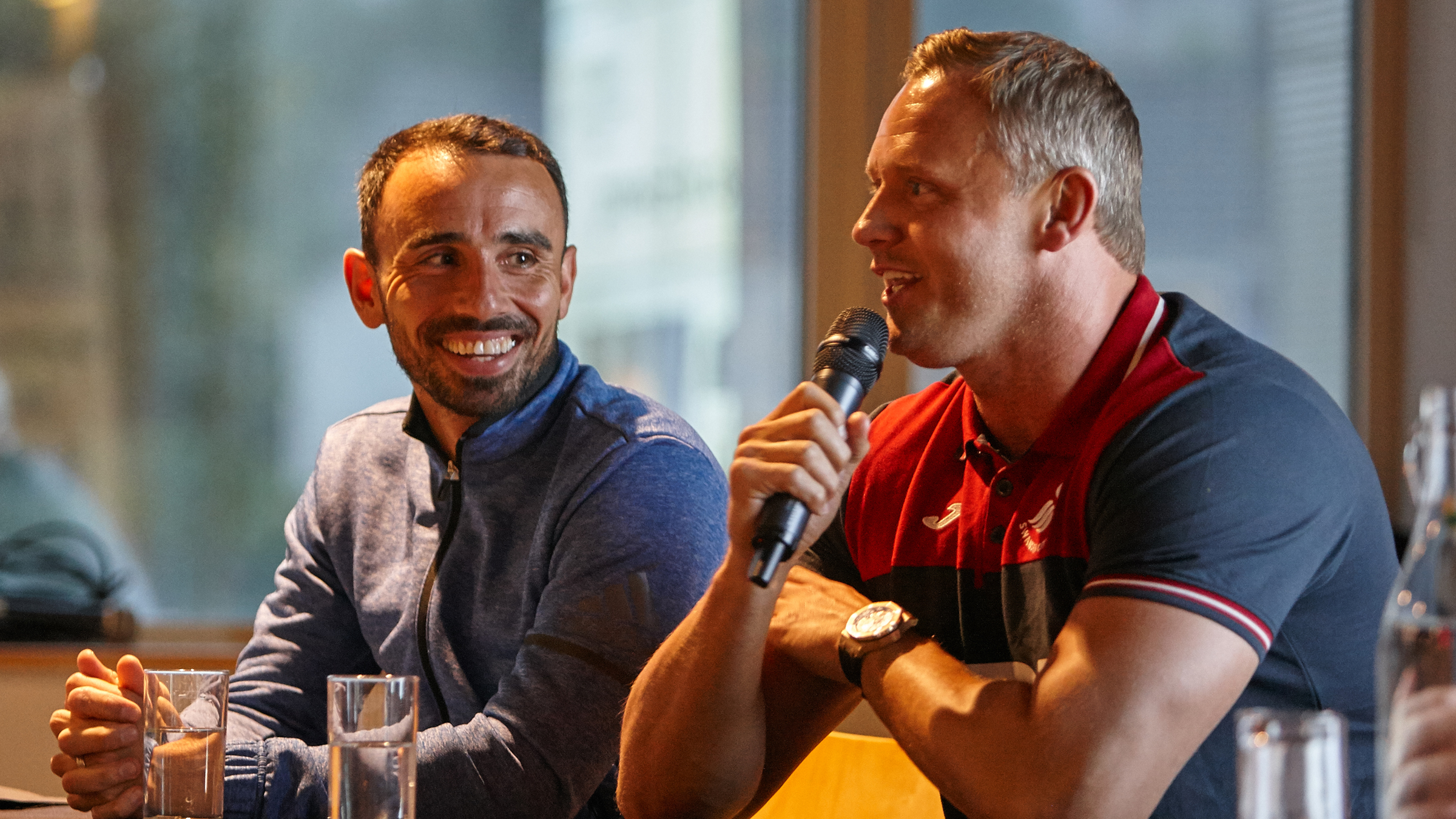 He believes as a former player he can act as a link between fellow ex professionals and the club and help reunite them.
"I've been fortunate to continue working for the football club but even if I wasn't I would still be a Swansea City fan. The fans are the football club and as an ex player myself I know that like me, many former players become fans."
Reuniting players and fans, and players and players, is something Trundle believes will be an important part of the FPA.
"Ex players can be forgotten about and this FPA will make sure they are remembered and can be connected with the club again if they want to be. I think the social aspect is very important for the former players and to the fans who will be able to see their heroes again when they come to games.
"With our football club when we get out into the community we try and help as many people as we can and that will also happen with the FPA. We'll partner with some charities and link up with them and not only do good for the ex players but for people in the city too."