FPA Committee - Former Player Profile
10th August 2021
Full Name: Leon 'Britts' Britton
Association with Swansea City: Former player and ex sporting director
Role with FPA: Deputy chair
Position: Midfielder
Appearances: 191 League and Cup
Managers: Brian Flynn; Kenny Jackett; Roberto Martinez; Paulo Sousa; Brendan Rodgers; Michael Laudrup; Garry Monk; Francesco Guidolin; Bob Bradley; Paul Clement; Carlos Carvalhal.
Room-mates: Roberto Martinez; Alan Tate; Garry Monk; Mark Gower; Joe Allen; Tom Carroll.
Bio: Leon Britton enjoyed a stellar 16-year playing career at Swansea City and moved into a sporting director role at the club after he hung up his boots.
As a player he experienced the peaks and troughs of football life with the Swans, from surviving relegation to promotion to the Premier League. He established himself as a fans' favourite soon after his arrival and had a two match stint as caretaker manager.
He put on his boots again in 2021 to play for Ammanford Town in the Welsh Premier League and is co-owner along with Lee Trundle, of PlayFootball, a sports facility in Swansea.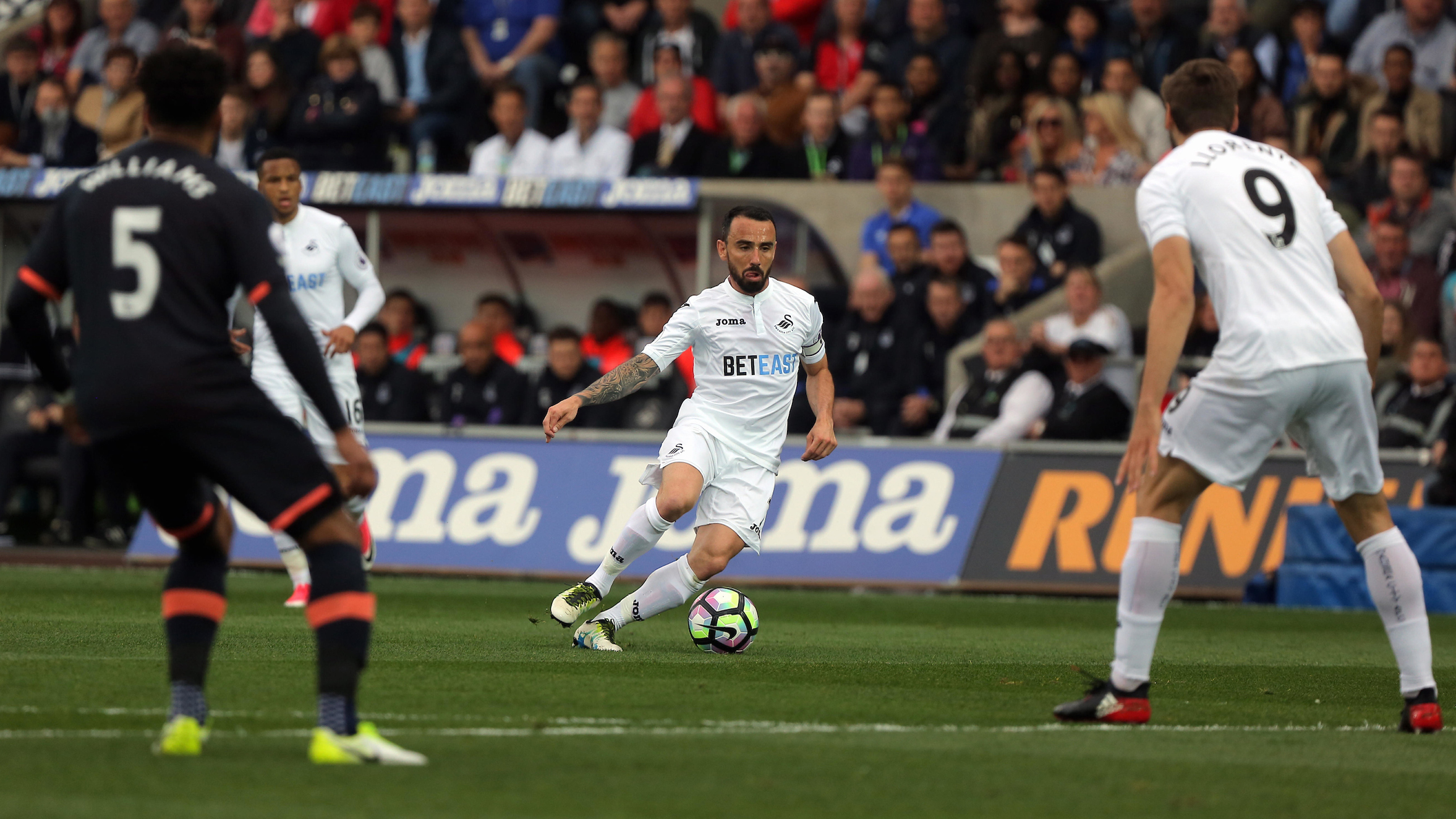 "The FPA offers all former players a chance to reconnect with the club and to have a platform where they can speak to someone if they want to come to the games or if they need any help in whatever way," said Britton.
"It gives us a good base to be there for them and to help them because when you've been at a football club and then you leave, it can be difficult.
"Football clubs move quickly and they are on to the next lot of players and the past is the past. They focus on the present and the future and sometimes it can be forgotten just what players have given to the club.
"I think it's great to be able to give these guys a chance to reconnect in whatever way we can.
"As the three former players on the committee we've been at the club a very long time between us and I think we have a real connection with everyone at the club which will make it easier to bring other people back into it."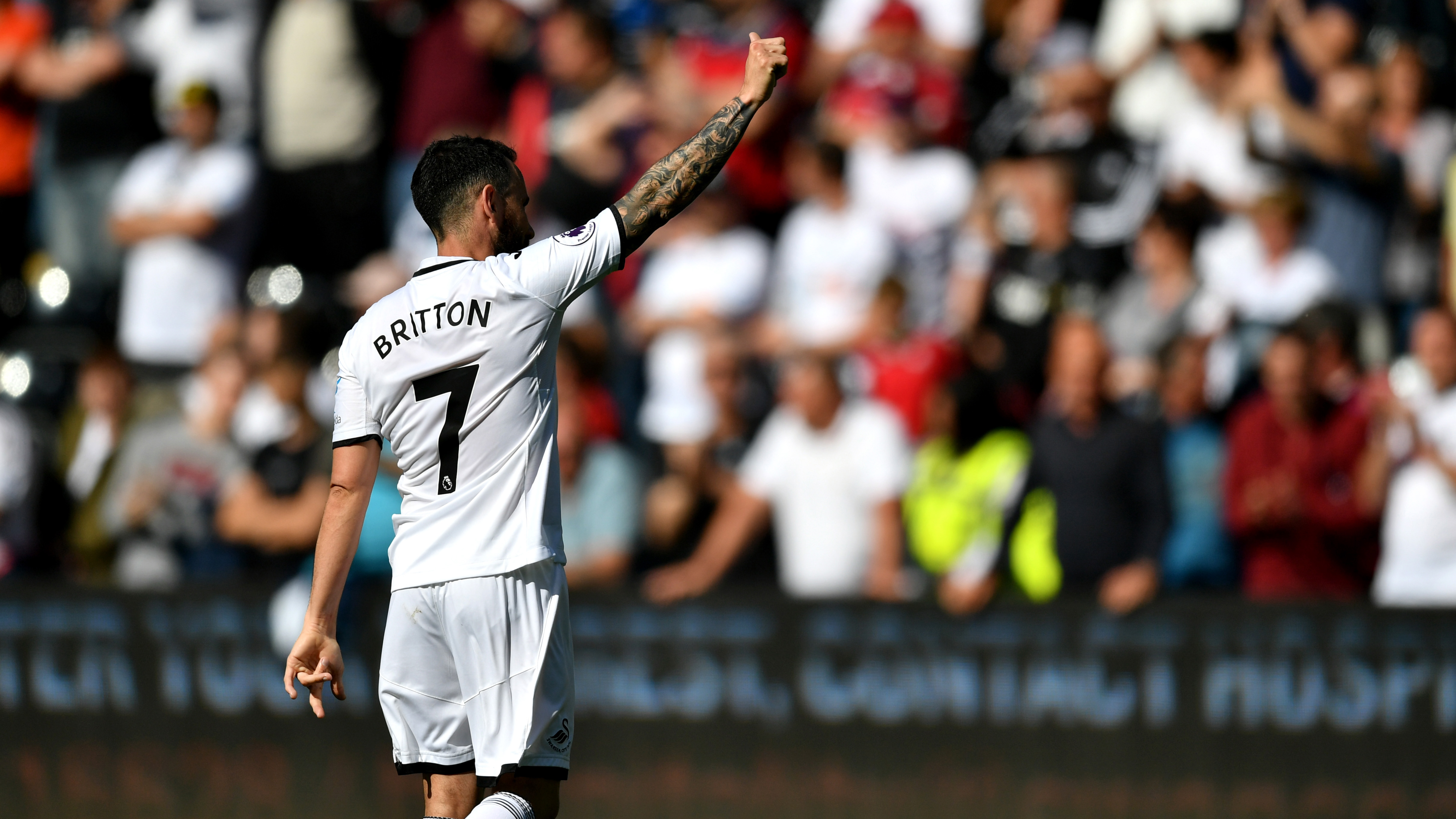 Britton also believes many ex players find the transition away from a life of football difficult and he sees the FPA as offering support to some of those.
"You go from being adored by thousands and thousands of fans and going back into a more normal working life and can be difficult because you have such a high as a player and making that adjustment is something many ex players find hard to do.
"I think there is a whole range of things you lose in terms of a support network when you are no longer at a football club. Some might not have that when they come away from football, so we can hopefully be there to chat and support where we can.
Britton left his role as sporting director in 2020 and intended to take some time out with his family before deciding on his next move.
"The most challenging thing for me was knowing what to do after football. Some players when they come towards the end of their career know what they want to do but I think that is one of the biggest issues for a lot of us.
"People expect you always to be involved in football, as a coach or as a manager, there is often pressure to do that but it isn't for everyone.
"I wanted to have a break but then Covid struck and so it was about home schooling and forced changes to plans because of the restrictions and there will be a lot of people who found the last year or so challenging because of the uncertainty of the situation we have all been in."