FPA fundraiser reaches target with three weeks to go
8th October 2021
Foundation
The Former Players' Association fundraiser in aid of Alzheimer's Society Cymru has reached its £1,000 target - but is still open for donations.
Last Sunday members of the FPA committee were joined by Swansea City head coach Russell Martin for a so-called 'memory walk' in aid of the dementia charity.
The FPA, which was formed in August, partnered with Alzheimer's Society Cymru for its first event as it is the club's official charity this season.
Alzheimer's Society Cymru is encouraging everyone to do their own memory walk this month to raise money for the charity.
"We are immensely grateful for the support from everyone who donated," said FPA president, Alan Curtis.
"There are many people across the country and in our own city living with dementia and many of them have family caring for them, so the work the charity does is vital in offering support to those affected.
"The walk was a way of showing our support as a Former Players' Association and we were fortunate the weather was good last weekend and that people were willing to put their hands in their pockets and help us get to our target.
"The Just Giving page is going to be live for the rest of the month, so if we can add to the figure over the next few weeks that will be even better.
"And if supporters were willing to do their own walk while the weather is still good and donate either via our link or directly to the charity, it will have been a good October."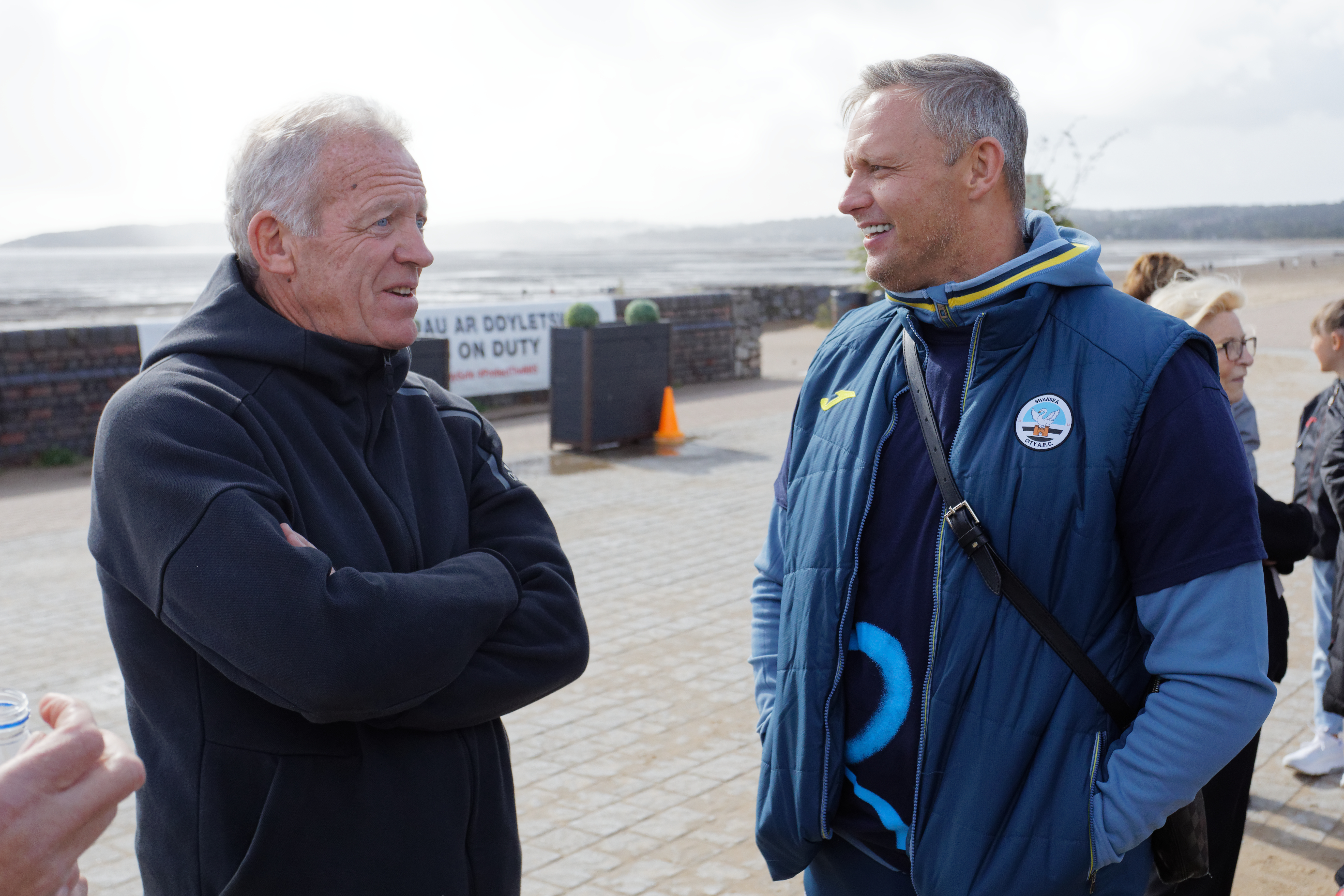 "I think days like these are so important because with everything that's gone on in the world these past two years with Covid, this just hasn't happened so really important to get these up and running again," said head coach Russell Martin.
"It's been really difficult for charities in the last 18 months and hopefully now we can have a big impact on them.
"It was a lovely atmosphere, a really nice walk. The weather held off for us because it looked a bit bleak this morning, but yeah, just a really nice atmosphere. It was a great chance to chat to a few people and a few supporters as well, so it's been nice."