FPA | Martyn James | Recognising the contributions of former players at all levels is important
20th April 2022
Foundation
"I'd had trials elsewhere but there was nowhere else I would have gone if the offer to sign for Swansea was on the cards."
Martyn James' summary of wanting to play for his hometown team is a familiar one.  It encapsulates the sense of longing and desire to belong experienced by many young footballers at the start of their careers. Playing football is paramount but playing for 'their' team is what makes it unique.
Fortunately for the young James, at 14 Swansea City came knocking. The third in a line of family footballers - cousin Robbie and brother Anthony had gone before him - and for Martyn the chance to follow in their footsteps was a dream come true.
Like most dreams though, the reality is rarely a fairytale, and he had his share of setbacks and disappointment. Now, 30-plus years on, he feels he has been able to recapture the sense of belonging he lost when his days as a professional footballer at Swansea City ended.
"I don't think anything can prepare you for that time because football is such a unique business and playing for my local team was all I wanted to do," he said.
"You were more distant from the club in those days. It was nice to have the accolade of being part of the club as a player but the whole set up was completely different back then, and we didn't have that sense of belonging to it when you left in the same way as now."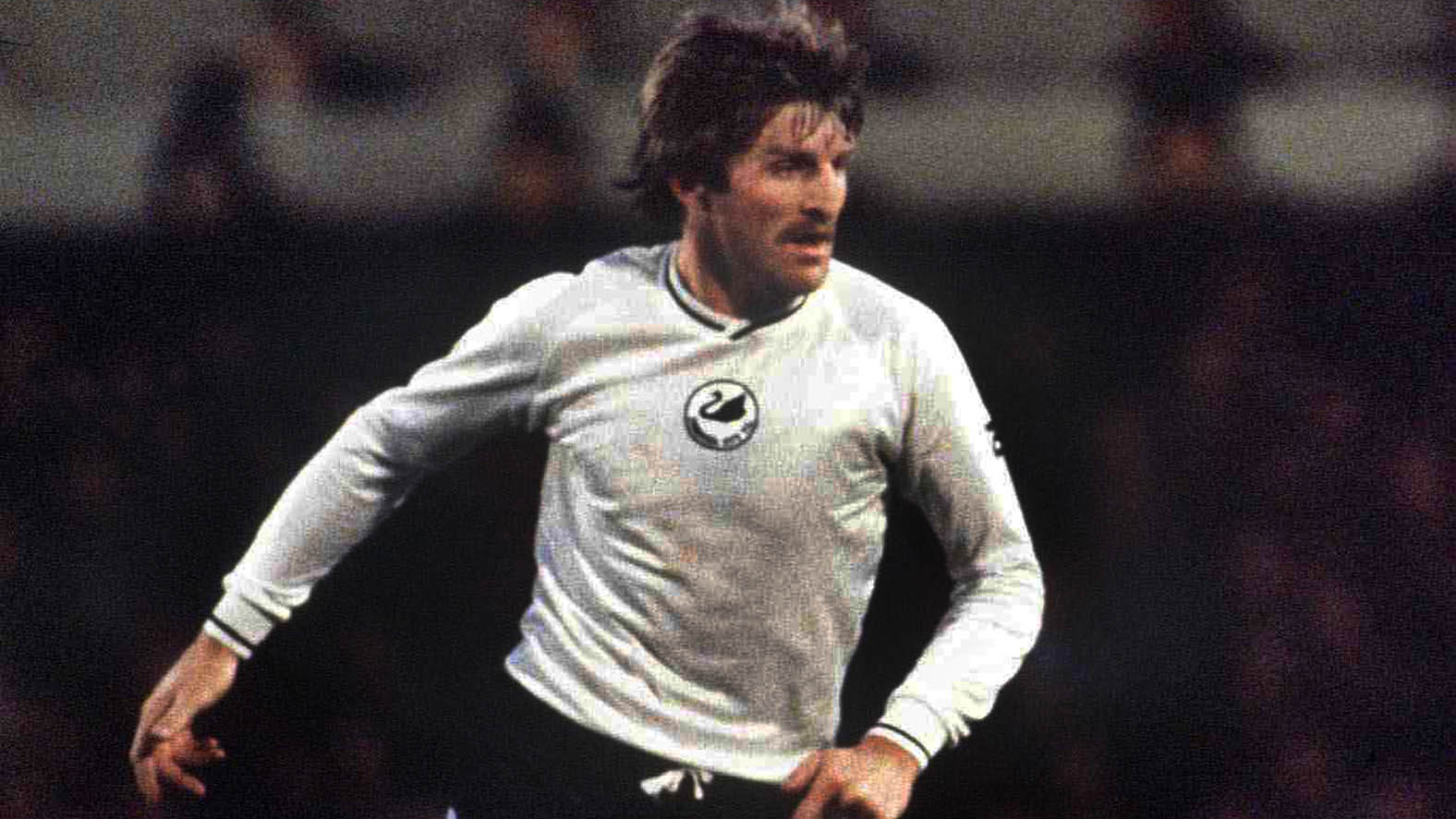 Martyn and his brother Anthony were two of the first ex-players to sign up for the Former Players' Association - which was established last summer - and he believes it has already had a positive impact on those who have joined.
"It's nice to go back and be part of the club now as a season ticket holder, but since the FPA has come about its great because you feel connected in a different way.
"Being part of a matchday again is fantastic because you get that buzz in the way you did when you played.
"It's hard to explain it because it is a sense of pride in being part of the club again.  It's that match day buzz, even when you see the present players you get that sense of what they are going through and obviously not everyone can feel that in the same way.
"Even though it was however long ago, even though you didn't play for the first team, you know what that buzz is like in the changing room and it's a sense of being there in that moment and that day again."
It's fair to say that only those who have played the game professionally understand the unique nuances of the footballing environment; the routines, the camaraderie, the connections, and can appreciate the depth of disappointment when those are removed.
"You always keep hoping you get a break and just get to play in the first team. In 1988 Robbie had come back to the club so the thought of playing with Robbie in the first team was what I wanted - it would have been something else to be able to do that," adds Martyn.
"It was devastating not to be able to achieve it. I was only a youngster obviously and it meant I had to get a 'real job' as my father said, and that wasn't what I wanted because I wanted to continue to play football professionally."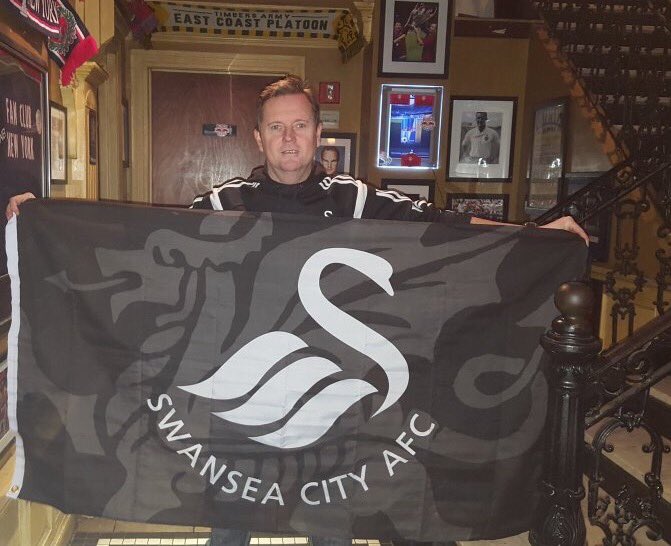 James' release is another familiar tale.  In the 1980s there was little to no support for those who had been given life-changing news and the ties were cut cleanly and often unceremoniously.
"Terry Yorath left the Swans, he went back to Bradford. We knew he was going and we had a midweek game in Newport. He was actually going on the Saturday and we were all going in to speak to him in his office and wish him all the best," recalls Martyn.
"I went to see him and he told me to 'keep doing what you are doing and you'll be fine' but the new manager Ian Evans came in and within eight weeks I was out, my contract hadn't been renewed and I was no longer a Swansea City player. It all came to an abrupt end and that was heartbreaking and frustrating."
The desire to continue playing saw James end up at Harrow Borough. He thought if he went to play in London he would get picked up by one of the many clubs operating in and around the English capital, but it didn't happen.
"I played semi-professionally in the Welsh League for Haverfordwest, Llanelli and Neath and I played until I was 38. I was one of the few released players from that time not to go into the Post Office. I ended up working for a titanium company and I've been there 30 years. It wasn't what I wanted or expected but it has given me a career."
Inevitably, as time passes, we reflect on experiences from the past and wonder if things could have been different.
"Football has changed. When you watch the subs warm up these days there are seven of them and back in the day there was only ever one. I travelled quite a lot with the first team as the spare sort of, because you'd take 13 men but there was only one substitute," says Martyn.
"It was an awful thing because you'd think 'I hope someone gets ill on the bus' because then you'd get on the bench. It's very selfish but it's very real. If someone got ill I'd get a chance of a debut as well.
"The nearest I got was when we had an incident once when we travelled to Bristol and I was named in the 12 but the game was called off. It was the Autoglass or Rumbelows Trophy – but it wasn't to be."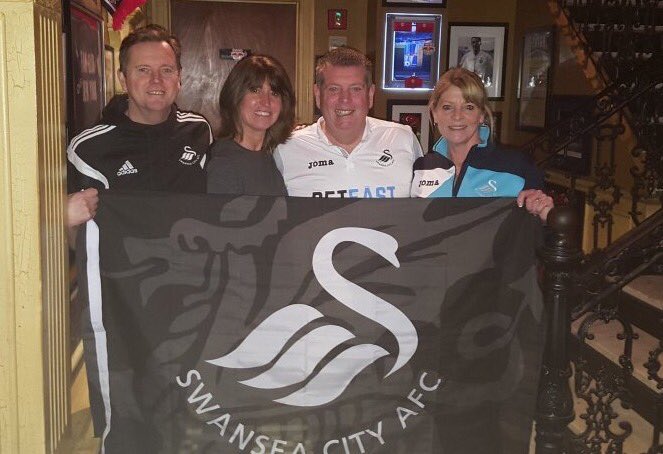 Despite the disappointment of not making a start for the first team, the days of the Football Combination afforded players the chance to play at some big-name grounds alongside some serious talent.
"At 16 I played in the Football Combination so I played at some nice grounds like Chelsea, West Ham, Southampton, Norwich, Ipswich but the club was struggling a lot for players because there were financial problems and we were getting hammered," said Martyn.
"We'd go to places and they would play their good ex pros and their young pros coming through, but it was still a great experience."
Today, football days are experienced as supporters not players for the James brothers. The pair are not only relatives but also great friends, and the chance to experience Swansea City games as former players is something both hold dear.
"There's a chance to meet other former players from across the years and being able to share those experiences is really quite special," said Martyn.
"I think the FPA will just grow and grow the more ex-players get to know about it.  I'm still in touch with some of the boys I played with and I think if all the former players got in contact with those who are not regulars at games and let them know, there would be plenty who are keen to get involved."
Ex-Swans, men or women, who want to be involved with Swansea City Former Players' Association are asked to fill in the registration form HERE.
The club is also keen to hear from relatives and friends of former players who are not online but who might still like to join the FPA.
Anyone in this category is asked to call the FPA secretary, Catherine Thomas, on 01792 616420 or email catherinethomas@swanseacity.com