FPA put their best feet forward in aid of Alzheimer's Society Cymru
5th October 2021
Foundation
Members of Swansea City's newly-formed Former Players' Association have undertaken their first fundraising event - a memory walk in aid of Alzheimer's Society Cymru.
FPA Chair Lee Trundle, deputy Leon Britton, president Alan Curtis and committee members were joined by head coach Russell Martin for the four mile walk from Swansea Bay to the Swansea.com Stadium.
The FPA committee wanted its first fundraiser to support the club's charity for the season.
Alzheimer's Society Cymru is holding a series of memory walks across the country this month to raise funds and awareness of those living with dementia.
"Our aim as an association is to support former players of the club in whatever ways we can, including financial," said Trundle.
"But we felt our first event should be in support of the Alzheimer's Society Cymru, a charity which does exceptional work in the community and offers a lifeline to so many sufferers and their families.
"We will be announcing our first fundraiser shortly and we will be offering former players a chance to get together in an informal environment before Christmas to hear about what the FPA has planned."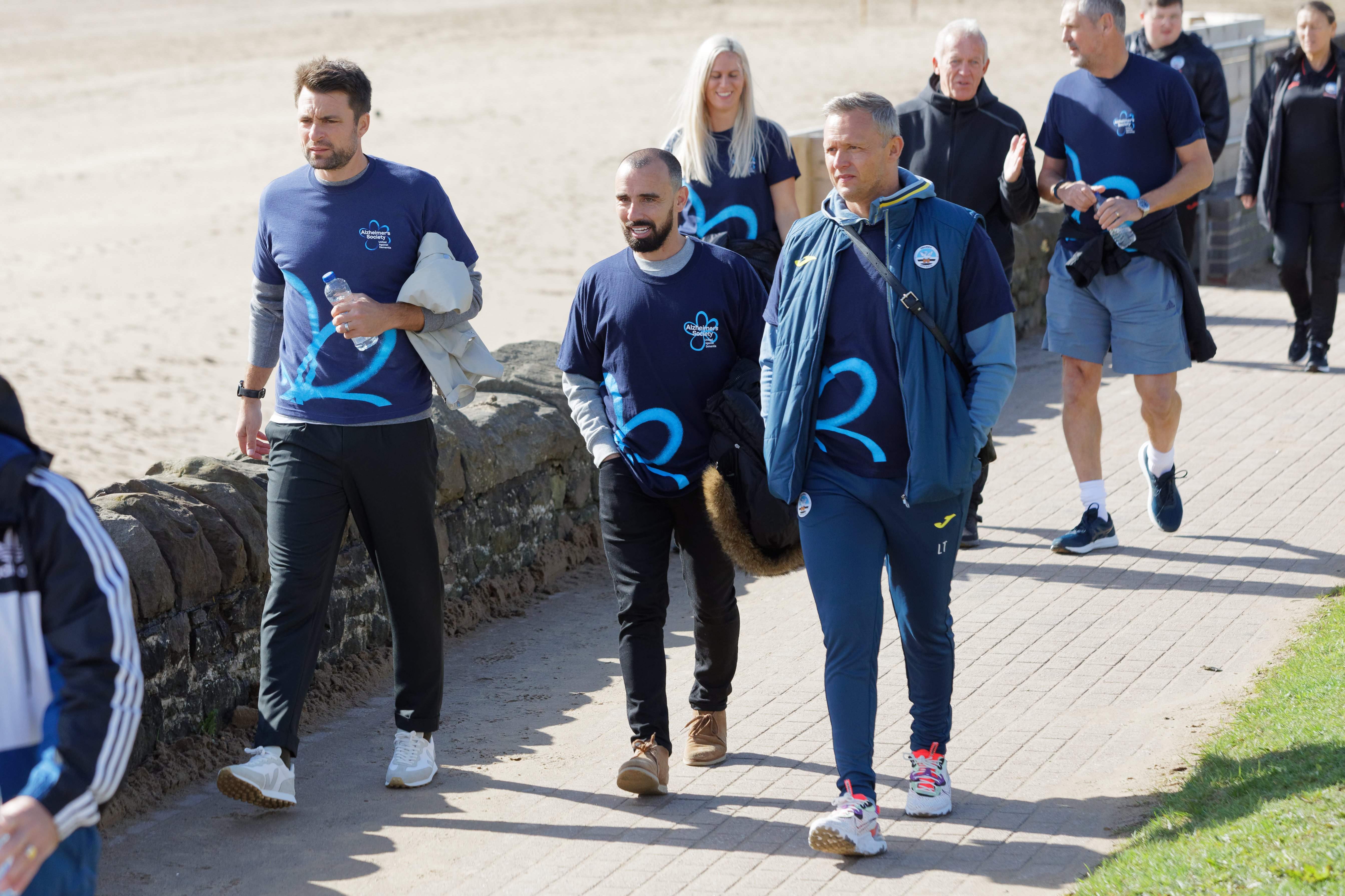 The aim of the memory walk was to raise a thousand pounds for the charity and raise the profile of the FPA, an initiative Russell Martin was keen to endorse.
"From my experience already being here, the ex players are a big part of the club still, as they should be, because of what they've done for this club," said Martin, who joined the Swans in August.
"They're really important people and they get looked after really well, so it's a great initiative.
"I think they're guys who really appreciate the part the club and the people in it had to play in their life as well as vice versa.
"The more good people you have around who understand the history of the club, especially the modern history, how far it's come in such a short space of time, the better really."
Anyone wishing to donate to the fundraiser can do so via the link here.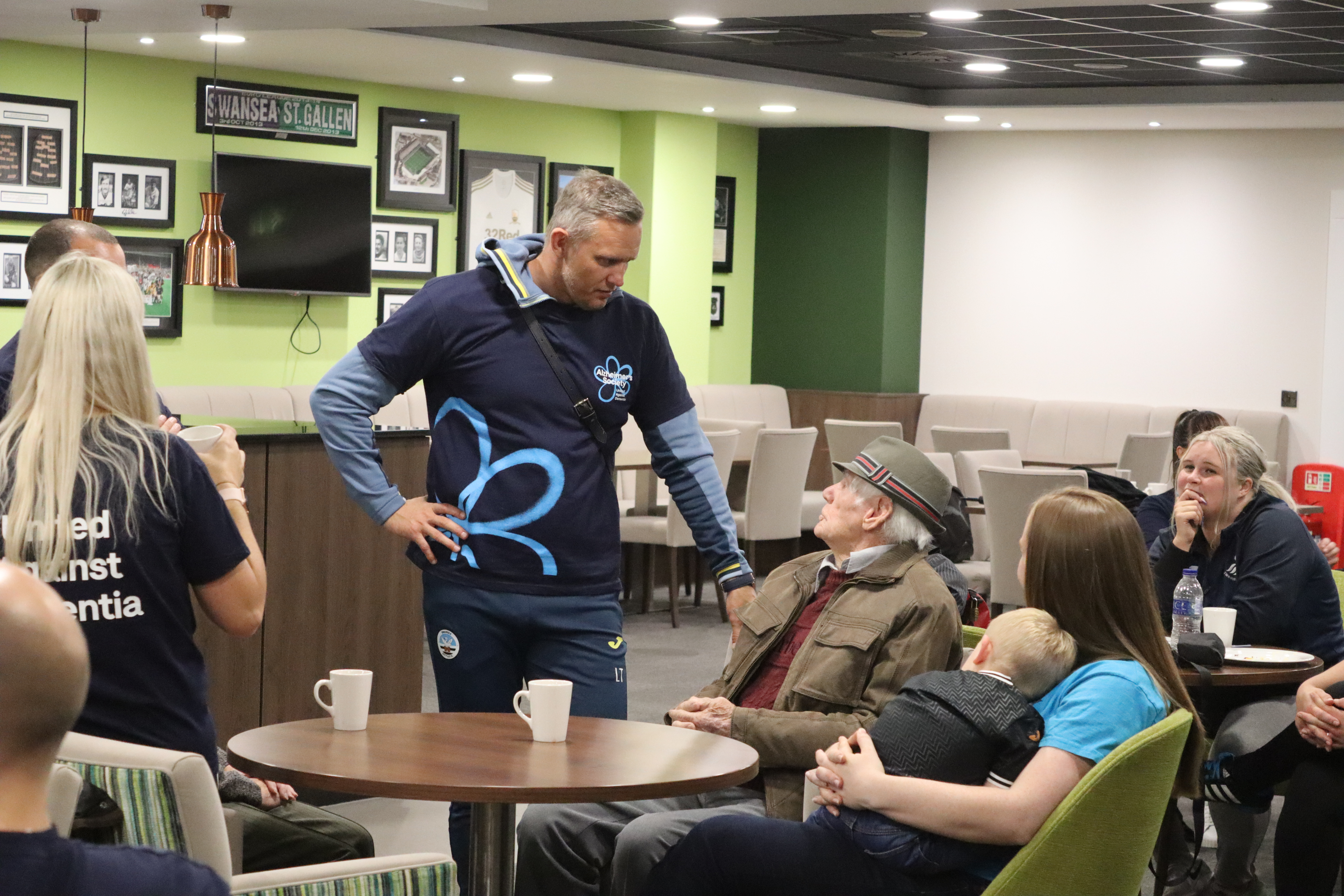 Alzheimer's Society is the UK's leading dementia charity. It campaigns for change, funds research to find a cure and supports people living with dementia.
In Wales, there are 46,000 people living with dementia, but with someone in the UK developing dementia every three minutes, this number is set to rise in the coming years. 

Alzheimer's Society Cymru offers support for everyone affected by dementia, not just the person with the diagnosis. It has a dedicated Welsh language line for anyone who would prefer to contact them through the medium of Welsh. 
More information on support, fundraising or volunteering, is available from Jess Bowring (Community Fundraiser for South West Wales) on 07545 094 689 or jess.bowring@alzheimers.org.uk"