FPA | Roger Freestone's love affair with Swansea City happened on the pitch and, years later, continues off it
2nd May 2022
Foundation
One of the newest members of the Former Players' Association, Roger Freestone, explains why Swansea City will always be the only football club for him.
Ask anyone who supported the Swans in the 1990s and 2000s who the club's most consistent player was and most would not hesitate to answer, 'Roger Freestone'.
Over 14 years the Newport-born goalkeeper became one of the most faithful servants of a club he grew to love and one he has always maintained close links with.
Freestone's Swans occupied places in the old Division Two and Division Three. The glory days of the Toshack era had long gone and there were some very difficult times in that almost decade and a half.
Life on and off the pitch was peppered with the usual highs and lows of lower league football, but Freestone loved it.
"I don't suppose I'd have stayed all that time if I didn't, but once I set foot in the club I was just drawn to it," he explained.
"Once I signed for Swansea in 1991 that was it, I never wanted to leave and it wasn't because of money, I could have gone elsewhere and earned a lot more money, but it was always about the fact that I just loved the football club."
Freestone played 563 games, (bettered only by Wilfred Milne who played 586 for Swansea Town between 1920 and 1937), had a brief spell in charge and now works for the club on matchdays as a host in one of the hospitality lounges.
"I love it because a lot of the supporters in there are the older generation and they want to talk about the olden days and that suits me."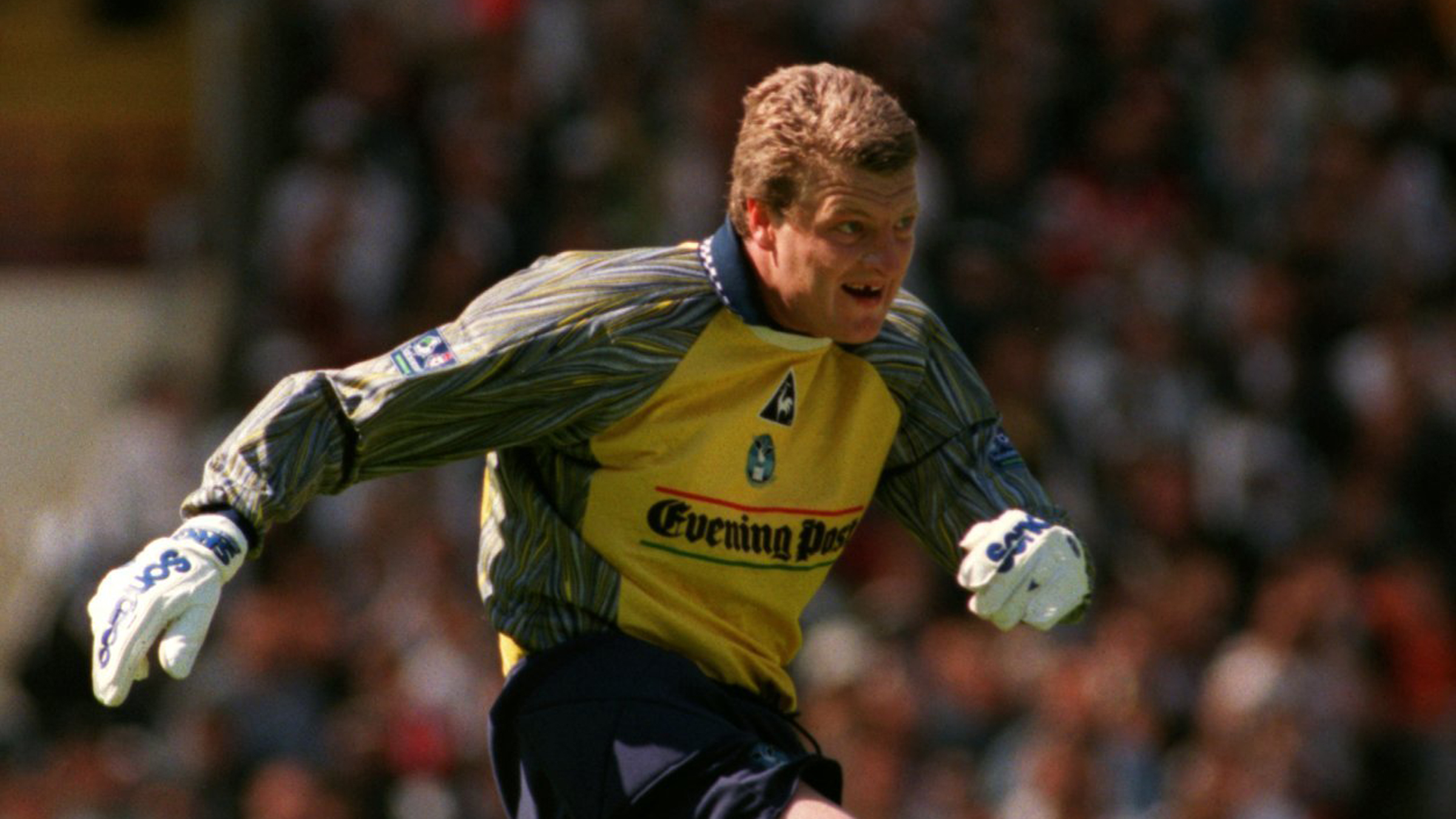 His long association and significant contribution between 1991 and 2005 earned him 'legend' status, a label he finds "embarrassing".
"I find it amazing. I left the club in 2005 and I always found it a bit embarrassing to be called that to be honest," he says.
It was, in part, his unassuming personality that drew such adoration from fans of his era, coupled with the consistency he showed on the pitch.
For Freestone though, he was doing a job he loved and playing for a club he loved.
"You ask any of the lads who played when I was playing and we didn't class ourselves as superstars because we weren't. We were just a normal bunch of boys who were earning a living and having a great time doing it," he says.
"We played in the third division and the second division and the crowds were relatively small sometimes - brilliant supporters, always were, but sometimes in those days there were only a few thousand of them.
"We had some great times and some success, and that was it for me."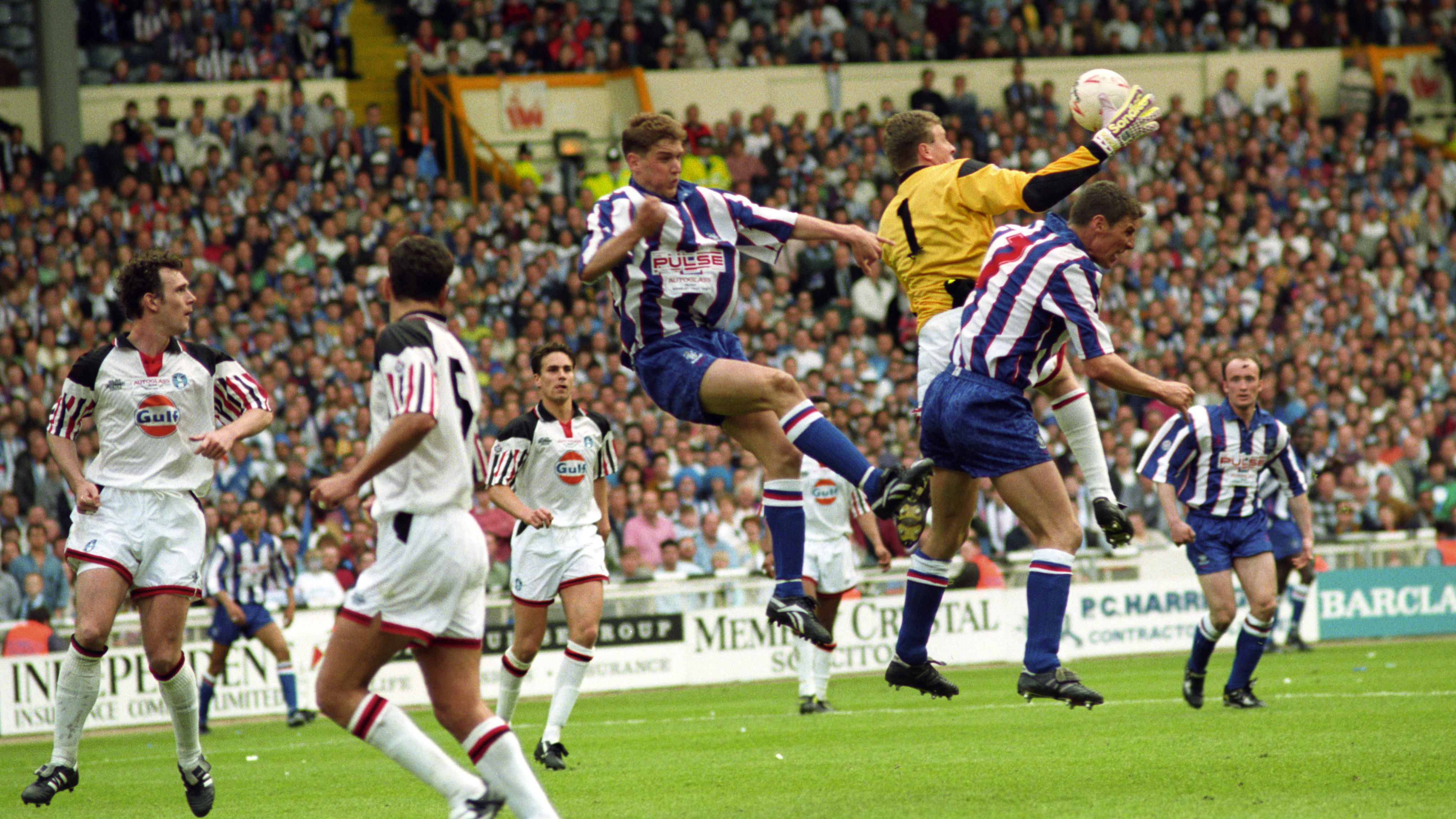 Freestone's love affair with Swansea City began when he was on loan from Chelsea in 1989. The move meant he played regular first-team football and was back in Wales.
From the Newport area originally, he never lived in Swansea during his 14 years at the club, but he has no doubt what the club, the fans and the city meant to him then, and now.
"The way that the club, even in the early 90s, looked after you really made it stand out. It was a great family club but to me it was also the fantastic atmosphere there" he says.
"You read about the lads who are playing now and how well they're being looked after and everything, but it was the same then."
Like many of his generation, Freestone was encouraged to consider his career choices by his father, who wanted him to have something to fall back on should his dream of playing professionally not work out.
It's fair to say that the reality more than matched his expectations and he has never regretted his decision to follow his chosen path.
"I always remember my father before I signed an apprenticeship contract at Newport; he wanted me to go to college and get a trade and all I wanted to do was play football," says Freestone.
"I played 13 first-team games and I was off to Chelsea and it was a blur really, there wasn't a plan as such, it just happened.
"As it turned out Newport were in a dire state financially and they needed to sell. It was between me and Darren Peacock and Darren got injured so they ended up selling me."
Four years at Stamford Bridge followed, including a loan spell at Swansea and one at Hereford. But it was the permanent deal at the Vetch Field that brought him his happiest times.
"It wasn't all success by any means, but I loved my time at Swansea, however difficult it was sometimes," he adds.
Successes included winning the Football League Trophy in 1994 and the old Division Three title in 2000. The difficult times were almost losing league status and a short stint in the management seat.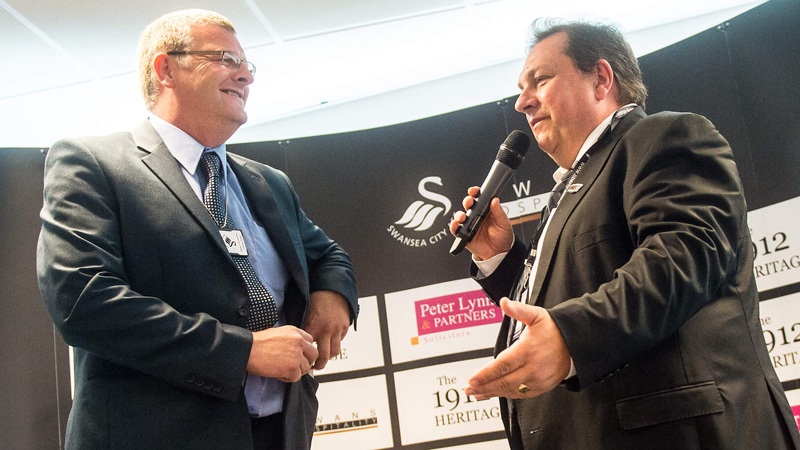 He hung up his boots in 2005 not because he had to physically, but because emotionally he felt football had run its course for him.
"I left Swansea under a bit of a cloud regarding Kenny Jackett. I was disappointed because I was promised a new deal and it never materialised and the next thing I knew I was out of the door," he says.
"But professionally the only club I wanted to play for was Swansea, so even when I went back to Newport, where I started, it wasn't the same.
"When you've been going to the same place for 14 years it wasn't the same going anywhere else. It was strange because when I left Swansea I went to Newport, the club where I started my career and it just wasn't the same. I just didn't feel comfortable. I was training to be a financial adviser at the time and I was a part-time footballer and the enjoyment wasn't there and that was because it wasn't Swansea City.
"I probably could have played on for a good few years but it wasn't what I wanted to do any more and the day I made the decision to call it a day in 2005 was the right one because I've never regretted it.
"I've never missed playing football, which is remarkable really. I've played twice since then, in a charity game at the Gnoll and Alan Tate's testimonial, which I thoroughly enjoyed, but that was it. I don't miss playing."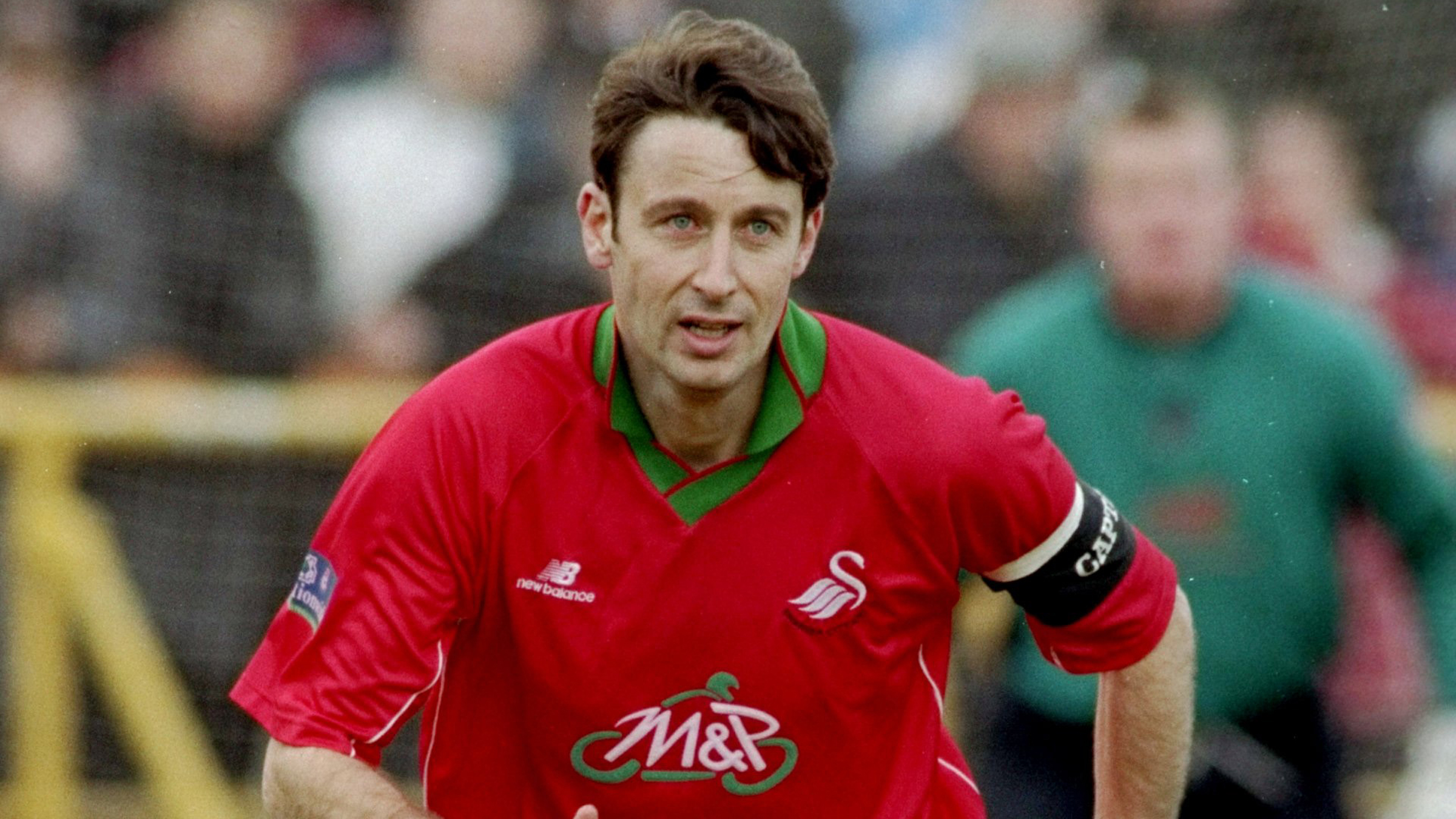 He wasn't tempted to stay in the game as a coach either. The brief exposure to the role at Swansea made him realise it wasn't for him.
"When the club got rid of Colin Addison and Peter Nicholas due to financial difficulties they asked me and Nick Cusack to take over on a temporary basis but it was awful," says Freestone.
"As a player you look after yourself but as a manager you have to look after 20 plus players and it was something I didn't enjoy. My game suffered concentration-wise and it wasn't something I could see myself doing after I finished playing.
"So, I'm a delivery driver for Tuffnells Parcels Express. I really enjoy it. I live quite a comfortable lifestyle. My wife and I both work, which is a necessity these days, and I've got five grandkids who keep me on my toes, and I have a good life.
"It was always a worry for footballers from my generation if you didn't have a trade to fall back on after football. You look at Keith Walker who's a policeman or Steve Jones who is an electrician and I'm a lorry driver and that's the way it is.
"People often ask why I'm doing this job. They say 'you should be made for life', but they don't realise the financial gains weren't there for us like they are now. I did start training to be a financial advisor and I did enjoy it but unfortunately the company went bust before I passed my exams, so I was out of a job for the first time in 20-odd years and this opportunity came along.
"The company's base is five minutes from my house, so I go there every morning and then I drive up to Hereford. There are some people up there who know my involvement with football so we always have a chat and there are some Cardiff City supporters, so the banter is good, especially good for me this season!
"I've got a fantastic life. I was a professional footballer for 20 years and for the last 17 I've been a lorry driver plus I work at Swansea City. I'm more than happy."