Freddie Woodman joins Swansea City Community Trust in raising knife crime awareness
26th November 2020
Foundation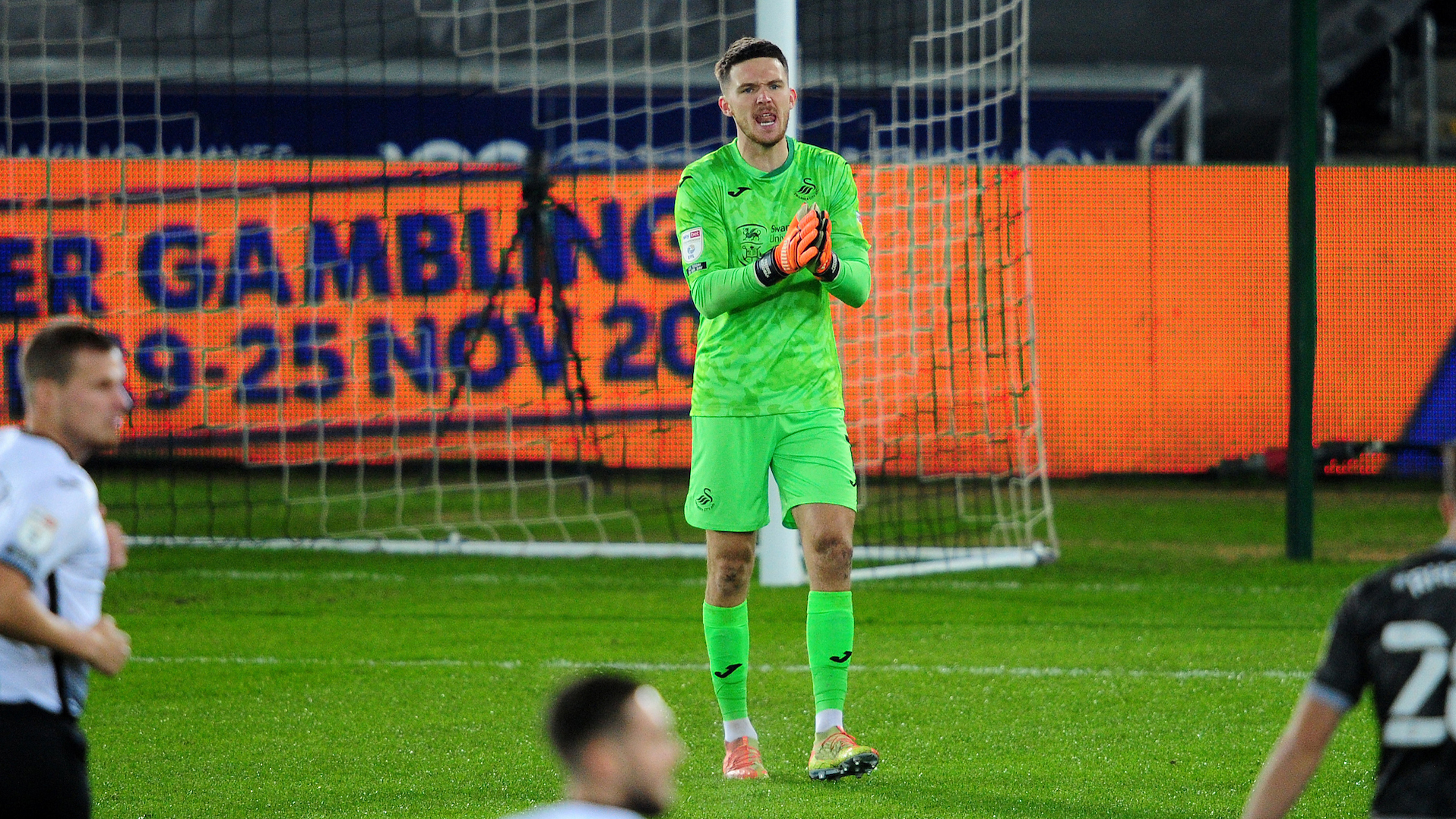 Freddie Woodman was the star guest as Swansea City AFC Community Trust raised awareness of knife crime in the latest edition of their virtual Premier League Kicks programme.
The Kicks initiative uses the power of football and value of sports participation to help youngsters in some of the most high-need areas across England and Wales.
This was the fifth workshop of a 10-week online programme – devised after local lockdown restrictions led to the cancellation of several outside football sessions.
Woodman and the Kicks participants were joined by Alastair Smith – senior Fearless outreach worker across South Wales in association with the Crimestoppers Trust.
After the participants were warmed up with a quickfire quiz based around the statistics of the Swans number one, Smith delivered a workshop highlighting the dangers of carrying a knife and the devastating consequences doing so can have.
London-born Woodman also talked about his experiences of growing up in Croydon – an area with one of the highest crime rates across the English capital – and how football prevented him from potentially going down a different path.
The goalkeeper then went under the spotlight, answering questions from the participants on his life and career, as well as offering his advice to any young people considering carrying a knife on the streets.
An incident involving a knife occurs every 15 minutes in the UK, where a young person dies every 10 days as a result of a stabbing.
"I think it's really important to raise awareness and is one of the reasons I joined the club. It's something I'm passionate about," Woodman said.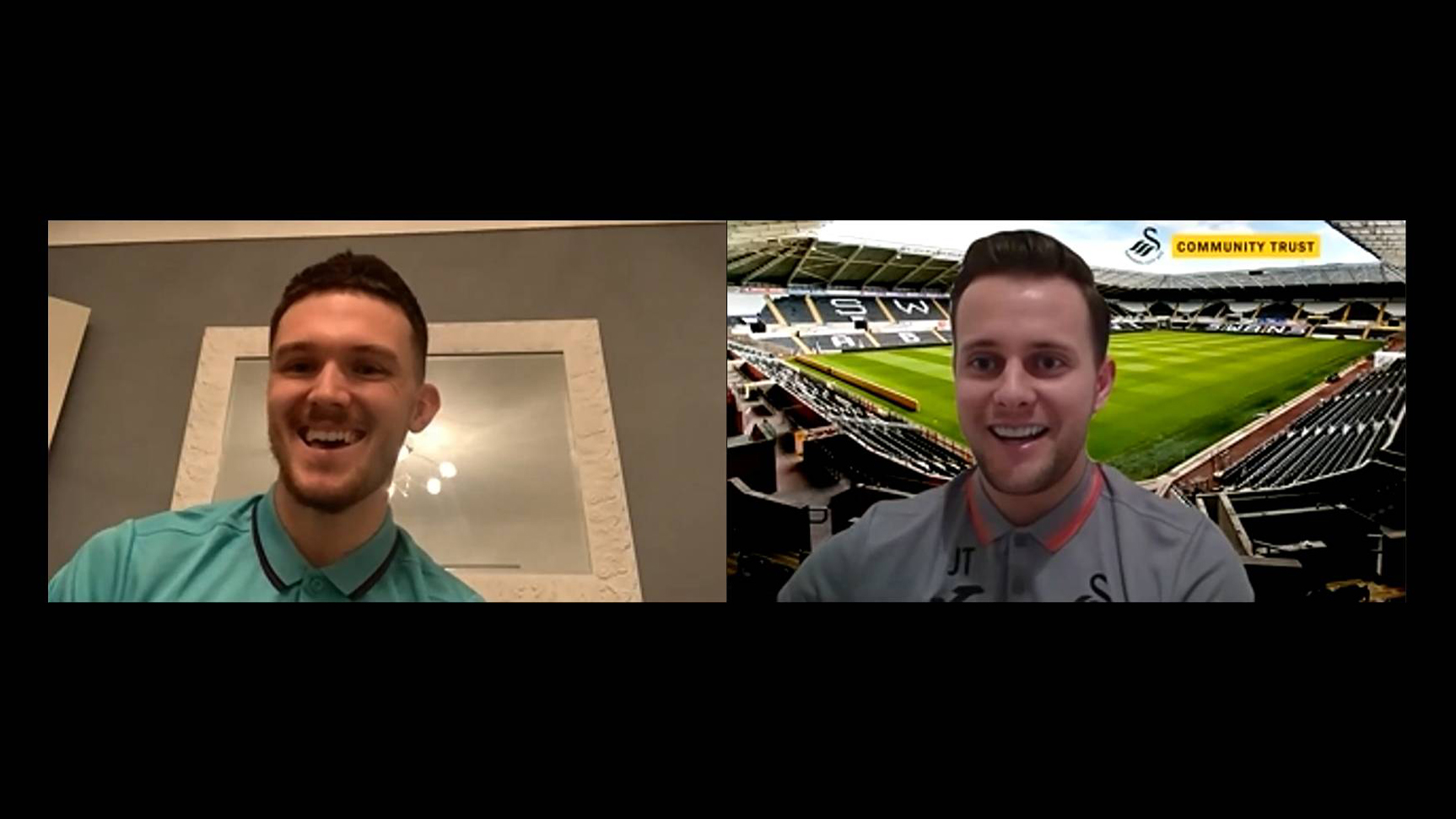 "I've seen people that have been affected by knife crime. There are footballers I played with when I was younger that have now gone down a different route, which is not nice. 
"Growing up in Croydon, my parents knew how much the crime rate was up and were constantly telling my sister and I not to venture into the centre, which is unbelievable considering we're in the 21st century. 
"I would advise all young people to think about the consequences that carrying a knife has on their life and to other people that could be affected. 
"Trying to find a different hobby is very important. I look at myself and realise how fortunate I was to find football when I had a lot of other potential distractions. 
"Of course, there are many kids out there that don't have that option, but that is still no excuse for carrying a knife."
Smith added: "Knife crime is devastating for victims, their families and wider communities.
"Knife attacks involving young people hit the headlines far too frequently. This is especially so when they lead to a fatality.
"It was really good to see the positive engagement with the young people during the session, and Freddie definitely provided some really valuable points about them staying safe.
"As a charity, we're determined to continue spreading awareness of Fearless among professionals and young people.
"What makes us different is that we provide a safe place to give information to us about crime – 100 per cent anonymously."
To visit the Fearless website, click HERE
To register your place at our virtual Kicks club, click HERE
For more information, please contact jamiethomas@scfccommunitytrust.co.uk