Freddie Woodman | Togetherness can be key in final push
3rd March 2020
First team
Goalkeeper Freddie Woodman believes Swansea City's team spirit can see them shake off recent disappointments and put together the run required to reach the play-off places.
The Swans remain well within sight of the top six, just four points adrift with 10 games of the season remaining.
But Steve Cooper's side will know they were seconds away from being closer, but for stoppage-time misfortune in the defeat at Fulham and the weekend draw at Blackburn.
Woodman saved a penalty in each of those games, to take his tally to three for the season, and believes the Swans can look forward to the coming weekend, when they will welcome Championship leaders West Brom to the Liberty Stadium.
And the on-loan keeper has every confidence Swansea can put their recent heartbreak behind them, and get themselves to where they need to be.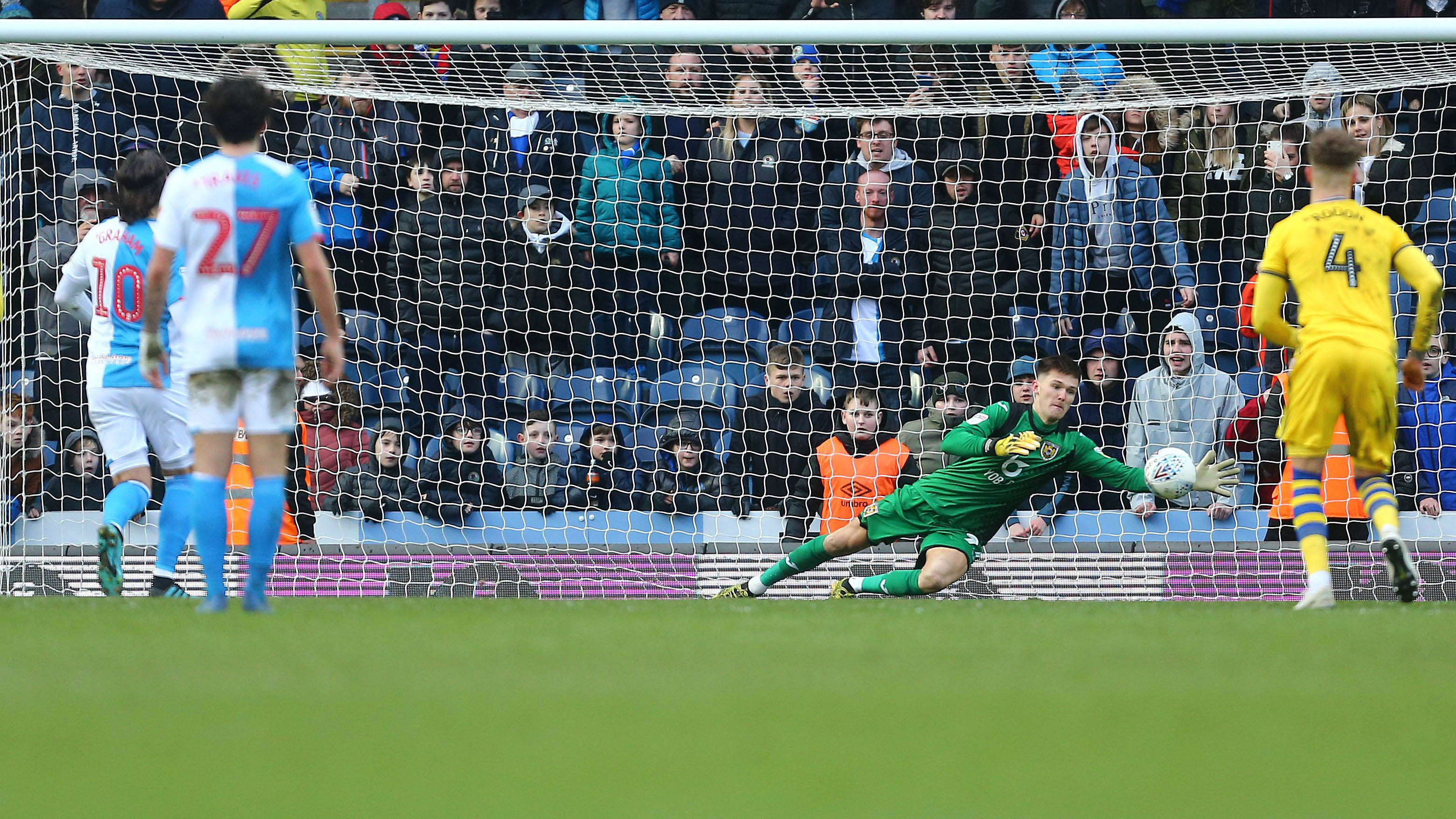 "The good thing about this dressing room is that you never feel like you lose your confidence. There are so many experienced players in the team that help me and the other lads," he said.
"We're confident in ourselves. When the league leaders come to your ground, you want to perform and it will be an exciting game.
"There are 10 games left; we're together as a team and I know the fans are on board.
"We must go for it and show no fear like we did last week.
"We've only taken four points, but I can see there's a real togetherness in the way we're playing and things are going to turn for us sooner or later."