Gary Richards | I feel for the players
10th November 2019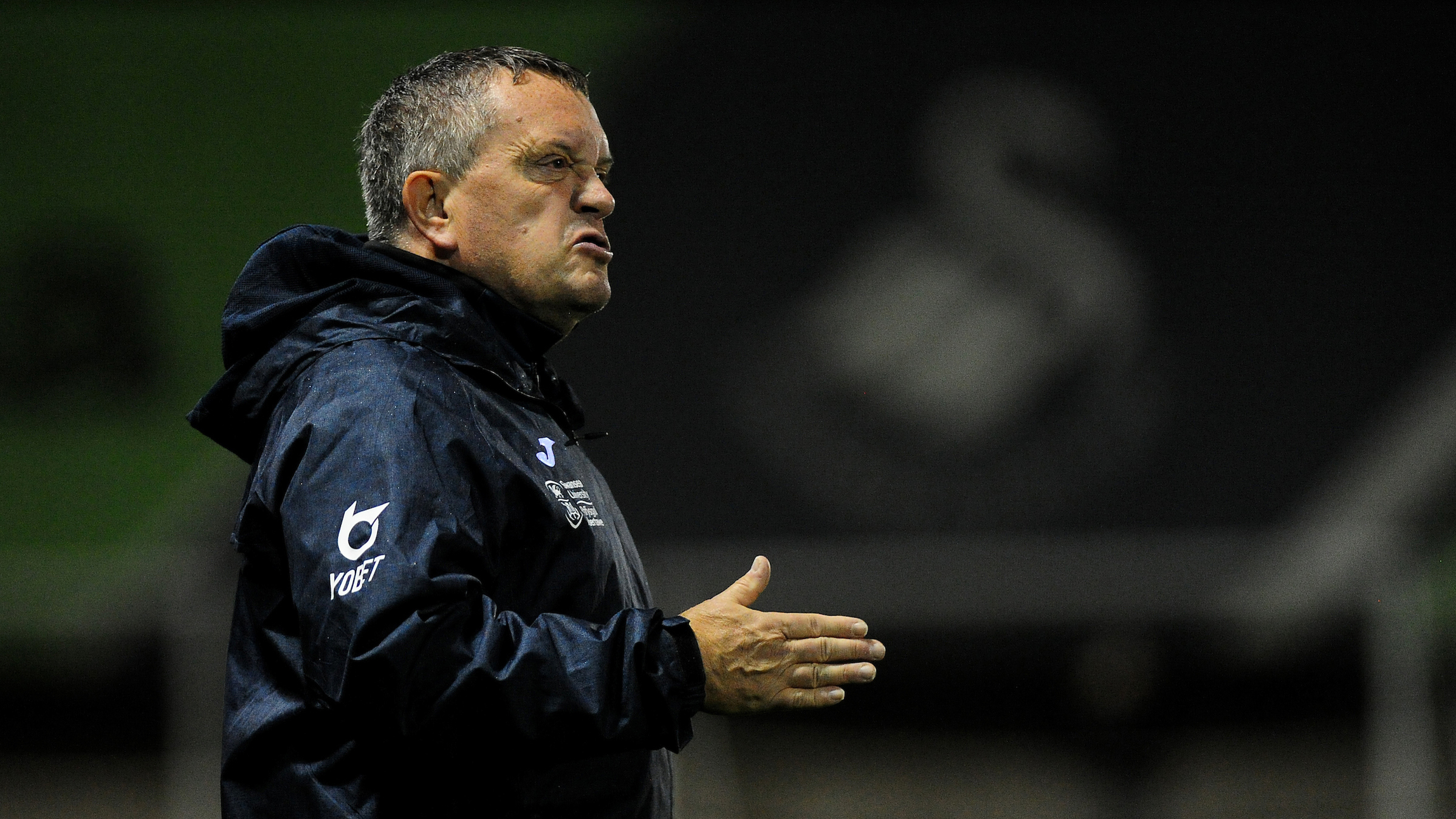 Swansea City Under-23s coach Gary Richards says he empathises with his players for their efforts in the narrow Premier League Cup defeat by Reading.
The young Swans were beaten 1-0 at the Laithwaite Community Stadium as first-team forward Lucas Boye's first-half strike was enough to separate the sides.
The visitors launched a late rally in search of the equaliser, but were just unable to find it and slipped to their first defeat in Group A.
Once again, a youthful development side took to the field at the home of non-league Woking FC. 
The starting 11 consisted of five under-18s players including debutant Will Rickard in midfield, while there were also first starts at this level for Scott Butler and Ali Al-Hamadi.
And Richards felt his young side were unfortunate to see their efforts count for nothing, but has urged them to learn and take everything from the experience on board.
"It was a pretty good game but you feel for the players when they've put in a lot of effort and not get anything out of the game," the under-23s coach said.
"We played some good football in the first half. We also defended quite well, so we came in at half-time reasonably pleased.
"For the first 25 minutes of the second half, we gave the ball away a little too cheaply. We kept it for a couple of passes, but the forward one was given away a little too often. So we didn't really get into a flow.
"For the last 20, we picked it up and put quite a bit of pressure on them. We could easily have scored an equaliser; we had two or three good chances.
"We've competed quite well and stayed in the game when Reading had their good period, but didn't get the goal that we deserved.
"However, it's important that they learn from this experience and take everything on board, which I'm sure they will."