Gary Richards | We showed a lot of maturity
4th October 2019
Under-21s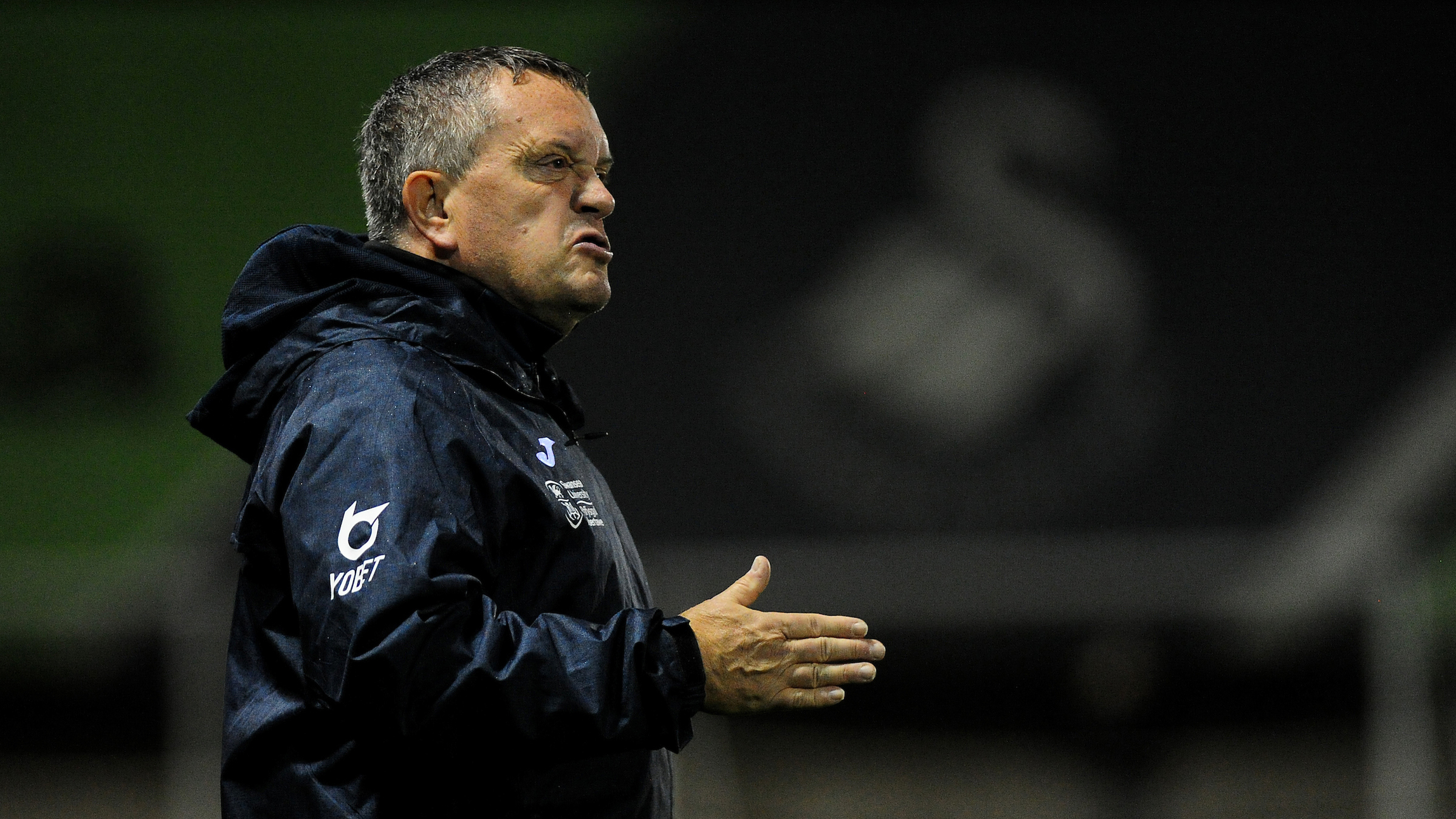 Swansea City Under-23s coach Gary Richards was pleased by the mature manner in which the development side saw out their Premier League Cup victory over Charlton Athletic.
The young Swans made a winning start in Group A – beating the Addicks 2-1 at Princes Park thanks to goals from Cameron Berry and Mason Jones-Thomas.
Having being pegged back to 1-1 when Josh Davison cancelled out Berry's opener – as well as seeing Simon Paulet denied from the penalty spot – the under-23s showed brilliant determination to edge their noses back in front through Jones-Thomas in the 69th minute.
The Swans – whose starting XI consisted entirely of teenagers – then had to defend valiantly as Charlton pushed for the equaliser during the final 20 minutes, but managed to hold on and see out the victory.
And although he would have preferred a much smoother ending to the contest, Richards was delighted by the efforts of his players.
"We were hoping for a good start to the competition and going to Charlton and winning is a very good result," the under-23s coach said.
"We started well for the first 10 or 15 minutes, but lost control of the game by being a little bit loose in possession and that led to their equaliser.
"In the second half, we passed the ball and looked after it a lot better. From that point of view and us being such a young team, which was pleasing. The pitch wasn't as easy to play on as we were hoping for, so it was quite difficult at times to pass the ball around the way we wanted to.
"There were times when we had to really dig in and defend well. We were a little bit disappointed with how many times they were able to switch the play and put crosses into the box. But to be fair to the players, they really dug in and defended the box very well for the most part. They showed a lot of maturity because they had to stand up to it against a team that were a little older and more physical."