General sale season tickets | Sign up for our exclusive pre-sale
28th March 2022
Ticketing News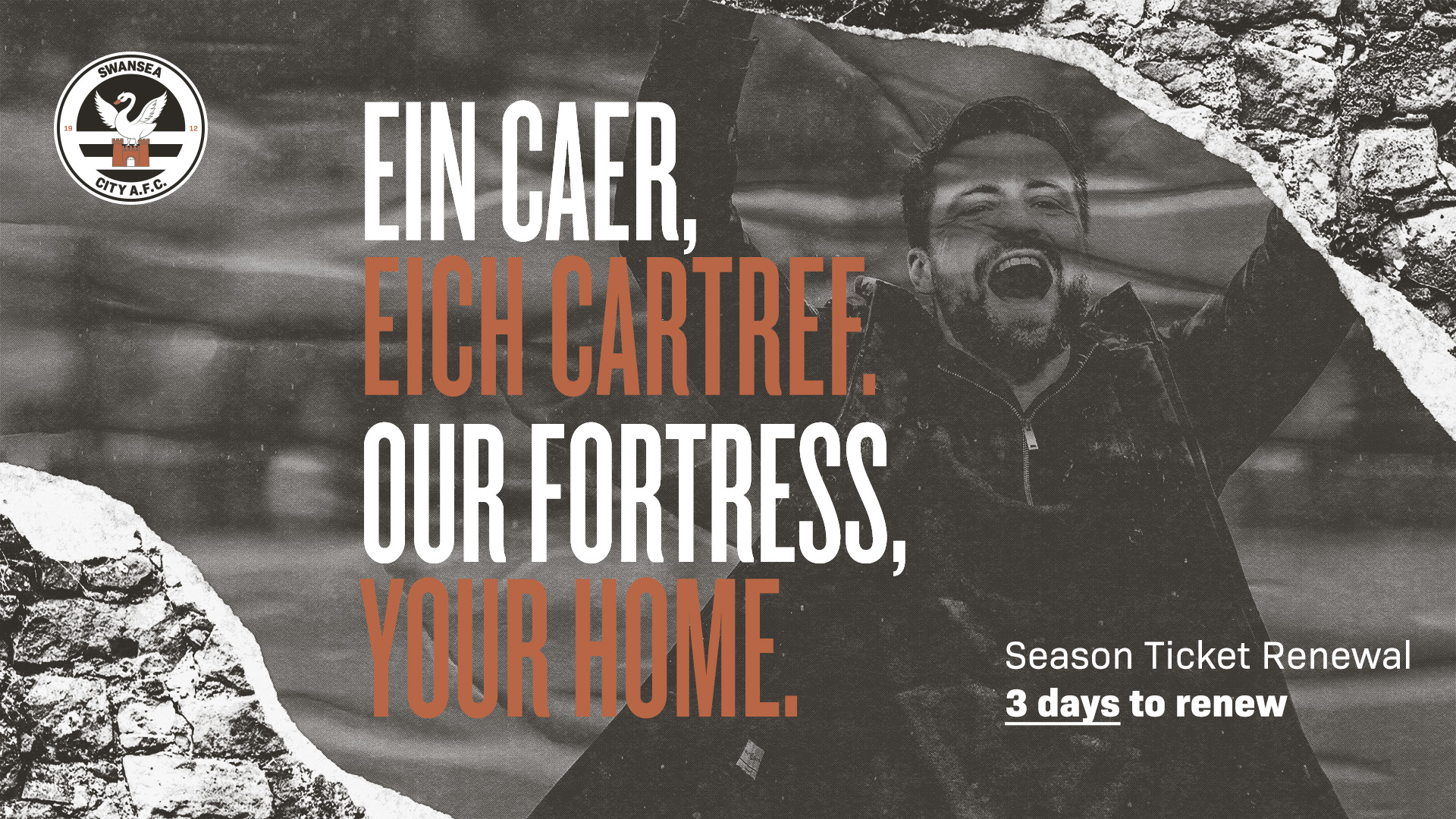 Swansea City would like to remind season ticket holders that the window to secure their seat for the 2022-23 campaign will end on Thursday March 31. 
Any season tickets which have not been renewed before this time will be released and therefore those seats will available to purchase in the general sale, from April 1. 
Between April 1 and April 7, there will be an exclusive pre-sale for supporters who have already registered their interest in purchasing a 2022-23 season ticket.
Simply click below to complete a short form to register your interest and you will be emailed an exclusive link to purchase between these days, allowing you to be one of the first to select your seat(s).
Once signed up, supporters will be sent a pre-sale link to book their tickets at 10am on April 1. Fans without the pre-sale link will be able to book from April 8.
As a club, we hope to continue to build on the momentum of this season and get as many of our supporters to back Russell Martin and our players at the Swansea.com Stadium during the 2022-23 campaign.
Having a season ticket is not just about the game, it is an experience. It means something to look forward to all week, that journey to the stadium with your loved ones and friends, sharing memories and making new ones.
It is about spending time with your football family, made up of those friends you have known for years but also those friends you have met along the way.
Regardless of the result, you spend your time sharing your thoughts with others and counting down the days until you are reunited again.
General sale prices can be found below: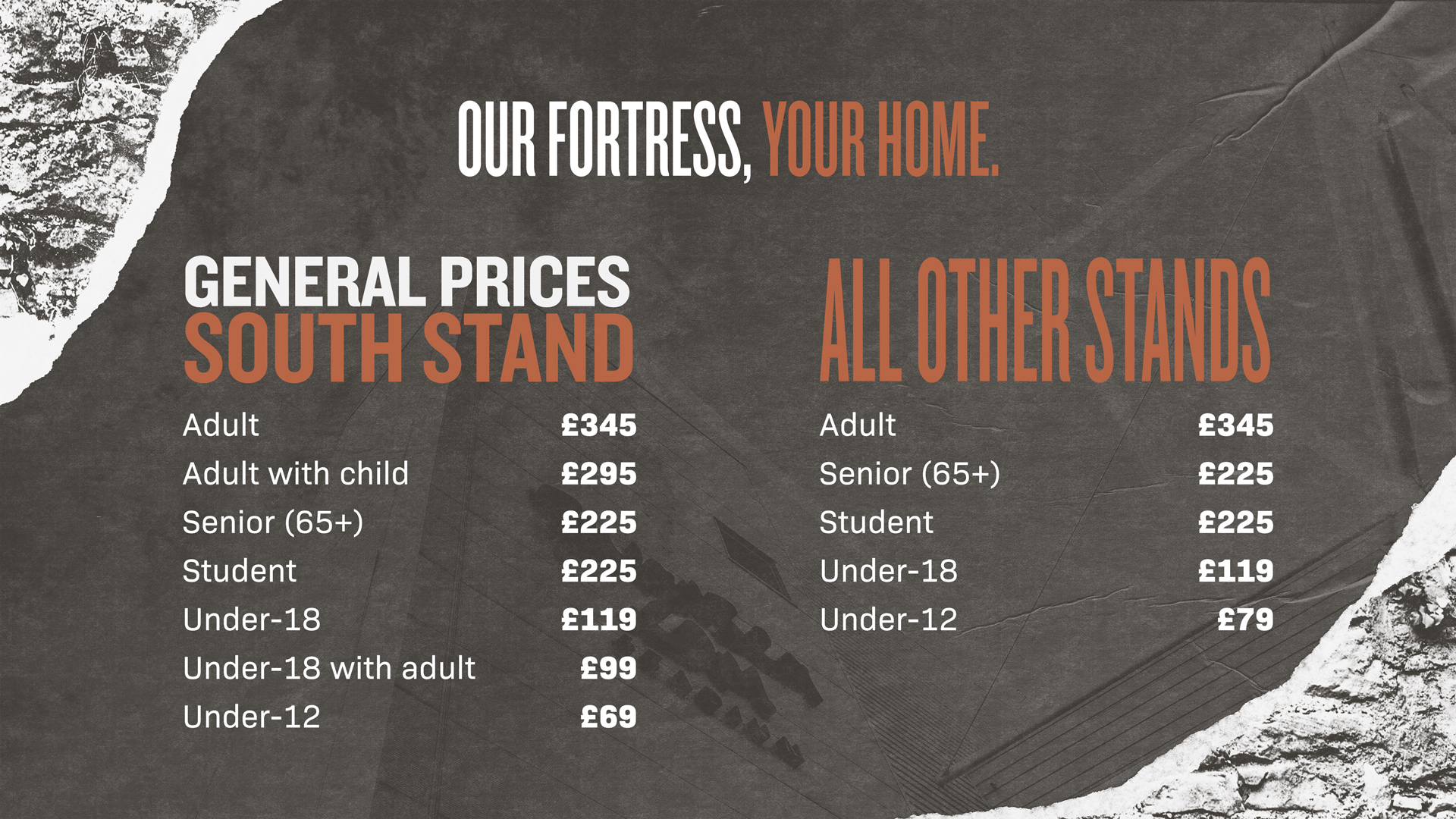 Queries
If you have any issues with your account or have any queries, you are also welcome to email ticketing@swanseacity.com and a member of the team will respond to you.