Geoff Bony | It's always a good feeling to contribute
12th March 2023
Academy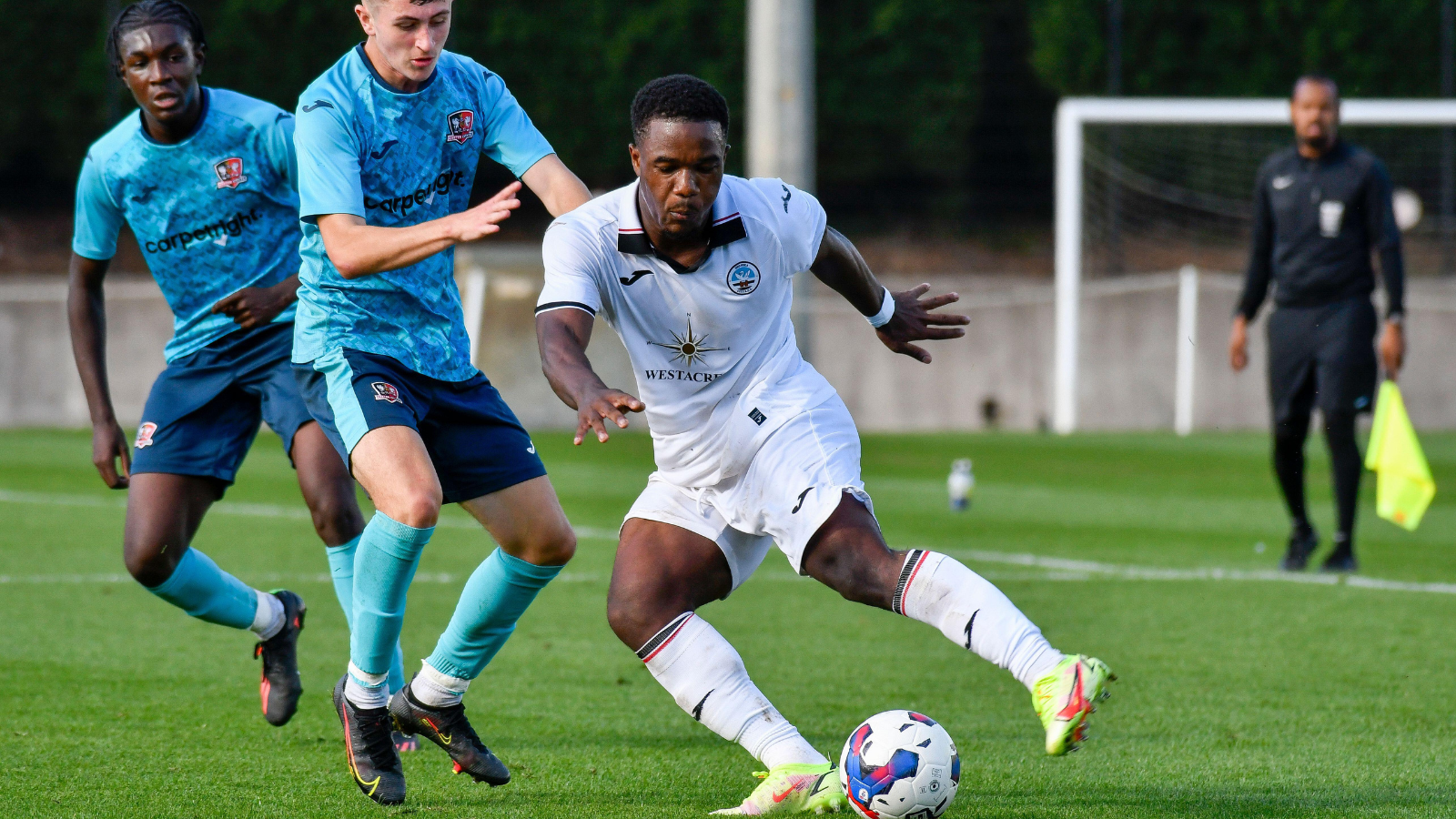 Striker Geoff Bony was delighted to contribute to Swansea City Under-18s' 4-3 victory over Watford after netting a first-half hat-trick at the Hornets' Training Ground.
His first-half showing brings the 18-year-old up to 14 goals this season in all competitions.
The Swans led through Iwan Morgan in the early stages, and the score line was soon doubled through Bony just two minutes later, with the Wales Under-17 international involved again.
Bony went on to complete his hat-trick within 45 minutes, the Hornets pulling one back in the mean time through Aaron Benn.
The first-half started in Watford's favour with substitute Bogdan Marion proving the difference, netting two free-kicks from two chances, but the Swans prevailed to hold on to claim the victory. 
Bony applauds the young Swans resolute effort to defend to the very end, with the Hornets coming close to a draw at the very death. 
"On the whole, I thought we did really well. We thought that we had killed the game, but in the second half, we let them back in," said Bony. 
"It's good learning for us, we need to start to learn how to kill games off and not let teams back into the running. 
"It's always amazing to contribute to the team, and I also have my own personal goals to achieve. 
"I'd like to reach 20 goals this season, there's over a month left to go and I definitely think it's doable, and who knows, I could get more! 
"Towards the end, there was a lot of pressure. Some crucial players come into it, we had massive blocks by David [Roberts] and Richard [Faakye] which eventually led us to getting the three points. 
"The younger ones also played their part, and they did really well. Overall, I thought it was a good team performance, we have elements to work on, but we'll nail those down before next week."