Get the latest Swansea City updates with official app notifications
27th July 2022
Club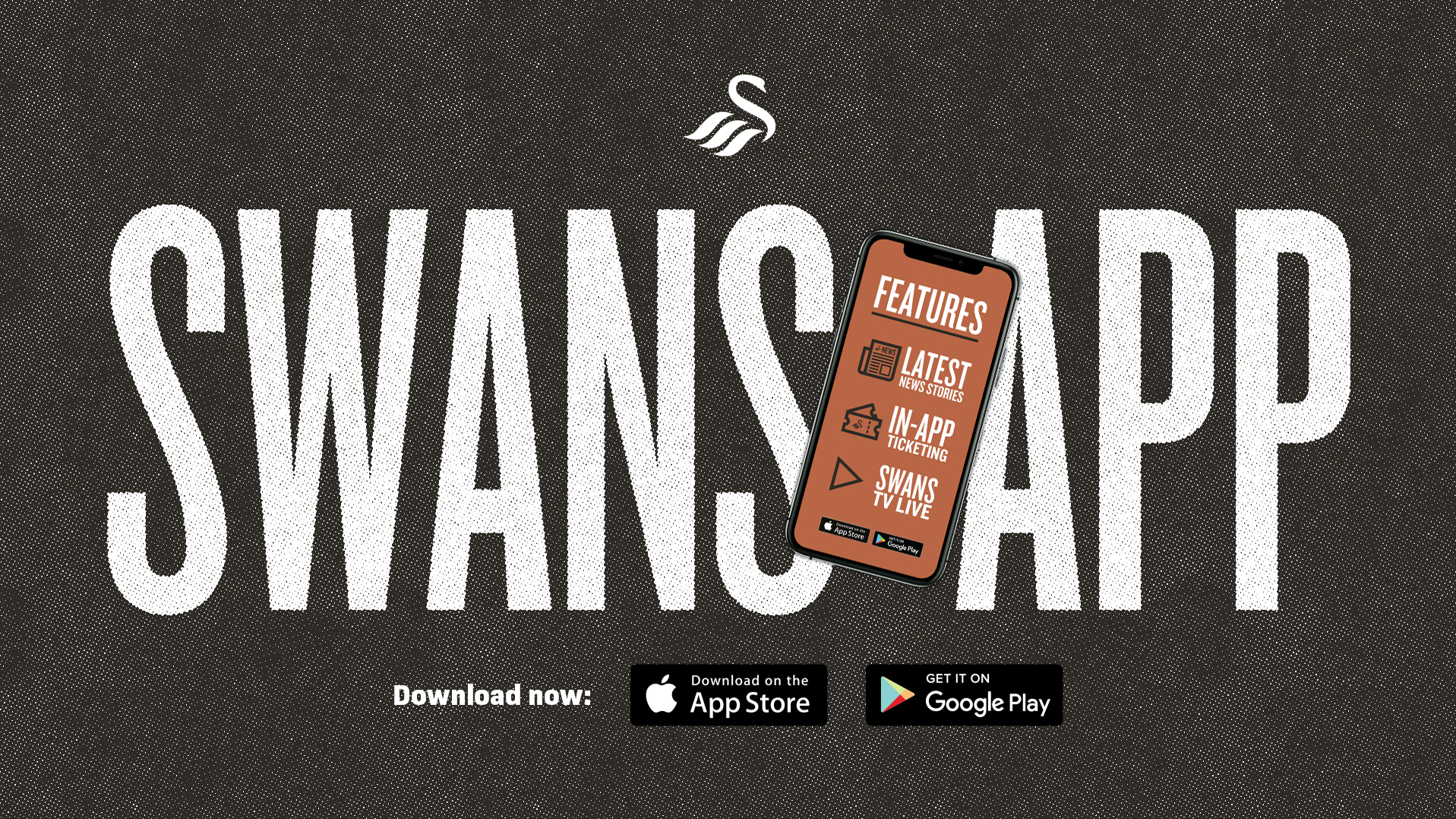 Get notifications for all the latest Swansea City news and matchday updates with the official Swansea City app.
Whether it is the completion of a transfer, the latest news from our pre and post-match press conferences, or score updates from every competitive first-team fixture, the official Swans app has you covered with its push notification service, and you can gain access to it in time for the opening fixture of the Championship season at Rotherham United this weekend.
All you need to do is download the latest version of the app, and set-up all the notifications you would like to receive and you will get all the latest updates as soon as they happen.
The new, user-friendly app can even be personalised to your own preferences so you only receive notifications about the things relevant to you, from the latest Swans breaking news to match and ticketing information.
There are also a number of other benefits for app users.
For example, season ticket holders are able to take advantage of a digital ticket through the Swans app.
Fans can also visit our ever-changing "Swans" section to predict the score and team before the match starts, and then experience live audio and text commentary when the game kicks off, plus a full array of statistics and comments from the boss and the players after the final whistle.
The Swansea City Official App is available to download now for free HERE (iOS) and HERE (Android)