Grimes | Individual success down to united effort
21st May 2019
First team
The midfielder came out on top in the Championship when it came to successful passes, with Grimes making 2,788 in total during 45 second-tier appearances.
He also scooped four awards at the club's end-of-season function, with the 23-year-old named Supporters' Player of the Year, Players' Player, Away Player and Personality of the Year.
Grimes, who featured in centre midfield, left-back and centre-back this season, also became the first player in the Championship this season to complete 50 passes in the final third in a single game during the Swans' 2-0 win over Bolton in March.
And he's pointing to the efforts of his team-mates and staff as a key point in his successful season.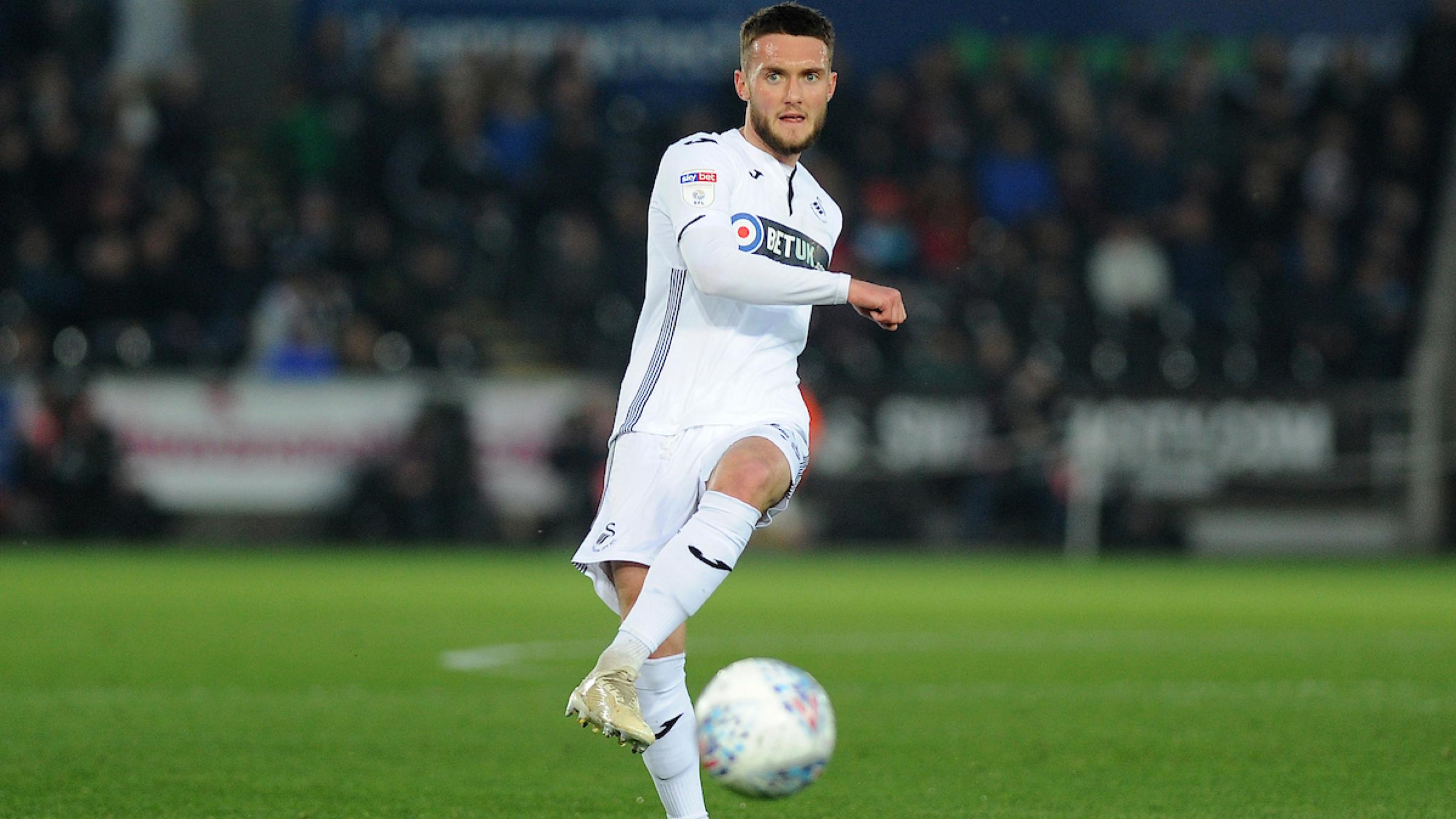 "In a passing team like we are, then you are hugely involved as a midfielder," said Grimes.
"From the goalkeeper to the defence and midfield to the attack – it is also linked and we all know each other's roles.
"It's huge testament to the way the manager and staff prepare the team, and it also highlights the confidence and quality of the players.
"It's a privilege to be part of this team. Everyone deserves credit for a good season and getting back to the way the fans want to us play.
"The last few years the club had gone away from the style of football in order to stay in the Premier League.
"Relegation, despite being an awful thing for the club, gave us a chance to rebuild.
"The manager came in and we took his ideas on board.
"We have a squad that wants to play good, slick passing football. This summer, I felt everyone was on the same page – the manager, staff, players and fans. That really helped us progress in the way we did."