Hard work paying off for Steven Benda
30th September 2022
First team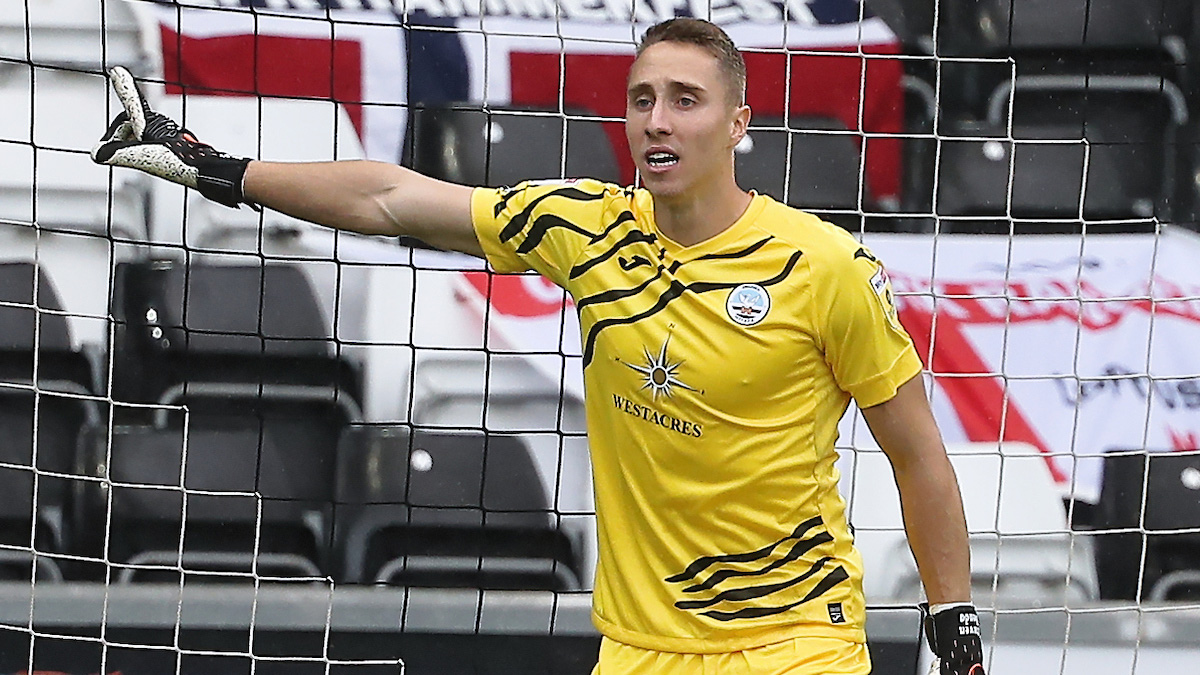 Goalkeeper Steven Benda is relishing the opportunity to be back between the sticks for Swansea City, having done everything he could to be in the best shape should the chance come his way.
The 23-year-old has kept two clean sheets in three league appearances and feels that hard work on the training ground is paying off on matchdays following his recall.
Benda started the first five Championship games of last term, but was replaced by Ben Hamer and then spent time on loan at Peterborough United.
He was a regular start and contributed a number of key saves as Posh battled relegation. before Injury cut his time at London Road short, but he worked hard over the summer to ensure he was ready for match action when called upon by head coach Russell Martin.
Martin has always stressed that he treats the goalkeeper position no differently to any outfield role, with no-one being a designated number one, and that he expects his goalkeepers to push and challenge each other for the starting spot.
"As a goalkeeper or outfield player, you want to play," said Benda.
"That's why you play football, you want to be out on the pitch.
"We've got a really good goalkeeping group with Deano [goalkeeping coach Dean Thornton] as well. We're working really hard in training, we're pushing each other and you need that.
"I'm quite a positive person, I like to work hard and put myself in a position where I am ready. You have to trust in that and hopefully it will lead to chances to play."
Benda admits that – as was inevitable – it took some time to adapt to the high-possession, progressive style of play which Martin has sought to re-introduce at Swansea City.
The head coach had barely a handful of sessions with his players before last season got under way but, with a year under his belt, Benda believes he is now better equipped to thrive.
"I'm not the kind of goalkeeper who just wants to boot it every time the ball comes to me so I like to have the ball," he added.
"It's obviously not the easiest but once you get into it and practice, you get used to it. It can be risky, but when it pays off, you can create a lot of chances.
"I've had a full season learning the way the manager wants to play now, and I had that time at Peterborough which got my confidence up, so I'm in a different place now to where I was at the beginning of last season I think.
"You saw at the start of the last season that it was difficult for the team to adapt to the way the manager plays because we had not had much time together, but once you get more time playing and training in it – you can see we're getting better.
"I think we've improved a lot. We have a really young squad with players who want to improve and get better.
"I think we've got 11 games now in the next couple of weeks, so it was good to have that break. We can concentrate fully now on the next few games."