Harry Darling | Being able to fight back is an important quality, but we know we need to cut out our mistakes
19th October 2022
First team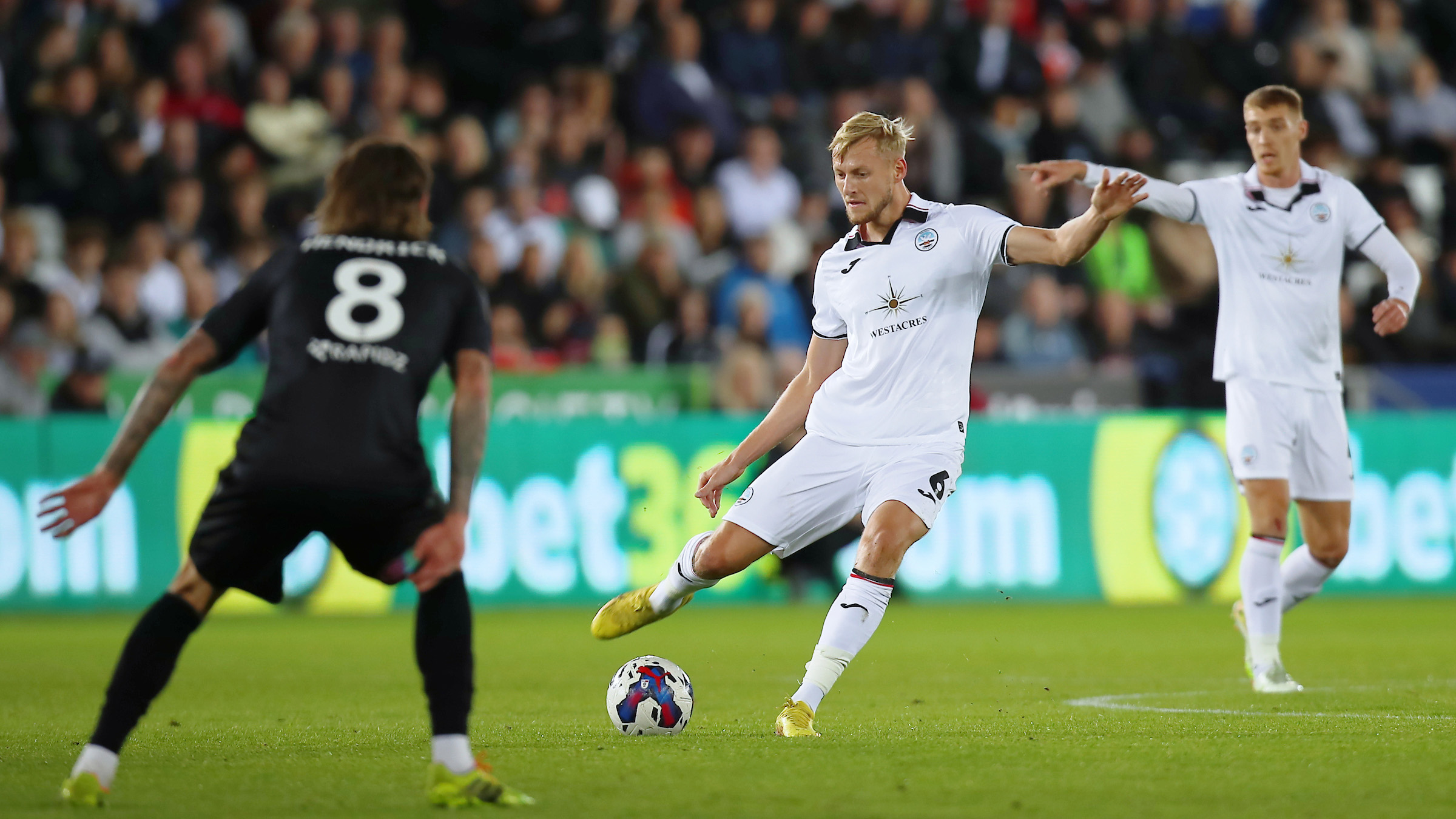 Defender Harry Darling was delighted to be part of another battling Swansea City recovery, but says Russell Martin's side need to eradicate the errors that have left them having to fight their way back into games.
No Championship team has earned more points from losing positions than the Swans tally of 10, with Darling and company having come from behind three times in October alone to take maximum points.
For the second time in two home games, the former MK Dons man – who was in double figures for goals scored for the Dons last term – was on the scoresheet and it was another set-piece move which bore fruit for the Swans.
And while proud of how the squad had shown tremendous courage and resilience to come through tough moments to claim points, he's hoping they can make life easier for themselves as they move forward and continue to improve.
"It was a really poor start," Darling admitted.
"We conceded two very poor goals which we'll look at, but it was brilliant for us to come back from 2-0 down to get the win.
"It's been the story of the season so far – there were two mistakes, one from me and I'll hold my hands up for that – but it's two mistakes that we need to cut out because 2-0 down is hard to come back from, especially in this league.
"AP [set-piece coach Andy Parslow] has been brilliant with us. We worked on that all of Friday, those runs especially, and I was just glad it went in the back of the net.
"I put it all down to Lats [Joel Latibeaudiere], if you watch it, it is brilliant from him. All I had to do was get it on target and luckily, it's gone in.
"We'd said we wanted more of the same really in the second half. We had those two mistakes, but we'd kept them pinned back and we'd done really well with the ball and then we did well to get the other two goals and win the game.
"Especially after Saturday, which was a tough afternoon, we showed real resilience and we got the goals so it's a really good trait to have."