Harry Darling | I've never scored a goal like that before
31st July 2022
First team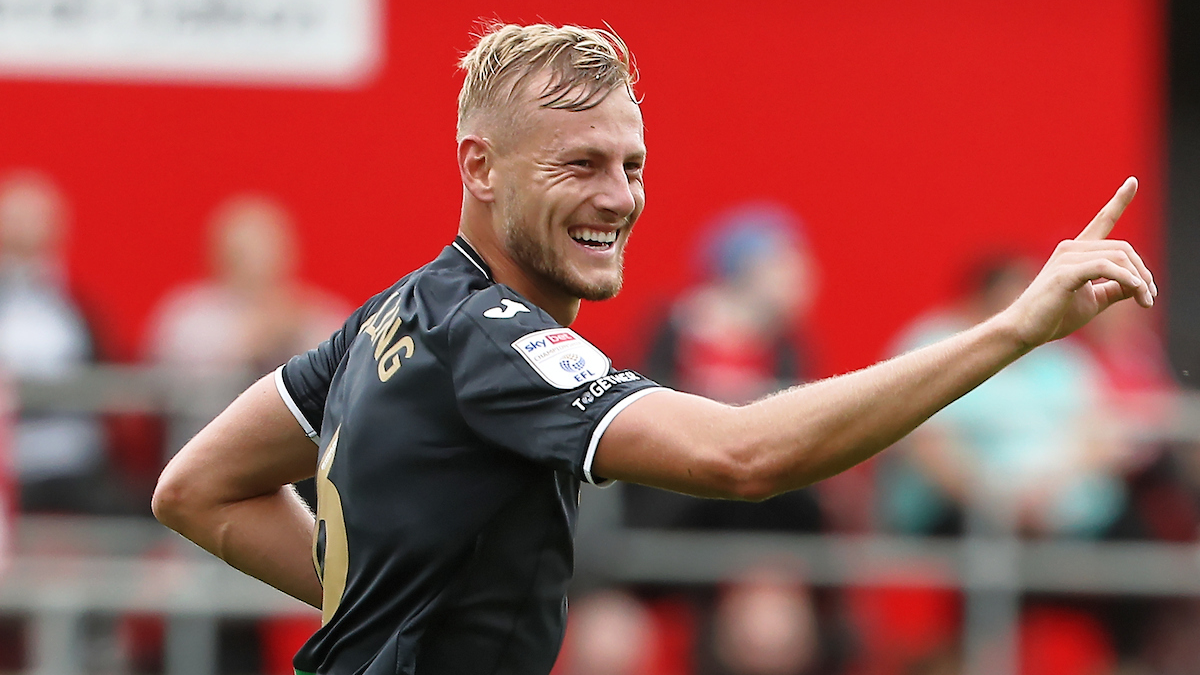 Harry Darling admitted he surprised even himself with the stunning strike that marked his Swansea City debut with a goal and helped Russell Martin's side secure a draw at Rotherham United.
After the hosts took an early lead through Chiedozie Ogbene's flicked header, it looked like it might require something special to break down an experienced Millers' defensive unit, who conceded just 33 times last term on their way to promotion from League One. 
And something special is exactly what Darling delivered, with a sensational finish from about 25-yards out as the centre-back's unerring effort rifled into the net.
"I've never scored a goal like that in my life. It's definitely my best goal," said Darling, who netted 10 times for MK Dons last term.
"I just got it and they hadn't really closed me down so I thought, 'why not hit it?' Luckily it's gone in.
"I think it'll be hard to replicate that goal, but I hope there are more goals to come from me.
"It was great to score but there's some frustration that we weren't able to win the game, but they're a good team.
"They got promoted last season, and they came up for a reason.
"We are a bit disappointed, but we'll take the point and move on to next week."
Despite the result, Darling was pleased with his debut and believes there is plenty to build on ahead of next week's home match against Blackburn Rovers.
"It's such a good way of playing because we have so much of the ball," he added.
"The fans are brilliant. I can't wait to play at home and hopefully I can score a goal like that at the Swansea.com. That would be lovely."