Haverfordwest hosts successful Swansea City fans' forum
21st November 2019
Club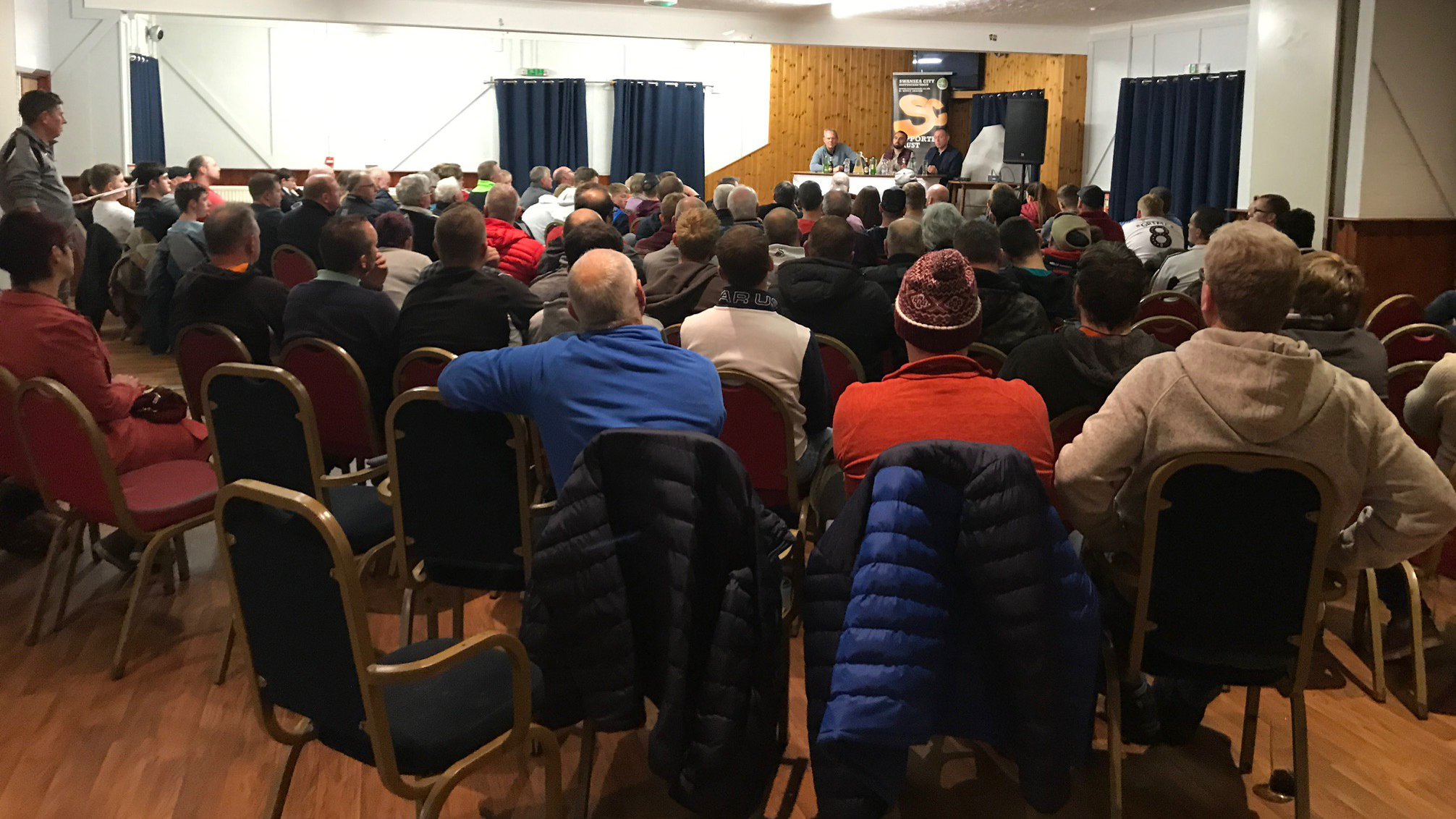 Swansea City held a successful fans' forum in Haverfordwest on Wednesday evening.
Swans chairman Trevor Birch, head coach Steve Cooper and sporting director Leon Britton answered a wide range of questions from a packed audience for over two hours.
The event was organised by the Pembrokeshire Jacks Supporters Club in conjunction with the Supporters Trust.
"It was a very enjoyable evening,'' explained the Swans chairman. "It once again hit home to me how passionate our fans are about their football club.
"It was our second fans' forum event of the season after our opener at the Liberty Stadium. The unbelievable support we have outside Swansea was clearly evident on the night and reinforced our belief that it is very important we 'hit the road' to speak to as many fans as possible.''
The club plans to hold more fans' forum events across the season.