"He represents the club so well" | Matt Grimes brings up his 150
19th April 2021
First team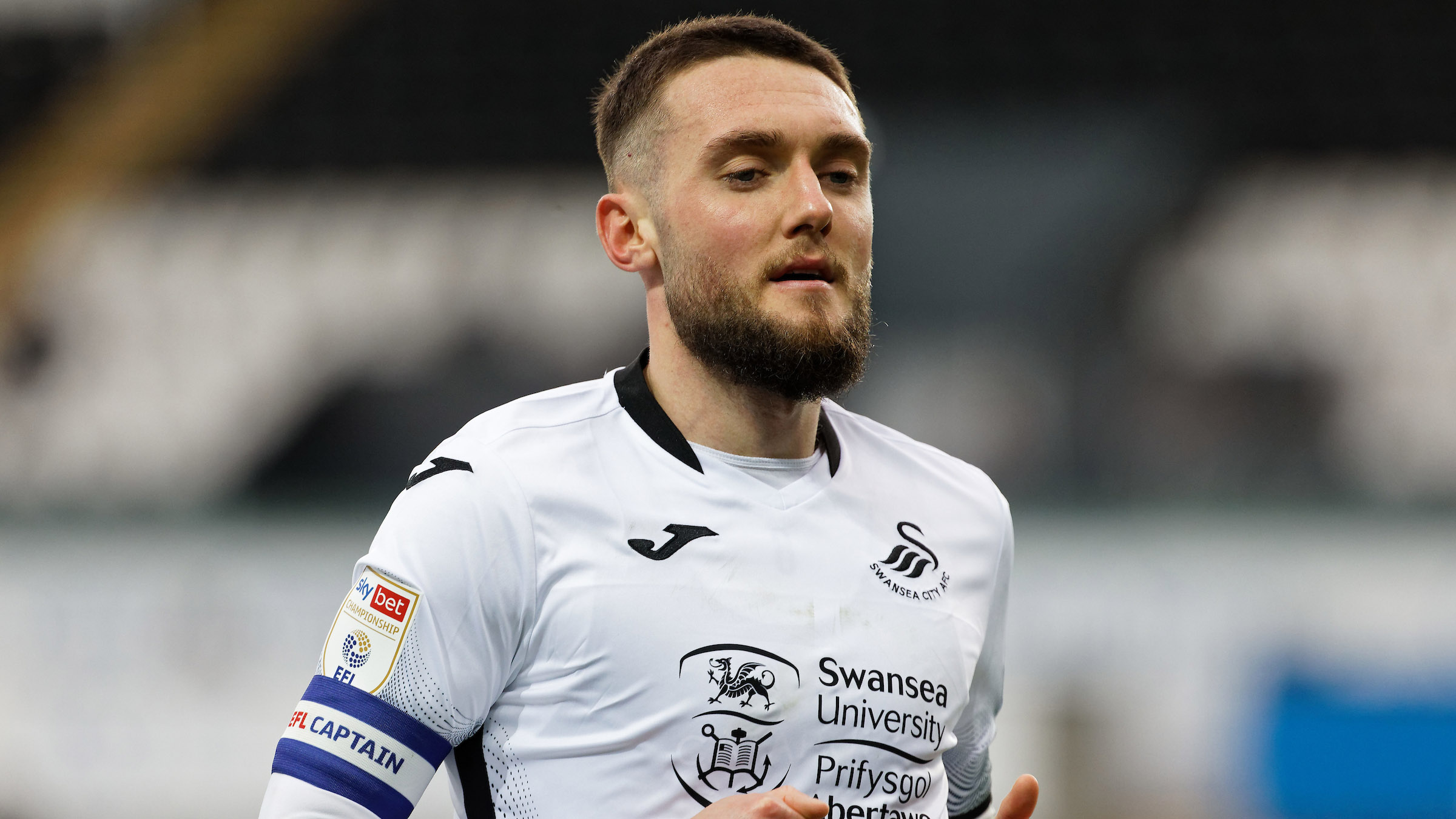 Vice-captain Andre Ayew has been among the Swansea City players to praise the influence of Matt Grimes after the skipper made his 150th appearance for the club.
On the same day Wayne Routledge reached 300 outings for the Swans, Grimes also brought up a notable landmark in that weekend draw with Wycombe.
The 25-year-old has not had it easy since joining from Exeter in January 2015, having to bide his time and spend a handful of spells out on loan with the likes of Leeds, Blackburn and Northampton.
But he quickly became an integral figure during the 2018-19 campaign, and he was handed the captain's armband by head coach Steve Cooper in the summer of 2019.
He has been a near ever-present during the last three seasons and Ayew, who first came across Grimes during his first stint in SA1 during the 2015-16 campaign, has nothing but praise for the midfielder.
"He is an impressive guy, and he is always working to get better, but he always seems to play well," said the Ghanaian.
"He was at the club during my first spell, so I have known him a long time now.
"Now he is the captain, he is growing as a player and as a person all the time and we just want him to keep that going.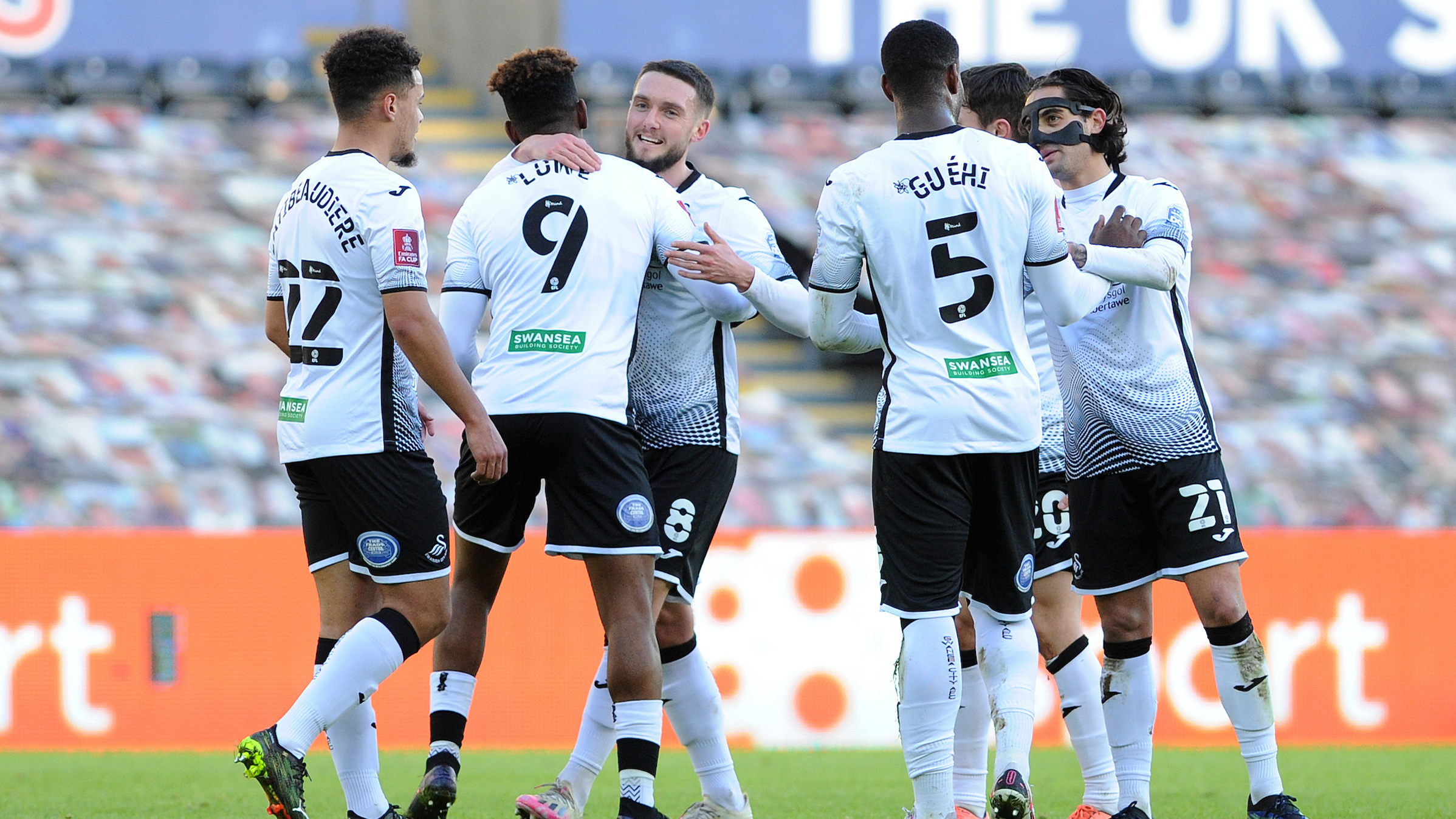 "I hope he has many more games to come for Swansea City, because he represents this club really well.
"I am proud of him, and we are proud of him, and I am sure there is a lot more to come."
Connor Roberts has been alongside Grimes for the vast number of those 150 games, with the full-back himself closing in on that particular milestone, and he echoed Ayew's sentiments.
"We know Grimes is a good player. He has not had it easy, he came up from the lower leagues and had some loan spells but he has played a lot of games for the club over the last few seasons," said the Wales international.
"The impressive thing about it is that in the majority of those games he has played well, he has had that level of consistency in his performance.
"He's an important player for us, and the more games he can play for us and play well in the better."
And Grimes' fellow midfielder Korey Smith was another to pay tribute, and revealed the impression his current team-mate had made on him from afar before his own move to SA1.
"It's unbelievable when you consider how young Grimesy still is," said Smith.
"It's 150 appearances for the club and he has now been captain for the last two seasons, so the majority of the time he has played in Swansea colours he has also had the armband.
"I think that sums him up, and the future is so bright for him. He is at the peak of his powers, he is an amazing player with a wand of a left foot.
"He is a brilliant person off the field too, it's been great to get to know him. I'd played against him and always thought I would like to play with him because he was always so good.
"I've liked playing with him and I hope that continues for a long time."