History Makers | 1980-81 | Part Two
4th May 2021
Features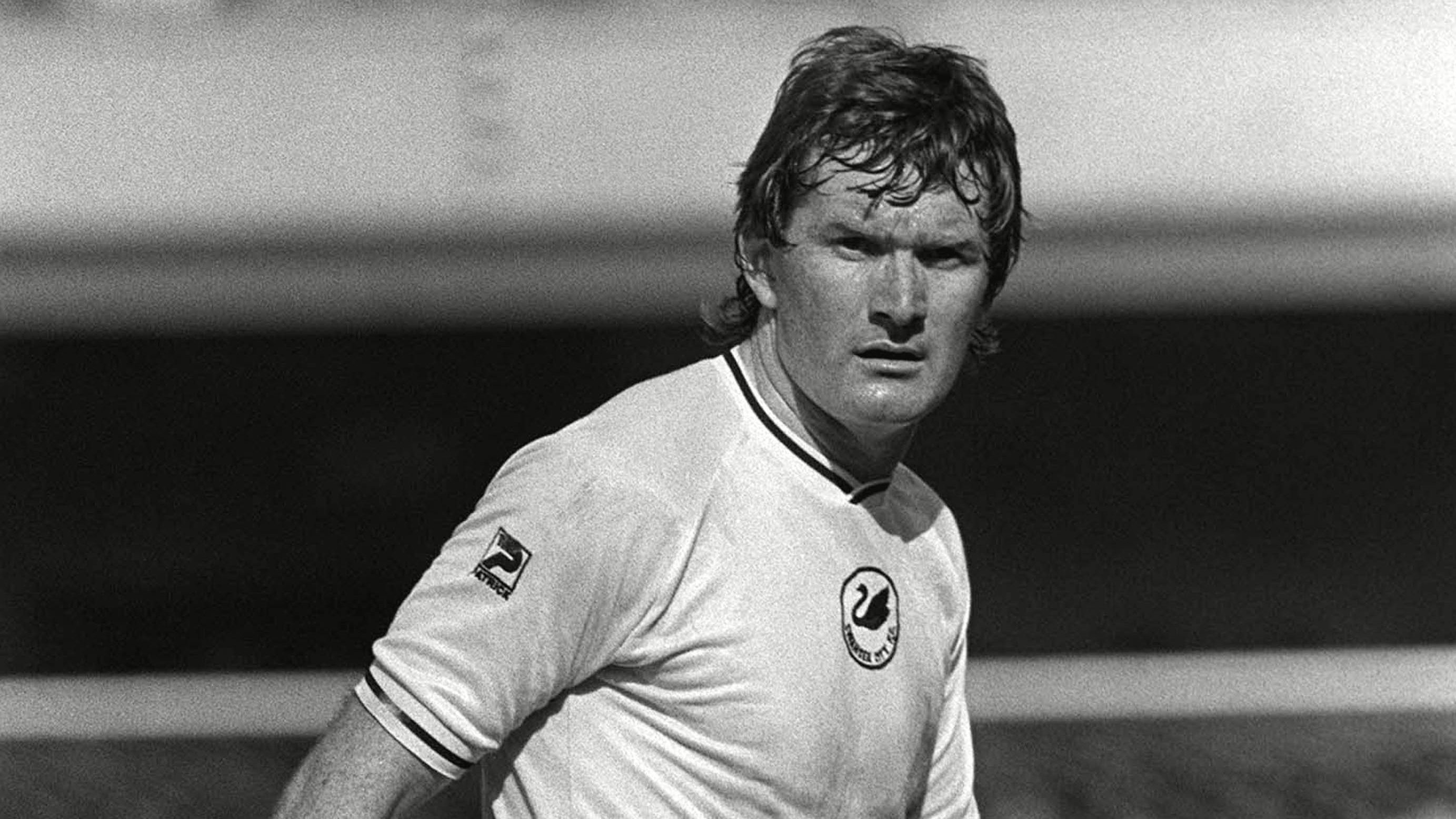 In the second part of our series of features on Swansea City's historic 1980-81 campaign, Leighton James takes little time to make an impact for his new club, John Toshack's side get themselves right in among the Second Division pacesetters, and the wheels are in motion for the King to return home.
It took the Swans a little time to find their feet at the outset of that 1980-81 campaign as John Toshack's men won one of their first six games in all competitions, with the victory coming courtesy of goals from Brian Attley and David Giles against Shrewsbury.
But they would soon find their stride, losing just two of 17 league games between October 1980 and the start of January 1981.
Within that run were some resounding successes. There was a 4-1 triumph at Bolton with goals from Leighton James and Neil Robinson complementing a brace from Alan Waddle.
Waddle was again on the scoresheet in a 3-0 win over Oldham at the Vetch, with Giles scoring twice, while James netted a hat-trick against former club Derby in a 3-1 home win.
It was a sign of what was to come as the summer signing hit the ground running in Swansea colours. James, a Gorseinon boy, would end the season as top scorer with 16 league goals to his name (18 in all competition), and caused defences no end of problems whether working with Robinson or Dzemal Hadziabdic on the left flank.
If defenders offered James the outside, they would be beaten all ends up with the promise of a threatening cross to follow; offer him to go inside and he was liable to find room to get away a shot on goal.
The likes of Toshack, Charles and Curtis knew just how good the former Burnley man was, and they are in no doubt as to the quality he brought to the Swans.
"I'd played with Leighton for Wales, so I knew about him a lot. He could be a difficult customer at times, but I got on great with him and he was a fantastic talent and a lovely lad," says Toshack.
"I knew what coming back to Swansea meant to him, because he loved the club.
"He scored some super goals for us. I would have him in any side that I managed."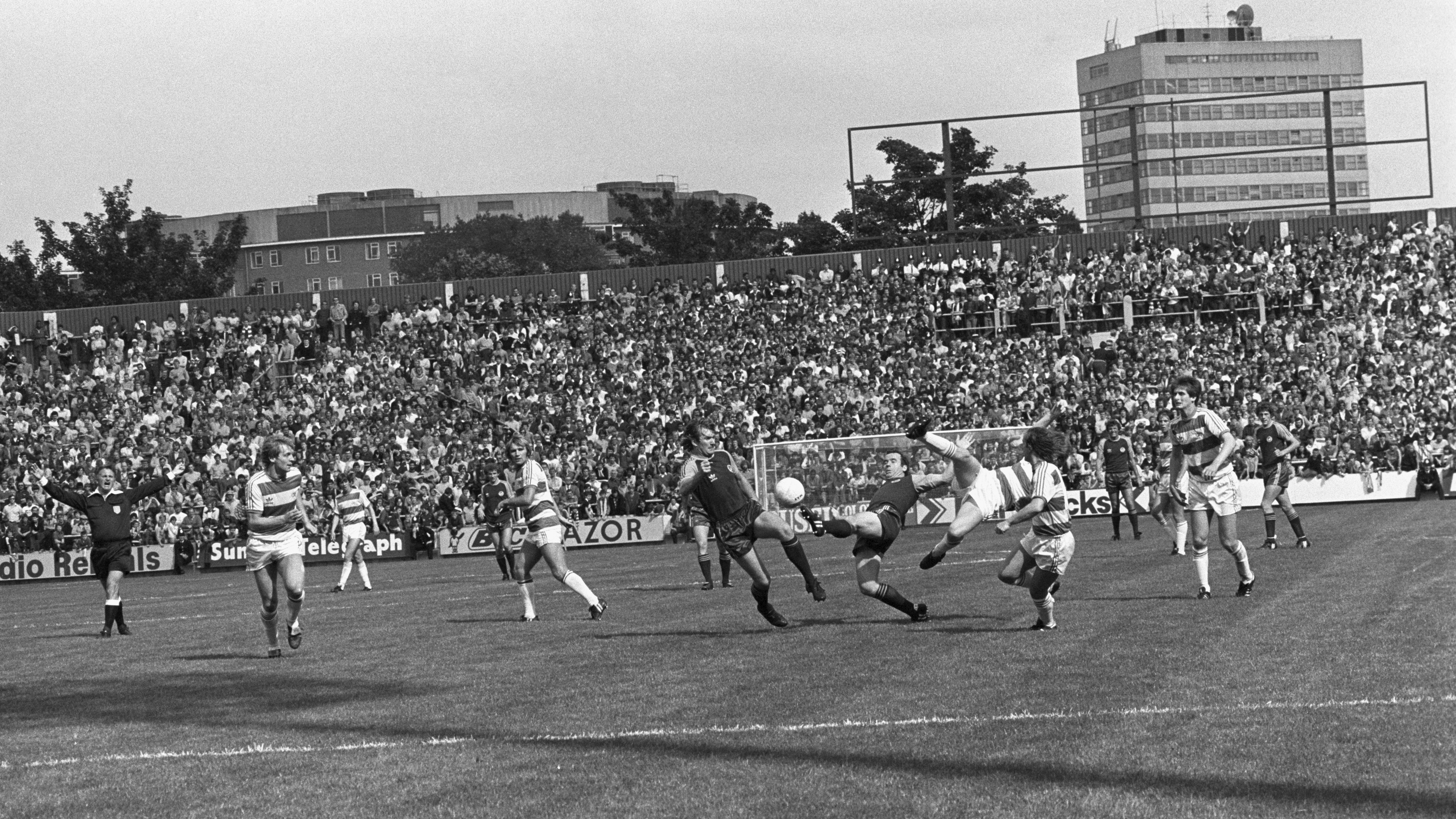 Charles would be among the beneficiaries of his compatriot's exhilarating wing play.
"Leighton was a great talent, as were many of the boys in that side. You look at Curt and Robbie too," says the former striker.
"But Leighton really could be incredible. He could tell you what he was going to do, and then go and do exactly that, that's how good he was.
"Curt was similar, they would have been a nightmare to play against."
"He was an unbelievable player," adds Curtis.
"With Leighton you could never really tell if he was right or left-footed, he was that good.
"Defenders did not know what to do with him.
"I would certainly rank him right up there with the very best players I ever played with. What a player."
Important wins kept coming, Waddle scored the winner at his hometown club Newcastle before Charles, back from a hamstring injury, scored the only goal against Grimsby.
That October win at the Vetch saw Swansea climb to their highest league position in 25 years and, while there were defeats to Orient and West Ham, the upward trajectory continued as Preston and Chelsea were seen off in quick succession.
"Things were going well, but Tosh was always there to bring you right back down to earth," says Charles.
"You gain confidence and you do get to a point where you are looking and thinking about how many points you might need, or how near you are to the top.
"The thing with Tosh was he would stamp that out. It was about taking care of what was next."
"We were winning more games than losing and rising up the table," says Nigel Stevenson.
"That confidence had been growing for a few years and we believed in ourselves.
 "You can go back to when we played Spurs when we were in the Third Division at the Vetch and they were in the First Division and were a phenomenal side.
"We drew 2-2 and went up to White Hart Lane the following week and actually beat them 3-1 so that gave us enormous belief.
"We realised things were about to change then, and it snowballed from there."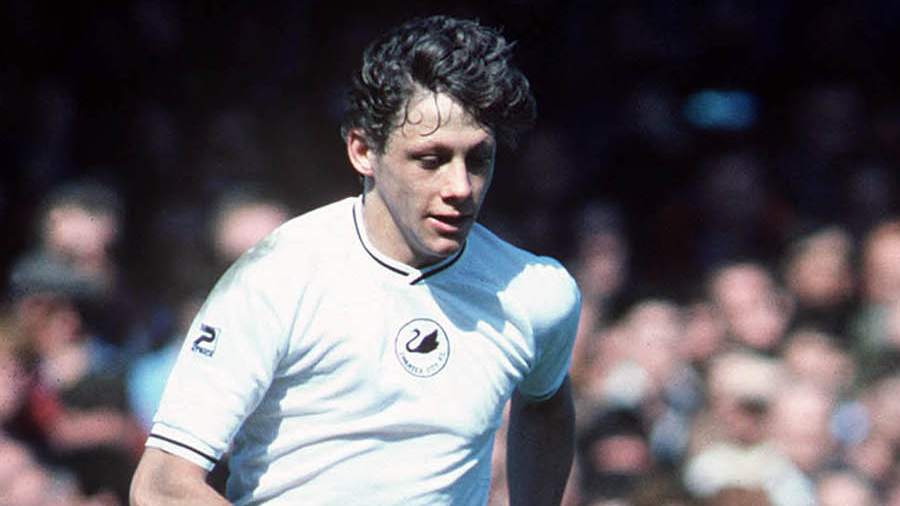 Meanwhile, in the background, work has been under way to bring Curtis back to the Vetch barely a year and a half after he had made the move to Elland Road.
"It was Les Chappell who I spoke to a bit, he came up to Elland Road to watch me play in a reserve game and we had a chat afterwards about how I was feeling," says Curtis.
"I was feeling my way back to fitness, and he was asking me more about how I felt than how I was playing as I was not back at the level I wanted to be at in that period.
"He asked how I would feel about coming back, and I did not need to be asked twice.
"I knew the players, I knew the manager and I knew we were going to be challenging at the top of the table for promotion.
"It was such an easy decision, and I will always be so grateful to Tosh and the club for bringing me back home.
"It was a chance to rebuild my career, and there was no better place to do that."
The deal was wrapped up in time for Curtis to be unveiled in front of the Match of the Day cameras as Newcastle visited SA1 on December 13, 1980.
The day could hardly have gone better as Toshack's side secured a 4-0 victory with Leighton James, Robbie James (2) and Jeremy Charles on the scoresheet.
With Curtis' arrival, Waddle departed after scoring a number of crucial goals during his time with the Swans and offering a prodigious aerial threat.
The popular Waddle would be missed, but there was no disguising the delight at having Curtis back in the fold.
"I remember saying to Curt when he left that I'd keep half of the money we had for him and I'll buy him back in a few years," says Toshack.
"Getting Curtis, James and Charles back again, that was vital. Looking back at that last goal at Preston, we were 2-1 up and hanging on, and it went from Curtis, James, Charles. . . .bang. That was the goal that got us up – I can see it now.
"It was great for Curt to come back as he hadn't been too successful at Leeds."
"He was an exceptional talent and it was great to have him back," adds Charles.
"It was a huge boost for us, because in full flow he was brilliant, and any side would have loved to have had him in their team.
"He had the bad injury at Leeds that had put him back, but it was such a benefit to have him back and it's a boost to see a player like that come in."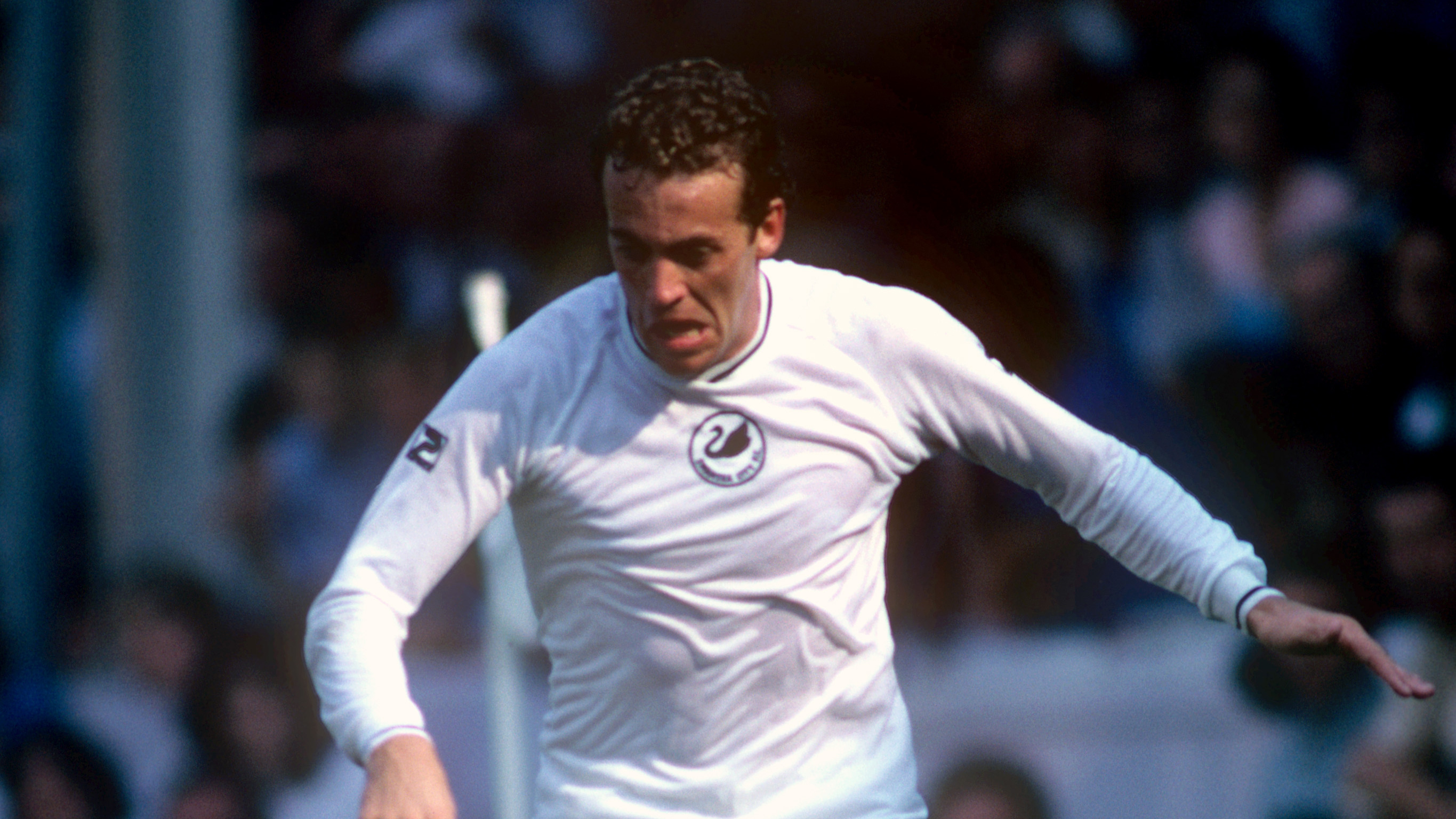 Evans was also delighted to see his friend return, and believes Curtis' re-signing actually played a part in him breaking back into the side over the final months of the season, having seen Brian Attley hold down the right-back slot for much of the season.
"You are always glad when a player of that calibre joins," said Evans.
"To be honest, we got on so well I feel it helped me get back in the team because Tosh could see the understanding we had.
"He knew we had heart and, fair play to Tosh, he stuck with us once he gave us that chance.
"I had always kept in touch with Curt, I hated seeing him injured after that challenge with Peter Shilton, it crushed his knee. He was told he would not play again.
"Just think of what he would have missed out on had that been the case."
Curtis would enjoy a dream second debut for the club, coming on with the game goalless at home to Watford and scoring from the spot just three minutes later after Robbie James had been brought down in the area.
Not that the man himself was expecting to take the spot-kick.
"That's the sort of thing that shows you how many friends you have in football," laughs Curtis.
"I was on the bench, there was only one sub in those days, and it was a pretty tight game with about 20 minutes left.
"Tosh told me to get ready to go on and, in no time at all after I went on, we got a penalty.
"I had replaced Leighton James who was the penalty taker, but everyone was walking back to the halfway line.
"I was not the penalty taker, I had never taken a penalty and I didn't really like taking them.
"But everyone else had left me to it, and thankfully it went in.
"If you see it, it's one of the worst penalties ever. I tried to put it in the corner and ended up sending it right down the middle. Thankfully the keeper had dived already.
"It was a great start to my comeback."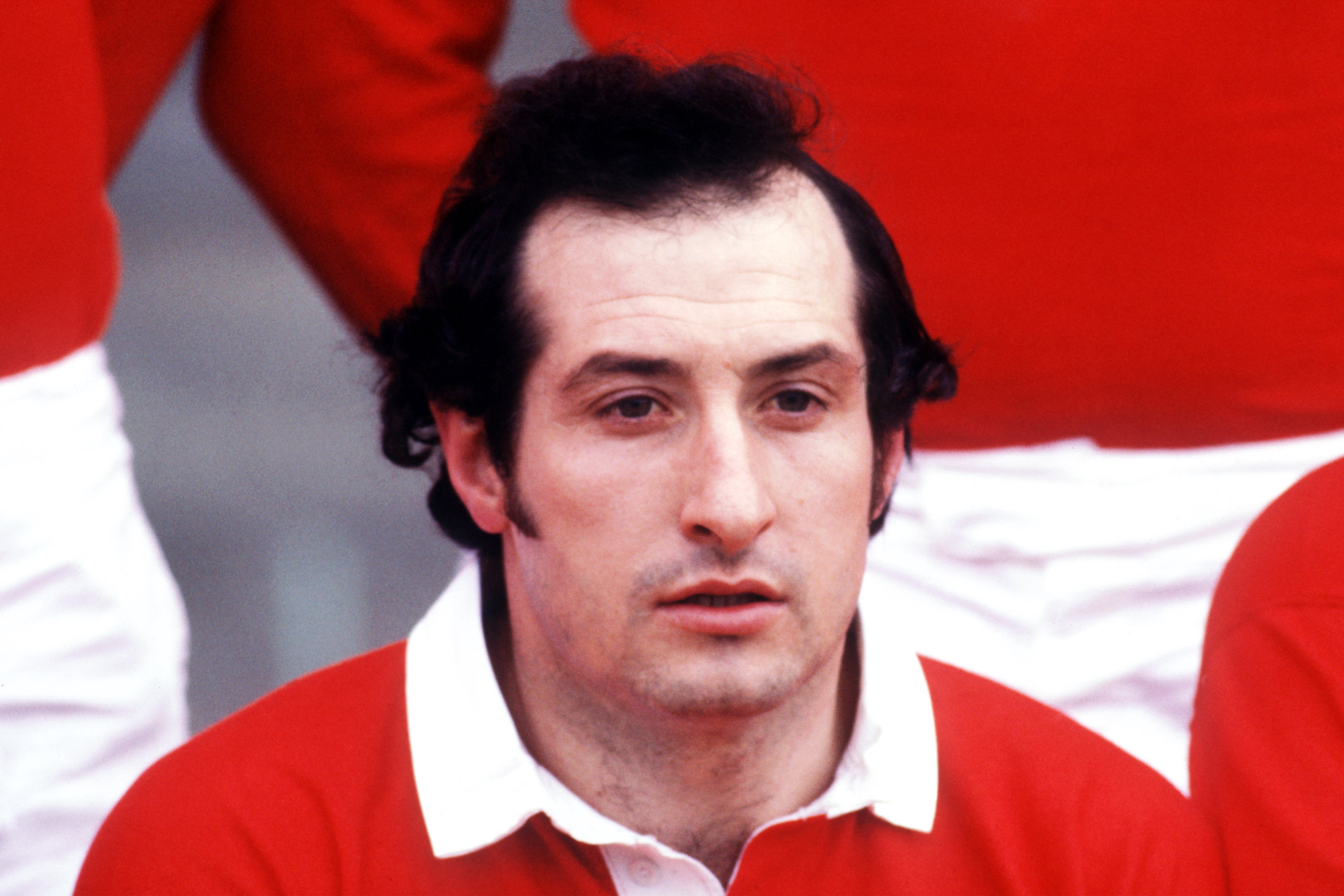 Around this time the club also brought in a gifted player more synonymous with the game of rugby union.
Gareth Edwards was one of the greatest players to play the oval-ball code, but the Swans fan was given the chance to train with his hometown club.
He would not feature in a competitive first-team fixture, but his presence allowed his team-mates to tap into his unquestionable knowledge and expertise when it came to producing sporting excellence.
"He was absolutely brilliant, he would train with us and he was someone who was used to having to be at the top of his game," says Charles.
"He was one of the best rugby players in the world, and he is still viewed as being one of the best.
"To have him around us, like a team-mate, sharing his stories and his insight would get you going.
"I know he didn't play a first-team game but I'm sure he played for us in Chris Lawler's testimonial."
"It was surreal. He did play for us in Chris Lawler's testimonial and being in the same dressing room as Gareth was incredible really," adds Stevenson.
"You think of all he achieved in rugby. I've played in a lot of charity matches over the years and there are a lot of ex-rugby players, like Phil Bennett, who probably could have made a career in football.
"It got the club a lot of publicity, but he had talent too even though it wasn't his first sport, if you like."
When Bristol Rovers were beaten on Boxing Day the Swans sat second in the table, and were narrowing the gap to leaders West Ham.
However, with all in the garden appearing rosy, an FA Cup defeat at Middlesbrough was to trigger a nightmare run that would put Swansea's promotion hopes in jeopardy and see Toshack show his willingness to be ruthless in order to reverse the slide in fortunes.