History Makers | 2013 League Cup | Liverpool and Middlesbrough
22nd February 2023
Club
Next up was a Halloween night tie against Liverpool and former boss Brendan Rodgers. The Reds were the trophy holders, having beaten Cardiff on penalties in the 2012 final, but were undergoing a period of transition under their new boss that would see them become genuine top-flight title contenders the following season.
That was all in the future, though, and it would be Rodgers who would endure a nightmare evening.
And, all these years later, one player clearly remembers the pep talk Michael Laudrup delivered to his players, who were widely viewed as underdogs.
"I remember the speech Laudrup gave to the team prior to the game," recalls goalkeeper Gerhard Tremmel.
"He told us to just take away the fact that it's Liverpool and just see them as if they just had red shirts on, and to enjoy the game. 
"The fact that Brendan Rodgers didn't put his best squad out played into our hands, as we had put out a very strong team. Most of our squad were starting 11 players. 
"We had a momentum in the game, and then the belief was growing during the game that we could win, and we can get one step further." 
The Swans dominated the opening half and led through Flores' header.
"He's a crazy guy," says Michu of his fellow Spaniard with a chuckle.
"He has one of the best hearts of anyone I have met in my career because he is a really good guy, a really funny guy.
"He scored a header I remember and he was crazy in the celebrations because he is a crazy guy but he's a really good person."
Nathan Dyer would double their lead after the break; by which time Rodgers had sent on Steven Gerrard, Luis Suarez and Raheem Sterling.
"I've seen it back a few times," says Dyer of his finish to a thrilling counter-attack.
"I think we were defending and we won a few headers and it broke. I remember four of us just sprinting down the pitch.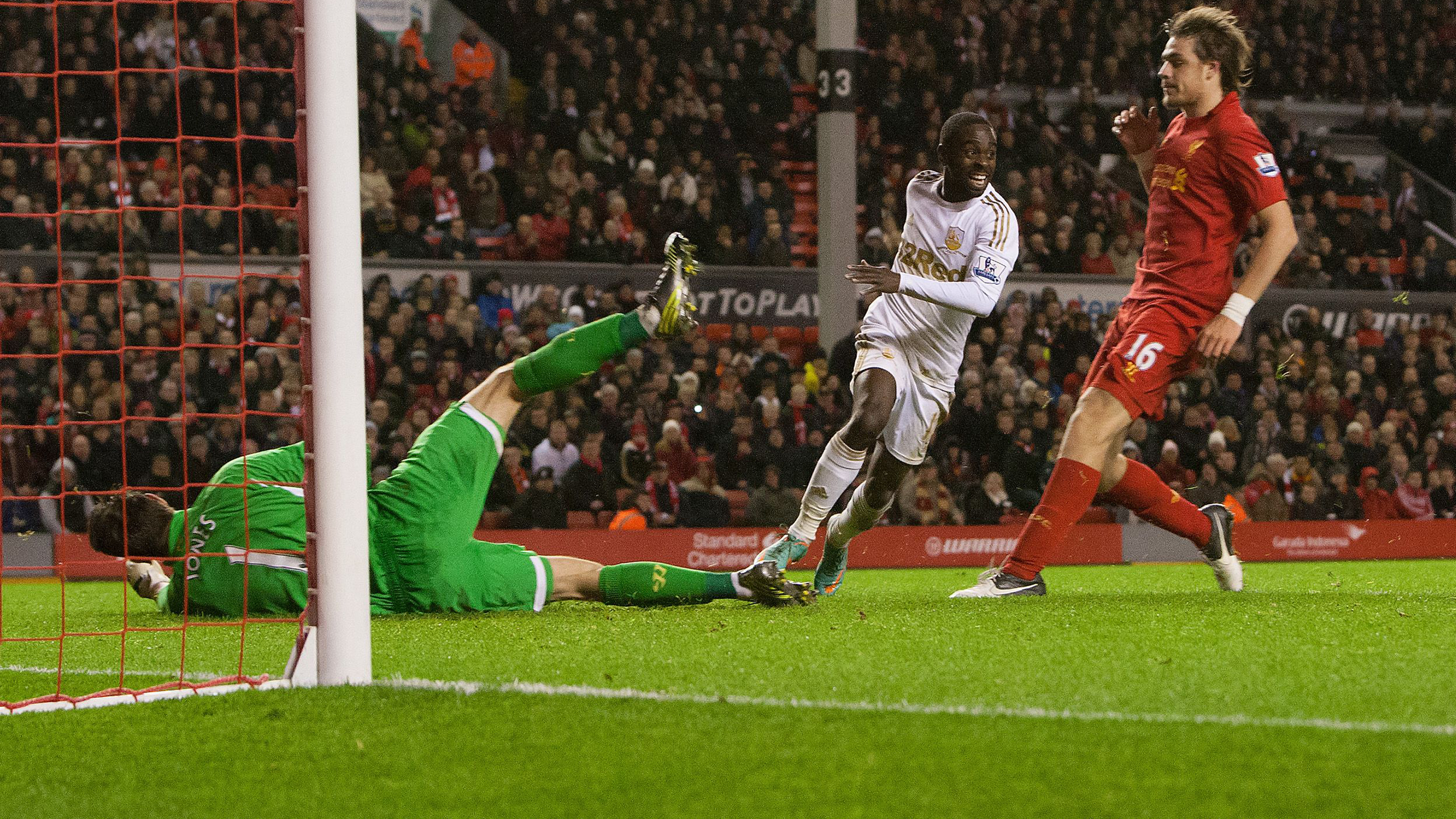 "We were unbelievable at counter-attacking at that time with the free movement we had and the pace in the team.
"I remember saying to myself, 'let's go'. I ran as fast as I could and luckily it fell to me and it was a nice tap in.
"I think it speaks volumes when they have to bring on their big name players. It shows that they were under the cosh and they have to look good so they needed to bring on their players, but I think by that time, we were already in the swing of things. I don't think there was any stopping us at that point."
Suarez pulled a goal back, but Jonathan de Guzman finished off a sweeping counter attack in stoppage time to put the tie to bed and claim a famous victory; Swansea's first at Anfield.
"It was incredible. I grew up a Liverpool fan so playing at Anfield was a big thing but to win there as well and to get applause from a small amount of their fans meant a lot," said skipper Ashley Williams.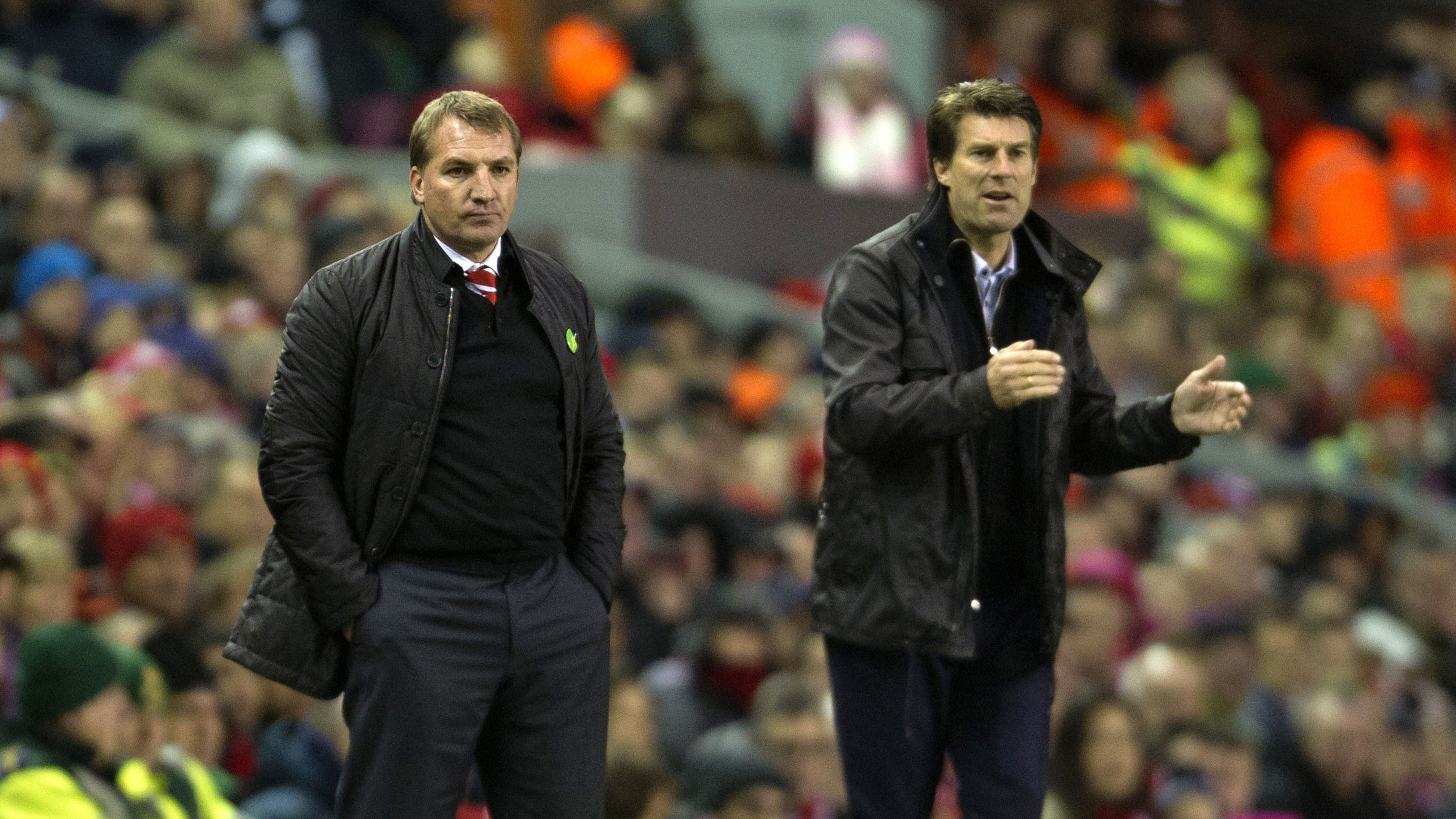 "I've been fortunate enough to have achieved a lot, but that's one memory that does stick out because to play in such a famous stadium against a famous team.
"And in that era, it felt like everything was a first, we broke lots of records. It was the first time we'd won there, it was the first time we'd reached a quarter-final.
"Everything was fresh and new and it felt like we had no fear.  We were just enjoying ourselves and enjoying our football."
"You have that kind of feeling on the pitch, when you see how the game goes. They weren't pressuring us intensely, everything that they tried, we could block them away," adds Tremmel.
"Our defence at that time was phenomenal, they didn't have many chances, also. 
"It was a great time for the club. It was the club's first ever win at Anfield. A huge milestone for Swansea City."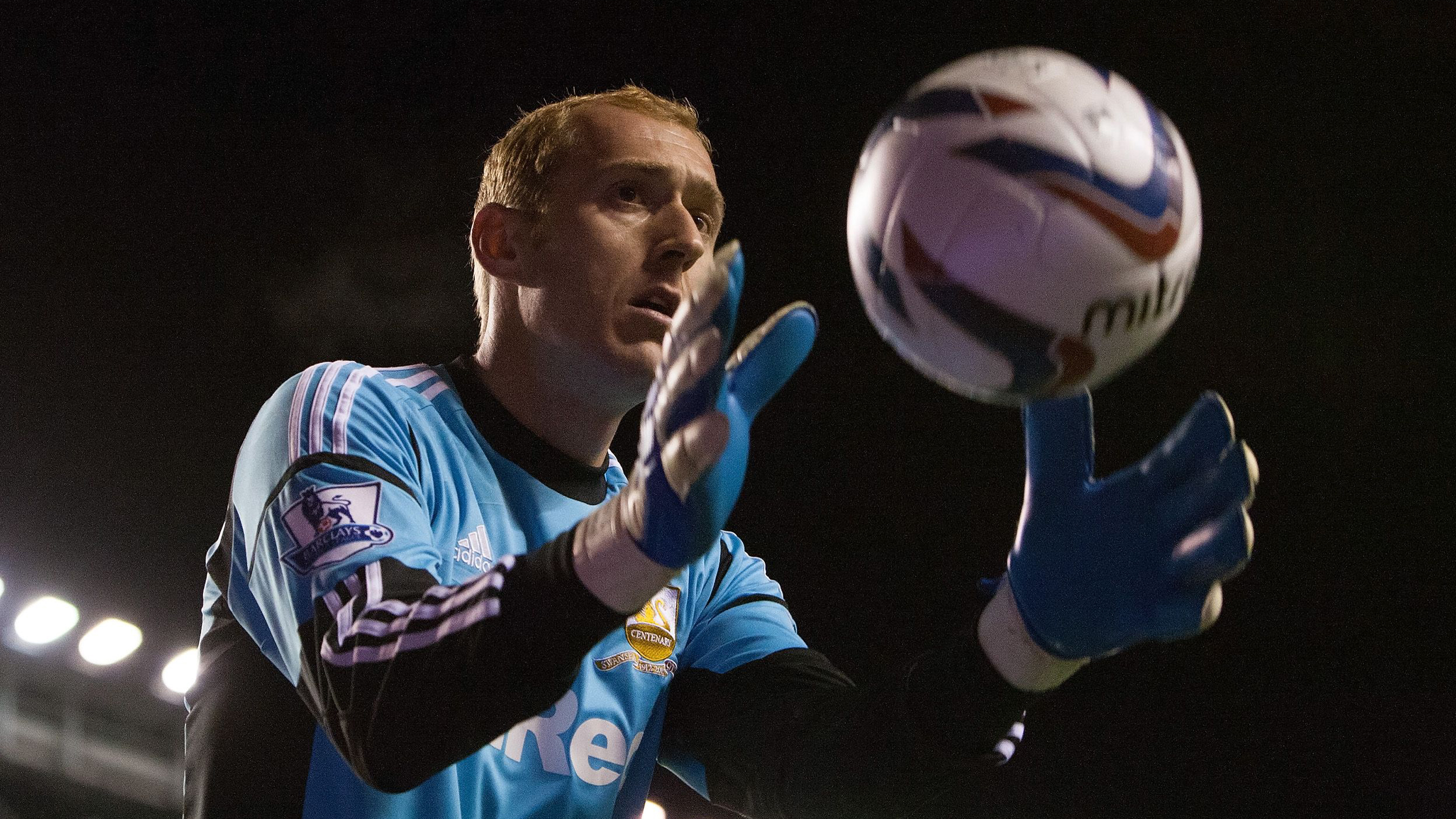 "In the moment, you're just playing and you don't take in what it is: it's Anfield, it's Liverpool, it's this and that," says Wayne Routledge.
"You don't take it for that, you just take it game by game.
"We went there, got the job done and went to the next round."
"You've got to beat the best teams in the competition to have any chance of winning it," says Danny Graham.
"We went to Liverpool thinking just go and play our brand of football and the pressure is on them to go through really. It was kind of flipped from the other games.
"We went there and we put on a great performance and I think after that game you could really see the belief starting to shine through that we could get far in the competition."
The win on Merseyside teed up a home quarter-final against Championship Middlesbrough, and Laudrup's side enjoyed an outstanding run in the lead up to the last-eight clash.
There was a six-match unbeaten run including famous wins at Arsenal and Newcastle, and a sensational home display against then third-placed West Brom which saw the Swans emerge winners by a 3-1 scoreline that did not begin to reflect their quality and dominance.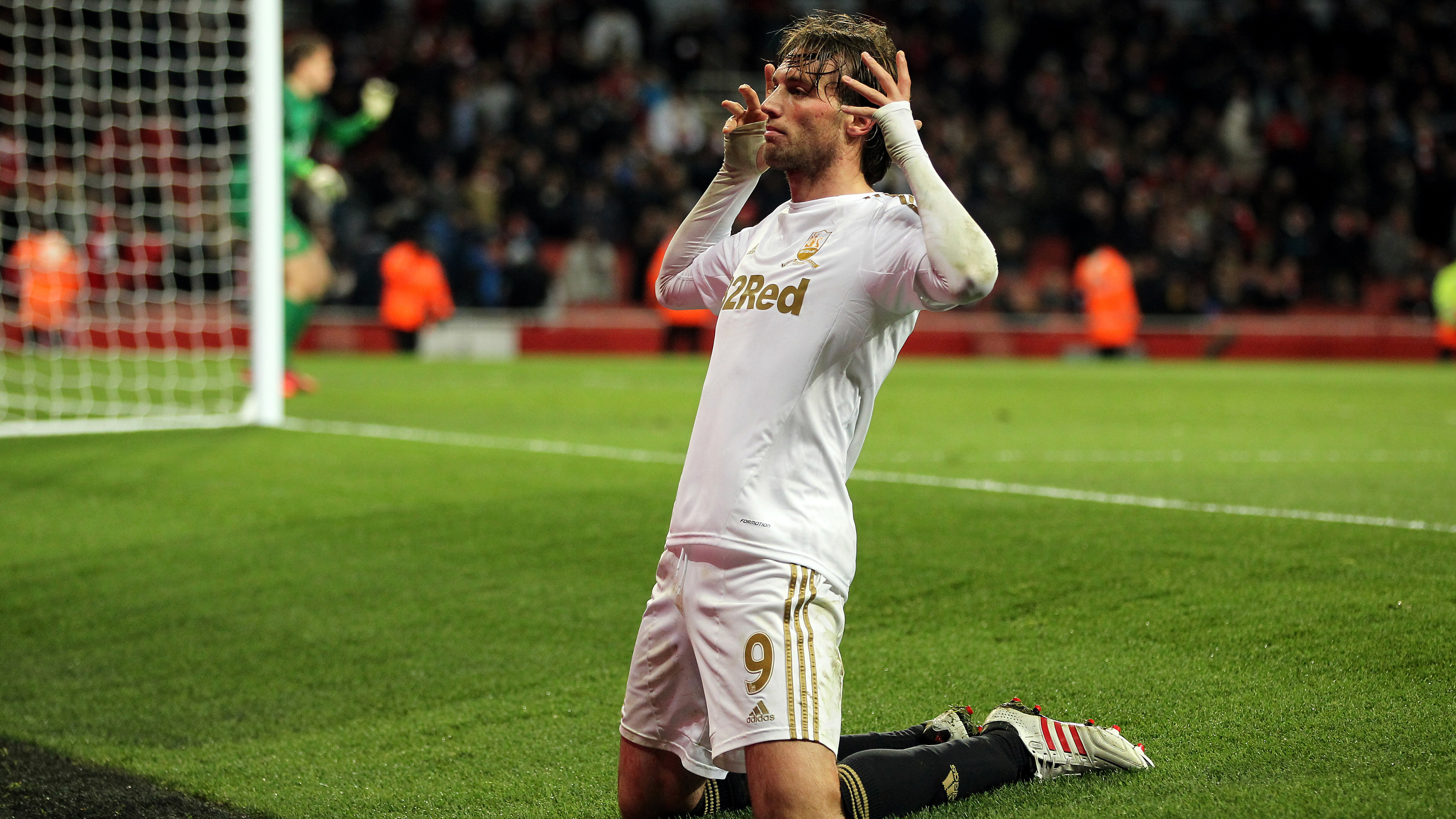 But Swansea could not replicate that fluency against awkward and obdurate opponents just two weeks before Christmas.
Gerhard Tremmel made three important saves from Grant Leadbitter, and De Guzman had a free-kick tipped against the crossbar at the other end.
Ultimately, it would be an own goal from Seb Hines that would seal the win and send the Swans into the semi-finals of the League Cup for the first time in their history.
"After we passed Liverpool, and we drew Middlesborough at home; I thought that we had to pass this, as we got to the quarter-finals and we were at home in our stadium," says Tremmel.
"I remember that we were playing a little bit arrogant, we were not playing to our best. It was hard work, to win against them.  
"We didn't create many chances and we were not so decisive. Defensively, we gave them some half-chances. 
"We were close to gifting away a game in the quarter-finals. We should have been more spot on, but we weren't. 
"With the 1-0, it was just one of these games where we weren't on it. I was shouting a lot to my defence that they must get tighter to their man and so on.  
"I just didn't want to drop against Middleborough in the quarter-finals, but then luckily, we had that own goal and then we started thinking that we could really reach the final."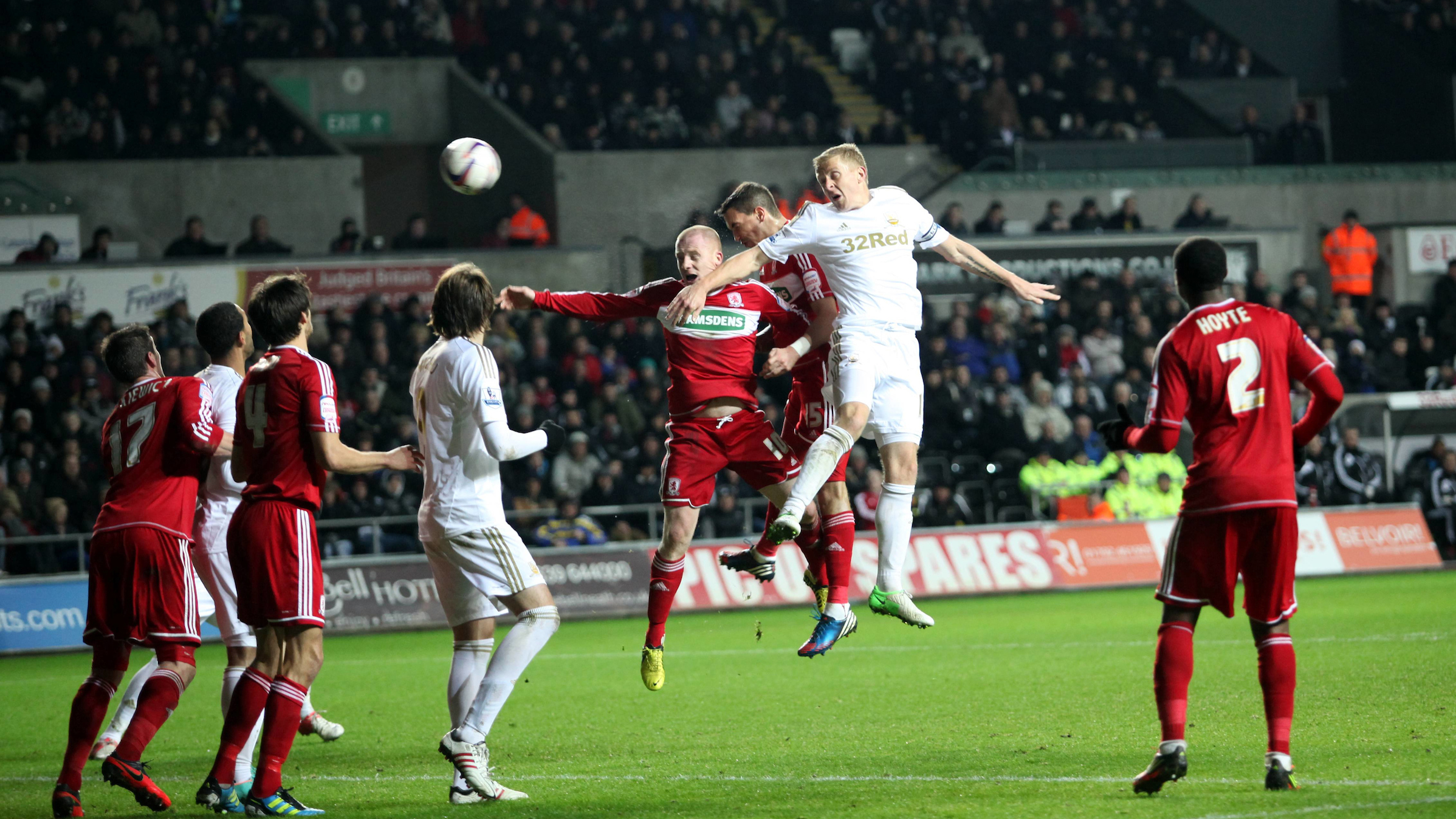 "I don't think I finished that game. I had an injection but I think it wore off at half-time-ish. I'm not sure I lasted much longer than that," says Routledge looking back on the hard-fought win.
"Obviously, you're in the quarter-final so there's two things. One, you want to play but two, everyone wants to progress.
"I don't remember it being a memorable game, but evidently we had enough to win."
Then, there were four. Along with Swansea, Chelsea, Aston Villa and League Two Bradford made up the semi-finalists.
The team most supporters wanted to avoid was Chelsea, but lo and behold it was the Blues who Swansea would face over two legs with a place in February's showpiece final on the line.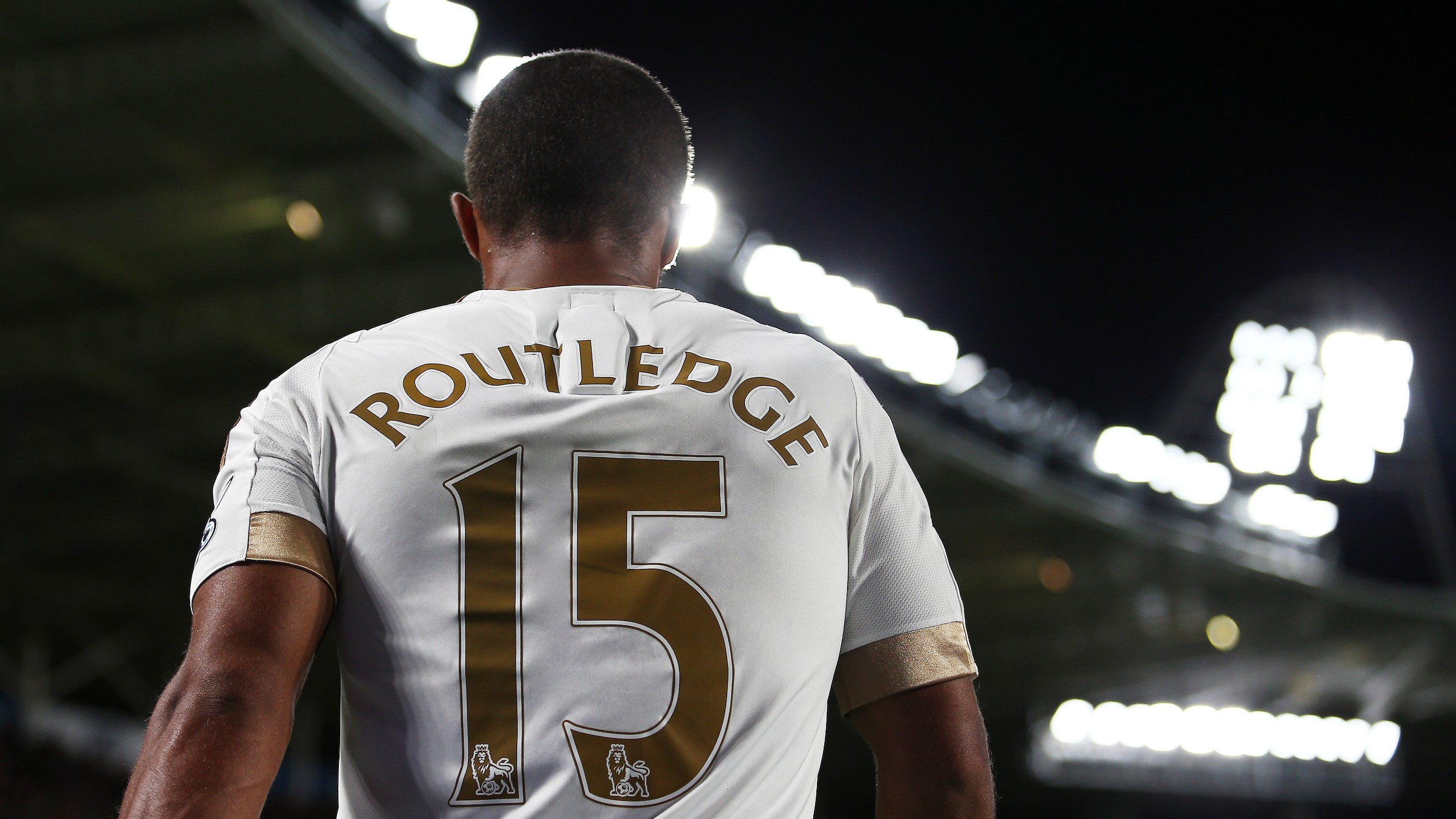 The Swans would be underdogs against Rafael Benitez's team, but they had long shown how dangerous they were when written off. The double-header, while an imposing test, held no fear.
"I remember sitting and watching the draw. It was Villa, Bradford or Chelsea and my mentality was that I wanted to play Villa or Bradford so we've got a chance of a day out at Wembley," says Williams.
"Then we drew Chelsea and I remember I was fuming, because in your mind you feel that's the hardest one.
"But my agent said 'this couldn't be any better, if you win that, you'll be favourites for the whole thing' and that changed my mentality."
"I can only talk for myself," says Laudrup when looking back at his own memories of watching the draw.
"The semi-finals is the only time you play home and away and I thought 'let's have Bradford [City]', even though they'd beaten Wigan [Athletic] and Arsenal, we wanted them or even [Aston] Villa because over two games we thought we could beat them.
"But Chelsea was different. In one game, I thought we could beat them [Chelsea], but in two games in a semi-final where they field their best XI that's even more difficult than beating Liverpool at Anfield.
"Of course, who did we draw? Chelsea."