Hong Kong Jacks
26th April 2021
Fans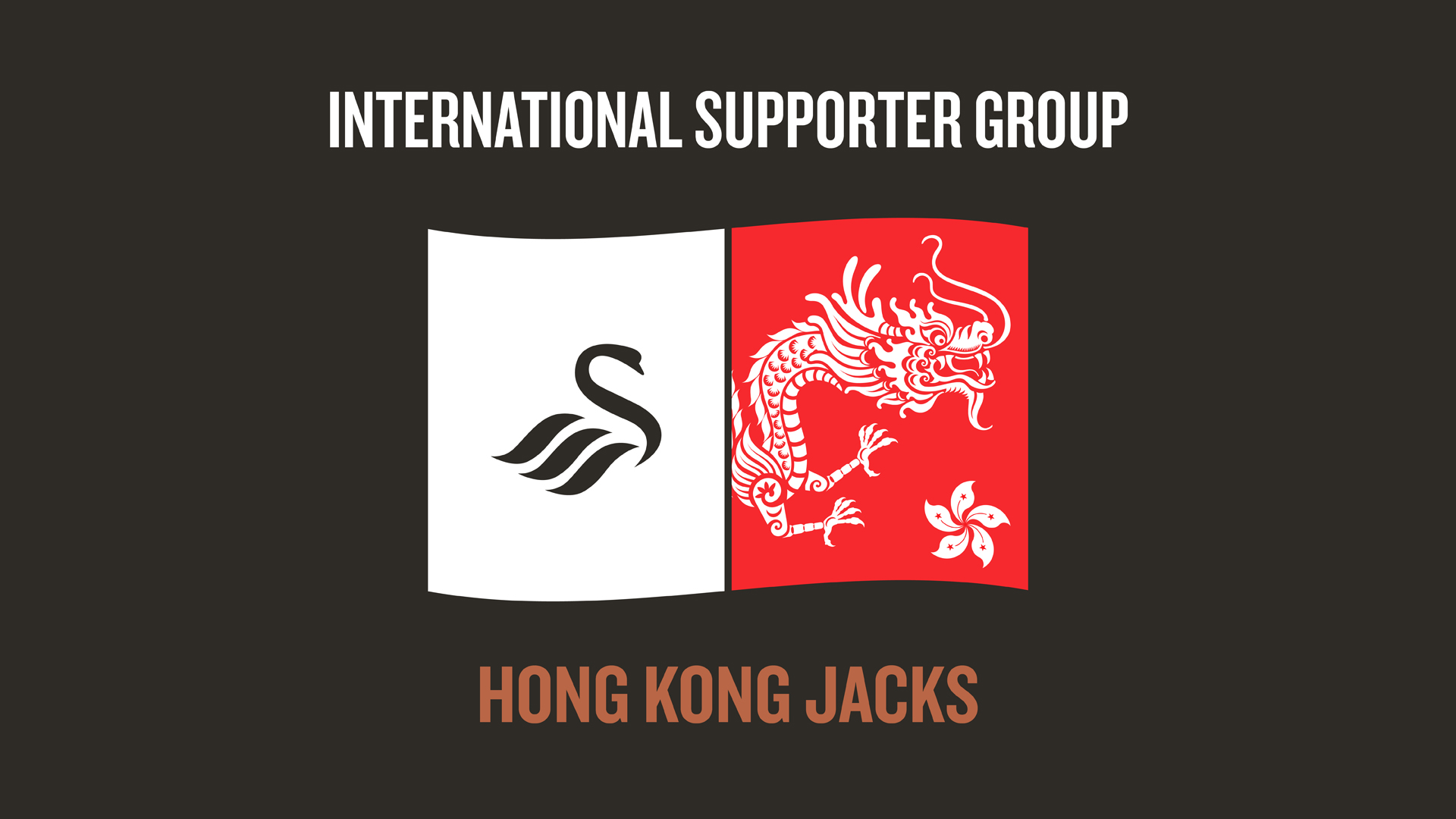 Supporters Group Name: Hong Kong Jacks
Main Contact: Dominic Browne
Address for Correspondence: 2F 101 Belchers Street, Kennedy Town.
Postcode / Zip: 0000
Country: Hong Kong SAR, China
Phone / Mobile: +85251899141
Email: Hongkongjacks@gmail.com
Facebook: https://www.facebook.com/groups/319764219460008
Twitter: @hongkongjacks
Instagram: @jackshongkong
Year formed: 2021
Approximate number of members: 17
Brief history of group: Dom arrived in Hong Kong fom Swansea in 2011, the season we got promoted to the premier league and made sure to watch every game in the supporters bar of every opposition team, proudly wearing his Swansea City shirt. As the years went by, he started introducing his friends to the mighty swans and convincing them to become fellow supporters, attending games in their jerseys and learning chants. More recently I became aware of other people from Swansea/South Wales who also supported Swansea so we all met up for a few of the games that were shown on sky sports (as HK TV only usually show Premier League games). Gradually, after realising that there were quite a few Swans in Hong Kong (discovering that my daughter and a son of another person in HK were mascots for games vs Nottingham Forest and Watford respectively) we added a few more to our numbers and so decided to make a Facebook group to keep everyone up to date with what's going on and to try and arrange meet ups for games when bars reopen in Hong Kong.
Main functions of group:
Social events, building community, making more Swans fans in Hong Kong.
Do you hold other events?
Not yet, but hopefully in the near future we can.
Is there anything you feel the Swans Supporters Clubs working group could do to help you?
I am sure there are a lot more Swansea City fans in Hong Kong, especially after our sponsorship with Goldenway a few seasons ago, so letting people know we have a facebook group and that we are hoping to host some events once bars reopen to watch games etc together.
Any other information?
I have just got a Twitter and IG account set up but I am doing everything myself at the moment so I will try to streamline the process of posting to keep it simple.