Hospitality offers for upcoming fixtures
12th September 2022
Hospitality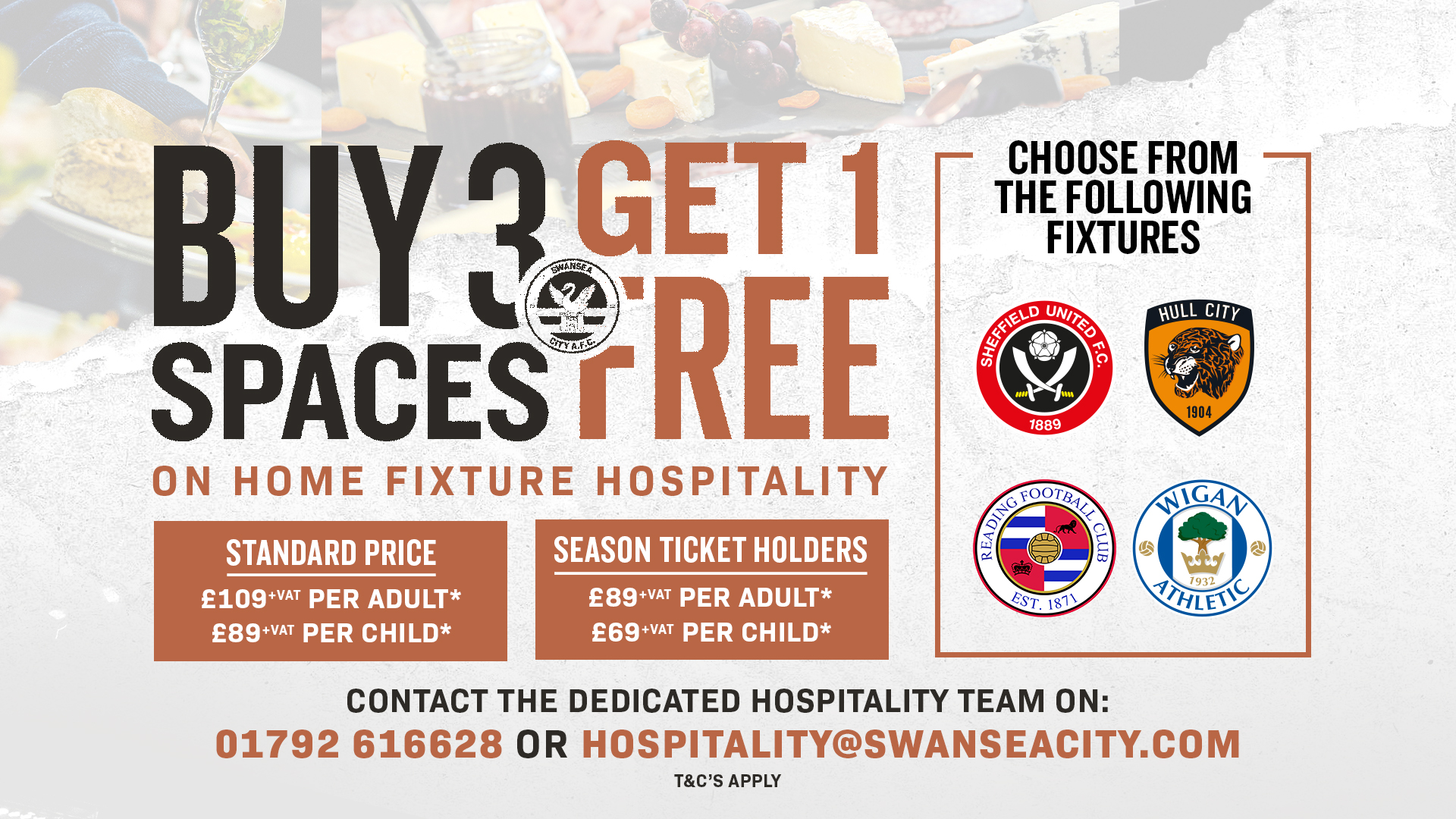 Swansea City supporters can enjoy hospitality for four people for the price of three at selected home matches.
The offer is available for four upcoming fixtures beginning on Tuesday with the visit of Sheffield United.
Guests who purchase three hospitality spaces across any of the lounges for one of the designated games will receive one space for free at the same game!
The offer will be valid for the below fixtures:
 •         Sheffield United – Tuesday, September 13
•          Hull City – Saturday, September 17
•          Reading – Tuesday, October 19
•          Wigan Athletic – Saturday, November 5
Prices for hospitality are charged from £109 (+VAT) per adult and £89 (+VAT) per child while season ticket holder can receive a £20 discount on the prices shown above (£89 +VAT per adult and £69+VAT per child).*
Read more about the Swansea.com Stadium hospitality lounges by clicking the button below.
To book this offer please contact our dedicated hospitality team on 01792 616628 or email hospitality@swanseacity.com.
* Terms and conditions apply.